Bathroom Remodeling Services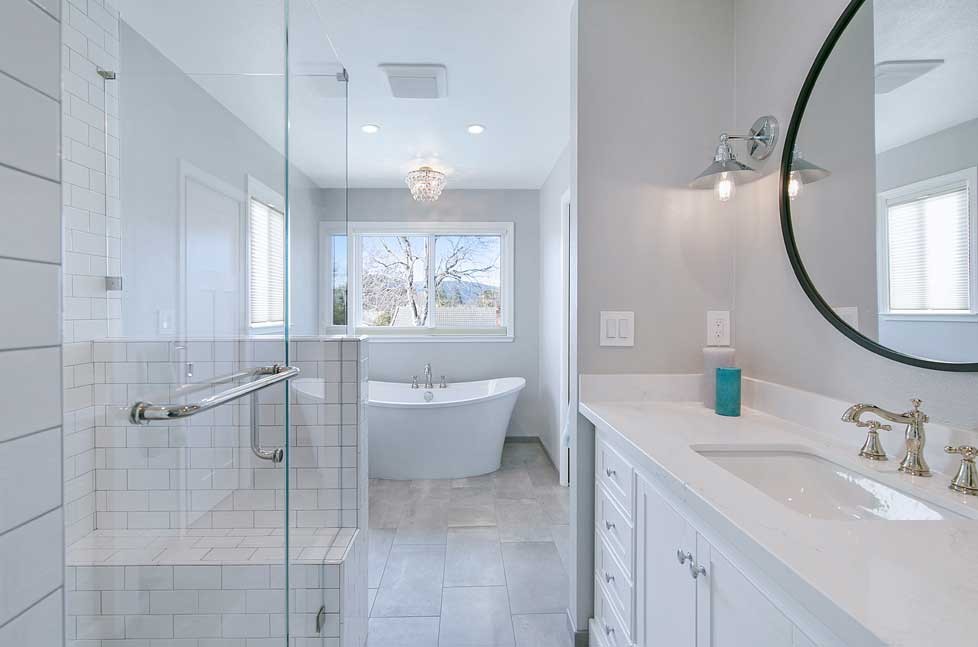 Your bathrooms can go beyond function to become inviting spaces that engender tranquility and luxury. Working with a professional design-build remodeling firm like Gayler Design Build can bring your vision to a reality.
Since 1961, we've helped homeowners remodel all sizes of bathrooms—from grand and spacious primary bathrooms to compact powder rooms—working within the existing footprint or expanding the space with a redesign or addition. Visit our Design Portfolio and our Houzz page for inspiration.
Request a Bathroom Design Consultation

Many Reasons to Remodel
Your Bathrooms
Homeowners come to us with many reasons why they want to remodel their bathroom areas. You may recognize some of your own reasons:
Outdated
Tired of how it looks & functions
More efficient layout
Better storage
Quality upgrades & spa-like features
Freestanding tub & larger, separate shower
Planning for future needs like new family members, caring for parents or long-term safety and accessibility
Resale value
According to Zillow, bathroom remodels can yield the biggest returns on investment by boosting your home's resale value—up to 70% ROI for a mid-range or Universal bathroom. On the other hand, an undesirable bathroom can lower your selling price. Putting that aside, think of all the enjoyment you'll receive over the years when you update or upgrade your bathroom.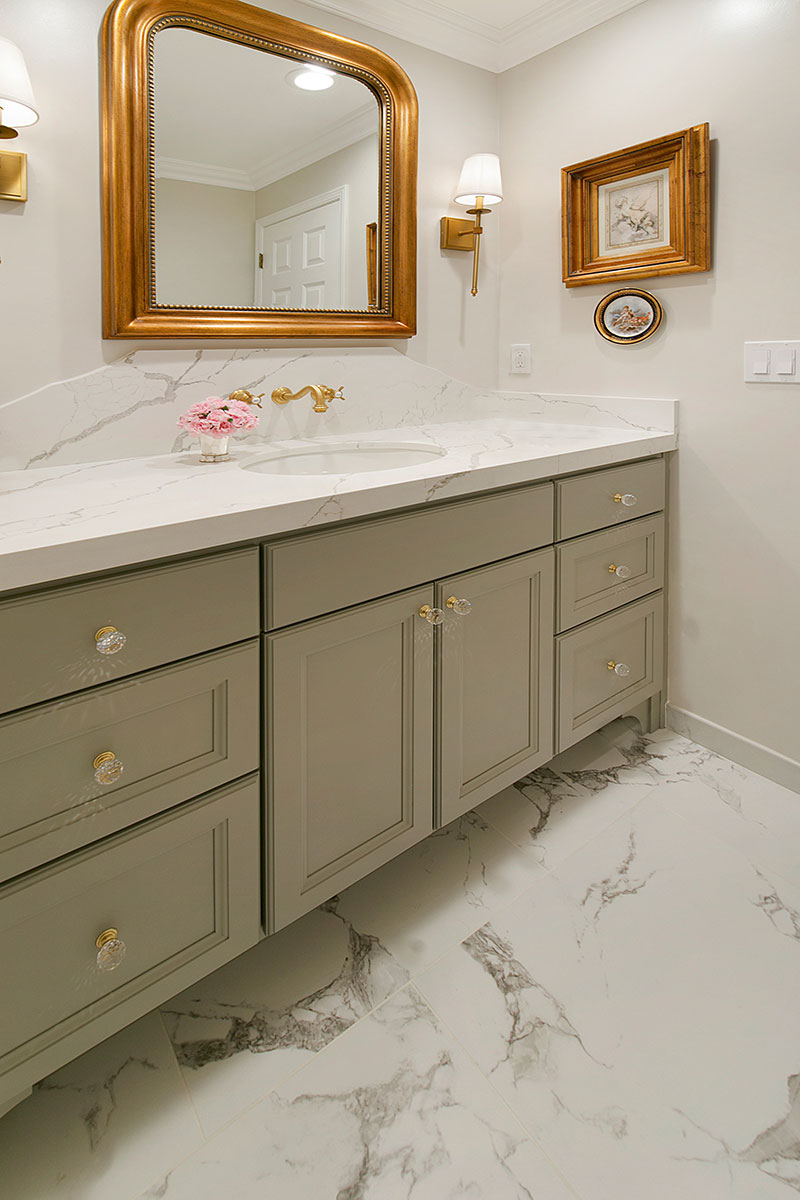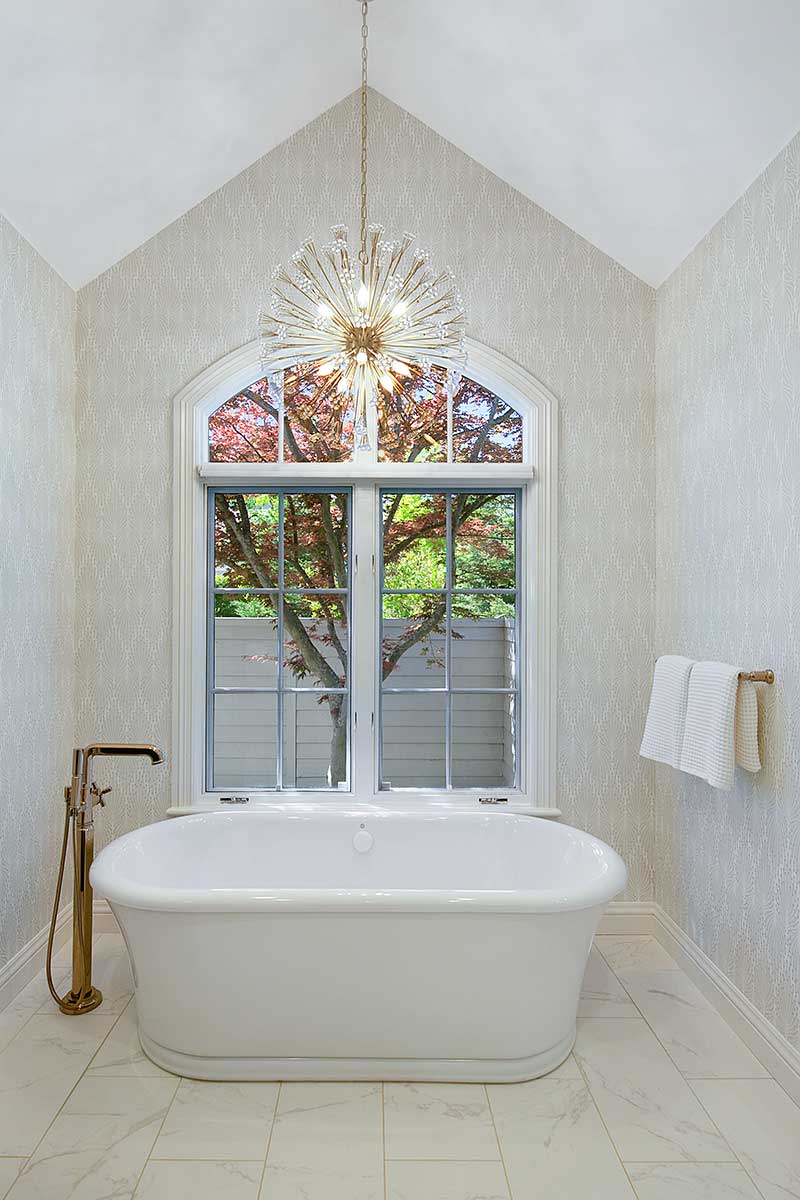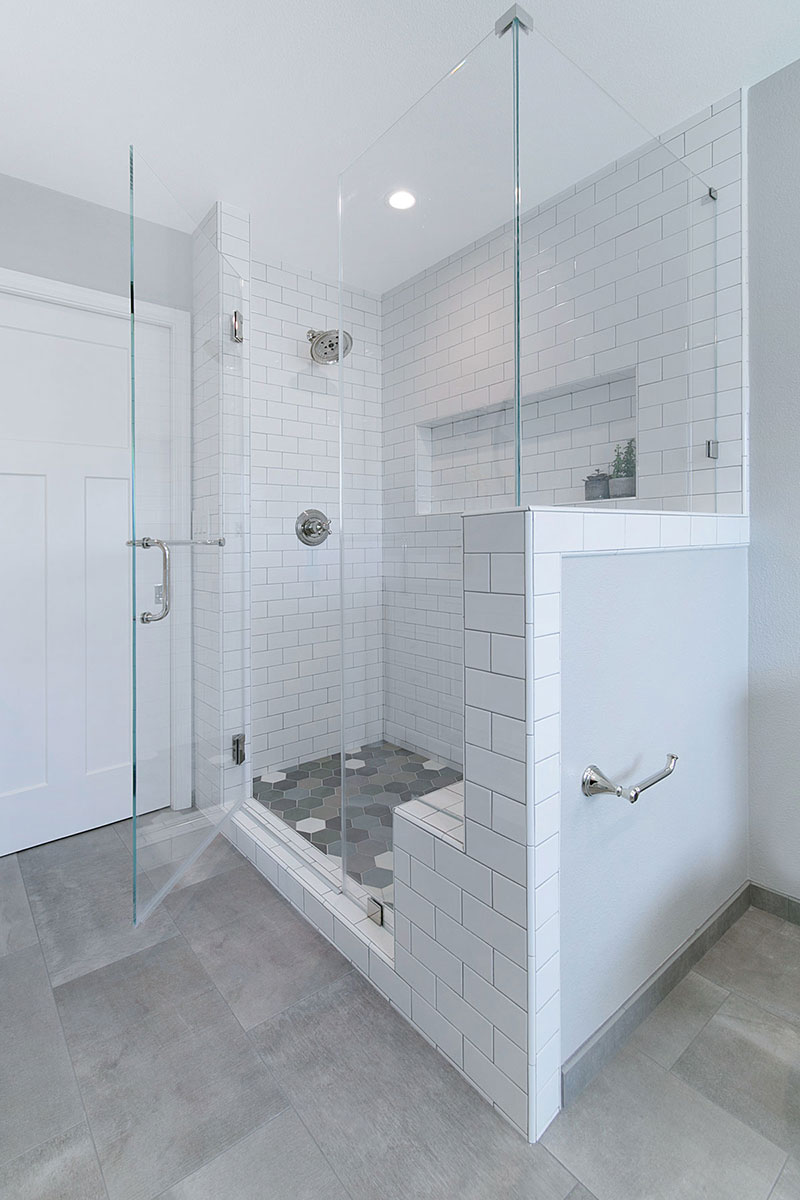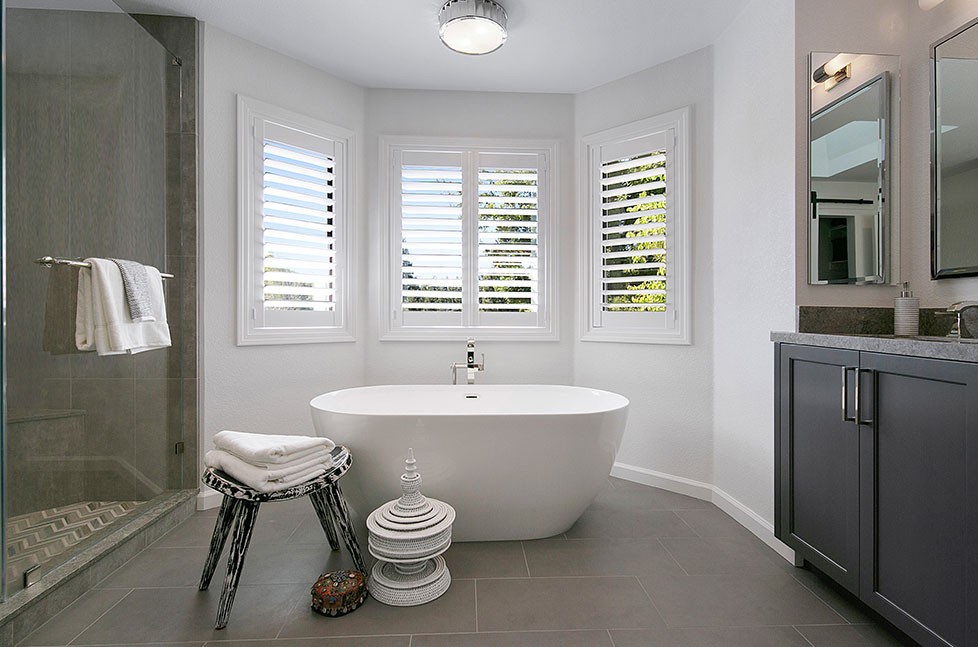 What Do You Want in Your Bathroom Design?
Bathrooms in today's modern homes address much more than convenience. Homeowners are looking at factors like:
Unique design features that represent their personality
Universal design for accessibility & aging in place
Wellness elements to improve personal health & comfort
Luxury components including relaxing soaking tubs, heated floors, and high-quality countertops, tile & cabinetry
Wet rooms
Bathroom Remodeling Made Easy
When you choose Gayler Design Build to remodel one or more of your bathrooms, we promise that your project will be done on time and on budget. Our proven design-build process has an unbroken 23-year track record to back it up!
We'll start with a in-home initial consultation to uncover your goals for a bathroom remodel. The next steps are to provide you with conceptual drawings and preliminary budget estimate, moving on to more detailed design plans and final cost estimates.
To facilitate communication throughout your project, you'll have access to our web-based project management system Buildertrend that provides 24-hour access to the files, documents, photographs and schedules.
Construction begins with pre-construction finalization, followed by project construction and post-construction clean-up to get your bathroom ready for use. Once all that's completed, we'll walk through the project with you on a final inspection to ensure everything was completed to your satisfaction. Your five-star reviews are important to us.
But we don't stop there! You'll receive an industry-leading 5-year warranty, and we'll follow up at regular intervals to make sure everything continues to work well and looks beautiful.
Choose Gayler Design Build for Your Bathroom Remodel
Gayler Design Build is a family-owned, award-winning design-build remodeling firm located in Danville, CA and serving the Tri-Valley and Lamorinda areas. We're proud of our long, unblemished record of on-time and on-budget remodels for bathrooms, kitchens, whole home remodels, and more. Trust our professionals to give you a bathroom you'll love for years.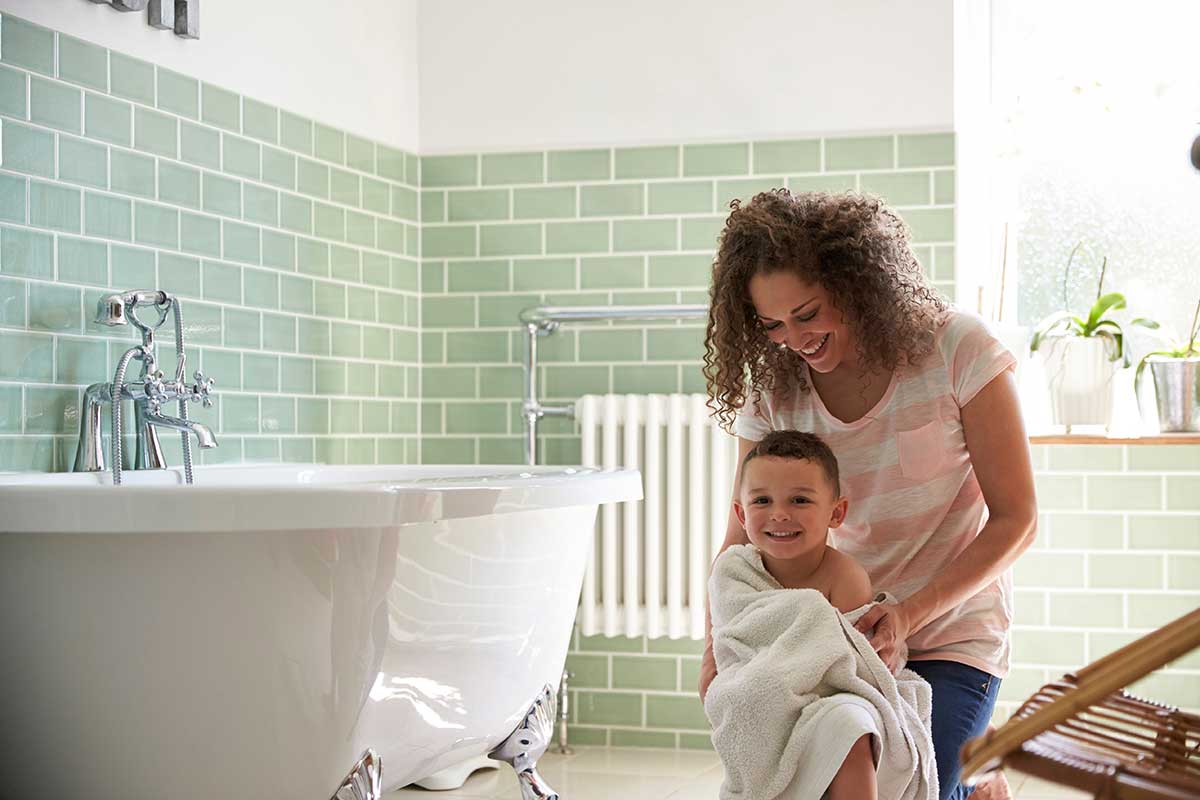 Ready to discuss remodeling ideas for your bathroom?