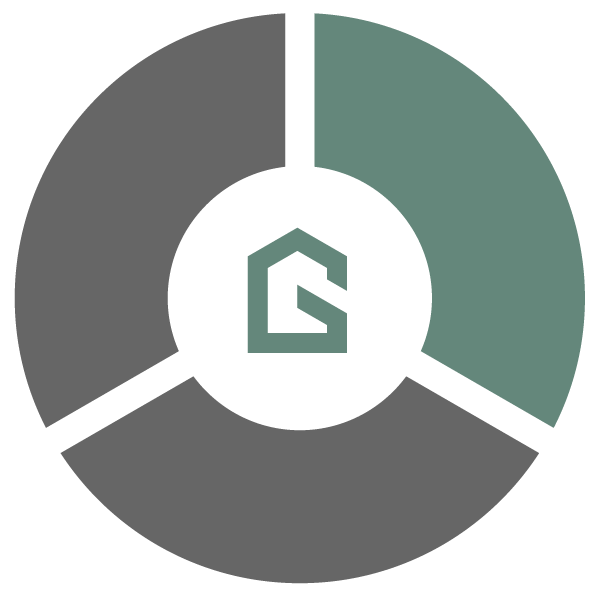 PHASE 1
Design Development
STEP 1: In-Home Consultation
The wheels are about to be set in motion after an initial phone call, discussing your needs, wants, timeframe, and a rough ballpark budget range for your project. You invite us into your home where we discuss your project, walk the affected areas, and explain our Design-Build process to you.
STEP 2: Design Services Agreement
It's all in the details. Review and sign our Design Services Agreement based on 3 phases: Discovery, Detailed Design and Pre-Construction, and begin Design Development.
STEP 3: Discovery
The fun begins! Your vision of an ideal living space starts to take shape as you document your needs and desires in a Client Design Questionnaire, Gayler completes a site visit taking measurements and photos, then creates your as-built drawing and your first set of conceptual drawings.
STEP 4: Cost/Budget Analysis
A Conceptual Floor Plan, written Scope of Work, and a Pre-Estimate are developed, compiling all the details that have been gathered to this point. Then, an in-person meeting can be scheduled.
STEP 5: Detailed Design
You will have the final floor plan, review a 3D rendering of your new room(s), and meet with our Interior Designer to discuss finishes and also make selections.
STEP 6: Final Cost Estimate
Gayler holds on-site meetings with engineers, trades, and suppliers, as needed, and you receive a final cost estimate of your proposed construction project. Then, the Scope of Work and Construction Agreements are signed via DocuSign or in person.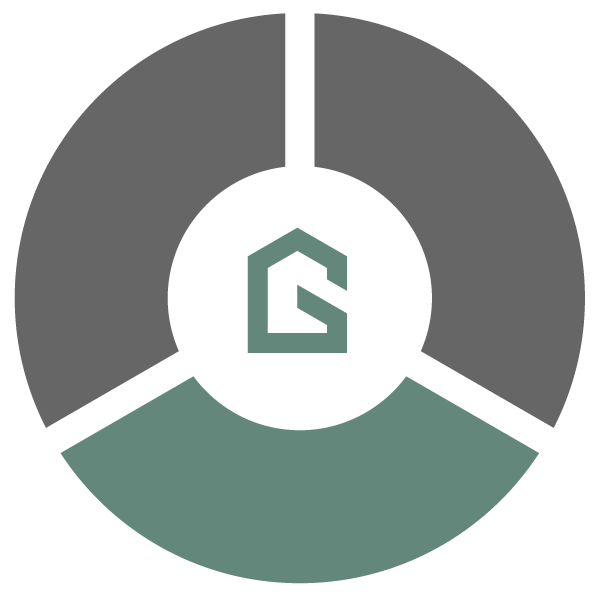 PHASE 2
Pre-Construction & Construction
STEP 7: Pre-Construction
The construction documents are produced and submitted for permit. Your vision of your new living space comes together as you finalize selections with the help of our Interior Designer.
STEP 8: Web-Based Project Management
To open lines of communication and create peace of mind, you are given password-protected access to Buildertrend®, a web-based project management system that allows you 24-hour access to your project information, schedule, photos, selections, etc. 
STEP 9: Pre-Construction Meeting
Meet your dedicated Project Manager who initiates a pre-construction meeting with you, outlining the details of your construction project and what you can expect. You will also receive your construction schedule. Important Note: Gayler has been 100% on-time since 1999!
STEP 10: Construction
Work begins on your home remodeling project. Stress is minimized as you let your Project Manager take the lead on maintaining the construction schedule, coordinating all work with the crew and trades, inspecting deliveries and overseeing product installations.
STEP 11: Final Inspection
Our Project Manager will walk through each remodeled area of your home, going through a final checklist of punch list items, in order to present you with your newly remodeled home. In addition, you will receive a Warranty Binder, with all the warranty material from individual manufacturers, as well as helpful tips of how to maintain your home.
STEP 12: Post-Construction
It's time to get rid of our dust! As soon as your project finishes, Gayler Design Build has their professional cleaning crew come in to remove stickers, dust and debris from your newly remodeled space—until it's move-in ready!
STEP 13: Industry-Leading 5-Year Warranty
Don't think we'll forget you once you move into your new space. We will follow up with you after 30 days, 6 months, and every year for 5 years by phone or email to make sure everything is working great and looking beautiful. We will tackle any items covered under our industry leading 5-year workmanship warranty.
STEP 14: Customer Care
Congratulations! You made it through a successful remodel—delivered on time and on budget. Please fill out our Performance Evaluation and tell us how we did. Our business also relies on client reviews posted on Houzz, Google, and Yelp, and we would welcome your feedback. We also would love to work with clients like you. Please consider referring us to your friends and family.
Let's create your next BIG home idea TOGETHER
Have a question or want to discuss ideas for your home? Call 925-820-0185 to request a complimentary design consultation.

390 Diablo Road, Suite 210
Danville, CA 94526
(925) 820-0185
Open Monday through Friday
8:00 AM to 4:00 PM PST
Never miss a newsletter
By subscribing, you confirm that you're happy for us to send you our latest home remodeling articles, news, and events.