4 Home Remodeling Ideas for Creating Multipurpose Space
It's a reflection of today's quickly-changing, aging, growing and mobile society that discerning homeowners want and need to have the freedom and flexibility to adapt their homes to fit their changing lifestyles. Here at Gayler Design Build, we have seen an increased demand for "bonus rooms" or "flex rooms", either added to homes we are currently building, or adapted into floor plans for existing homes we are remodeling. And we are excited about the trend for a lot of reasons.
Regardless of whether you call it a bonus room or a flex room, you can adapt these spaces to maximize your living area by turning them into anything you need or want them to be. Additional wiring, plumbing, stow-away elements, etc. can make flexible, stylish, multiple-use options a reality for these spaces. For example…
A young couple may want to use a space as an office or exercise room at first. But if children come along, they might want to change the area into a nursery, playroom or study room as the children grow.
Easily turn a family entertainment room into a dining area or vice versa.
You can quickly turn a study or office into a guest room if all the right architectural and structural elements are in place.
If you decide to go into business for yourself when the kids are out of the house, you can turn their playroom into a home office or workshop.
Accessibility adaptations to your flex space can turn a home office into a room for aging parents, or an addition where a live-in home care nurse can stay.
The point is to create spaces by thinking ahead—design rooms that can easily do double duty without a lot of extra work or hassle because the idea of adaptability and change has been built in already. If you're considering a home remodeling project, definitely consider one of these four ways to create a flexible room in your home that can morph as your family's needs change:
1. Converting a Room
One popular project lately is turning spare bedrooms into multipurpose rooms that can morph into offices or studies. There are a lot of amazing hide-away or Murphy beds that not only provide sleeping space when needed, but they tuck away and turn into shelving or a sofa when not in use. Add a desk and cozy chair and you can make this room whatever you need it to be.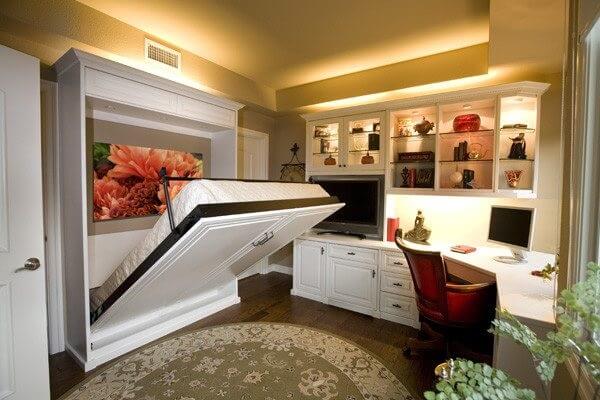 Or maybe you have an open, formal dining room off of your central living area that only gets used in special occasions? Instead of letting that space collect clutter and dust during the rest of the year, you can adapt it into a family entertainment room with comfortable seating, built-in shelving and cabinets that can shift usage and host family activities on a daily basis.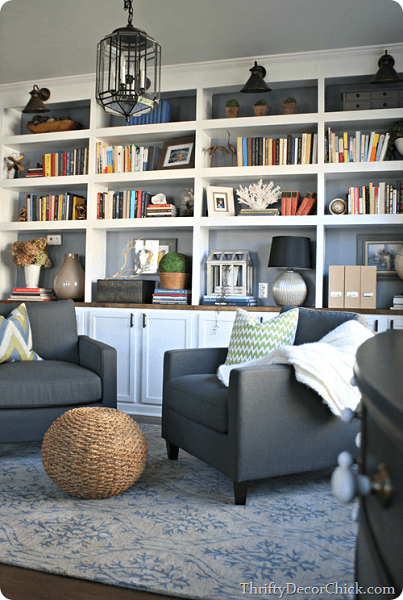 2. Re-Working a Room
Many of today's newer homes come with open floor plans that have interesting little nooks and alcoves that sometimes go unused. And without the proper planning and remodeling, large open spaces can become an unattractive catch-all instead of spaces with purpose and class. Re-imagine these spaces with some of these ideas:
Small nooks and alcoves can become cozy reading nooks, study coves, mini-offices and even instant minibars. The right shelving, cabinets and stow-away elements with tasteful seating can make these small areas what you want them to be.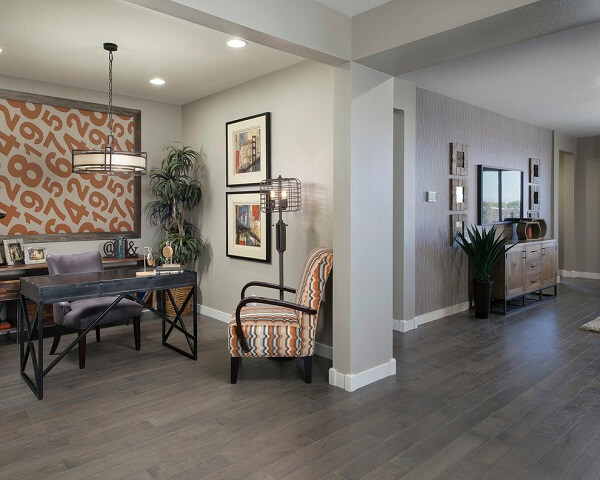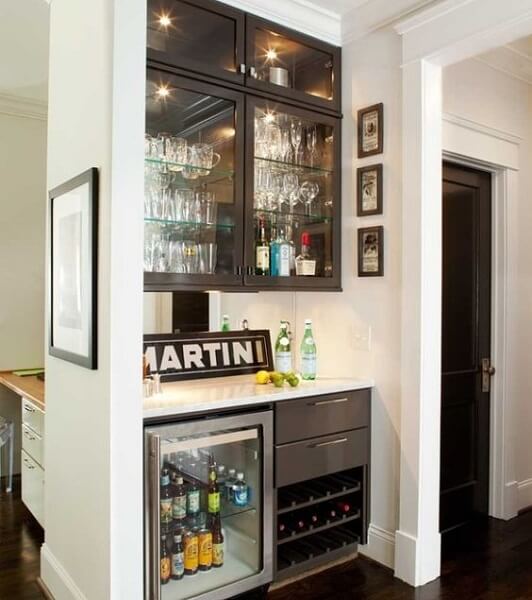 Large, undefined spaces can be split into multiple, purposeful spaces with architectural elements like glass pocket doors, decorative screens, different paint colors or large pieces of furniture that beautifully and clearly parcel out the space for different uses.
3. Finishing a Room
An unfinished basement, attic or room above the garage is a world of possibilities for creating a flex space. Consider creating a multipurpose space that you can turn into anything from a library to a mother-in-law suite to a home office, entertainment center, workshop or anything else you can think of.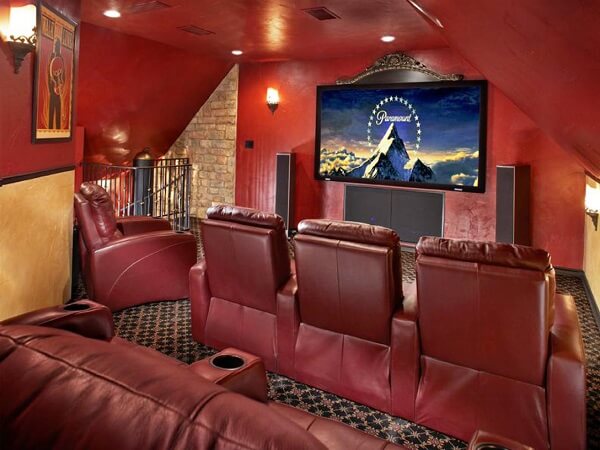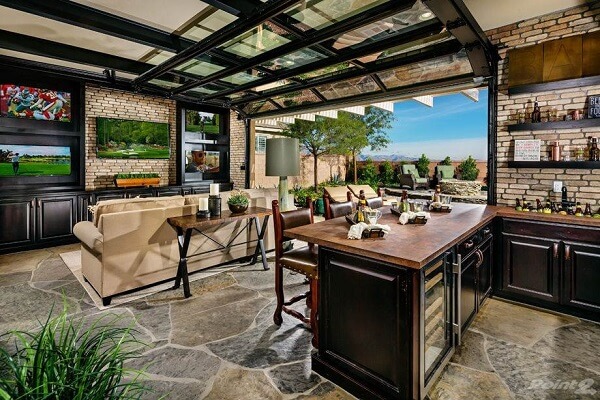 4. Adding a Room
If your current layout doesn't include a flexible space already, you may consider adding a room. If you add a room, make sure it's a flexible room so that you can adapt the space as needed by considering the following architectural elements:
Plan for multiple electrical, wireless and plumbing needs in the space.
Go for neutral materials that can mesh easily with different design styles, furniture, and accents as times change.
Add built-in functional storage and stow-away elements like desks, closets, shelves, Murphy beds, etc. that can be tucked out of sight when not in use.
Change is the only constant, so why shouldn't your home be able to change with you when you need it to? There are many ways to take the space you have and remodel it into a flex space that will adapt with you over time. Schedule a consultation with Gayler Build Design today at (925) 820-0185 to discuss creating the perfect flex room for your budget, timeline and functional needs. And don't forget to visit our Design Portfolio or sign up for one of our upcoming Home Remodeling seminars!