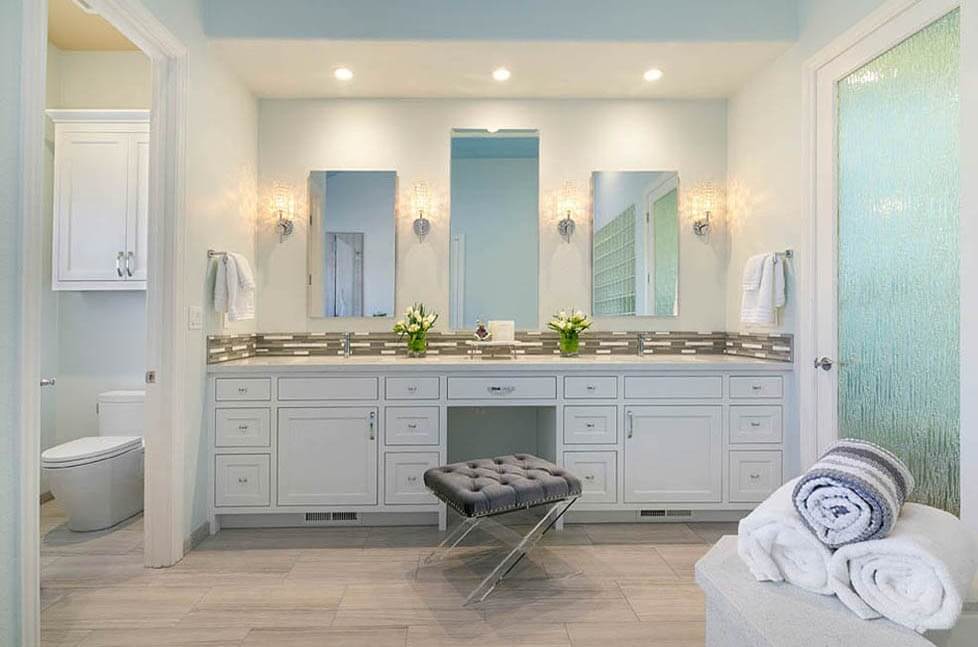 You're finally ready to tackle that bathroom remodel! You're on the prowl for ideas, rocketing through design and remodeling websites on your desktop computer, laptop, tablet, and smartphone all at the same time. But all of a sudden, your inner voice of reason snaps, "Whoa! Why are you doing this?"
Valid question. Before becoming overwhelmed by all the ideas your brain is downloading and jamming in its bathroom remodel folder, sort your needs and wants. For instance, are you:
Longing for a more efficient bathroom layout?
Hoping to improve function?
Craving better storage?
Anticipating the pitter-patter of little feet?
Planning to ask your parents to share your home?
Thinking ahead to aging in place?
Wanting an updated look but worried about resale? or
All of the above?
This is not a quiz. It's an acknowledgment that, on a practical and emotional level, remodeling projects can be confusing even if limited to a single room.
Universal Design to the Rescue
One of our first suggestions for sorting renovation needs and wants is to view them through the lens of universal design. It's a design practice that approaches issues of safety and function from a multi-generational perspective.
Although originally conceived to meet the lifestyle needs of aging adults, universal design is commonly used today to create homes that are comfortable, attractive living spaces for people of many ages and mobility levels. Concerning item "G" in the list above, a home that is flexible in meeting the needs of many ages has a strong resale value. And, as to item "H," Gayler Design Build can help you accomplish a bathroom remodel that meets all of your needs, inclusive of our list above or not.
Now, let's move on to key elements of a bathroom renovation.
Key Design Factors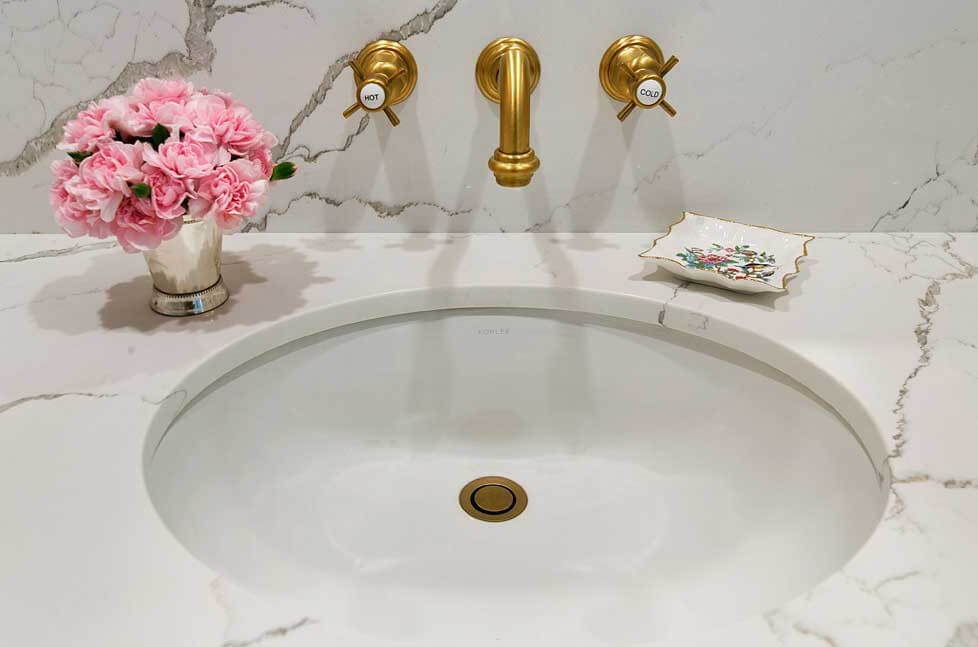 Location
The kind of renovation you consider will depend on the bathroom's location. Is it a master serving only adults, "jack and jill" side-by-side baths between children's bedrooms, or one that considers the age-in-place needs of live-in grandparents and is situated on your home's main floor?
Flooring
The combination of water and smooth surfaces is perfect for dangerous slips and falls. Textured tile or vinyl flooring are two excellent flooring choices that cut down on accidents. Although low pile carpet is comfortably warm underfoot and doesn't inhibit the movement of a wheelchair or walker, the moisture in bathrooms makes it a magnet for allergy-inducing mold.
Lighting
Where possible, it's best to provide both natural and artificial lighting in bathrooms. Plentiful —but not harsh — illumination lifts spirits for all, and natural lighting saves on energy bills. Enlarging small windows is one way to draw in more outdoor light; another is the addition of skylights if the bathroom is close enough to the roof.
As to artificial lighting, a layered approach improves ambiance, access to materials, and safe navigation in your bathroom. Small recessed ceiling fixtures in the main ceiling and the shower, wall sconces, and interior lighting of cabinets and closets are helpful in supplementing main overhead fixtures. Lighting that turns on when anyone enters or exits a bathroom is particularly helpful at night, especially for anyone who fumbles with switches in the dark.
Storage & Vanities
Plentiful storage space should be available both at standing and sitting height in a universal design bathroom. Deep drawers in under-counter cabinets make it easier for people in wheelchairs to access necessities like fresh towels and grooming products. For anyone who can't reach standing-level medicine cabinets, a medicine drawer is a good solution but should be secured to protect young children.
Wall mounting of cabinets and vanities creates an intriguing "floating" look and also makes access easier for people who use wheelchairs. Providing a deep toe-kick space at the bottom of floor-mounted models is another accommodation.
Stepping back to the issue of natural lighting, one current trend is to situate vanities in front of windows.
Countertops and Sinks
To meet the needs of young children as well as those in wheelchairs, sinks in split level countertops are a clever option. These can be floating counters or part of floor-level vanities. For young children with tiny hands and seniors who have trouble grabbing knobs, sleek, lever-style sink handsets are the best.
One popular neutral color trend in bathrooms this year is to subtly tie together countertops, sinks, walls, and floors. For example, subtly veined black and white marble reinforce white walls and cabinetry paired with black tile floors and metallic black backsplashes.
Showers, Tubs, Toilets
Universal design calls for wheelable space at the entry to showers and tubs and in front of toilets where a distance of about four feet is necessary to negotiate a full turn.
If space isn't a problem in a main floor, age-in-place bathroom, it might include a tub and separate shower — both designed for walk-in entry. A door allows access to the tub and seals tight before the tub is filled. Both walk-in tub and shower contain benches similar to most luxury showers and spa tubs. Hand-held and sliding showerheads are musts.
Whether a walk-in or step-up style showers — or next to bathtubs — built-in wall niches at varying heights are practical as well as decorative. Tiny niches near the bottom of showers are excellent footrests that women of all ages appreciate for shaving. Even shiny shower grab bars — now fitted with shelves for bottles and soap — look pretty.
Mirrors & Fixtures
Mirrors no longer are limited to medicine cabinets. Speaking of medicine cabinets, although one enduring, sleekly popular style has frameless mirrors for doors, framed mirrors in all shapes and sizes are trending these days. They add depth as well as color and an art-like feel to bathrooms.
Concerning the crisp, white and black bathroom color theme mentioned earlier, a bit of gleaming brass has a way of warming a neutral-toned bathroom renovation. So, consider it for drawer pulls (much easier than knobs for young and old hands) as well as mirror frames.
Helping You with "All of the Above"
We're detail-oriented and attentive to your needs at Gayler Design Build. Plus, we're a design-build firm, which means that you a one-stop solution to completing your job from design to construction and finish work.
Contact us for more information about a remodel that can meet all the needs on your bathroom wish list from A to Z.