On May 12th and 13th, Gayler Design Build participated in the AAUW 17th Annual Garden Tour helping to raise over $15,000 to fund scholarships and grants for aspiring women. Gayler Design Build's outdoor kitchen in Alamo, California was one of the five gardens featured on the tour.
Capturing the experience of the tour participants:
A terraced hillside leading to an open space offers a breathtaking backdrop for this fantastic garden in Whitegate. The award-winning backyard provides a perfect outdoor space for family, friends, and grandchildren.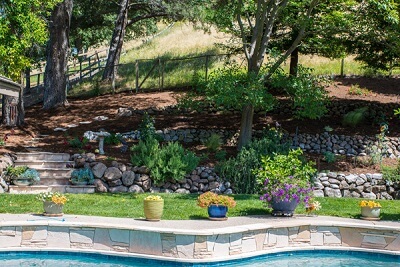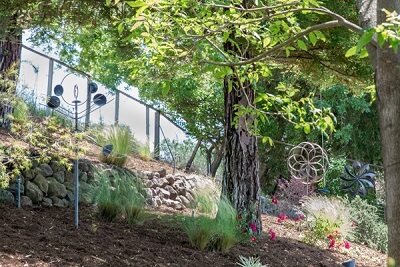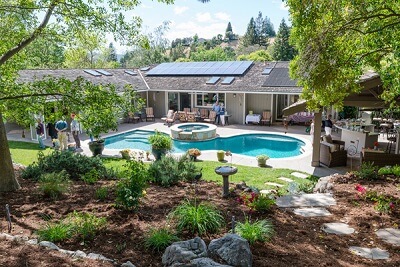 Enter through raised vegetable beds, continue along a stepping stone path to a covered porch, and then on to a beautiful flagstone-rimmed pool and spa. Enjoy the wind sculptures and the sound of wind chimes along the way.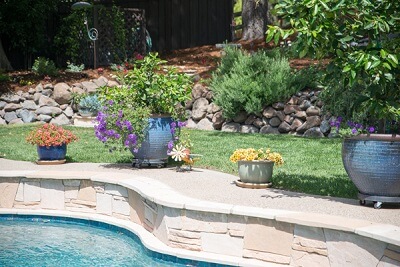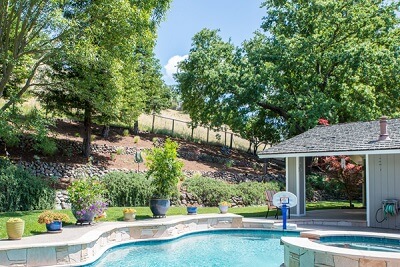 Opposite the pool area is a two-tier outdoor pavilion with a covered, well-equipped kitchen along with a large, heated, and comfortable seating area. The kitchen includes "pantry cabinets," and an ice maker, which produces crystal clear top hat-shaped ice. The kitchen and bar are graced with honed quartzite counter tops with chipped edges.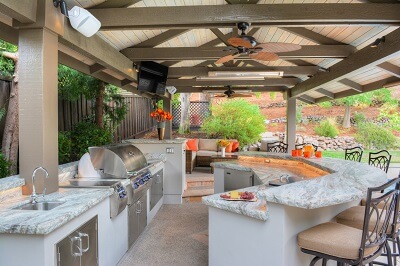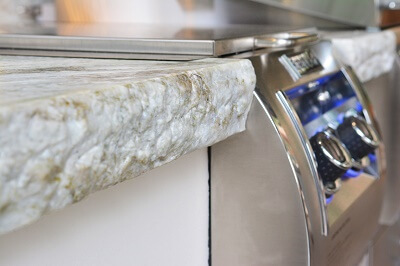 Design Challenge
The design of the new outdoor kitchen and seating area presented a challenge because the area near the pool was divided into separate levels by two existing sets of stairs. The final design ended up using the two spaces in different ways, while aiming to make them feel connected under a shared pavilion.
2016 REMMIE Landscape Design/Outdoor Living Award
Also featured in this garden tour was Gayler Design Build's outdoor living space, which won a REMMIE Landscape Design/Outdoor Living Award from the National Association of the Remodeling Industry of Diablo Valley in 2016.
This outdoor kitchen was also featured in Qualified Remodeler in March 2017.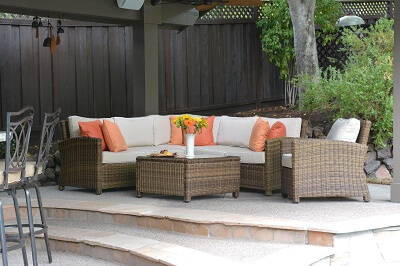 Thanks to all who attended this self guided garden tour and who helped raise money for AAUW.