When you start a home remodeling project with a remodeling company, your project may need tradesmen with specialty skills and equipment. These skills may include expertise in engineering, electrical, painting, plumbing and HVAC, to name a few.
As you work closely with your design-build remodeling firm, it's important to understand how the company you've chosen will work with these tradesmen. While some contractors have their in-house employees perform all the different phases of work, there are five advantages of working with a remodeling company who has a tried-and-true team of trade contractors.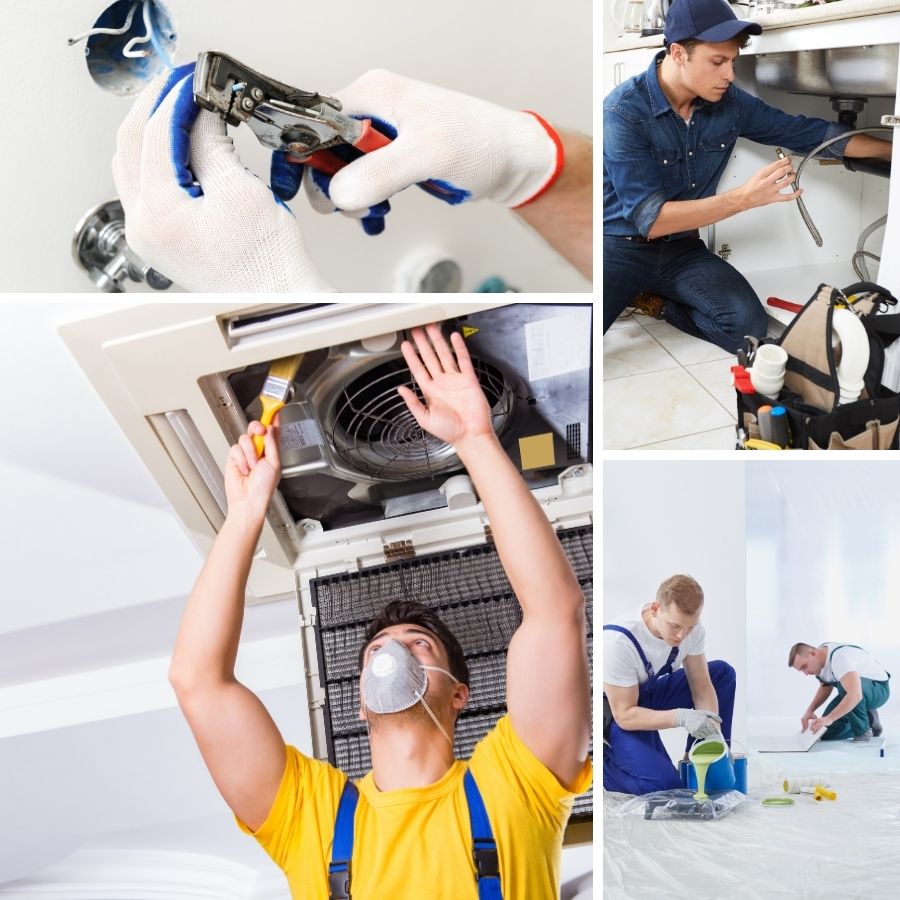 #1 Specialized Skills
Just like any given industry, specialists spend years honing their expertise providing a unique perspective to influence the industry, providing a service in their field unmatched by those who only perform the work occasionally.
When you work with a remodeling company who outsources specialized tradesmen, you benefit from the specialists' passion, expertise and years of experience. These hand-picked industry experts have typically acquired multiple certifications and/or degrees and are worth their weight in gold when it comes to creative problem-solving.
#2 Avoid Building Code Violations
Every city provides minimum requirements for design and construction of new buildings and alterations to existing buildings. These requirements are in place with the intended purpose of ensuring the safety and health of your home. If your home doesn't comply with building codes, you may be on the hook for fines and even an expensive tear-out or redo of your project.
By working with skilled tradesmen, you can prevent building code violations. Trade contractors keep up with building codes that change from state to state and from town to town. You benefit from the trade contractor staying current on this critical, evolving information.
#3 Leverage Technology Innovation
On top of extensive training in the classroom and on the job site, skilled trades are evolving with technology innovations. As new equipment and technology are utilized on the job, the skilled trades are developing new work methods. These, in turn, are passed on to homeowners in efficiency and cost savings. As stated in a Maclean's report, "the work that electricians, millwrights, pipefitters and many other trades are doing now is a total change from the days where everything was fabricated on-site."
#4 Teamed in Excellence
Although it can be difficult to find tradesmen who perform to a remodeler's own standards, it's not impossible. In fact, it's in a homeowner's best interest to work with a remodeling company who has chosen to work only with skilled trades who consistently perform to their company's standards and are in alignment with their core values.
This win-win relationship is a partnership in excellence that is passed on to the homeowner. You benefit from working with trade contractors whose performance is tied to the design-build firm's values, integrity and professionalism. The trade contractors enjoy prompt payment, steady and rewarding work, and great clients to work with- as long as they show up on time, deliver a quality product, show scheduling dependability and provide great customer service.
Once a tradesman has established this symbiotic working relationship with a remodeling company, the teamwork evolves into trust and reliability. They become a team through strategic partnership, working toward a common goal that continuously produces the highest quality work and highest levels of customer satisfaction.
#5 Only Pay for What You Need
Today's market for talent is increasingly competitive, and that means rising costs for benefits packages and other incentives that accompany traditional employment. One of the many advantages of engaging a design-build firm that outsources trade contractors is a reduction in overall spending and administrative costs, without sacrificing quality.
By outsourcing trade contractors, remodeling firms can minimize compliance risk, decrease the amount of time hiring managers spend on recruiting activities, and save money by directly engaging and re-engaging talent as needed, and thus passing on the cost-savings to clients.
Choose the right team for your remodel
As a design-build remodeling company with a 22-year track record on-time on-budget track record, Gayler has completed every project on time and on budget, in part by vetting and partnering with valuable skilled trades, including electricians, roofers, plumbers, sheet rockers, painters and flooring installation experts.
Family-owned and headed by George and Darlene Gayler, and their son Chris, their five-year written warranty means they stand behind their work and their word. Their teams operate with COVID-19 best practices, including six-foot distances, meetings by Zoom or phone, use of protective barriers, and more.
Learn more about their unrivaled design-build process, or get design inspiration from a broad range of newly remodeled projects. Ready to talk about ideas for your home? Request a complimentary design consultation today!