If you're like thousands of your fellow homeowners throughout Contra Costa County, now seems the best time to remodel your kitchen, expand your primary bedroom, create that home health spa or office, and design a home entertainment space you've always dreamed of. After all, over the past two years, you've spent more time at home than ever, with more pandemic months looming ahead, making what's been a wanna-have now a long overdue gotta-have.
The good news is that the resale value of a home remodel in the Danville area has never been higher, boosting the overall value of your house considerably. The improved quality of life for you and your family is also to be cherished, especially with so much time still spent indoors. But the bad news is that multiple pandemic-related factors have led to increased renovation costs. Let's take a look at what's causing these price increases, and put things into useful perspective.
Why Has Home Remodeling Become More Expensive?
Increased Demand & Rising Home Values
Many pundits at the start of the pandemic predicted economic armageddon, not surprising considering billions of people were locked down, and millions of businesses closed down worldwide. Instead, the pandemic drastically lowered household expenditures and increased disposable income and savings, paradoxically bringing the stock market to its highest levels ever and enabling families to invest in big projects, such as a major home remodeling.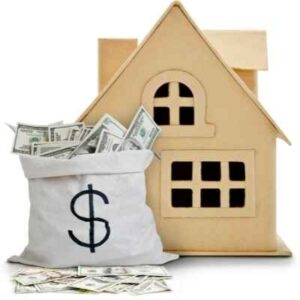 Economics 101: when more people buy, prices go up – and demand in this industry has never been higher. According to the Remodeling Futures Program at Harvard University, annual growth in home renovation spending will reach 8.6% by the second quarter of 2022, with an astonishing $380 billion spent by mid-year. Combined with skyrocketing home values, the incentive to stop procrastinating and start remodeling continues to sweep Contra Costa.
Supply Chain Challenges & Higher Material Costs
As the home renovation market has become red hot, the materials used to remodel have simultaneously become more scarce, further raising costs across the board. Here multiple factors come into play, including raging wildfires shutting down lumber mills across the US, and worldwide disruptions to distribution due to the pandemic closing borders. Millions of infected and isolated workers have created dire labor shortages in factories and on shipping vessels.

The National Association of Home Builders estimates that most building professionals across the country and especially in Contra Costa County are experiencing acute shortages of materials. Everything from windows and doors to dishwashers, dryers, washing machines, and refrigerators are more difficult to stock, lowering supplies and raising costs per item. Price increases have far exceeded the inflation rate, significantly raising the budgets of remodels.
Labor Shortages & Time Delays
You've seen staffing issues everywhere from the local supermarket to likely your own business or place of employment, with COVID sickening workers and keeping millions of people home. The latest Remodeling Market Index survey from the National Association of Home Builders confirms this daunting trend for the renovation industry. Yes, wages are higher and all jobs tougher to fill, ultimately resulting in higher prices for homeowners strapped to cover the costs.

The survey reveals multiple industry challenges, from higher wages to scheduling, logistical, and supply obstacles. These delays are compounded by longer waits for permits, with average jobs slowed by a month or more as consumers compete with each other for trusted firms.
Increased Tariffs, Labor Fairness, and Sustainable Products

Taxes selectively placed on imported goods and raw materials that go into home remodeling products have also jacked construction costs. The trend started before the pandemic hit, but has been exacerbated by the current administration that refuses to lift many of them. These additional taxes, ostensibly meant to level the global trade playing field, have had the deleterious effect of being mostly paid for by American consumers, especially homeowners.

Another example of good intentions leading to bad consequences for homeowners such as yourself is the ever-burgeoning interest in labor fairness and sustainability. As governments and private businesses strive to better accommodate workforces with improved compensation and benefits – while also trying to save the environment with more ecologically friendly sourcing of raw materials and energy – you the American consumer again end up paying most of the bills.
What Can You Do About These Rising Costs?
Schedule Your Remodel Now & Shop Around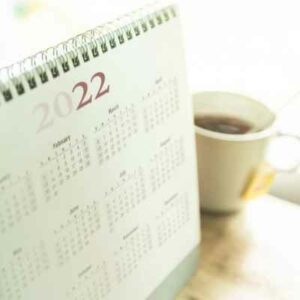 Current supply and demand trends in the remodeling industry are predicted to get worse before they get better as far as costs and timing go as we endure one viral variant after the next, so you and your family are better off starting your remodeling project sooner rather than later. In a seller's market, be particularly discerning when choosing a contractor; ensure they are COVID safe, and be especially leery of low-ball bids that are likely too good to be true in this market.
Conversely, also be on the lookout for firms that insist on using unnecessarily costly materials, and ones adding extraneous services. With overall prices sky-high, margins are shot out the window enabling less principled contractors to extract exorbitant and unfair budgets from impatient homeowners frustrated by such a crowded market. So be patient, vet your contractors diligently, and ensure that you partner with an ethical firm with excellent customer references.

Optimize Efficiencies & Choose a Design Build Firm
Cost savings within such a competitive landscape becomes especially important, behooving you to work with a firm that can manage and be accountable for your remodel from start to finish. Proven Design Build contractors ensure seamless communication between architects, interior designers, and builders, and give you a single "throat to choke" for accountability and oversight for your entire remodel. Integrated firms also best leverage other vendors and subcontractors.
The benefit of partnering with a Design Build firm goes beyond the economics since such an integrated approach helps ensure your initial creative vision is flawlessly brought to life across the construction phase. Given all the scheduling and logistical challenges and many delays these days, only a competent and trustworthy Design Build contractor can ensure the highest quality and lowest probability of errors. The last thing you need amid all this is a change order.
Be In It to Win It with Gayler Design Build
Now is the time. Gayler Design Build is an unrivaled, award-winning Design Build firm with 22 national and regional design awards. Founded in 1961, they are located in Danville, CA, and serve the Tri-Valley and Lamorinda areas. With an enviable 23-year track record, Gayler is your best choice for home remodeling done right, especially during these chaotic times.
Gayler's thorough planning process, quality of craft, dedication to excellence, and clear communication keep each remodeling project on track at every step. Family-owned and headed by George and Chris Gayler, their five-year written warranty means they stand behind their work and their word, and ensure fairness and efficiency every step of the way.

Take a look at Gayler's comprehensive design-build home remodeling services, sign up for a webinar, stay informed with their newsletter, and contact us with any questions at 925-820-0185. Despite all the challenges of this unprecedented couple of years, the folks at Gayler are here to make your remodeling experience smooth, efficient, and even enjoyable.