"How long?" is a question second only to "how much?" when considering a home remodel. On the one hand you've likely watched renovations happen in minutes on television, while on the other hand, friends and neighbors have probably told you horror stories about projects lasting far longer than they should have, with households in upheaval for weeks — if not months.
That's why partnering with an experienced and trusted remodeling contractor makes all the difference in the world. They should have a process for designing and building your dream home, and be able to translate their method into a realistic timeline with key milestones associated with specific dates. Before they even begin, you have the right to know what to expect and when it will be complete.
Still concerned? This post is for you.
Here we'll combine the essential steps of a proven Design-Build approach with the expected production phases for most renovation projects. Exact timing will of course vary from job-to-job depending on what you want done, but as a rule of thumb this timeline should give you a good idea as to the major milestones and specific deliverables.
Start Your Research
Proper preparation prevents poor performance, as the adage goes, and it's true – especially for a project as complex as a home renovation. The first phase starts with finding and vetting the right contractor. Referrals are useful, and references are absolutely necessary. Try to talk to homeowners in your neighborhood for a first-hand account of jobs well done – or otherwise.
Phase 1: Discovery (3 to 6 weeks)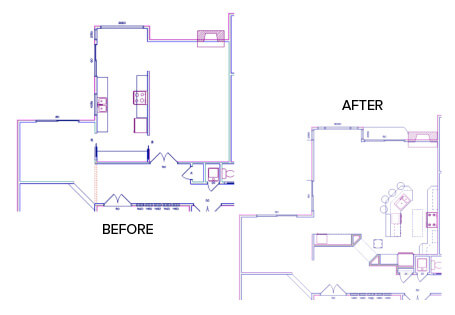 After choosing a trusted contractor, you'll typically set the project in motion together with an Initial Phone Conversation. During the call you might discuss your high-level expectations, ballpark budget, and rough timing. But the real work actually begins with a visit to your home (these days either with the help of streaming digital video like FaceTime, or physically while taking precautions).
If you've chosen Gayler Design Build, you will review our thorough design and construction process simplified in 14 easy steps, in addition to the aforementioned.
You can expect most On-Site Consultations to last an hour and consist of a thorough walkthrough of your home to further clarify your creative vision, examine every detail of your floor plan and layout, and share steps of the contractor's process moving forward. The timeline should sync with the remodeling firm's approach, and transparently convey what to expect and when to expect it.
At Gayler Design Build, an in-home consultation takes approximately 1-½ hours. Upon verifying your interest in moving forward, you will continue through a Discovery phase and sign a Design Services Agreement. Such a document captures your needs and desires in a Client Design Questionnaire. We complete another site visit documenting measurements and take necessary photos. Then, you receive as-built drawings and your first set of conceptual drawings. From your insights and the explicit details that we have collected, you receive a written scope of work and a cost/budget analysis. During this time, a Design Services Timeline is put together and signed, formalizing the timing of each step in the process.
Phase 2: Design (3 to 8 weeks*)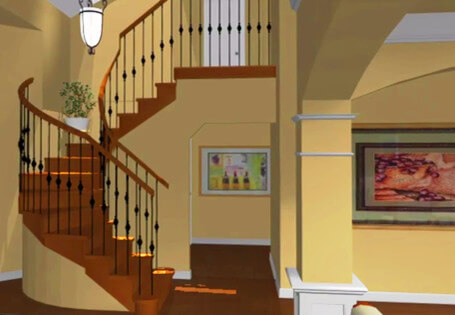 Here's where the fun begins — you start to see visions of your new remodeled space come to life. During the next few weeks, you can expect your contractor to translate your creative vision into a Final Floor Plan. You should expect the contractor to complete your elevations and a possible 3D digital rendering of the soon-to-be renovated rooms, enabling you to visualize what the final outcome will be like.
At Gayler Design Build, during this Detailed Design Phase, you will consult with an interior designer to further refine the documentation with finishing touches, including materials selections and other details. These exercises provide us with all the information we need to meet with engineers, trade people, and suppliers on site to zero-in on a Fixed Price Budget and final scope of work to be signed off on before the construction work begins.
*Several factors come into play here and should be noted because they could lengthen your overall project timeline. One common challenge is getting the mandatory Construction Permits. Timing here depends on your local government's efficiency and could vary greatly. Another challenge is supply chain issues. Due to the pandemic, lumber, windows, doors, and appliances are currently in short supply with longer turnaround times.
Phase 3: Construction (2 to 6 months*)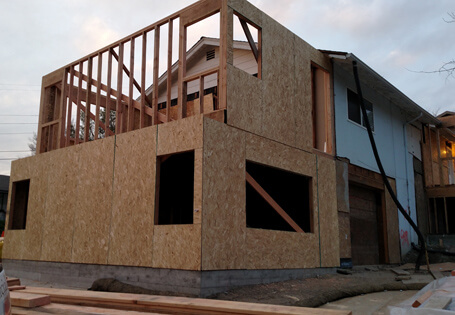 The final step prior to the build phase is drafting and signing the Construction Agreement. This document puts your project in motion, holding the contractor accountable for getting the project done right, on time, and within budget. At this point, make sure you and your contractor are comfortable with the essentials before starting.
Just before the work begins on your home, Gayler Design Build will organize a Pre-Construction Meeting at the office. During this meeting, we will discuss and share the details of your project, go over what to expect. You will also receive your construction schedule, circling milestone dates – especially handy considering most renovations involve many moving parts, and various teams of specialists entering your home.
Gayler will then assign a dedicated Project Manager, who is responsible for coordinating everyday operations, keeping your project on schedule, maintaining quality, and providing you with any updates requiring your feedback or approval.
* Another point to note is the duration of this construction phase, which can vary tremendously given the type of renovation you are having done. Variables abound from permit approval time to the hinted at supply chain challenges; the current need for on-site safety and physical distancing also complicate matters, so ensure the timeline makes sense for you and your family.
Depending on the extent of your renovation, you may need to relocate to a temporary residence or second home during construction. Talk to your contractor about optimal approaches to getting the job done as safely, efficiently, and smoothly as possible. And make sure your dedicated project manager keeps you posted every step of the way, whether you remain on-site or not.
Phase 4: Post-Construction (Time frame depends on the type of remodel or home addition you build)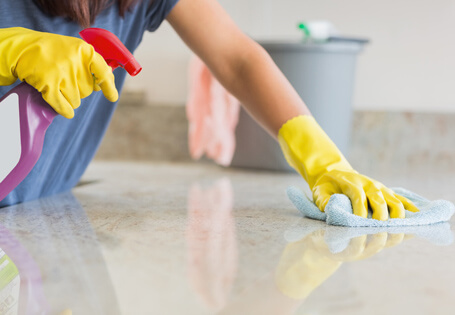 Work begins on your home. If you've hired the right contractor, stress is minimized with a dedicated project manager or lead carpenter managing your project, maintaining your construction schedule, and coordinating work among all of the crew, trades and suppliers. You should also expect your project lead to inspect all deliveries and oversee each and every product installation until the project is complete.
After the last appliance is installed and fixture placed, your contractor should oversee a cleaning and detailed Quality Inspection of your home.
Gayler Design Build not only takes the burden of managing the entire process off your hands, we take you through a punch list of action items at the end of your project to ensure your expectations are met, and every detail is accounted for. In particular, we double-check all electrical work and plumbing, and that all finishing materials meet your exact expectations.
At the end of your project, your Project Manager will walk through each remodeled area of your home, going through a final checklist of punch list items. We also provide you with a Warranty Binder containing all the documentation from the installed furnishings, appliances, and fixtures. This day marks the day your warranty begins. As you settle into your new remodel and get comfortable, Gayler will follow up with you after 30 days, 6 months and every year for 5 years to make sure everything is working great and looking beautiful.
All told, a home renovation usually takes anywhere from two to six months, depending on a host of factors. As we've seen, your contractor owes you a transparent and specific timeline, one where each milestone corresponds to an essential step in their design-build process. Before a worker ever enters your home, you should have a good idea as to how long the project takes.
Lastly, make sure that you iron-out the contractual details with your contractor in the event a project runs longer than expected. Given today's safety and supply chain challenges, contingency plans should always be in effect. Time is money, especially in the home renovation business, so having a precisely defined timeline prior to the build will save headaches later on.
Time to Call Gayler Design Build
Gayler Design Build is an unrivaled, award-winning design-build firm with 22 national and regional design awards. Founded in 1961, they are located in Danville, CA, and serve the Tri-Valley and Lamorinda areas. With an enviable 23-year track record, Gayler is your best choice for top-notch home remodeling done right the first time — on budget, and on time.
Gayler's thorough planning process, quality of craft, dedication to excellence, and clear communication keeps each remodeling project on track at every step. Family-owned and headed by George and Chris Gayler, their exceptional five-year written warranty means they stand behind their work and honor their word. They can't wait to partner with you!
Take a look at Gayler's comprehensive design-build home remodeling services, sign up for a webinar, stay informed with their newsletter, and contact them with any questions at 925-820-0185. Working with you every step of the way, the folks at Gayler are here to make your remodeling experience smooth, efficient, and enjoyable. Now's the time for Gayler.