Your dream home may need a little tweaking before it is perfect for you and your family. When hiring professionals to perform your home remodel, you may not be very familiar with the process. This inexperience can lead to stress and a lot of problematic snags in your process. Hiring a design-build firm for your renovation will enable you to tap into a wealth of experience and professional expertise, right from the beginning. You will have an easier time knowing what is possible in your space, timeline, and budget when you hire a design-build firm for your project. Here are six more reasons why hiring a design-build firm may be the perfect first step in your home remodeling journey:
Schedule a Complimentary Consultation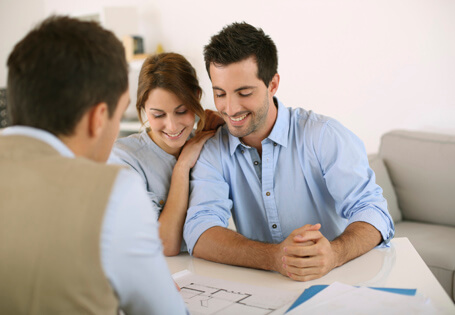 You Have A Professional Build Team Collaborating
Generally, design and construction are done by different professional firms. But that gap can sometimes be problematic—an architect might design your dream space, to end up costing more to build than you budgeted; or what a designer dreams up may be impractical or too difficult for a contractor to build. Thus, having a design and construction team work together through a design-build firm means having those professionals guiding you through the process every step of the way. And having the "build" part of the team involved means you are resolving tricky construction issues from the very beginning.
The Process is Smoother
Everyone is on-board from the start because everyone is helping develop the plans. You have fewer hitches, which can lead to higher costs and lag times in your project; this keeps your tight schedule on track. By working with a design-build firm, you can eliminate a lot of the struggle by working with an established team. Conflicts that could arise from a separate design company and a separate contractor with differing ideas about the project might lead to costly delays, inflated budgets and lead to unfinished work. With a team, a lot of that is ironed out before your project is ever on the table, and suggestions, ideas and possible obstacles that the different team members bring up are discussed early on in the process. Then, your Project Manager is keeping tight tabs on the whole team to make sure your remodel goes smoothly.
You Feel Overwhelmed with the Possibilities
You have so many ideas and are unsure about how they will work together or impact your budget and timeline. A design/build team can help you consider all these elements as you go. It's completely normal to feel overwhelmed with the pressure of wanting your dream home to be perfect. A project manager and team of professionals will help reduce your stress by limiting the number of professionals you have to coordinate and allowing you to focus on the design process. The design team can also help with ideas that the construction team can execute within the scope of your space, timeline, and budget.
You Have a Strict Budget
Many homeowners start a remodel, and find the costs increase rapidly due to the unknowns. When teams aren't on the same page, professional disputes can lead to inflated budgets. With an experienced and reputable design-build team, you will be able to keep your project on track. Because the team communicates from the start, you can rest assured that the budget has all parties on board from the get-go.
You Want to Reduce Risks
No one wants their project to have any snags but working with a design-build firm means more of the responsibility lands on the firm for design errors, defective construction or cost omissions. In a traditional model of design-bid-build, you face more of the responsibility as the middle-man between the architect or designer and the contractor. Your design-build team will help you know what might be risky moves, so you aren't surprised if something isn't as easy as it sounds on paper.
You Want to Tackle a Fixer-Upper
A design-build remodeling firm can help with pinpointing problems and finding solutions for your fixer-upper. Whether you are considering buying a house that needs remodeling or have a great home you'd like to see updated, a design-build team can get it done smoothly and efficiently. So many homeowners have great ideas for their homes but need to find professionals they trust. A design-build team will be able to get those projects done with the speed, craftsmanship, and the surety of remodeling professionals.
Gayler Design Build has been 100% on-time for over 21 years, and we are committed to upholding that record! During our discovery phase, we will be able to find out what your needs and wants are for a customized approach to the remodeling process that becomes a collaborative effort between our design team and the construction team, and you. A final cost estimate based on a clearly laid out scope of work and construction specifications will help keep everyone on the same page and 100% on budget. Once the project is complete, we provide a final inspection along with an industry-leading 5 Year Warranty.
If you are looking for expert guidance, we would be happy to set up a complimentary in-home consultation.
Or sign up for one of our upcoming free home remodeling seminars. Where you'll learn how to:
Budget expectations and how to stay on track
How to assess workmanship quality
How your project can complete on time
How to effectively plan your remodel
Advantages of working with a design-build firm
Call us today at (925) 820-0185 and let's get started!