When you've started researching remodeling, you've likely come across two methods that can seem similar. But beware: they have profound differences that can affect your remodeling experience and the end product. Choosing the right method is important for you and your wallet. In this post, we'll look at how choosing a design-build firm for your remodel can actually save you money.
The Difference Between Design-Build and Design-Bid-Build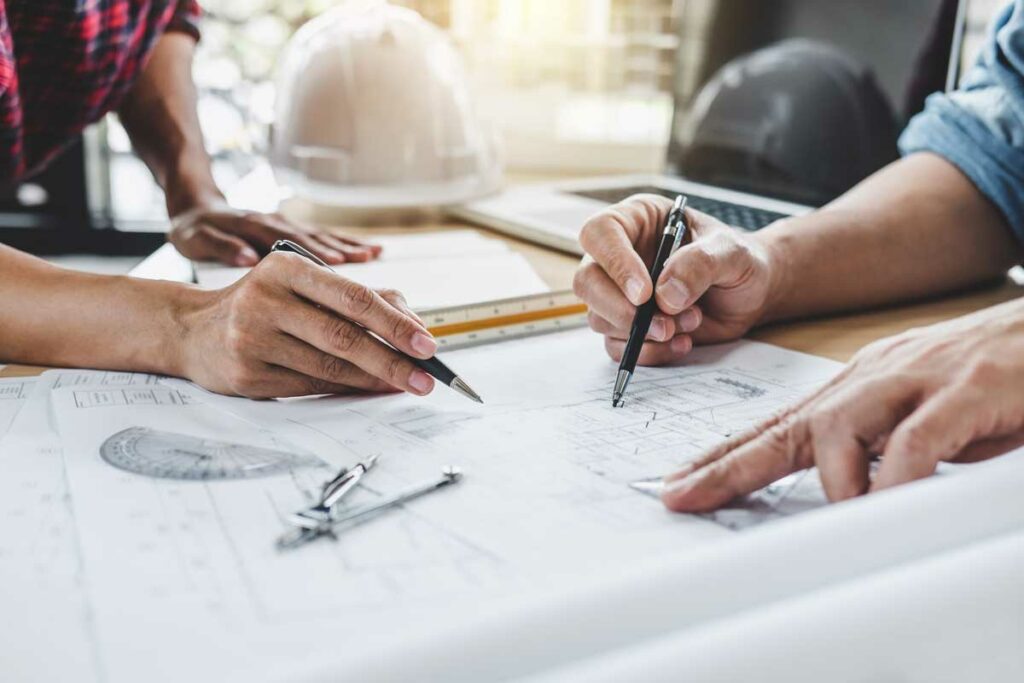 Design-build and the design-bid-build are simply two approaches to the remodeling process. Let's look at the differences.
Design-Build: With design-build, one firm or team is responsible for both design and construction, and handling the project from start to finish. The homeowner works in collaboration with the architect/designer and contractor to develop a cohesive project plan from the beginning, where ideas are shared freely and evaluated in relation to the homeowner's budget and timeline.
Design-Bid-Build: In the design-bid-build approach to remodeling, design, bidding and construction are separate phases. The homeowner hires an architect or designer themselves to create the design, then takes that design out for bid. Contractors then submit bids to the homeowner to build the project according to the design. The homeowner is responsible for, and assumes the risk of, managing the project and acts as the intermediary between the architect/designer and the contractor.
Average Costs of Design-Build vs. Design-Bid-Build
The cost of a remodeling project can vary widely. In this example, we'll look at an average costs involved when comparing the design-build model to the design-bid-build process. The ways the designer or architect charges can vary as well. They may charge hourly or by the square footage of your project. A large project can increase costs significantly, especially if a number of changes are requested.
That's why homeowners are choosing instead to work with a design-build remodeling firm where design fees are incorporated into the overall cost of the project and not calculated on an hourly or square footage basis.
How the Design-Build Method Can Convert into Long-Term Savings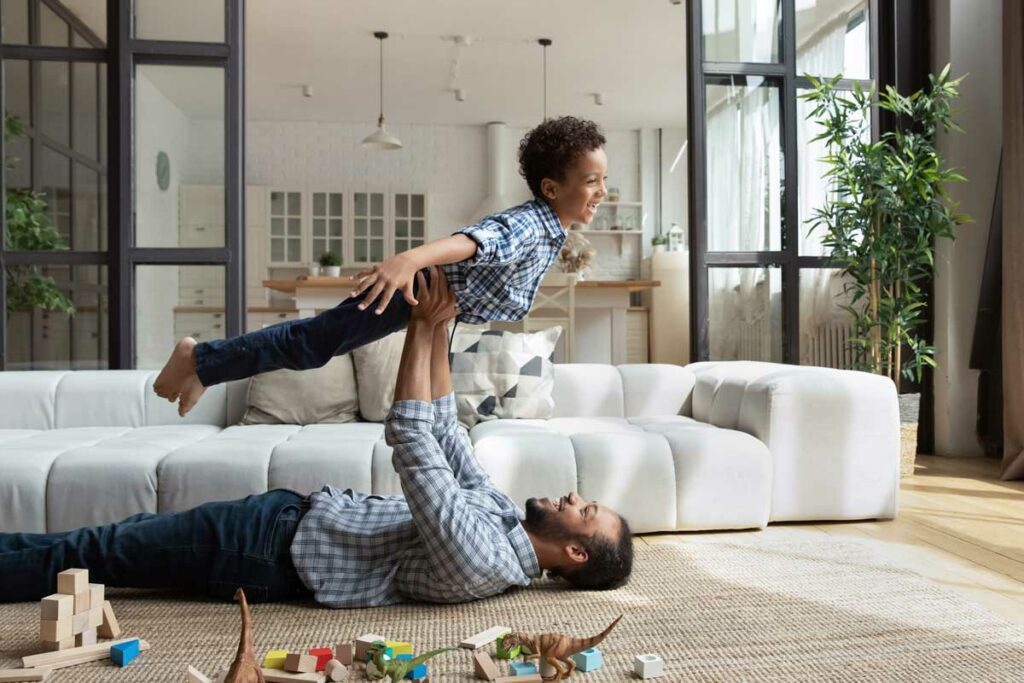 The cost of a remodel is minimal compared to the joy, efficiency and long-term value a family gains. Here are some ways design-build can save you money in the long run.
Minimized Risk:
Because all aspects of the project are handled by a single team, the risk of miscommunication and mistakes is greatly reduced, as opposed with working with multiple designers and contractors.
Design and cost decisions, and feasibility, are conducted in real time, which can help prevent costly design changes during construction.
Collaboration between the design and construction teams can help identify potential issues early on, before they become major problems.
A single point of contact streamlines communication.
The design-build team is responsible for the quality of the entire project and has the common goal to meet (or exceed) the homeowner's expectations.
Increased Joy and Longevity
With design-build, you get to know your team and a mutual trust is formed. And although there may be occasional ups and downs throughout the remodeling process, the ultimate goal of everyone involved is your joy in your new space.
Additional joy comes from knowing that a quality-built remodel will serve your family well as you continue to live in the home you love. Remodeling won't be necessary again for a long time!
Added Efficiency
A space that doesn't work well is not pleasant to be in. With a design-build remodel, you work closely with your design team to decide just how you want your space to look and function to suit your family's needs. Decisions and changes can be made quickly to avoid delays and additional expenses.
Tax Breaks
Although there are no specific tax breaks for remodeling, there are ways you can reduce your tax liability and costs that your design-build remodeler advise you on:
Energy Tax Credits: Home improvements that increase efficiency, like insulation and Energy Star® windows and doors, can earn tax credits.
Medical Expense Deductions: If a remodel is necessary for medical needs, as in modifications to accommodate a disability, these costs may be deductible as a medical expense if they exceed the percentage of income allowed by the IRS.
Home Office Deduction: With more people working from home, a dedicated home office can serve as a private workspace. If it is used regularly and exclusively for business, some remodeling costs may be deductible, along with yearly tax deductions for having a home office.
Added Resale Value
Home buyers prefer a home that is updated and will pay a higher price for homes where they don't have to remodel after moving in. Home improvement projects that show the biggest returns are bathroom and kitchen remodels—the places where people spend the most time.
Remodeling of any space should be done for your personal enjoyment, with an eye towards a future resale. You may want the most high-end appliances and finishes, but if selling the home is in the near future, it is important not to overbuild for the neighborhood. Trust your design-build remodeler to guide you in your design and selections.
Saving Money is Possible with Gayler Design Build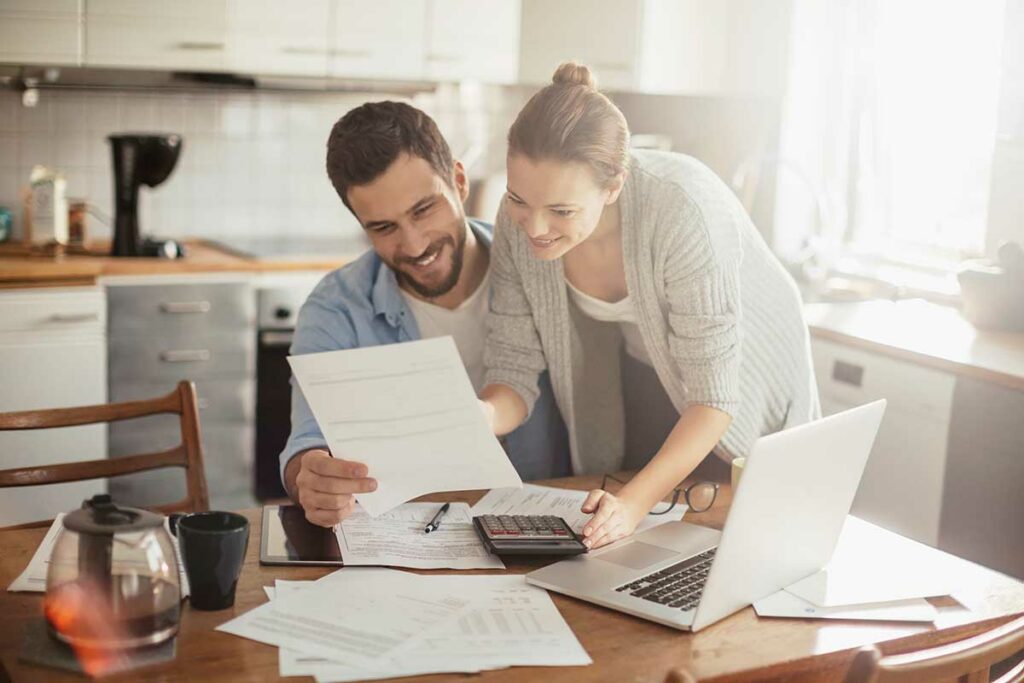 At Gayler Design Build we have two goals: 1) create an excellent product and an exceptional remodeling experience, and 2) serve as your expert team to advise and guide you through the remodeling process. We'll speak with you about your goals and budget requirements, and help design functional spaces that serve your needs now and long into the future.
After more than 60 years as a family owned and operated business serving homeowners throughout California's Tri-Valley and Lamorinda areas, we understand the ins and outs of remodeling and how to save you money. And we're terrifically proud of our unblemished track record of on-time and on-budget delivery of our projects that dates back more than 20 years.
When considering remodeling for your bathrooms, kitchen, additions or whole house, choose Gayler Design Build. Contact us today at 925-820-0185 to schedule your free consultation.
Need Ideas?
Subscribe to our newsletter and follow us on social media for photographs, project stories, articles and upcoming events.