Timeless home renovations are those that have a classic and elegant style that will remain both stylish and functional for years to come. They often incorporate an open floor plan to provide spaces that are flexible to a family's ongoing needs, along with touches that stand the test of time. Our goal is to create a home that offers longevity as well as beautiful design, and in this article, we'll look at some of the ways you can incorporate timeless renovations into your Contra Costa County home.
Design and Build a Timeless Kitchen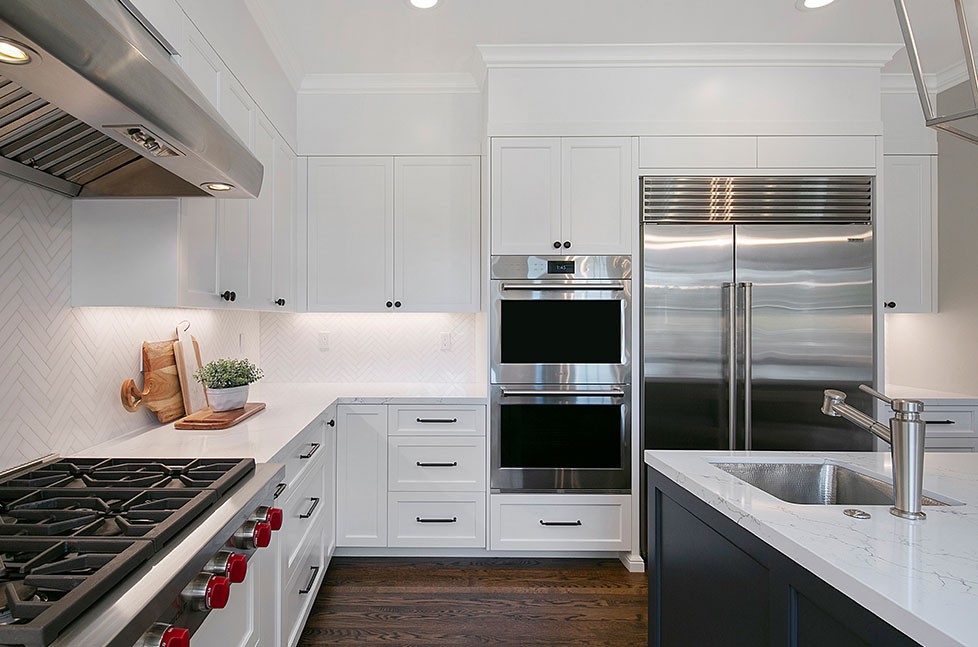 A timeless kitchen maintains its functionality and design while feeling current and fresh for years. It never goes out of style. Here are some ways you can add timelessness to your kitchen design:
A neutral color scheme with white, beige, gray or other soft colors is always a safe bet. This allows you to update your décor without having to completely redo your space.
Classic cabinetry, like a simple shaker-style made of wood or other high-quality materials can work with any décor style. White is a classic choice.
Quality hardware that complements your cabinet style will last for years to come. Consider brushed nickel, oil-rubbed bronze or brass.
Marble, granite or other stone countertops are both durable and elegant. Choose classic gray or white for a timeless look.
A subway tile backsplash is both timeless and affordable.
Classic lighting fixtures like a chandelier or pendant lights add elegance while providing ample light.
High-quality, energy-efficient appliances in stainless steel never go out of style.
Hardwood floors are a classic for any kitchen. They are durable, easy to clean and add warmth to the room.
Open shelving is classic and functional and allows you to display your favorite dishes, serving pieces or accessories, and provides easy access to everyday items.
Timeless accessories like a fruit bowl or fresh flowers add a classic touch.
Related: 10 Timeless Kitchen Design Elements
Choose a Neutral Color Palette
Combining neutral colors can create a calming and sophisticated color scheme throughout your home. To combine neutral colors effectively, try these tips:
Choose a neutral for your base color, such as white, beige, gray or cream. This provides a simple foundation for your color scheme.
Add depth, visual interest, warmth and dimension with different textured accents like woven fabrics linen, wool or natural wood.
Mix warm and cool neutral tones to create a well-balanced and harmonious color scheme.
Vary shades and tints of your chosen neutral color to add depth and complexity. For example, a combination of light and dark grays.
While neutral colors can stand on their own, adding a pop of color can create visual interest and a focal point in your space. Choose one or two accent colors that complement your neutral color scheme, such as a navy blue or forest green.
Layer in patterns with different scales and textures to add depth and interest.
Use natural light to enhance your color scheme, and incorporate artificial lighting to create different moods and ambiances throughout the day or evening.
Expand Your Living Space with an Indoor/Outdoor Concept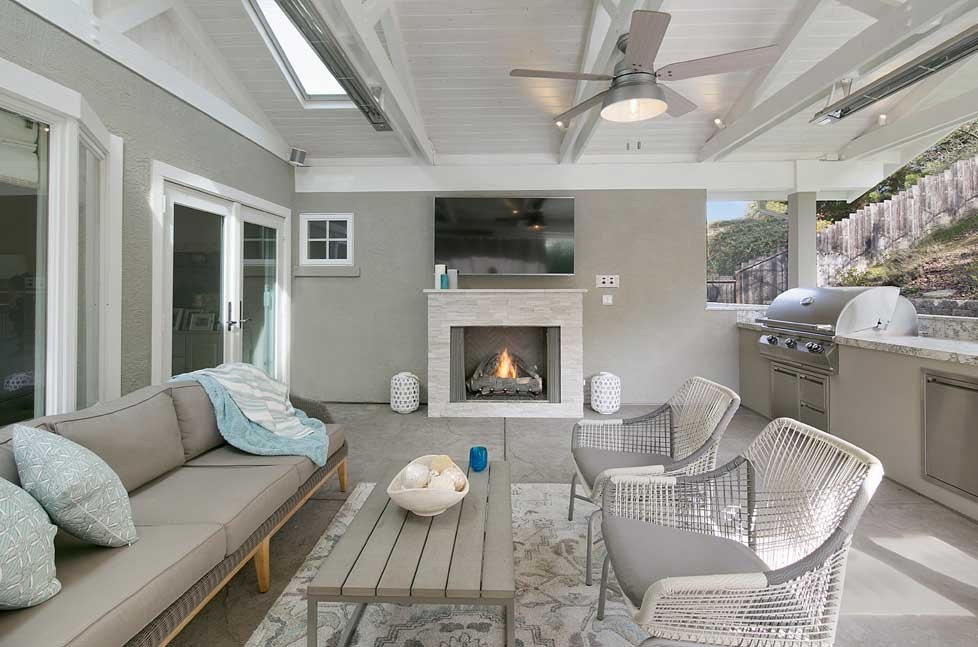 Today's homeowners look for any ways they can connect with nature, and what better way than to create a seamless flow between indoor and outdoor spaces. Creating spaces that take advantage of natural light and allow fresh air to flow are always popular. Timeless ways to create an indoor/outdoor concept include:
Sunrooms
Screened-in porches
Patios
Floor-to-ceiling windows with fresh-air screens
Sliding glass or folding glass doors, or a wall of retractable doors
Outdoor living areas for entertaining, lounging, cooking dining or play
Indoor/outdoor plantings that blur the lines and add visual interest
Incorporate Custom Built-ins
Custom built-ins are both timeless in home design and customizable, making them a great way to provide storage and functionality. Here are some ideas to consider:
Built-in bookshelves designed to fit your specific space and style. Consider adding glass doors to showcase your collections and keep out dust.
Custom built-in window seats to provide a cozy and comfortable reading nook. Add built-in storage underneath to maximize functionality.
A custom mudroom to keep your home organized and clutter-free by providing designated spaces for shoes, jackets and bags. Add built-in benches and cubbies for additional storage.
A custom-built entertainment center to house your TV and media equipment. It can also serve as storage for books and games.
A custom-built home office that can include a built-in desk, shelves and cabinets designed to fit your specific work needs.
A custom-built wine cellar to store and display your wine collection and add a touch of luxury to your home.
A built-in banquette in your kitchen or dining room with storage beneath the seat.
A custom-built kitchen island that can provide additional counter space and serve as a central gathering spot for family and friends.
Custom closets with built-in shelves, drawers and hanging rods.
Bathroom storage cabinets and custom-built shelves above and below your bathroom sink for towels, toiletries and other bathroom essentials.
Prioritize Storage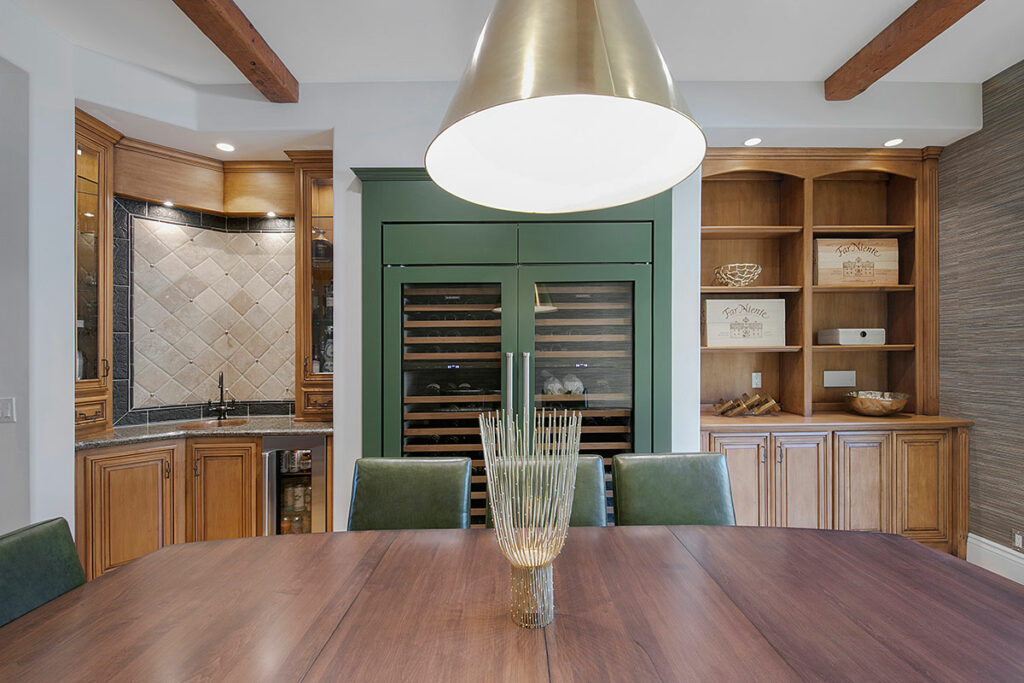 Having more storage will never go out of style. In addition to built-in storage options we mentioned earlier, try these timeless storage ideas:
Kitchen pantry. Store food and kitchen essentials with built-in shelves, drawers and pull-out baskets.
Floating shelves. Open and airy storage in natural wood or white paint adds a touch of style.
Glass-front cabinets with clear or frosted glass for a classic, timeless look.
Drawer dividers in bamboo or acrylic to organize utensils, makeup and other small items.
Built-in medicine cabinets with a classic mirror front.
Under-sink storage with pull-out shelves or baskets to maximize organization.
Apothecary jars in the bathroom in frosted or clear glass to store cotton balls and other small items
Metal or wrought iron pot racks in the kitchen for a functional and stylish display.
Lazy Susans in natural wood or white paint to offer easy access to spices, oils and other kitchen essentials.
Built-in wine racks in the kitchen or dining room in natural wood or metal.
Get Wired for the Future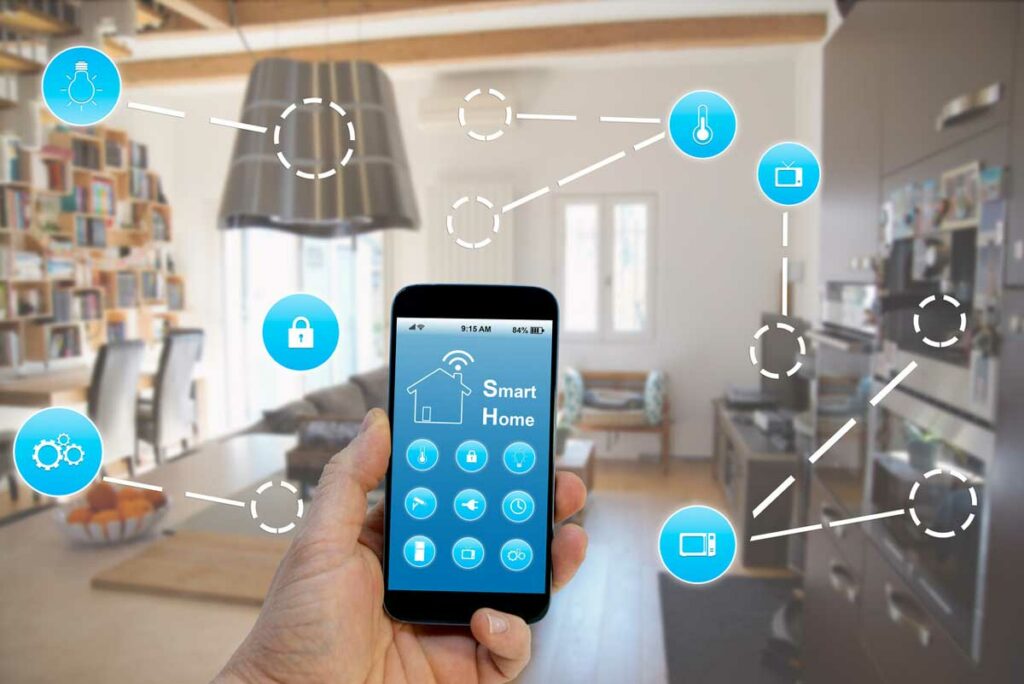 While renovating your home in a timeless fashion, don't forget to think about your future needs, especially when it comes to technology. There are lots of options that can help future-proof your home.
Wiring that can support future technology as it becomes available, such as fiber optic cables, Ethernet wiring and wireless access points. This way you'll have the infrastructure in place.
Home automation to control lighting, temperature, security and other systems, controlled through a smartphone or tablet.
Smart appliances that include everything from your refrigerator to your washer and dryer to help manage your home's energy usage and reduce the need for future upgrades.
Energy-efficient features such as LED lighting, smart thermostats and low-flow showerheads to save money on utility bills.
Smart locks that can be controlled through the home automation system eliminates the need for keys.
Solar panels that help to generate your own energy and reduce your reliance on the grid.
Design Flexible Spaces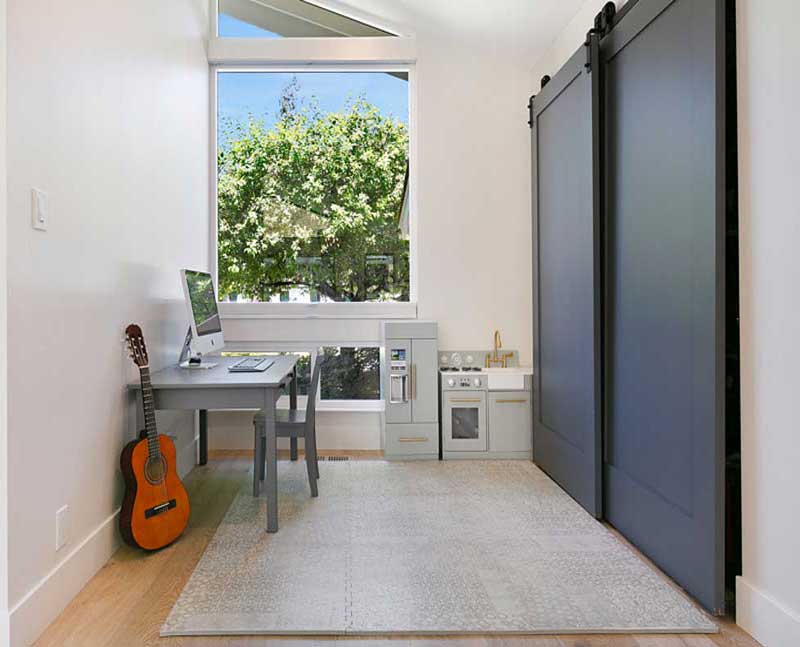 Living in a timeless home means being able to use the rooms in various ways as your family's size and needs change. Flexible floor plans and living spaces can serve more than one function and allow for a broader use of your home.
Design an open floor plan that can be versatile and easily reconfigured to suit different activities and occasions as needed.
Use multi-functional furniture such as a sofa bed, folding table or storage ottoman that can be easily moved.
Install sliding doors and partitions to create flexible and adaptable spaces. Use sliding or folding doors to separate a home office from a living area or to create a private guest room in a multi-purpose space.
Incorporate storage into design to create more usable floor space.
Create an outdoor living area to provide a flexible and versatile space for entertaining, relaxing or working. Add comfortable seating, lighting and heating to extend your indoor living space year-round.
Where to Go Trendy
A timeless home doesn't mean it has to be boring!  But instead of adding trends to the entire home that can become tiresome, go trendy on the smaller areas.
Experiment in the powder room with bold colors and patterns. Bold wallpaper, colorful tile or a statement mirror add a pop of personality.
Ceilings are often an overlooked opportunity to add personality to a room. Add a bold paint color, medallions or a statement light fixture to draw the eye upward.
Niches offer a great opportunity to showcase artwork or decorative objects. Paint the niche a contrasting color or line it with a unique wallpaper to make it stand out.
Accent walls can add depth and dimension. Consider using a bold paint color, textured wallpaper or a graphic mural to create a statement wall.
Even a small pantry can be trendy with pull-out baskets, adjustable shelving and built-in spice racks.
Custom built-ins like bookcases, windows seats or a Murphy bed can make the most of available space.
Timeless Home Renovations in Contra Costa County by Gayler Design Build
When you love your home, you want to be sure that it offers comfortable living for years. One way to ensure that you continue to love it is through its timeless design. When you work with Gayler Design Build for remodeling on your Contra Costa County home, our designers will help you make selections in design and features that serve you well now and long into the future.
Gayler Design Build is a third-generation, family owned and operated remodeling company that has been designing timeless homes throughout the Tri-Valley and Lamorinda areas of California since 1961. Our decades of experience, along with dedication to excellent set us apart.
We're extremely proud of our unmatched, consistent record of on-time, on-budget project delivery that goes back to the beginning of this century! But we couldn't do it without our talented teams that connect design and construction in close collaboration with our homeowners, and the proven processes of our efficient design-build system.
When you're ready to remodel, choose Gayler Design Build. Contact us to schedule your free consultation.
Want to learn more about remodeling your home? Attend one of our upcoming seminars. Sign up for our newsletter. And view our portfolios for ideas.