Gayler Design Build lets us in on the year's latest kitchen trends.
It's official – we love our kitchens! And we're not the only ones. According to a Houzz survey published in 2016, kitchen remodels are among the most popular home renovations in the US – and they're on the rise – with homeowners spending up to 12% more on kitchen remodels than they did the previous year.
According to the survey, homeowners are as into kitchen updates as we are: With about half the participants revitalizing their entire design, and nearly as many opting to replace outdated finishes. 2017 is well on its way, so it's time to let you in on the best kitchen design trends for the Tri-Valley/Lamorinda area!
1. Kitchen Cabinet Creativity
Cabinets are the canvas of the kitchen. Far from just storing appliances and dishware, cabinets are a unique opportunity to express your own design aesthetic in the framework of the space. With mixed mediums, contrasting colors, and mid-century throwbacks, this year's cabinet trends are breaking all the rules in the name of self-expression – and it's never been more fun.
Tuxedo Kitchen Cabinets – We like this year's move away from perfectly matching cabinets. Tuxedo cabinets incorporate two – or even three-tone – cabinets into a single kitchen design. Painting upper and lower cabinets in contrasting colors adds unique visual interest. For example, many homeowners favor lighter colored lower cabinets and darker upper cabinets. Other trendy designs mix architectural styles, too, using open or glass-top shelving to offset solid wood lower cabinets.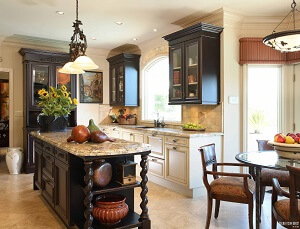 White & Wood Kitchens – It's no surprise that the clean lines of all-white kitchens continue to be popular in 2017. However, homeowners frequently opt for touches of wood to soften the look, often going with dark cabinetry or flooring to add warmth to a design.
Warm Wood Cabinets – 2017 tips its hat to mid-century chic with a modern take on flat panel cabinetry in the kitchen. Finished in warm tones, the natural beauty of the wood grain is accentuated for an earthy rendition of a style that transcends the decades.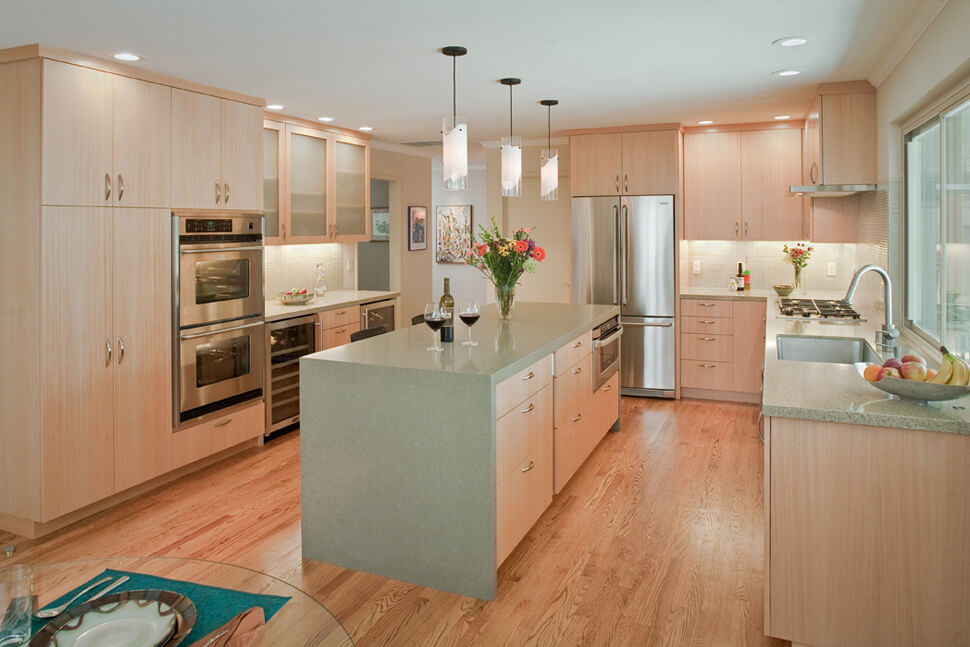 Contrasting Islands – Islands of all shapes and sizes are still popular in today's kitchen renovations. But many homeowners are taking it a step further with a contrasting cabinet color. The effect of the new color highlights the island, drawing the eye to a central focal point in the space.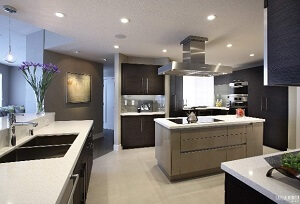 2. Mixed Materials & New Shapes
Geometric Backsplashes – Kitchen backsplashes are getting a makeover with fun new shapes and sizes. Choices have expanded from the traditional square and rectangular tile shapes to a variety of geometric patterns. Designers frequently use the new patterns to add texture, visual interest, and dramatic statements to kitchen spaces – especially in bold color palettes.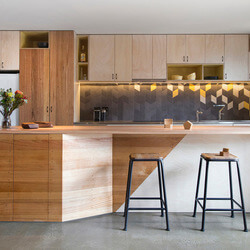 Wood Paneling (Shiplap) – Some homeowners are forgoing tile altogether in favor of wood paneling known as shiplap to style their kitchen. This versatile paneling can be stained or painted to blend into your chosen design style. Hang it either horizontally or vertically to suit your needs.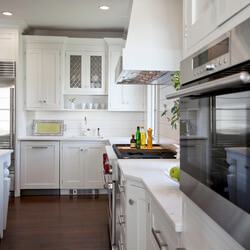 Mix and Match Materials – 2017 is the year to mix and match! Homeowners are now incorporating a variety of materials into their kitchen designs in an effort to craft a space perfectly suited to their needs. Throwing many of the design rules out the window, you'll see trendy kitchens with polished concrete countertops and light wood cabinets, or a stone accent wall with floating steel shelving. These days, the sky is the limit! If you can dream it up, you can use it in your kitchen remodel.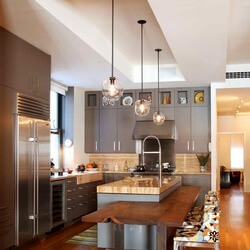 3. Kitchen Hardware Essentials
Bold or Contrasting Fixtures – Don't let hardware become an afterthought. Hardware and fixtures are the essential finishing touches that bring your whole kitchen design together. The move away from all things matching continues in hardware with a combination of finishes. For pulls, faucets, and handles, consider experimenting with pewter, copper, steel, and brass. And for a bold hardware statement, bigger is better. Either way, you do you; pick unique hardware features that reflect your unique tastes.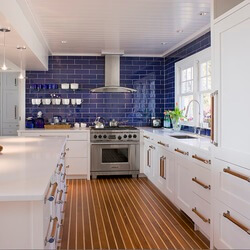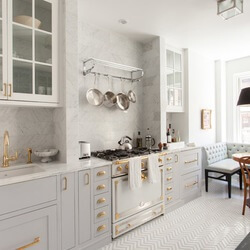 4. Modern Functionality & Storage
Year in and year out, the words functional and storage end up on every design trend list. Yet, functionality is subjective – especially in the kitchen. Depending on how you plan to use the space, functionality can mean an open kitchen concept with lots of room to move about, or it can imply smart appliances, touch-activated sinks, and easy-close cabinets. A truly functional kitchen incorporates what is most important to you and your family.
That said, kitchens are getting some slick technology upgrades in 2017. The most popular installations include built-in charging stations for laptops and devices, and new smart refrigerators with tablets to help you manage your shopping list remotely.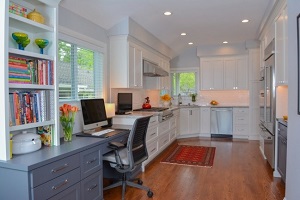 Even so, we still never seem to get enough storage – especially when it comes to the kitchen. Fortunately, cabinet manufacturers are always coming up with new ways to help us out. For example, an appliance garage is a great way to keep small appliances out of sight. Homeowners are also installing custom utensil dividers, built-in pantry shelves, blind pull-out shelves, and corner storage to utilize wasted space. Ultimately, optimizing your kitchen with organized, easy-to-reach solutions will give you the most functional storage.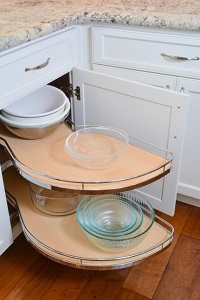 5. Harnessing the Great Outdoors
Bringing Nature Inside – Perhaps it's "Greenery" (Pantone's color of the year) that has motivated us to bring an organic feel back to the kitchen. Whatever the reason, homeowners and designers alike are going for wicker and bamboo – and an abundance of houseplants – to give interior spaces a touch of the outdoors.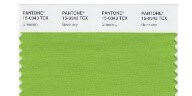 The Farmhouse Inspired Kitchen – Life on the farm is finding itself in suburban kitchens across the nation. Farmhouse sinks, rustic accents, plank walls, and open shelving are telltale signs of the farmhouse style. Just like organic materials and houseplants, the farmhouse style is a lovely way to reconnect with your roots.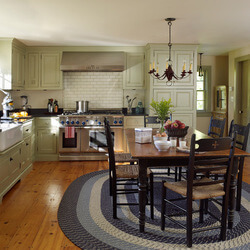 6. Advanced Appliances
Appliances just keep getting better. Here are a few of the latest and greatest appliance upgrades to consider for your upcoming kitchen renovation.
French Door Ovens – Stylish and functional, French door ovens are a great choice for small spaces. This modern oven style incorporates a hinged side-swing door for easy access and improved safety, eliminating the need to lift heavy roasting pans over that hot oven door.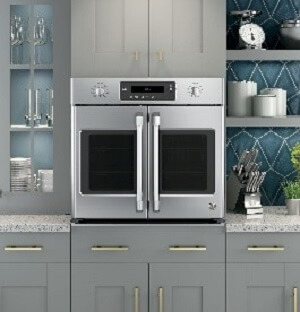 Smart Controls – Smartphone-inspired glide-and-touch controls make the connection between you and your cooktop even more intuitive — just drag your finger around the circle to adjust the heat for each zone. Some oven models even connect with your smartphone so you can operate the oven remotely.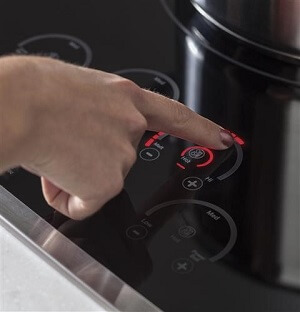 Steam Ovens – Harnessing the science of steam, steam ovens help food retain nutrients during cooking and are a great way to keep food warm until it is time to serve. Better still, steam ovens are known for their efficiency, cooking food at a much faster rate than conventional oven designs.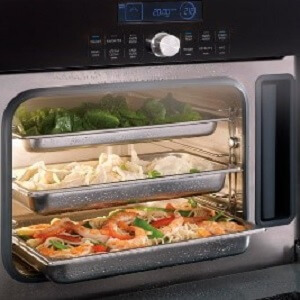 Color Appliances – Are you ready to make a bold statement in your kitchen? If so, spring for a green oven or a cherry red sink. In 2017, refrigerators, kitchen sinks, and ovens are getting a colorful makeover starting with unexpected colors that make your appliances really pop!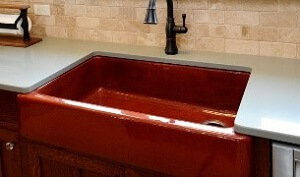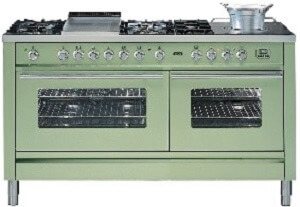 Specialized Fridge Storage Zones – In 2017, refrigerators are working harder than ever to optimize your storage. For example, Whirlpool's Perfect Places system has nine distinct storage zones including a freezer pocket for frozen pizza and a special drawer for thawing frozen meats.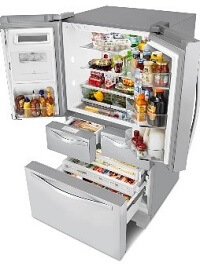 Get inspired with more kitchen remodels from Gayler Design Build's portfolio, or sign up for one of our free upcoming Kitchen and Bath Design Seminars. Got questions? Contact us anytime for more information.