Thinking about incorporating as many green construction principles as possible into your next home remodeling project? As you research your options, you'll find a wide range of sustainable, green remodeling selections that support environmentally-friendly construction practices. In fact, anytime you decide to remodel your home instead of moving, you're making an eco-friendly decision. Rather than building from scratch, remodeling enables you to reuse materials and structures that are already in place.
And, when you choose sustainable construction, you'll be helping the planet and your bank account. By using energy-efficient, low-tox, biodegradable, and recycled materials, you'll reduce your impact on the environment, while saving money each month on energy and water costs—lowering your utility bills by as much as 30% each year. California also has a bevy of financial incentives to choose from for building green.
Here are six great green building ideas to incorporate into your home remodel that are as economical as they are environmentally-friendly!
1) Remodel with a Future Plan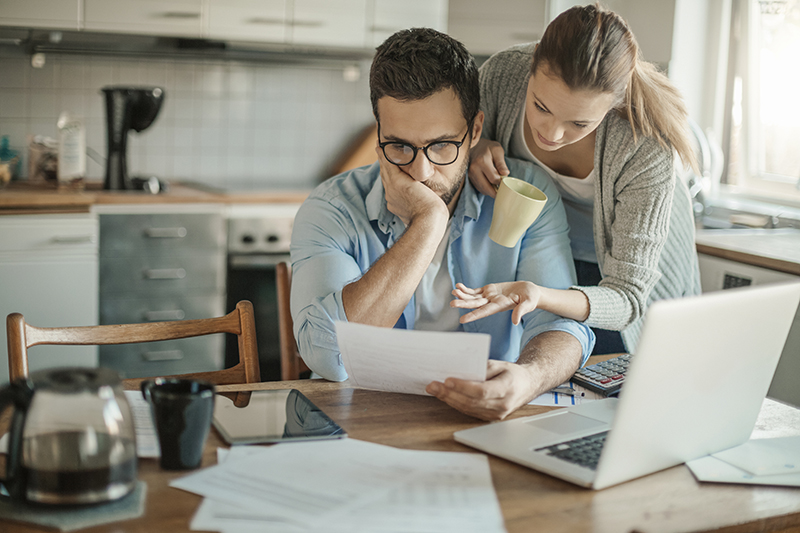 Want to live in your home as long as possible and ensure its value decades into the future? If so, your goal should be to add attractive and functional aging-in-place upgrades that ensure comfort, accessibility, and safety matched with beauty and aesthetics. This way, you'll be less likely to require remodeling again in the future and have a smaller impact on the environment.
Some tips for aging-in-place design elements include:
Open-layout floor plans, minimizing tight corners
Textured surfaces rather than slippery ones
Warm, full lighting in every room and hallway
Ease-of-access handles and knobs on all drawers, cabinets, doors, and windows
Energy-saving appliances that are easy-to-use and display information clearly
No-step entries, replacing steps with ramps
Shaded seating for outdoor areas
2) Use the Earth's Heat and Light to Your Advantage
Too many homeowners see their properties as a defense against the natural elements of the surrounding environment. But if you want a truly green design, you should take advantage of passive design.
Passive design is a sustainable building strategy that takes your regional climate into consideration and allows the sun's natural rays to help with the heating and cooling of your home. By incorporating passive design into your green remodeling project, you'll enjoy increased energy efficiency and lower costs on utilities.
Some passive design strategies include:
Placing additional windows on the north side of your home to warm those rooms, especially in colder climates.
Installing eaves over sun-facing windows to shade them in the summer months.
Relocating living areas to cooler areas of your home.
3) Every Breath You Take
Proper interior ventilation is essential for your family's comfort and long-term health. Ensuring your home's ventilation system is fully functional means you won't have to worry about excess moisture, smoke, cooking odors, and other harmful indoor pollutants.
Be wary of the contents of any products you put into your home during your green remodeling project and long after to maximize your healthy, eco-friendly indoor environment. Make sure to use low- to no-VOC (volatile organic compounds) paints, sealers, and caulks and avoid products containing formaldehyde.
Whether it's your bathroom, kitchen, or living area, install large windows, operable skylights, and even Energy Star®-rated exhaust fans to ensure healthy, comfortable breathing for years to come.
4) High-Efficiency Can Mean Big Savings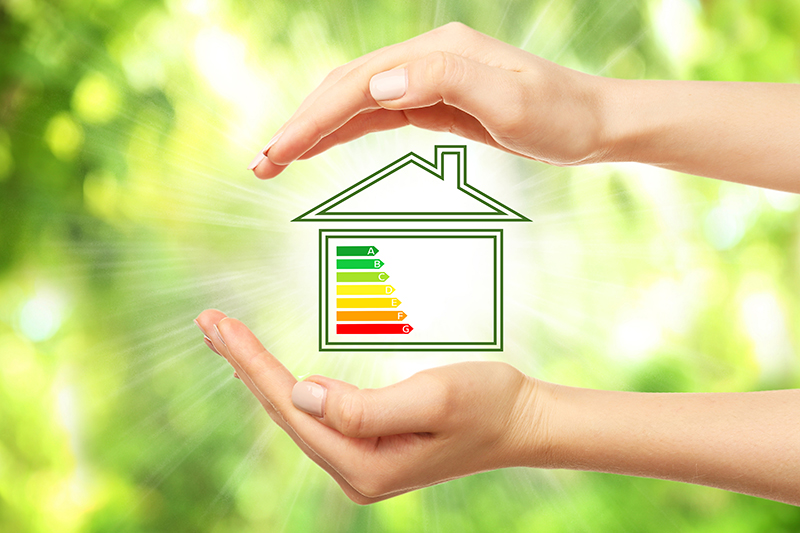 Optimize your energy-saving strategies by choosing energy-efficient appliances and design elements in all aspects of your green remodeling project. For example, be sure to opt for high-efficiency Energy Star® refrigerators, dishwashers, furnaces, washers, and dryers that will save you money in the long run and have a smaller environmental impact. Where you place these appliances in your home can also make a big difference – for instance, locating your appliances where they aren't exposed to direct sunlight can help to optimize their energy-saving functionality.
You can also choose natural materials like stone, concrete, brick, hardwood, or tile, which can cool warm rooms in the summer months. Keep an eye out for the Greenguard certification label when you purchase materials to ensure you and your family are safe from toxic chemicals. These green home products are more durable and safer than man-made products and can often last for generations.
5) Reduce Your Carbon Footprint and Buy Local
Rather than ordering green materials online, think about which local businesses may have the products you need. After all, shipping green materials internationally can leave a much larger carbon footprint than finding similar products nearby. For instance, instead of selecting products like bamboo which must be shipped overseas, think about using wood cut from nearby forests.
Plus, when you purchase at a locally owned business, your money stays in your community. Those business owners are more likely to purchase from other local businesses and service providers, helping to grow your local economy.
6) Recycle, Recycle, Recycle!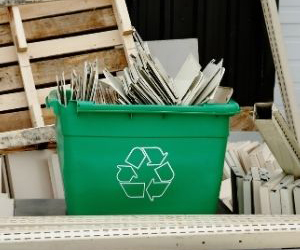 Remember: buildings make up around 40 percent of the materials and energy used worldwide – by recycling these products, you're cutting down on a tremendous amount of resource expenditure.
Instead, consider donating the materials to charities like Habitat for Humanity or The Freecycle Network. These organizations can use your leftovers on their own projects, like building affordable housing for impoverished communities. Make sure your contractor knows ahead of time that you intend to reuse, recycle, or donate any project waste for the betterment of your community and the environment.
Reach Out to a Professional Green Remodeling Expert
Have any additional questions about your next green home remodeling project or simply need a highly qualified service provider in the Tri-Valley and Lamorinda area? At Gayler Design Build, we're long-time industry experts when it comes to all things remodeling. We've spent years perfecting the art of green building and can't wait to answer any questions you may have to help you plan your project. Give us a call at (925) 820-0185 or contact us through our website to schedule a free consultation!