Source: An interview with Interior Designer, Dorene Gomez of J Hettinger Interiors
Countertops and tile can exude style while working hard in your kitchen and bathroom. The colors, shapes, textures, and materials set the tone, show personality and tie your design together. Still, tile and countertops must be durable, functional and easy to clean—or style may give way to repair or replacement costs.
Gayler Design Build helps homeowners throughout the Tri-Valley and Lamorinda area discover kitchen and bathroom solid surface countertops and tile they love to use and show off to friends. So, as we gear up for 2018, we want to share the exciting news we've been seeing about the best kitchen and bathroom tile and countertop trends for the coming year.
Bathroom & Kitchen Tile Trends for 2018
We have worked extensively with many brands and styles of tile and countertops over the years, and we are thrilled about some new and classic materials that will be sizzling in your bathrooms and kitchens in 2018. The first two tile developments have really piqued our imaginations:
1. Luxury Vinyl Tile (LVT)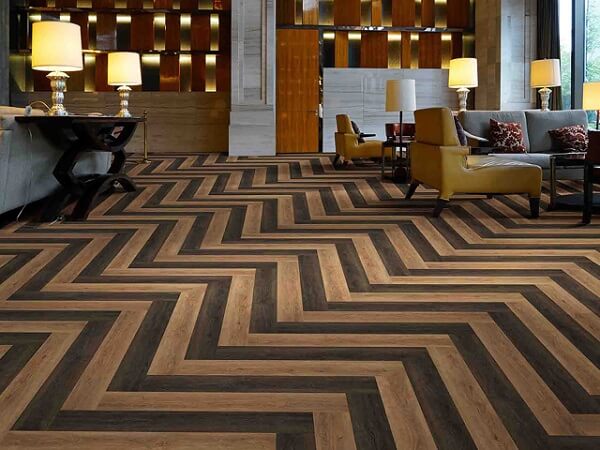 This is not your grandmother's vinyl tile—it's a game changer in home design. LVT is exceptionally durable and can be engineered to look exactly like wood, stone, marble or even concrete. There's almost an unlimited array of possible colors and textures.
LVT boasts incredible pressure resistance, which makes it ideal for high-traffic areas. You want the luxurious look of hardwood in your busy entryway? Use LVT and forget about nicks, dings, and scratches from furniture or shoes. LVT is also impervious to water, so you can have that gorgeous hardwood look even in the kitchen or bathroom.
Our interior designers love how LVT gives them the freedom to create stunning, new design ideas to fit homeowners' tastes. Homeowners love it because it looks amazing at a low price point, requires minimal maintenance and comes with a 10-year care to lifetime residential warranty, depending on the product.
Best of all? Even hardcore interior designers often can't tell the difference between LVT and its hardwood, stone or marble counterparts! You can use LVT for everything from flooring to walls, so expect to see it everywhere in 2018—and many years to come.
2. Porcelain Plank Tiles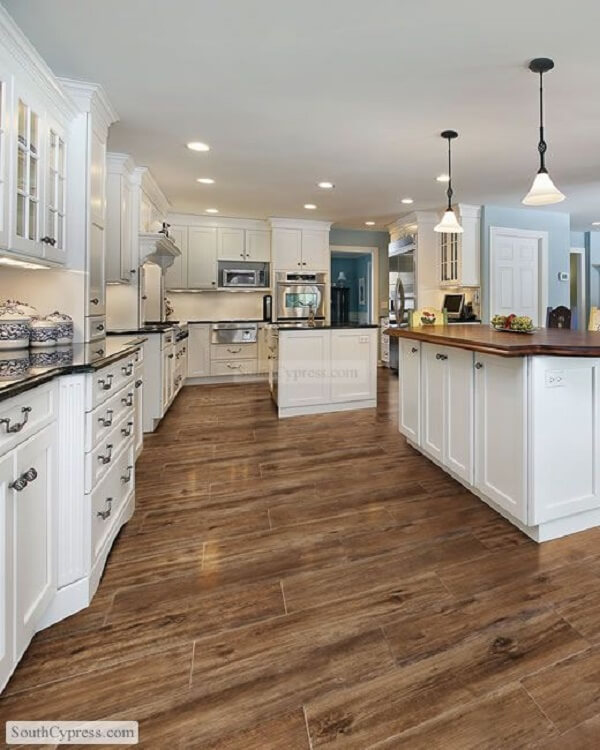 Porcelain tiles are a classic standby for kitchens and bathrooms, but new technology in tile manufacturing will surprise you. Porcelain plank tiles can actually mimic hardwood. Furthermore, with traditional hardwood, you're usually restricted to certain plank sizes, but with porcelain plank tiles, you can create unique, creative patterns using tile sizes and shapes of your choice.
Porcelain plank tiles are ideal in the kitchen or bathroom. While they mimic the expensive look of hardwood flooring, they have a durable, easy-to-clean, watertight surface. Porcelain plank tiles also come in such a wide variety of colors, sizes, shapes and textures that you can create almost any pattern you can dream up. Expect to see more porcelain plank tiles in 2018 and beyond.
3. Mixed Backsplash Materials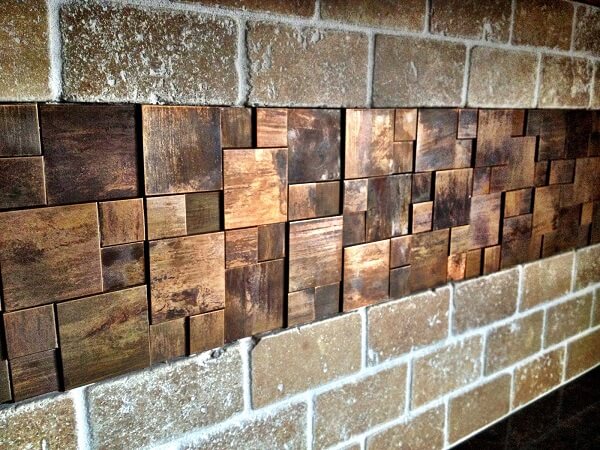 Interior designers are pulling out all the stops on backsplash design, using an assortment of the porcelain plank tiles, with their wood-grain-mimicking abilities, and a dizzying assortment of glass and ceramic tiles. We are seeing some creative, unique, attention-demanding mixed mosaic patterns on backsplashes in kitchens and bathrooms. Every design seems more daring and gorgeous than the next!
4. Geometric Shapes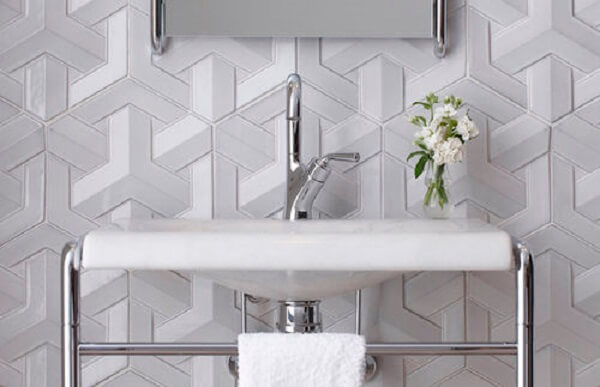 That hot stress-relief trend of coloring geometric patterns and shapes is taking over in bathrooms and kitchens now too. This tile design trend has been growing and is set to take off seriously in 2018. Think about every shape you can imagine—from herringbone and rhombus patterns to zig zags and swirls, from floors to walls—all set to stun.
5. Metallic is the New Neutral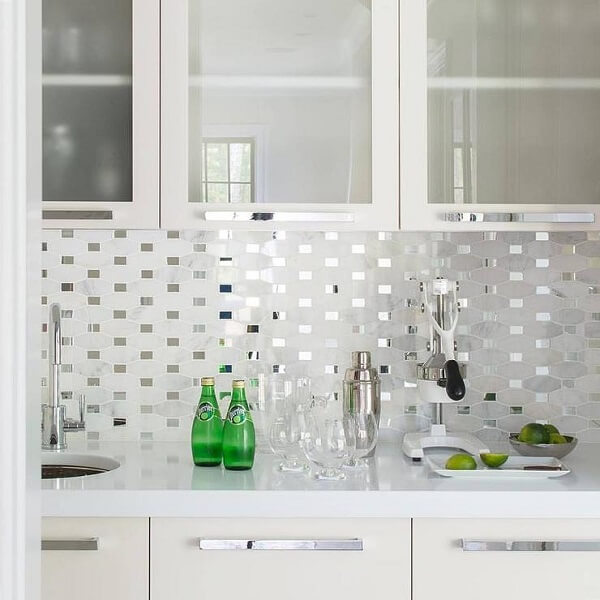 Get ready for metallics to enter the neutral arena in 2018. No longer stuck in the fashion vortex of the 1980's, the metallics we're talking about are all grown up and taking bathroom and kitchen tile to new heights. Think iridescent, pearlized and translucent finishes that can go from subtle to bold in the blink of an eye. Metallics come in a variety of shades that go beautifully with both traditional and contemporary styles.
Countertop Trends for 2018
6. Quartz is Here to Stay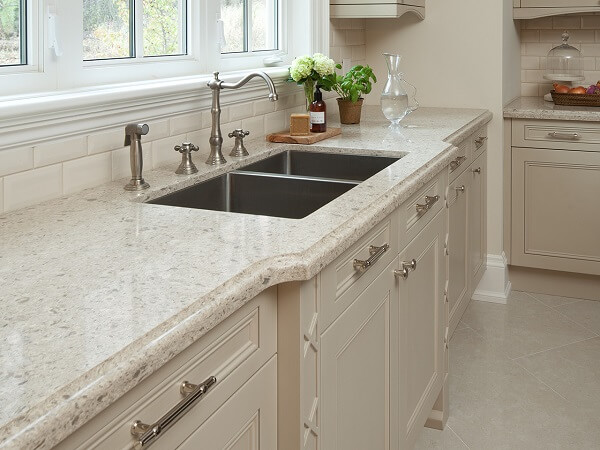 Many discerning Tri-Valley and Lamorinda homeowners demand quartz countertops in their kitchens and bathrooms. Quartz countertops are made of engineered stone blended from real quartz chips, durable resins and exotic pigments of every shade you can imagine. Its versatility is renowned; you can get it in matte, honed or embossed finishes. Quartz countertops are entirely non-porous, require no sealing, are less prone to chipping and cracking—in other words, they are ridiculously easy to maintain for a countertop material that is so stunning.
One downside: quartz countertops are not heat resistant. The resin used to bind all of those exotic colors and quartz chips is akin to plastic, so homeowners should never place any hot pots or pans directly on the surface—a problem easily remedied with elegant trivets.
7. Quartzite (Not to be Confused with Quartz)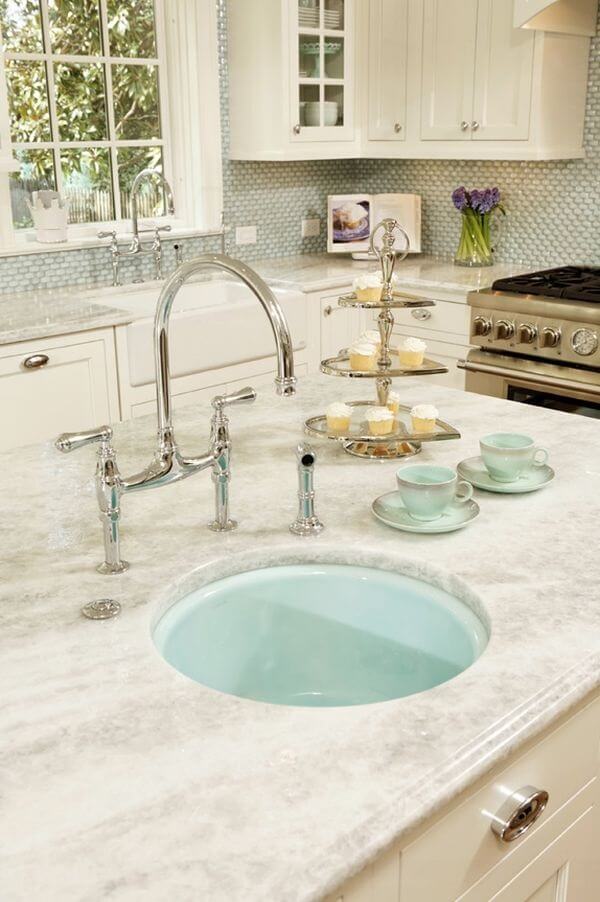 Quartzite countertops and what we call "quartz" countertops are made from two entirely different materials with different origins. While "quartz" countertops are engineered from both natural and manmade materials, quartzite is 100% naturally-occurring metamorphic rock. Quartzite started out as sandstone, but the earth's heat and pressure formed it into a new, durable stone with lovely veins of natural colors and patterns. Quartzite slabs are mined and polished, then sealed for countertop installation in bathrooms and kitchens.
As a natural stone, quartzite is fantastically durable, totally heat resistant and does not crack. Unlike engineered quartz, however, quartzite countertops need sealing every 6-12 months to maintain their stain resistance and luster. Quartzite's color palette usually ranges from white to gray, with interesting veins that create movement and interest. Quartzite can also sparkle with naturally embedded quartz crystals that dazzle the eye. Depending on the other minerals present in the quartzite, there may be hints of black, brown, pink, red, blue, yellow or green as well.
From a cost standpoint, Quartzite is roughly 4 times as expensive as granite, compared to Quartz, which is approximately 1.5 times as expensive.
8. Marble: Still Marvelous after all these Centuries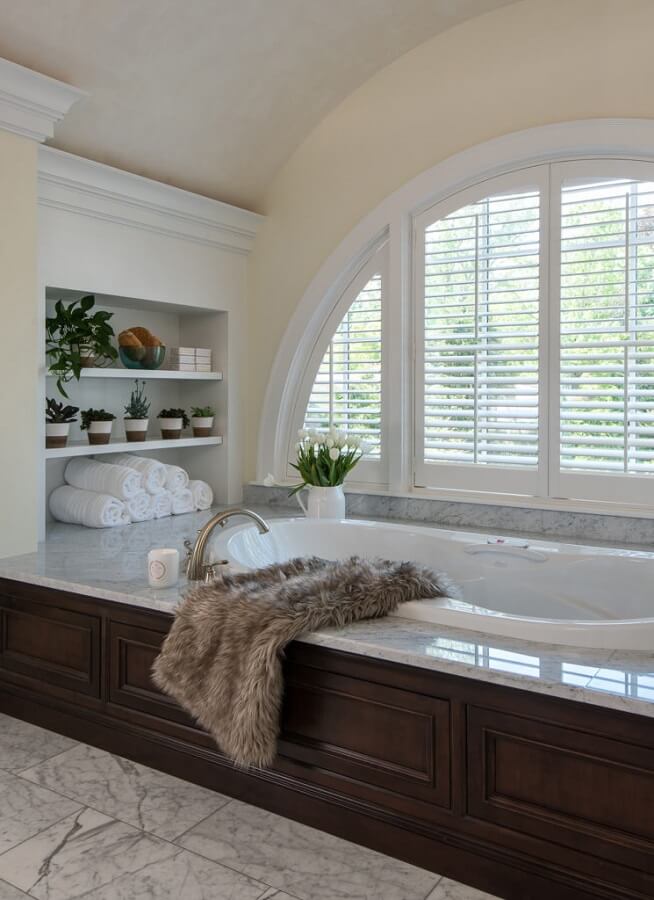 Photo Courtesy of MainStreet Design Build
Marble has marveled discerning architects and homeowners for thousands of years. 2018 is no different. Marble is still as opulent, classy and in-demand as ever. But there are a few things to remember:
Marble can stain and become etched by harsh liquids, if not coated. Fortunately, there is a marble application that can be applied to protect the surface. Unfortunately, this coating is very expensive. However, more and more homeowners are choosing the cleaner lines of Carrera and Calcutta marble, despite its drawbacks.
If you're going for a luxurious, spa-like primary bathroom, very few materials can compare with genuine, glamorous marble. It comes in stunning variations of white and gray but can also come in surprising blacks, browns and reds, each with beautiful and stunning veins that demand attention.
2018 Countertop and Tile Trends in Your Kitchen or Bathroom?
If 2018 is your kitchen or bathroom remodeling year, these trends are going to be rising for years to come and are well worth investing in. But before you do, make sure to work with an experienced design/build professional who can guide you to the right choices for your home and steer you away from trends that might not bring lasting value.
Which of these tile and countertop trends have your creative juices flowing? Let us know!
And be sure to visit our Home Remodeling Portfolio for more inspiration.