If you view spring as a good time to spruce up your home after long months of being "housebound," we concur. Here are five great ways to embrace the season beyond your typical spring cleaning:
Kick Up Your Curb Appeal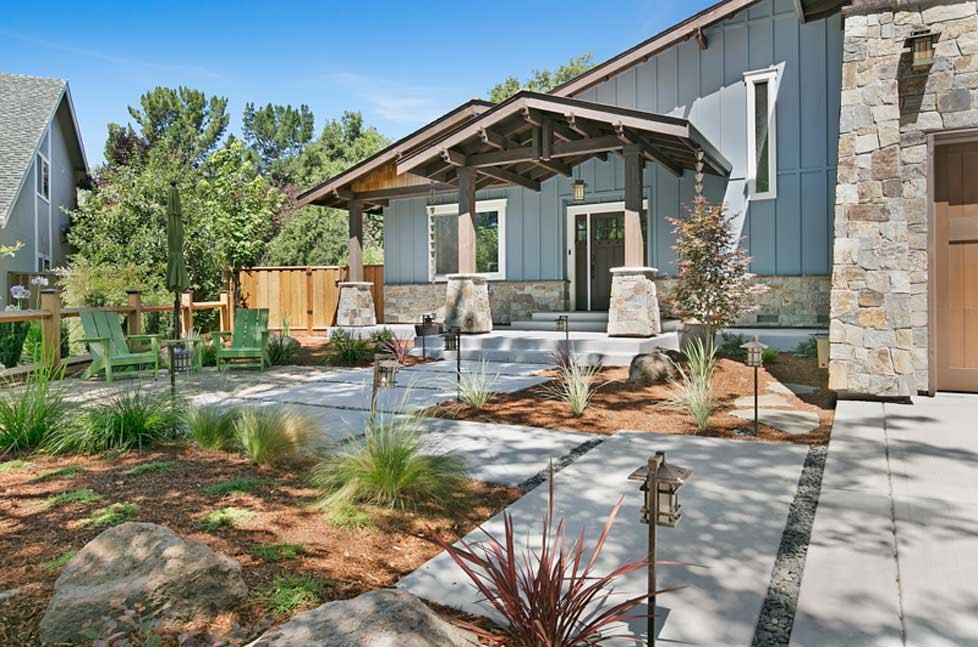 Spring-cleaning is appropriate for your home's interior, but don't neglect the exterior either. View your home's exterior with a critical eye. Repair or refresh shutters and trim, including fascia, eaves, and fencing or railings with new stain or paint. Power wash siding and driveways. Boost curb appeal by updating not only the approach to your home but the entry itself. Consider updating your front door with a new style or color. Add drama with sidelights or a decorative transom. Replace a worn entry lockset with a modern combination lock. Install unique house numbers and a new mailbox.
Repair damaged gutters and downspouts and any sidewalk cracks, both for aesthetic value and safety. "Plant" some solar pathway lights leading to your front door. Replace old garage doors with stylish new ones to complement your home's architecture and hang motion-activated light fixtures.
Refresh Your Powder Room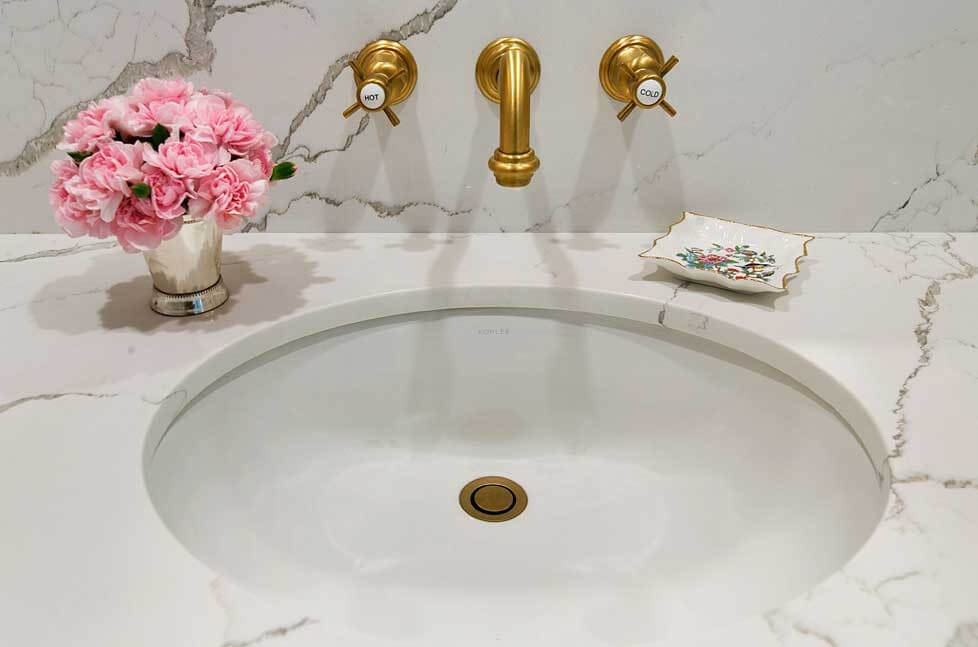 Go ahead and paint a small space a dark or dramatic color — just be sure to add sparkle with mirrors and lighting that are up to the task. Consider designing a vanity for a dedicated powder room out of an antique chest or an artistic pedestal, depending on your style. Or install a wall-mounted faucet over a contemporary clear glass vessel, a copper basin, or an artistic sink carved from a piece of stone.
Powder rooms typically are small — they don't require loads of storage, and they exist for convenience, so be as daring as you wish! Be bold with tile or add distinctive art. Hang a romantic chandelier, adopt a retro look, opt for a clean-lined Euro design; the possibilities are endless. The style of your powder room doesn't necessarily have to match the style of other rooms.
Rev-Up Your Kitchen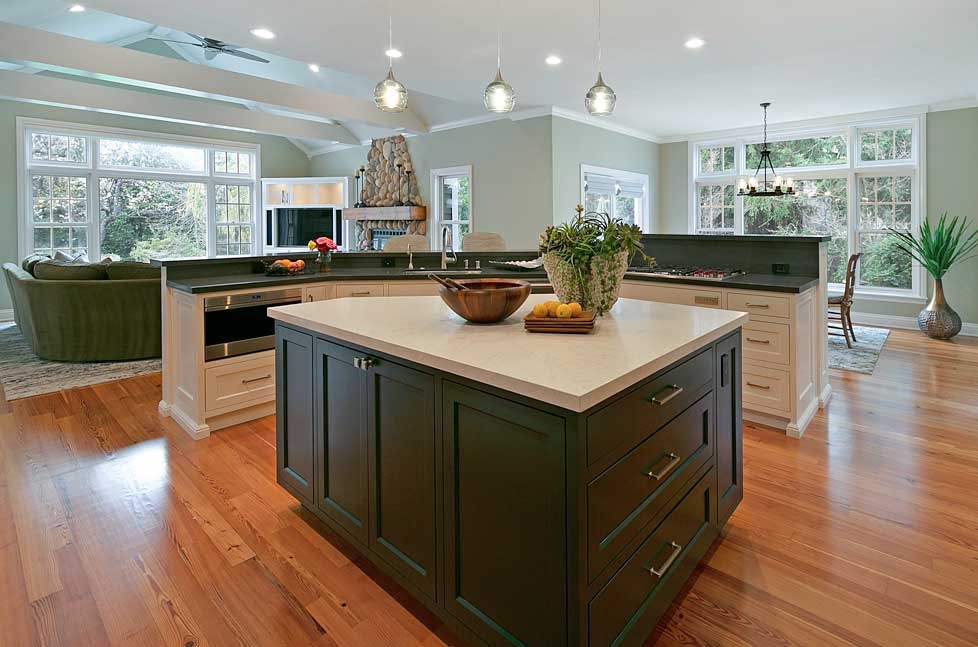 Sometimes all it takes to breathe new life into a kitchen is a fresh coat of paint on the walls, more effective lighting, or perhaps a new countertop and backsplash. Replace cabinet pulls and drawer handles for a fresh new look. Suppose your appliances have served you well for a decade or more. In that case, you might also boost your kitchen's performance and good looks with energy-efficient new models that are also easier to operate. A well-planned cosmetic facelift can often be as effective as a more extensive remodel. Creativity counts when it comes to sprucing up the heart of the home!
If your kitchen fails to meet your standards in terms of function and beauty, you may want to consider a more extensive renovation. The best kitchens are not only attractive, but functional. They are designed with ample storage, workspaces, energy-efficient appliances, labor-saving features, eco-friendly materials, and a creative, individualized style. You have the option of demoing the existing space to begin with a clean slate or renovate your kitchen to reflect your changing lifestyle. A professional design team will be your best resource for design ideas and options that would work best in your existing space.
Revive Your Back Porch and Tie-In an Outdoor Living Space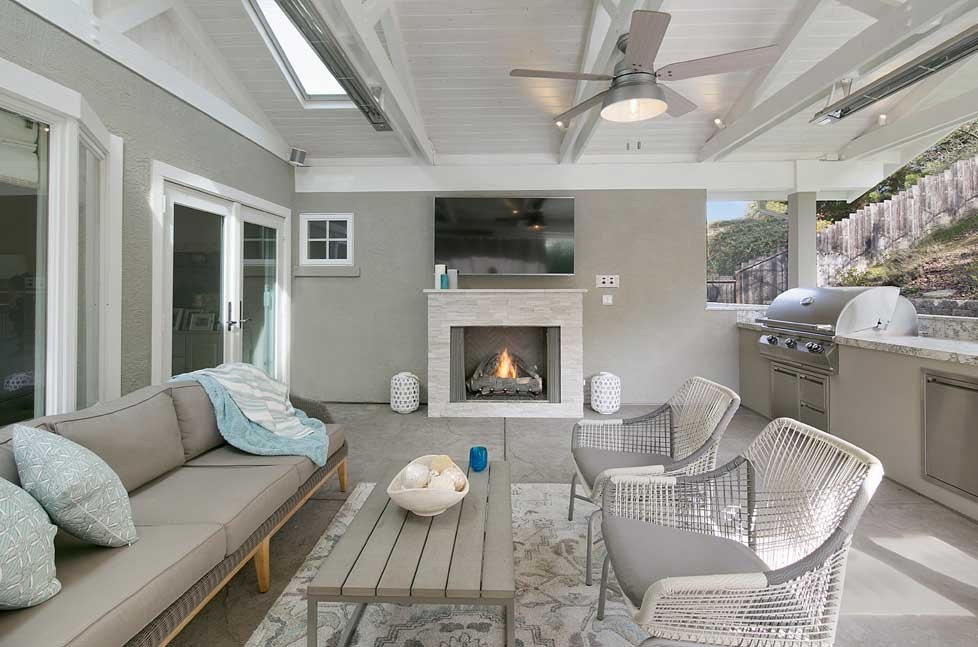 In the past year, many homeowners have discovered that backyard living could be every bit as enjoyable as getting out. Upon reflection, taking a closer look at things we had previously overlooked — things like the comfort and renewal that our homes provide. Blurring the lines between indoor and outdoor living space is yours for the taking to take advantage of nature's beauty.
The possibilities are almost limitless. Add an outdoor kitchen, a fireplace or fire pit, a pond, a waterfall, or even a dry riverbed that meanders across the lawn. Add a ramada, a pergola, a pavilion, or a gazebo. Create low walls to delineate an outdoor room and serve as guest seating. Build a sports court, a putting green, a croquet court, a life-size chessboard, or a bocce ball court for friendly weekend games.
If you already have an existing pavilion or gazebo, pay attention to the finishing touches. Create an outdoor living space by adding ceiling fans, a patio misting system and outdoor speakers. Consider adding artistic wall sconces for your new space that will be used all throughout the seasons. Paint a rug design on a patio slab for a whimsical touch, or pave your patio with brick, flagstone, or outdoor tile. Add a porch swing or glider to your patio. Install whimsical garden art or a trellis archway leading to a private garden bench. Create pleasant pathways through the yard and add pots of colorful flowers and aromatic herbs. Make your backyard your private oasis.
Plan a Room Addition or Accessory Dwelling Unit (ADU)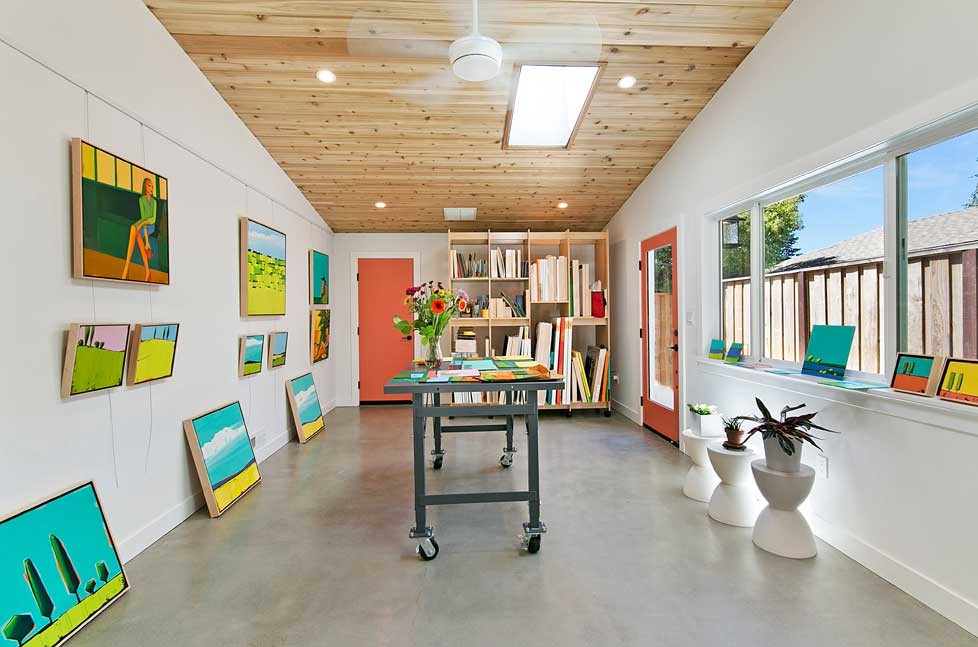 Increase available square footage and improve your home's livability by enclosing an existing patio, bumping out a portion of the exterior wall to increase the size of your kitchen, expand the primary suite, or create a home office. Building an Accessory Dwelling Unit (ADU) is also something to consider.
ADU's have evolved from guest quarters or mother-in-law spaces to become so much more. Today they can be used for an office space, a pool house, a home for adult children or live-in caregivers. ADU's have all the comforts of a home, but on a smaller scale.
Depending on your personal needs, local codes, and zoning restrictions, an ADU can be as simple or as luxurious as you wish, with all the conveniences and appeal of your existing home.
Are You Ready to Spruce Up for Spring?
If you're a homeowner in the Tri-Valley or Lamorinda area, and you have a bit of "spring fever," why not get moving on a home remodeling project?
Sign up for our bi-monthly newsletter that's chock-full of inspirational ideas. Or join us and enroll in one of our informative webinars to jump-start your creative ideas. For inspiration, check out our portfolio of designs – let us help you bring your vision to life.
With six decades of experience, Gayler Design Build is available to guide you every step of the way. Whether it's a home addition, an outdoor living space, or an upgraded powder room, our team stands at the ready with ideas and expertise to make your dreams a reality.
We invite you to call 925-820-0185 if you have questions or contact us to schedule a free consultation.