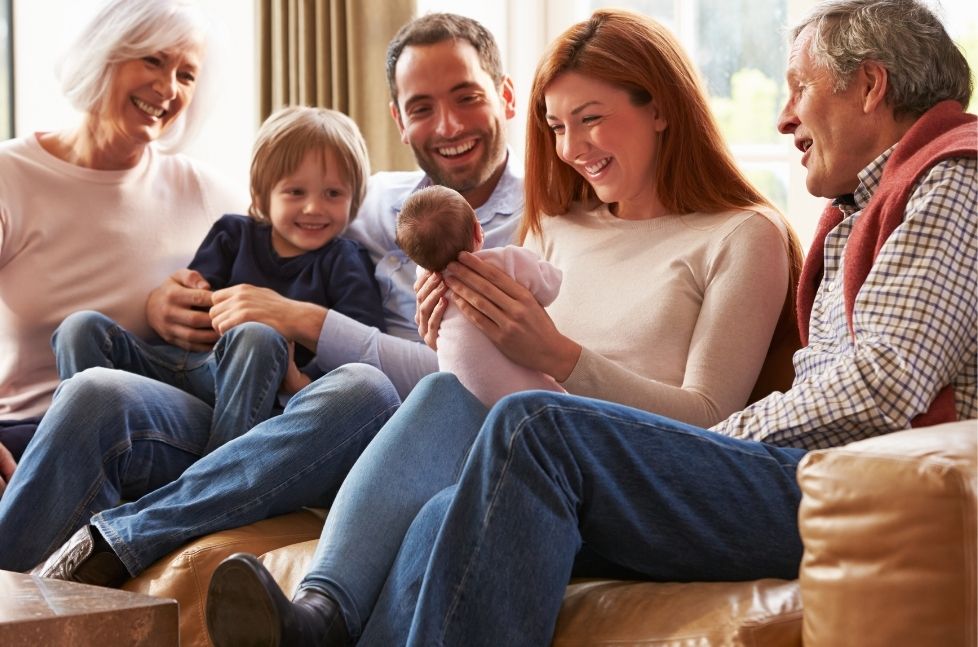 There was a time when multigenerational living was the norm. However, in the United States, the trend for the past few decades has been in the opposite direction. Today there are signs that a new dynamic is in play. The reality is that more and more families are gravitating towards sharing a home, either with adult children who sometimes have young children of their own or with aging parents or in-laws. The "Sandwich Generation" is one term commonly used to describe this phenomenon. There are many variations, but such living arrangements describe a situation that includes two or three (or sometimes more) generations living under the same roof.
Since 2006, when economic factors played into lifestyle decisions, the number of Sandwich Generation lifestyles has been steadily on the rise. An increasingly large segment of the population views inherent advantages in multigenerational households.
Making a home comfortable for different generations is not always easy. It's essential to have gathering spaces where everyone can be together. Still, it's also important that each person has their own personal space. If you're considering a home renovation, now might be the time to incorporate features into your home that make life easier and safer for you and your family. Explore these options for creating harmony in your multigenerational household.
Embrace Universal Design Elements
The idea of universal design took hold in the late 1990s to ensure that homes and home fixtures — from the floor plan to lighting, door handles, and cabinet pulls are as "friendly" as possible for the greatest number of users. Its fundamental principles are simplicity, flexibility, and efficiency. Universal design facilitates aging-in-place, a primary goal of many homeowners today. Typically, older adults – particularly baby boomers – are healthier and more active than they were a generation ago. Many continue to work full or part-time, well past "normal" retirement age, while others nearing retirement age don't necessarily want to cut ties with their communities or give up the lifestyles they currently enjoy.
Universal design translates to minimizing level changes throughout the home as well as stairs to maximize safety and mobility. Universal design principles also incorporate sensible placement of electrical plugs and switches. Door openings and hallways should be wide enough to accommodate wheelchairs or walkers. Universal design also embraces open floor plans, easy-to-operate levers rather than round knobs, and such amenities as keyless door locks and motion-activated lighting. The same features are child-friendly as well, perfect for a multigenerational home.
Being mindful of universal design does not characterize a home as "different" in any way. In truth, it simply makes a home more suitable for all age groups. In today's technology-rich world, the ability to make a home as safe and ideal for an aging adult as it is for a toddler is not a luxury but a wise decision.
Build In Flex Spaces
Just as people evolve, homes can too. Creative space planning means that today's exercise room might become tomorrow's home office, an unfinished basement can morph into a game room, media center, or teenage hangout, or a partially-finished attic can become a quiet reading room, a bunkhouse for grandchildren, or a "student apartment."
When planning a remodel, it is wise to forego strict room labels and think beyond current needs. Rough-in plumbing for a future bathroom or wet bar, or think about adding an outside door to accommodate future uses. Be aware of local code requirements that pertain to ingress and egress and to window sizing requirements in rooms that might be used as bedrooms.
If part of your home has high ceilings, don't forget the creative possibilities of a partial loft or elevated "balcony" play space. Likewise, a partially-finished attic can be a great entertainment center for children and teens. A spare closet has potential as a mini-office or homework center or a walk-in pantry. A sliver of space near the entry could see new life as a guest-worthy half bath.
Don't Shy Away from an Addition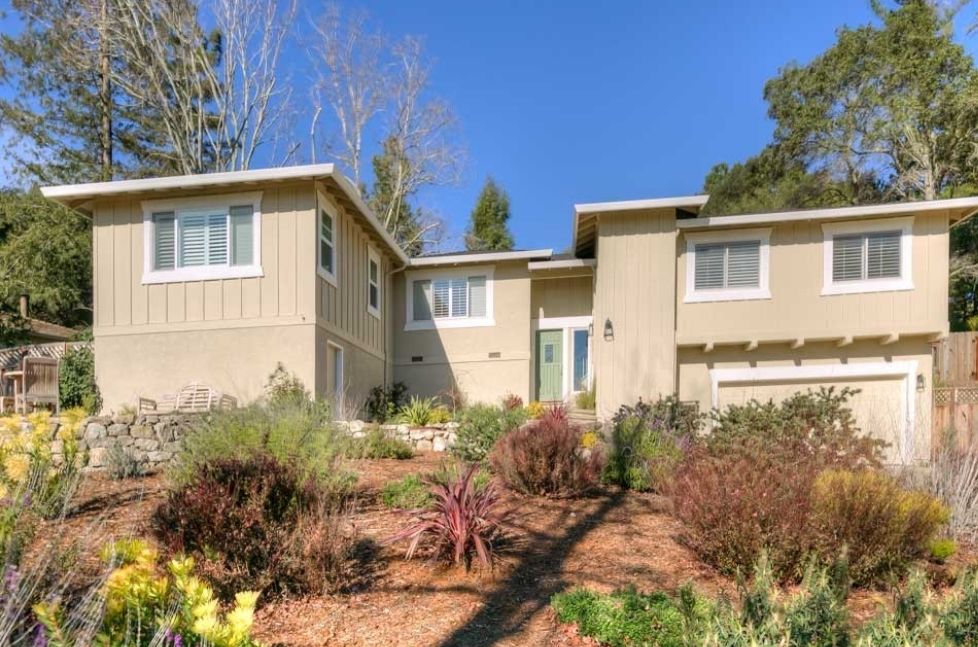 Home renovations come in all sizes and shapes. Remodeling doesn't have to fit an existing footprint. Still, any addition should be compatible with your neighborhood and your home's unique style. If you're short on space, work with a qualified design-build firm to determine how best to add space to your existing floor plan. Enclose a patio, convert a current garage, expand into the attic, add a second story over your existing garage or connect a new structure with a breezeway. You can also literally raise the roof on your home and almost double the square footage if that's your vision.
You will be limited only by your imagination and local building codes. Consider an economical "bump-out" if you're short on family bathroom space or crave a private master retreat. Gain extra kitchen space by extending one wall and opening up the interior floor plan. Create a combination mudroom/laundry/utility room between your existing garage and the home's interior by extending one wall of your current garage.
Consider an ADU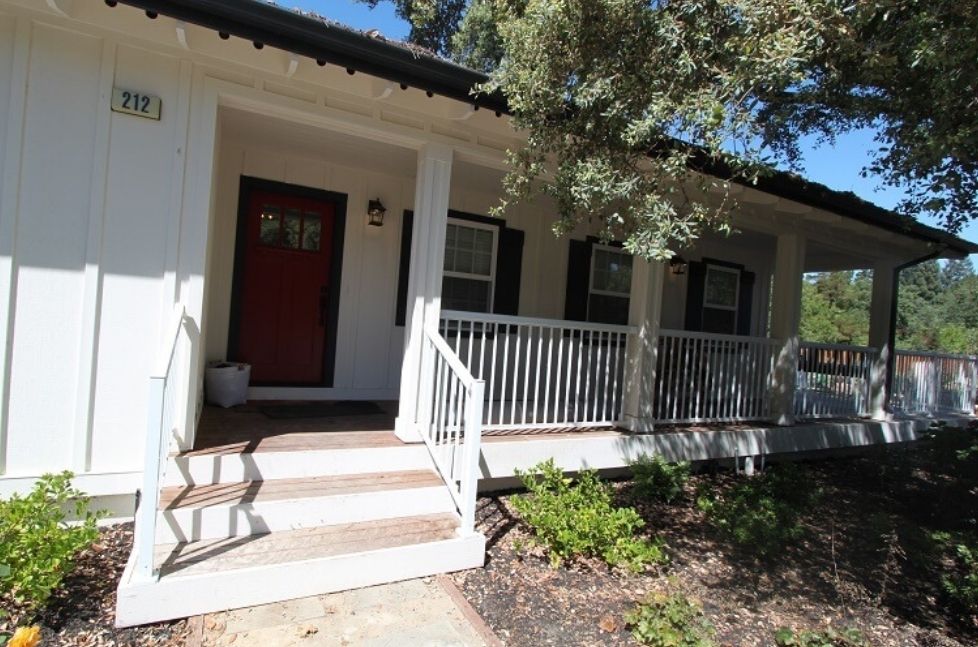 The possibilities inherent in an accessory dwelling unit (ADU) are almost endless. Popularized as "in-law suites" several years ago, these living spaces were touted as a modern solution to provide for the needs of aging family members. Today, they are much more flexible. An ADU might be occupied by seniors, by a young couple, or by a full-time caregiver.
An ADU can be every bit as upscale and comfortable as your main home if allowed by zoning. Often situated only a few steps away, this additional dwelling space can also be attached, semi-detached, built above a garage, or located in a walk-out basement. An ADU is often thought of as any space, even an attic or space above a garage, with its own entry, sleeping area, a private bath, and a simple kitchenette. If space and budget allow, it might be a fully-equipped cottage, with living and dining space, a full kitchen and large bath, and one or more bedrooms. A luxury ADU could have a garage, patio, and outdoor space as well.
Privacy is a primary advantage of an ADU. Still, some homeowners view such a dwelling unit as a prospective rental property, depending on local zoning.
Options to Explore
With six decades of experience remodeling homes in Lamorinda, the Tri-Valley, and surrounding areas, Gayler Design Build has built its reputation on a keen sense of finding out what our clients want and giving it to them. Gayler has the remodeling expertise area residents count on, whether it involves a bathroom remodel, a kitchen update, or a whole-house renovation. If it's time to consider making room for another generation in your home, feel free to contact us for information and advice. Our design staff can guide you through assessing your needs and explore remodeling possibilities. The Gayler Design Build team welcomes the opportunity to transform your dream multigenerational home into your family's reality.
There is no doubt that growing up and growing older in the modern world can be problematic at times. If you have concerns about aging parents or older relatives, or if you're looking at future living options for yourself, know that there are great companies that can help you with your planning. If you're a member of the "sandwich generation," you might want to contact an agency like Exceptional Senior Placement that specializes in senior care and lifestyle options.
Feel free to call us at (925) 820-0185 with all your remodeling questions. To learn more about Gayler Design Build and about what we can do for you, sign up to receive our bi-monthly newsletter or, sign up for one of our educational webinars.