Newly remodeled homes in Danville, Alamo, Diablo, San Ramon, Pleasanton, Lamorinda and Livermore are being designed with stylish, sustainable, and functional lifestyle options that make living more enjoyable—designs that provide a wealth of health for their inhabitants. Features that encourage mental, physical, and emotional stability and offer lasting compatibility for residents' changing needs are the newest trends in residential design.
It's an exciting time for designers, architects, and builders. Medical authorities, psychologists, and social scientists weigh in on the benefits of innovative homes that offer immense potential to increase lifestyle enjoyment and promote lifelong wellness.
Healthy homes have received growing attention over the past couple of decades. If ever the time was right for a lifestyle change, now is the time. Dwell Magazine notes that the best of today's thoughtful designs showcase how colors, textures, and shapes can coalesce to establish our homes as the sanctuaries from the outside world that they were meant to be. Connecting with nature, aging-in-place, accessibility, appropriate work-from-home spaces — today's homes must invariably cater to a wide variety of needs. Also, air quality, environmental awareness, and natural materials are now at the forefront of wellness design.
COVID-19 stay-at-home orders emphasized the importance of soothing, comfortable home spaces that are adaptable to changing needs and situations. But the pandemic also gave validity to serious consideration of health precautions that can be incorporated into everyday routines. Things like disposable paper cup dispensers near the kitchen sink, a convenient hand sink in a mudroom, or even a pull-out step stool to make handwashing easier in a child's bathroom are now not out of the ordinary.
It is well-documented that organic, natural materials and soothing color schemes can help establish the home as a refuge from society's demands and work pressures. But wellness design also addresses sustainability, ecosystems, climate control, and resource and energy management. The pervasive new direction is the development of living spaces that are comfortable and in balance with nature, rather than ignoring the natural world.
How might you adapt your current surroundings to accommodate some of these principles?
Love Your Kitchen!
The kitchen has traditionally been considered the heart of the home for good reason. Today's kitchens are often multi-function spaces that accommodate more than one cook and invite social interaction. They are frequently open to a family room or dining space and require shared responsibilities for food preparation, serving, and cleanup activities. Kitchens are larger and more attractive than they used to be. They are also much more user-friendly, with natural materials, improved lighting, abundant counter space, significant storage, and time-saving, programmable smart appliances.
Large windows create optimal lighting, while bar-height seating and breakfast nooks are favorite features. Access to a patio or deck is another common request. Note: Indoor or outdoor gardens or hydroponic growing stations can encourage healthy eating and become a communal family activity that promotes togetherness. Multiple workstations with varying heights are another functional idea to incorporate into your kitchen remodeling plans.
Design a Multi-Purpose Bath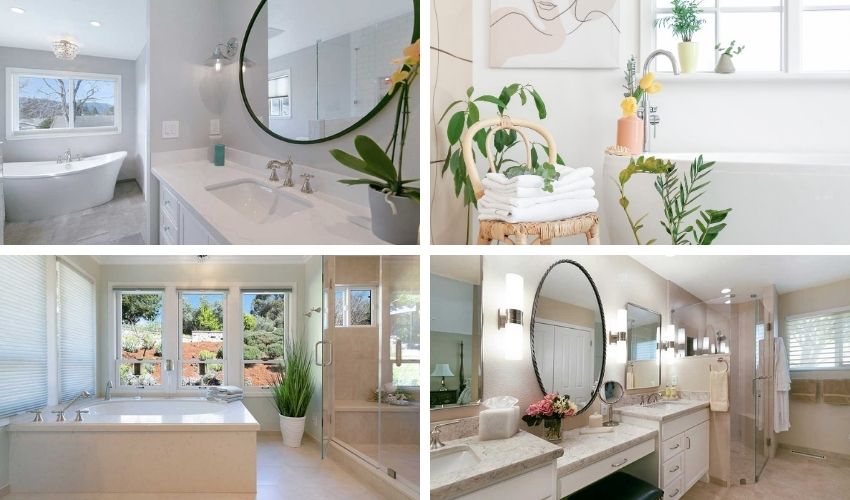 Spa bathrooms are popular in primary suites, with separate soaking tubs and large, walk-in showers. Curbless showers, with the addition of strategically-placed grab bars, make showering easier for everyone. Temperature-regulated shower heads prevent scalding and can be set to personal preferences. Comfort-height toilets are a boon for anyone with mobility issues, and self-closing toilet seat covers and bidets are making their way into Northern California homes.
Also worth considering if you're planning a bathroom remodel would be dual vanities and compartmented baths with "wet zones" even in secondary bathrooms. Lever faucet handles instead of knobs are easier for children and seniors, and motion-activated overhead lighting adds convenience. Lighting over a vanity or grooming area should include dimmer switches, so you can easily change the mood from grooming efficiency in the morning to relaxation time in the evening.
The addition of hanging plants, which thrive in the warm, humid atmosphere of a bathroom, or a green wall in a master retreat, improves air quality and encourages relaxation.
Indoor/Outdoor Spaces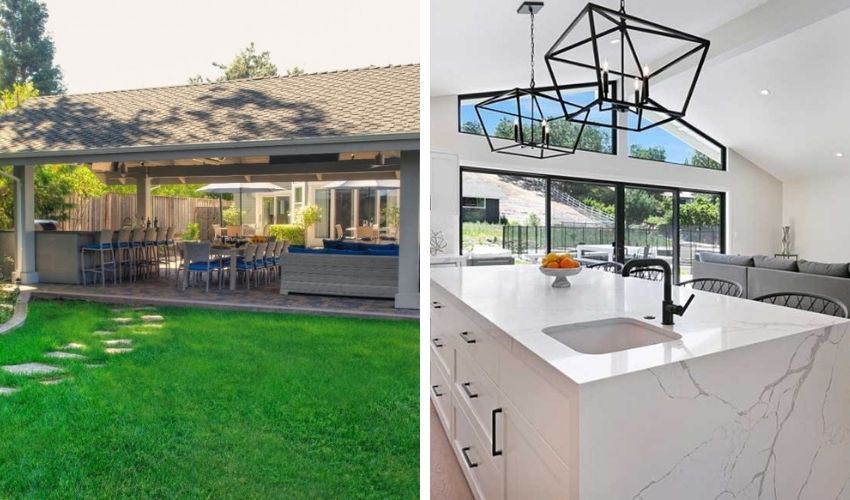 Outdoor "rooms" can be as simple or well-appointed as any indoor living room. Still, the fresh air and change of pace are essential for mental health and relaxation as a walk in the woods. If your home doesn't currently have an inviting all-weather patio, think about adding one.
Another idea is to install French, accordion or sliding glass doors that can blur the distinction between indoor space and outdoor rooms. But even the addition of a standard size door with a glass panel will boost your outdoor enjoyment while expanding the perception of usable space.
Build an Accessory Dwelling Unit (ADU)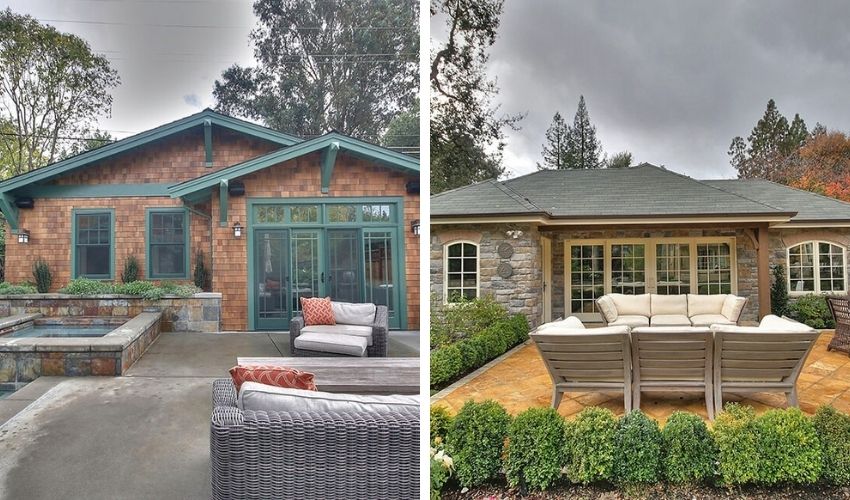 Sometimes known as mother-in-law suites or granny pods, detached accessory dwelling units (ADUs) are all the rage with increased favorable ADU legislation. The trend is toward separate dwelling spaces with bathrooms, living rooms, and mini-kitchens. Still, yours might fill a more specialized need — a starter home for your adult children, safe and accessible housing for aging parents, or frequent guest housing.
If you're considering a detached dwelling for personal use, you might be considering the idea of building a much needed greenhouse or potting shed, a music studio, workshop for an entrepreneurial venture, summer reading room, or an exercise center/meditation space. You're only limited by your imagination and by local building requirements. You might also want to consider remodeling unused space in an attic or above an attached or detached garage.
Home Offices—the New Future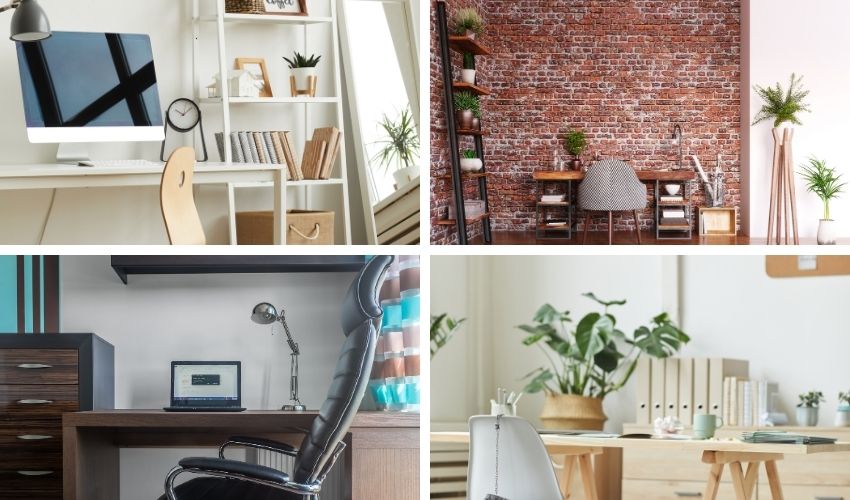 Working from home may become the new normal for large numbers of Americans. If you need dedicated space for a home office and can't add it, consider reworking space you already have. Design solutions include adding a partial wall, designing retractable partitions, carving a corner out of the garage, enclosing an existing patio, or adapting the space under a stairwell.
Wellness design features to consider in your home office include ergonomically-designed seating, custom cabinets, shelving, and drawers to keep you well organized but also hide the mess and proper lighting. Don't forget to personalize the space to your tastes with things like your favorite artwork, a coffee station, or a designated sleeping spot for your pet.
Focus on Fitness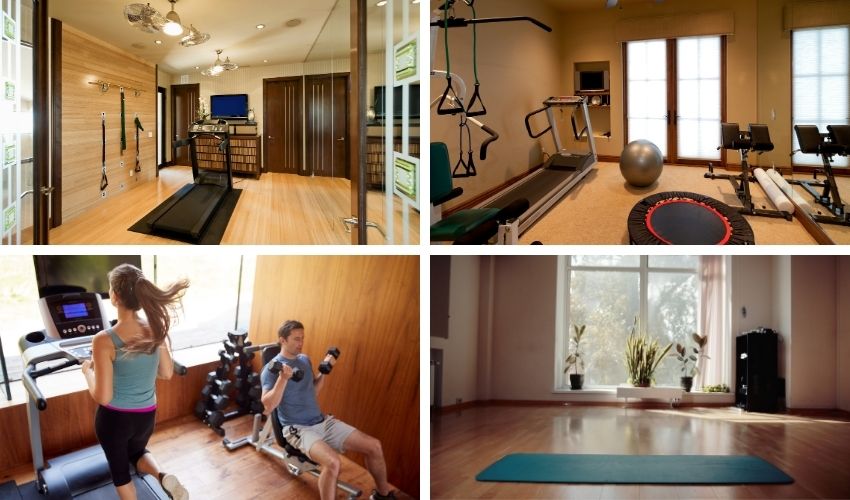 Exercising is essential for millions of Americans. Whether you or your children are into ballet or Tai Chi, yoga, pilates, weight training, Zumba, or ballroom dancing, workout space at home is becoming a top priority. As you plan your home remodel, consider the benefits of having workout facilities at home rather than investing in a gym membership. The goal, of course, is to become a healthier you, to teach your children the benefits of physical activity and mental concentration, and to remain active and fit as you grow older. Home gyms are one way to focus on all those priorities.
Consider Wellness Features Throughout Your Home
Windows, skylights, proper lighting, soothing colors, inspiring artwork, and natural materials with various textures are the hallmarks of healthy homes today. In addition, modern home systems, including security, efficient heating/cooling systems, proper insulation, thermo-pane, low-E windows, natural airflow, and mechanical filters that reduce contaminants, are essential to preserving and maintaining interior air quality, ensure comfort and maximize the health quotient of your home.
If you're planning a home renovation, investigate updating existing systems at the same time to make your house the healthy home it can become.
Do Your Research, Gather Ideas
No homeowner wants to spend hours tending to chores and maintenance needs. When planning a remodel or contemplating an addition, there are myriad choices to make, both practical and aesthetic. As you begin to make plans, keep a notebook and collect ideas from various sources like Houzz and Pinterest. When you're ready, hire a professional who can help you effectively incorporate wellness design into your home remodeling project.
Hire a Professional with Expertise in Wellness Design
Gayler Design Build's expertise in wellness design is a skill we bring to every project. As a highly-rated design-build firm serving the Tri-Valley and Lamorinda regions for six decades, you can be confident that our team will prioritize your wishes and help you achieve your renovation goals.
When you're ready to start planning a healthier life at home, call 925-820-0185 for answers to your questions, or contact us to schedule a consultation.
Still researching? Browse our portfolio for the latest design ideas, or sign up for one of our informative and inspirational webinars.