Gayler Design Build Featured in Kitchen & Bath Design News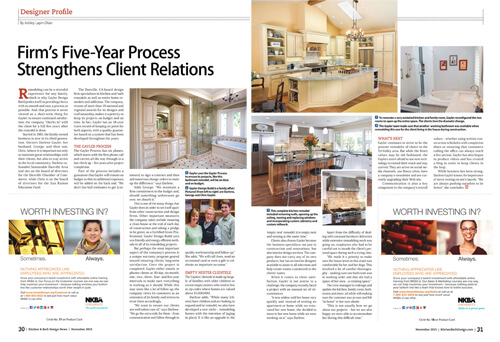 Remodeling can be a stressful experience for any family, which is why Gayler Design Build prides itself on providing clients with as smooth and easy a process as possible. And, that process is never viewed as a short-term thing for Gayler; to ensure continued satisfaction, the company "checks in" with the client for a full five years after the remodel is done.
Gayler's six-phase design/build process ensures every project will be delivered on time and on budget.