In many parts of the country, outdoor rooms are nearly as important as indoor spaces, but not all backyards live up to their true potential. Achieving an outdoor living area that is truly inviting and comfortable requires careful planning. It involves more than simply buying suitable all-weather furniture for the patio.
Even though pools, covered patios, and sports courts have long been popular backyard features, many homeowners today choose to design and build outdoor "rooms" with specific purposes. Whether available space in a back or side yard is expansive or tiny, covered and uncovered, outdoor rooms can boast all the best features of their interior counterparts, including climate control, style, and comfort.
If you have resolved that 2020 is the right time to expand your home into the great outdoors, we have the expertise and ideas to help you. Consider some of the following options. They are not only trending but will provide enhanced livability as well as add value to your home.
Outdoor Kitchens and/or Bars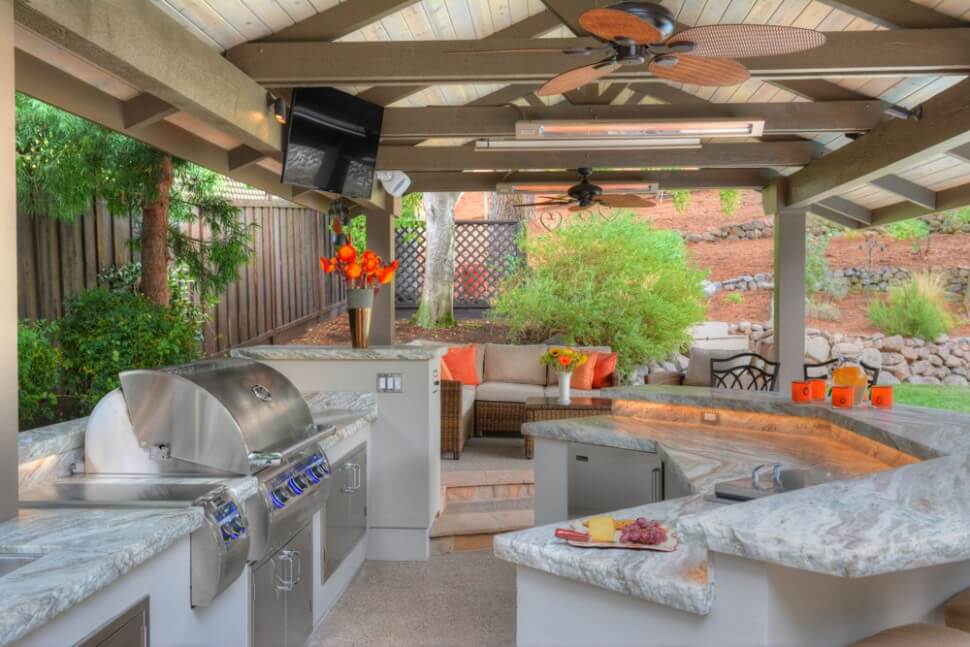 Even though backyard barbecues are a staple all across America, outdoor entertainment areas today increasingly resemble upscale indoor kitchens, with serving counters and sit-down dining space. Both portable and built-in gas barbecues are available with side burners and other options that make grilling an art form. A trendy outdoor kitchen, however, will take convenience a step further, with all the benefits of food prep and clean-up areas, including grills, griddles, rotisseries, pizza ovens, and other specialty appliances. Some feature refrigerators, beer taps and wine chillers, specialty beverage dispensers, trash compactors, and other amenities to make outdoor cooking a true culinary experience.
Custom Fireplaces or Firepits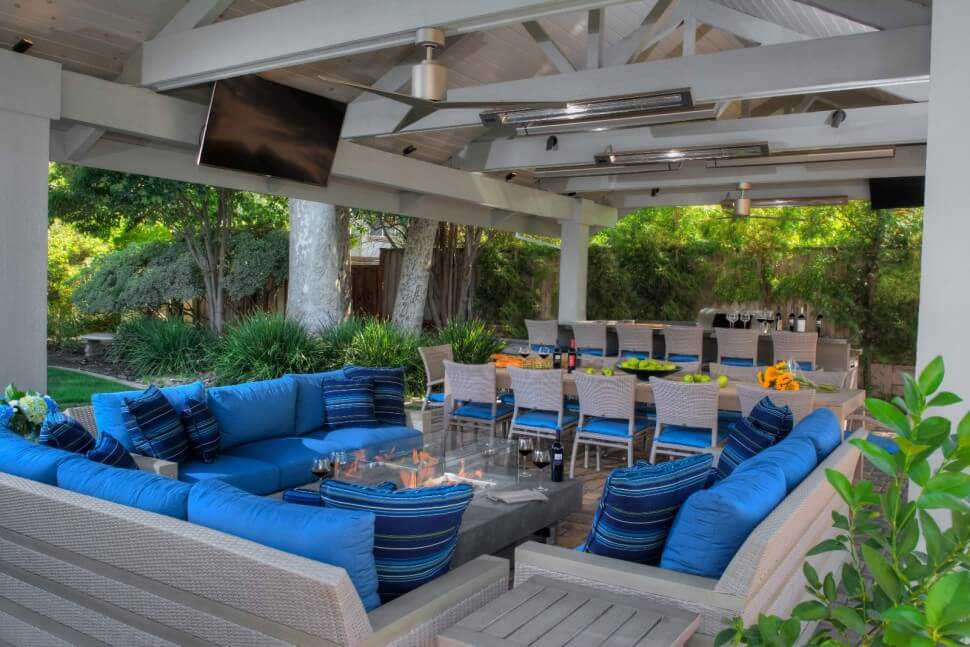 Chilly evenings are not uncommon in our part of California, even during the summer, and there is nothing more inviting than sharing good times around a glowing fire. Outdoor fireplaces may align with a home's exterior walls or be the focal point of a separate pavilion. Gas fireplaces provide all the ambiance with little of the associated risk or environmental concern of wood-burning fireplaces and firepits.
The Importance of Lighting
Lighting is as important for a comfortable outdoor living area as it is indoors. Natural light may be abundant during the daytime, but even then task lighting is important for an outdoor kitchen or for space shielded with a roof. There are many ways to provide mood lighting for a covered patio or to add a dramatic touch to the landscape. In addition to lighting required at doorways, consider safety lighting along outdoor walks, anywhere there are steps or level changes, and at various points along the perimeter of the yard. Modern wall sconces or fence lanterns are appropriate, as are uplights that showcase specimen trees and planting areas. Solar pathway lights are ideal.
Creative Landscaping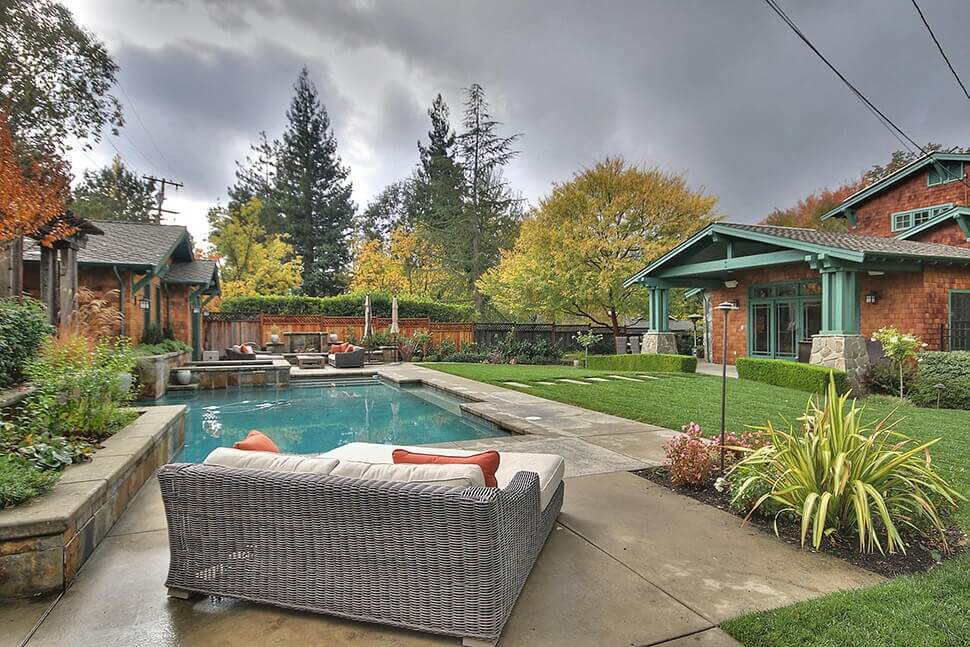 In addition to planting beds and trees, investigate options for paved or graveled pathways. Remember that they really don't have to lead to a specific location, but can simply point the way through the garden. Install a meandering dry river bed, a gurgling fountain or waterfall, a small rose garden, statuary or a sundial, a whimsical tea pavilion or gazebo, a garden swing, potting shed or children's playhouse. Use flea market finds as garden art, or paint a fence mural. Have fun decorating your newly-defined outdoor rooms. Low planter walls are a great way to tie seating and landscaping together.
High Tech Moves Outside
While outdoor speakers have long been available, newer options include televisions that can be viewed even in bright daylight, smart-phone apps that control your lighting and sound systems, automatic misters and radiant heating strips to keep you comfortable in all weather conditions, and even mechanically operated screening or skylight covers. Voice-controlled options both inside and outdoors can help you move easily from one space to another.
Mix Up the Materials
The best modern looks combine natural materials — wood, stone, brick, and stucco — with sleek metallics. It's a modern, sometimes futuristic look that has timeless appeal and is highly adaptable to the outdoor environment. In the same vein, double-duty furniture and dual-purpose built-ins add to the function of outdoor spaces. Some options include lounge seating with integrated storage compartments designed for loose cushions, outdoor tables with integrated insulated drink storage, and low planter walls interspersed with ledge seating.
Find Your Distinct Style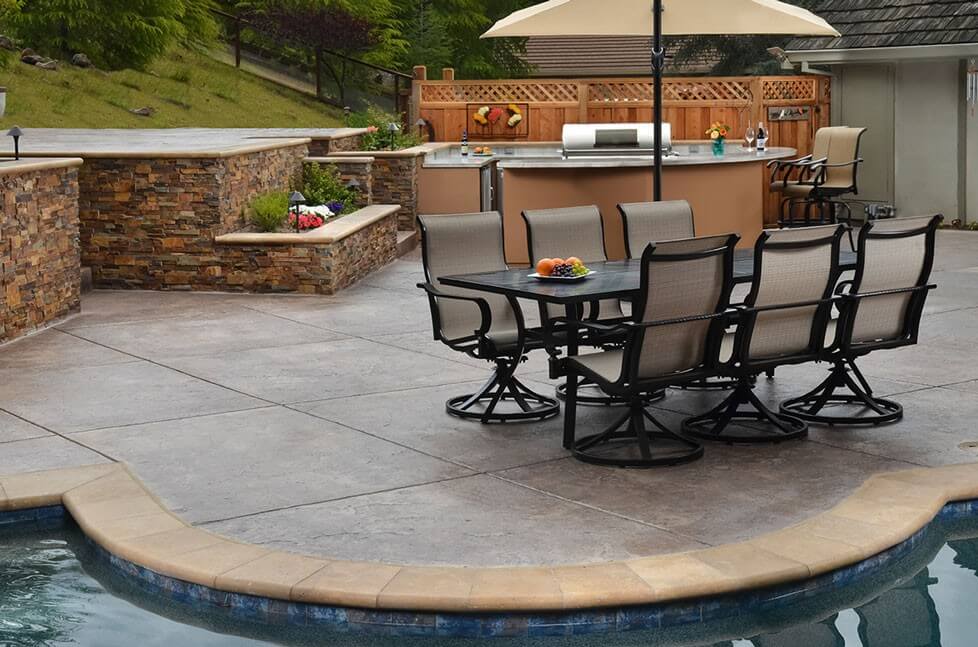 Although your outdoor space should reflect your individuality in the same way that indoor decor suits your lifestyle, trends for the great outdoors tend to point to simple, minimalist, even industrial design. Place the focus on unique materials that merge to create a stunning effect, resulting in space that can be as colorful or subdued as you wish. Keep in mind your goals for outdoor living space — from a private retreat to expansive space for entertaining a crowd. As always, beauty and function are opposite sides of the same coin.
Exterior Great Rooms
Whether your outdoor space is the covered patio adjacent to your home, part of a pool complex, or a sliver of space tucked into a remote corner of the yard, our professional staff will share 2020 outdoor design trends to help you craft a great exterior room that exceeds all expectations. Gayler Design Build has the benefit of 59 years of experience helping Tri-Valley area homeowners realize their dreams, both for comfortable interiors and distinctive outdoor spaces. Sign up for our bi-monthly newsletter to keep abreast of all that's new in the world of residential design and remodeling. And make sure to attend our next complimentary seminar on outdoor remodeling.
If you're ready to explore ideas for your outdoor living space, contact us now to schedule a design consultation.