Homeowners throughout Contra Costa County love great California weather and outdoor fun, while cherishing the creature comforts of indoor luxury and relaxation. Bringing these two wonderful experiences together through creative design and expert renovation work has transformed countless local area homes, and brought the best of both living spaces under one efficiently multifunctional, comfortably spacious, and always exciting Danville roof.
A blended indoor and outdoor living space is trending, but doing it right takes proven creativity, detailed planning, and top-of-the-line building. So, if you're thinking of remodeling your home to successfully bring the outside in and the inside out, you'll need a clear vision, optimal layout, smooth transitions and consistent flooring. You will also need to explore effective environmental controls, and a singular theme brought to life with well-chosen design elements and furnishings. Let's discuss how.
Best of Both Worlds Tip #1:
Create the Vision of an Ideal Blended Living Space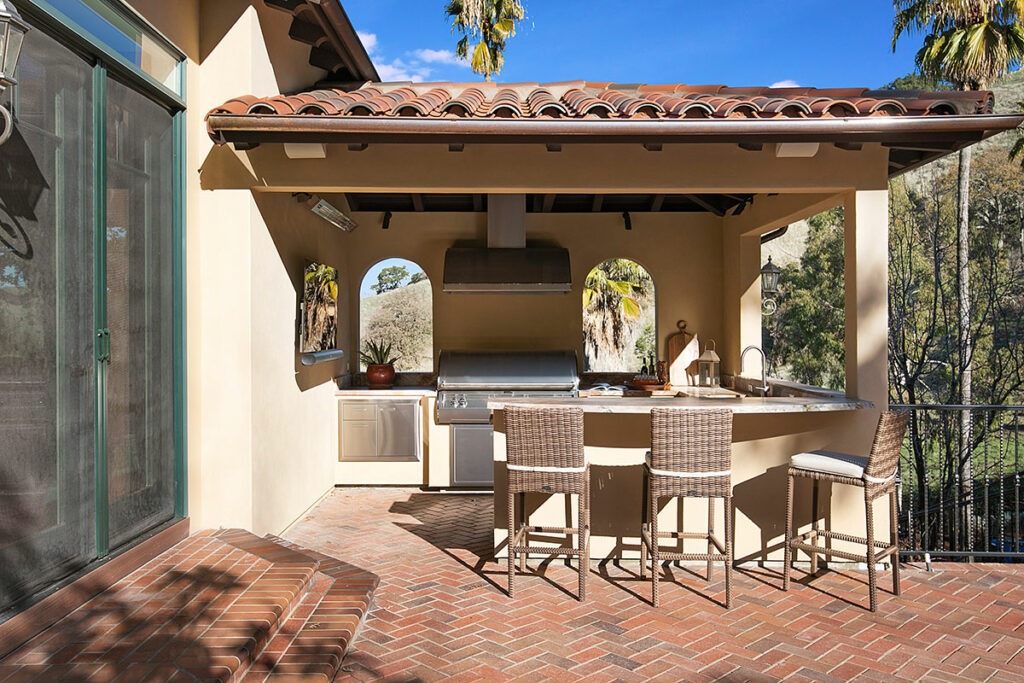 Every project should begin with a clear and compelling vision, in other words, begin with the end in mind. Since homeowners have as many reasons to do this kind of remodel as there are homeowners who do them, make sure you and your family's goals are front and center. Do you need more square footage for your existing kitchen, living, or entertainment room? Are you interested in boosting the "wow" factor and value of your home? Lift overall quality of life?
After you determine the "why" behind your indoor/outdoor blend, the next step is the "what": Partner with a trusted local remodeling company to help you design the new living space, and ensure the design and build process follows the best practices outlined here. For creative inspiration, search online for examples of similar projects that project the utility and beauty that you're seeking. Websites like Pinterest, Houzz, and others are full of great ideas. Start there.
BoBW Tip #2:
Ensure Your Blended Living Space Appears Seamless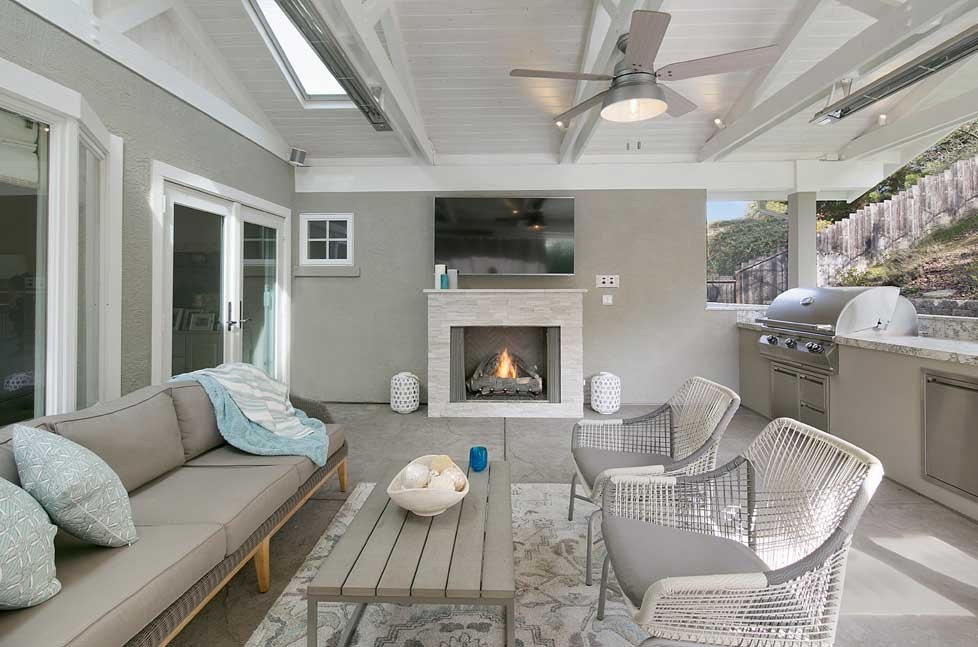 Many homeowners embrace a complicated project such as a blended indoor/outdoor renovation without thinking of the "big picture". In other words, the new outdoor space is treated like a traditional room addition, and not a truly blended and seamless holistic experience. The antidote to that is designing the new outdoor space to aesthetically match and logistically integrate with the indoor space that's being enhanced or extended. A proven remodeler can help you do that.
Best practices for such a seamless blend between indoor and outdoor design themes include choosing flooring, furnishings, lighting, and extras such as plants that match what's already inside. Louvered and extended roofs, pergolas, and sunshades help make the transition between indoor and outdoor experiences smooth, while sliding glass and French style doors ensure the walk-through transition from inside to outside is figuratively and literally transparent. 
BoBW Tip #3:
Ensure Your Blended Living Space Feels Seamless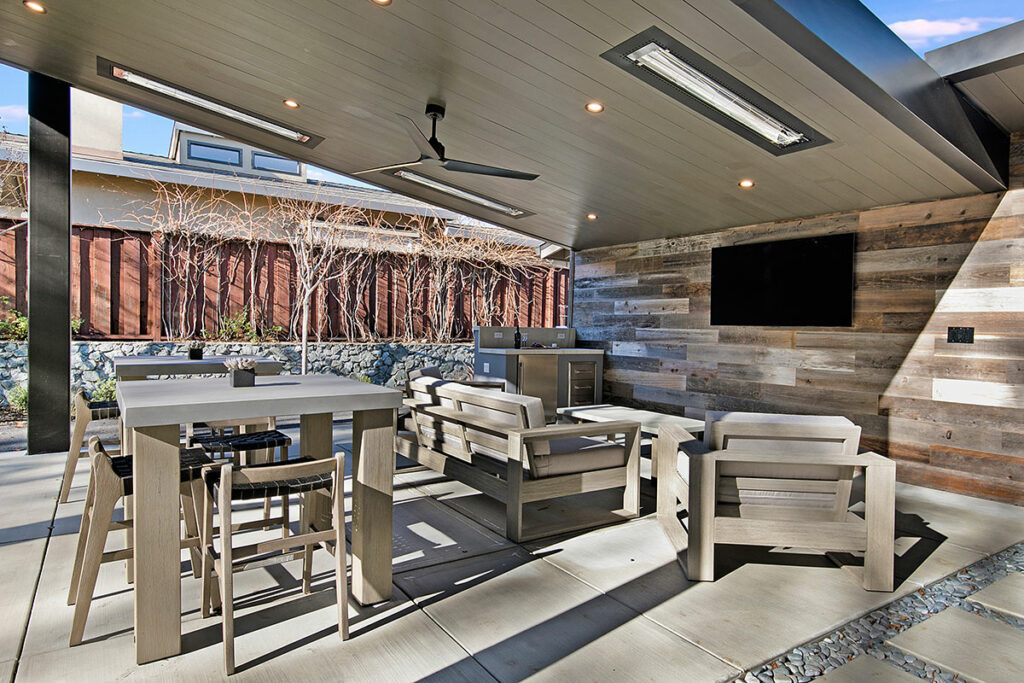 Function follows closely after form, especially when it comes to a blended indoor and outdoor space. All the suggestions just outlined above help ensure a smooth blend, but additional considerations are important in terms of everyday utility. For example, your choice of flooring should be similar but also completely level so nobody trips or falls, or senses any disconnect. Floor layouts should also be open and spacious to ensure smooth traffic flow and comfort.
Outdoor furnishings, appliances, and extras such as lighting should not only match their indoor counterparts, but appropriately extend their usefulness, too. If you're creating an external kitchen, say, then install a BBQ grill, oven, and other essential components that complement the cooking capabilities you already have inside. Outdoor living spaces are also great for expanding seating arrangements and other ways to accommodate groups much larger than your family.
BoBW Tip #4:
Ensure Your Blended Living Space is Weather-Proofed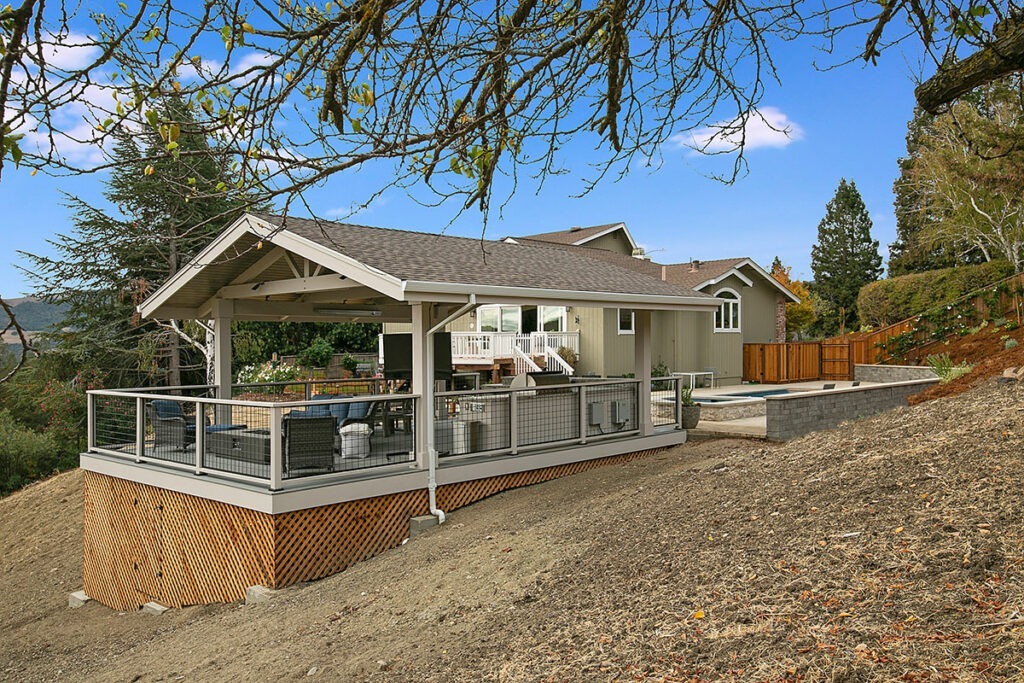 The Contra Costa County region is known for its temperate climate, but as we know conditions can sometimes get rather harsh throughout the year. Preparing for scalding hot summer days and relatively cold winter nights is mandatory for all outdoor spaces, especially when blended with indoor areas. Being able to handle these temperature and weather extremes becomes complicated, though, given all the other remodeling needs to ensure a blended look and feel.
The recommended materials, furnishings, appliances, and extras that appear and feel integrated for this kind of renovation should therefore also be chosen based on climate considerations. Glass and collapsible separating doors should be sufficiently insulated to maintain optimal temperatures inside and out, while ample covering and shading should shield the exterior areas from the sun, rain, and other elements. Heaters and ACs might also help. 
BoBW Tip #5:
Ensure Your Blended Living Space is Design-Built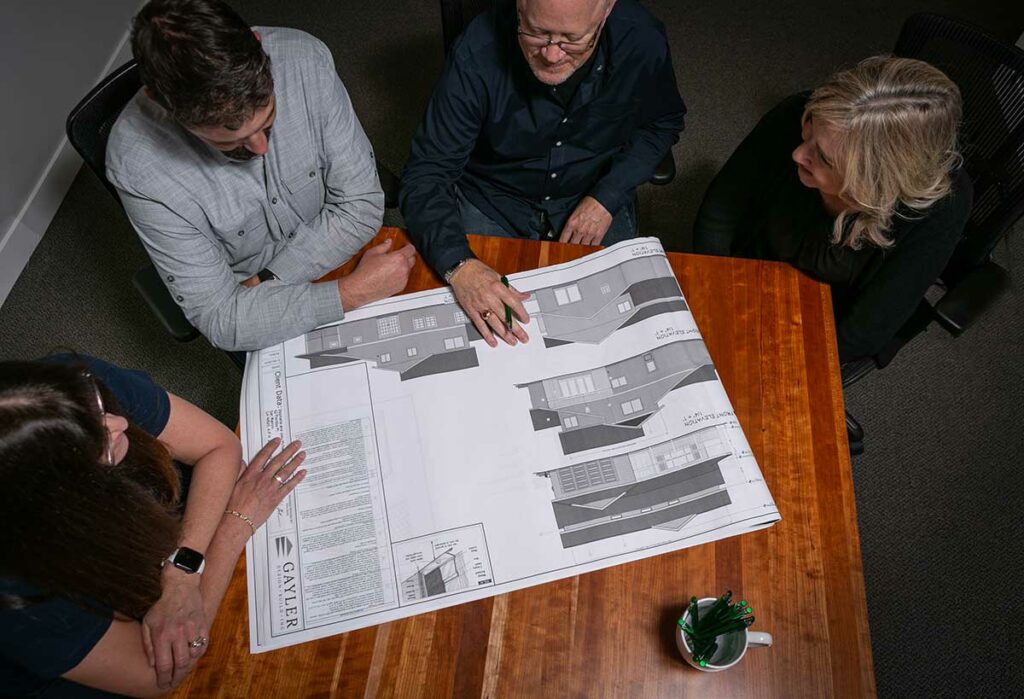 Given the complexities of all these variables for ensuring a smoothly blended indoor and outdoor home renovation project, choosing the right remodeling company is critical. For starters, they need to be well-rooted as a proven, trustworthy, and local expert, experienced and knowledgeable about all the in's and out's of the Danville area's permit requirements, materials suppliers, furniture and appliance sources, the works. Never settle, and do your homework.
Equally important is picking a firm with a winning track record in applying a "design-build" approach. Whereas many companies apply a more traditional "design-bid-build" method where an architect and other designers "hand off" the build portion of the project to a contractor, make sure all the experts partnering on your remodel communicate with each other and work together as seamlessly as you want your indoor and outdoor spaces to blend!
Bonus BoBW Tip: Ensure You Choose Gayler Design Build
Gayler Design Build is an unrivaled, award-winning design-build firm with 23 national and regional design awards. Founded in 1961 and located in Danville, CA, Gayler serves the Tri-Valley and Lamorinda areas. With an enviable 24-year track record, Gayler's design-build process, quality of craft, and dedication to excellence and communication keeps each remodeling project on track. You'll receive flawless design, a clear plan, and instant assurance.
Family-owned, their five-year written warranty means they stand behind their work and their word, and ensure fairness and efficiency every step of the way. Take a look at Gayler's design portfolio, sign up for a webinar, stay informed with their newsletter, and contact us with any questions at 925-820-0185. A blended indoor and outdoor remodel can be tough, and Gayler is here to make your whole remodeling experience smooth, efficient, and even enjoyable.