With the plethora of natural stone options on the market today, it can often be overwhelming to choose the best products for the various rooms in a home remodel. To help you navigate the process, we've outlined some of the most popular natural stone materials and their uses below:
MARBLE
Ideal for foyers, bathrooms, floors, and hearths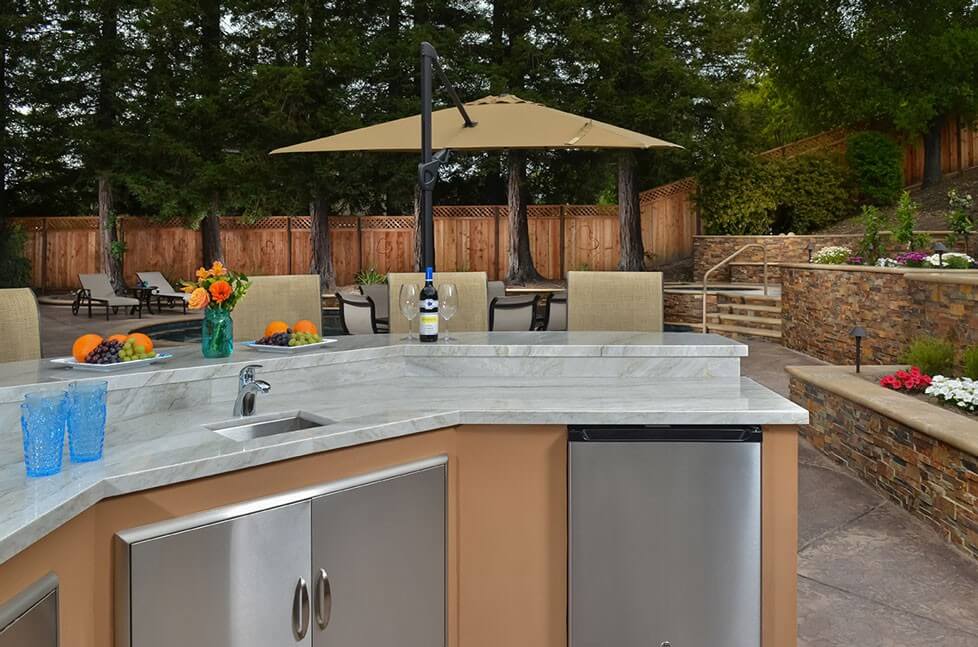 Marble is found in the mountainous regions of Canada, Italy, Germany, Spain, the U.S., and other countries worldwide. Because of its beauty and elegance, marble is a popular choice for countertops, floors, foyers, fireplace facings and hearths, walls, and windowsills.
Marble adds a sophisticated element to your home, and its wonderful appearance, superior engineering characteristics, and ease of maintenance make it a natural choice for floors, wall coverings, table tops, and bathroom walls, floors, vanity tops, tub decks, and showers.
Another option for marble-loving homeowners is using another natural stone – serpentine – for kitchen counters. Sometimes called the "green" marble, serpentine is not a true marble but offers a marble-like look. And, because it is magnesium-silicate based, it is not sensitive to citric acid and other kitchen spills.
GRANITE
An excellent choice for kitchen countertops, floors, and other heavily used surfaces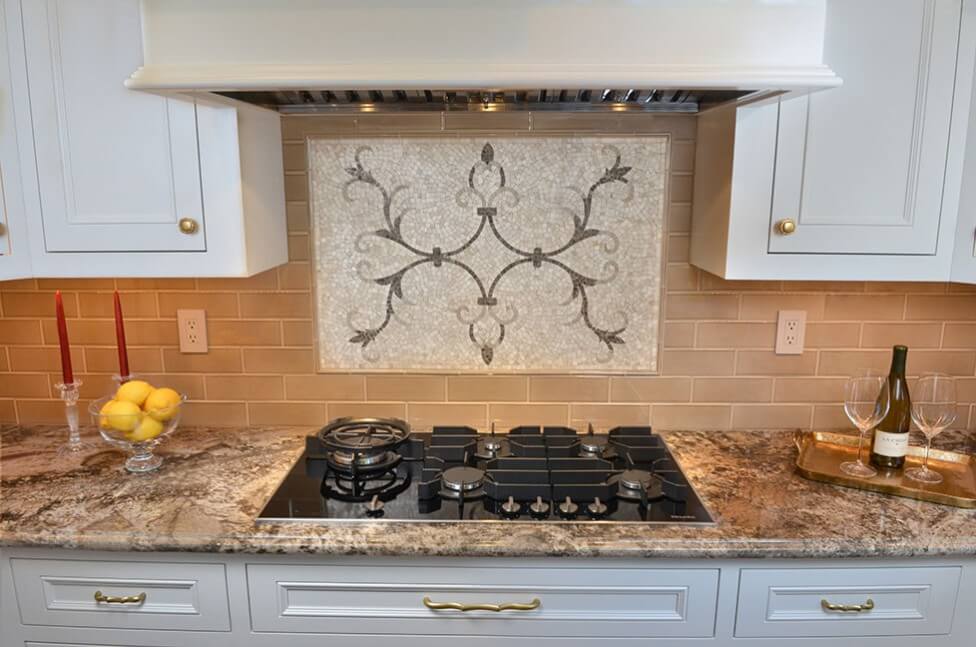 Granite, quarried from the mountains of Italy, the U.S., India, and dozens of other countries around the world, is one of the most popular natural stones on the market.
Available in a striking array of colors, granite's durability and longevity make it ideal for kitchen countertops and other heavily used surfaces, including table tops and floors.
UNDERSTANDING QUARTZ AND QUARTZITE
Ideal for kitchen and bath countertops
QUARTZITE is a naturally occurring metamorphic rock. It is created when sandstone is subjected to extreme heat and pressure caused by tectonic plate compression in the crust of the earth. The stone is mined and sawn into slabs which are later precisely cut to become countertops. The tops are polished and sealed for beauty and durability.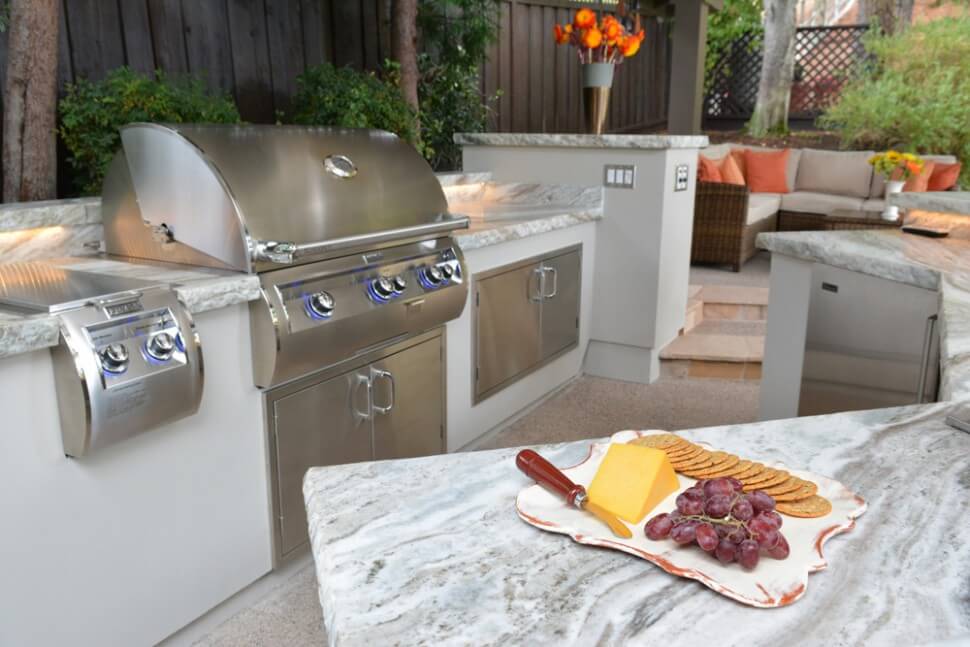 QUARTZ countertops are often called engineered countertops because they are fabricated from natural silicon dioxide and synthetic materials. Loose quartz makes up about 93 percent of the material. It is blended with a binder and pigment and formed into countertops.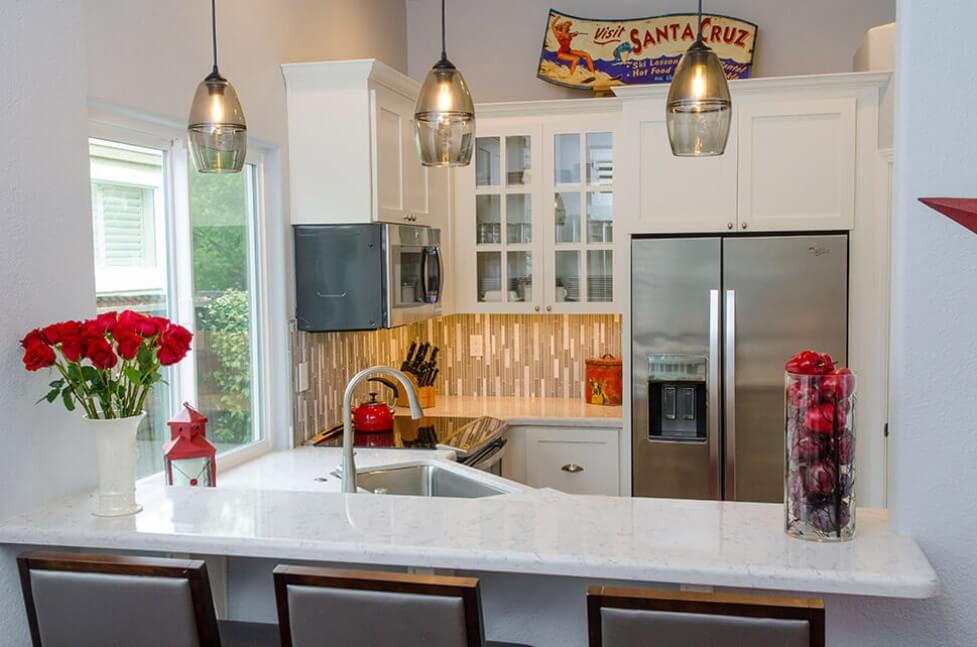 QUARTZ VS. QUARTZITE COUNTERTOPS
Here is a comparison of quartz and quartzite that will help you decide which material is right for your bathroom or kitchen countertops project.
Appearance:
It's impossible to say that one material is more attractive than the other since beauty is subjective for each of us. Quartzite is generally found in white to gray. Pink and red hues are a result of iron oxide in the stone.
Yellow, blue, green and orange quartzite results from the presence of other minerals. Regardless of the color, the quartzite will have streaking caused by varying degrees of pressure in its formation and the random presence of iron oxide or other minerals.
Quartz, because pigment can be added, is available in a much wider range of colors for you to consider. The way the countertop material is formulated gives it the appearance of natural stone such as granite or marble.
The bottom line in appearance is that if you want natural stone, quartzite is your choice. If you'd like a more diverse selection of colors and patterns to consider, you'll find it in quartz.
Hardness and Durability:
Quartzite is harder than granite, so it is quite durable. It withstands heat very well. Quartz is hard too, but not quite as hard as quartzite. The resin used in manufacturing quartz countertops is a plastic, so it is prone to melting in heat above 300 degrees Fahrenheit.
While some synthetic surfaces scratch easily and melt under hot cookware, granite resists heat. Granite is also one of the most bacteria-resistant kitchen surfaces, and it is not affected by citric acid, coffee, tea, alcohol, or wine. It is also nearly impossible to scratch, and with proper cleaning, will not stain under normal use (ask your professional contractor about sealants available to further improve resistance to staining).
A leading consumer magazine recently compared granite with engineered stone, ceramic tile, laminate, butcher block, and other manufactured surfaces. Granite received the highest overall performance rating as a kitchen countertop material. Because of its exceptional strength, granite is well suited for exterior applications such as cladding, paving, and curbing.
Where quartz has an advantage over quartzite is that it is less prone to denting and chipping because it is more flexible. Both countertop materials can be scratched by sharp objects, and a cutting board should be used.
Countertop Maintenance:
Quartz requires very little maintenance. It wipes clean with a damp cloth. Abrasive cleaners should not be used on quartz, and they really aren't needed. Ease of maintenance is the main advantage quartz countertops have over quartzite. In any event, as with all countertops, it is advisable to use cleaners designed for your type of surface.
Quartzite requires quite a bit more TLC. It must be sealed before use and re-sealed one or two times per year. Without a proper seal, stains can penetrate into the stone. This is a weakness shared by all natural stone including granite and marble. When properly sealed, quartzite cleanup is easy.
TRAVERTINE, LIMESTONE, SANDSTONE & SLATE
Beautiful enhancements for your home, inside and out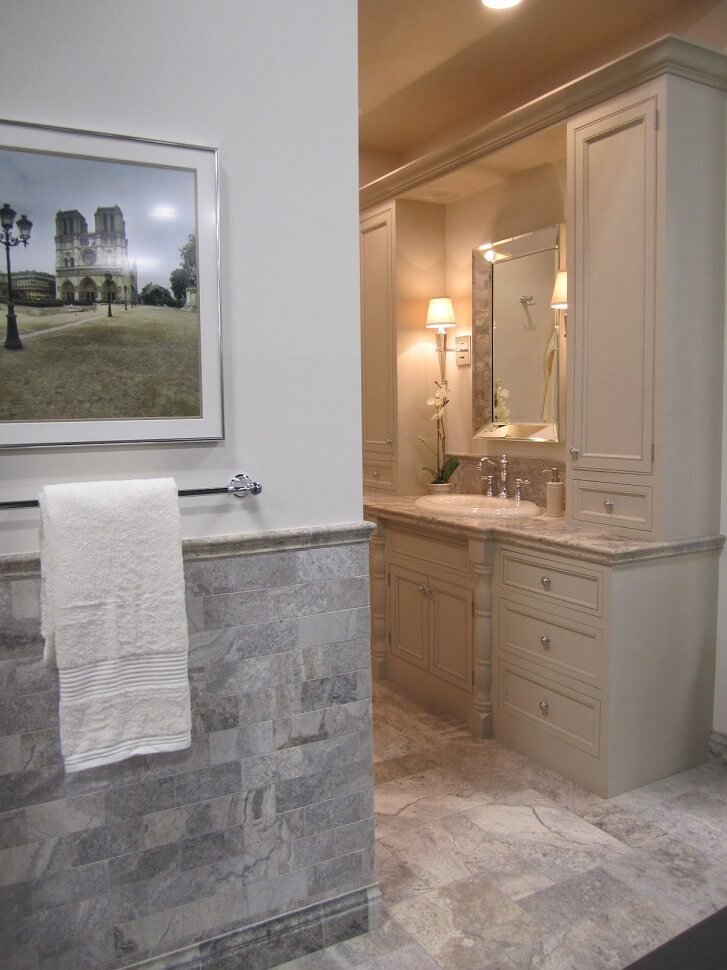 Travertine, limestone, sandstone, and slate are other examples of natural stone frequently used in residential applications.
Travertine is a type of limestone and one of the most popular natural stones for interior and exterior wall cladding, interior and exterior paving, statuary, and curbing.
Limestone is widely used as a building stone because it is readily available and easy to handle. Popular applications include countertops, flooring, interior, and exterior wall cladding, and exterior paving.
Slate is a popular flooring material and sandstone and slate are often used for exterior paving stones or pavers. Other sandstone applications include fireplace facings, chimneys, garden walls, patio benches, and poolside. Additional slate applications include kitchen countertops, fireplace facings, tabletops, and roofing.