The homeowners of this 2000 Danville home had been considering a kitchen remodel for some time. Their home was twenty years old so the appliances were starting to fail and the kitchen was looking outdated. Then, one day their 250-gallon salt water fish tank burst, creating damage to some of the cabinetry. This unfortunate circumstance created a sense of urgency and prompted the need to call Gayler Design Build.
While the initial home consultation was scheduled in mid-March, the meeting was postponed due to COVID-19. After resuming their meeting in May, the design process moved forward and construction started in August. When asked what it has been like remodeling during COVID-19, the Danville homeowner replied, "Since we started later when we knew more about the virus, it felt more manageable. The kitchen area has been effectively masked off from the rest of the home, Gayler has been wearing masks and following job site protocols. Everyone has been respectful, so it's been great."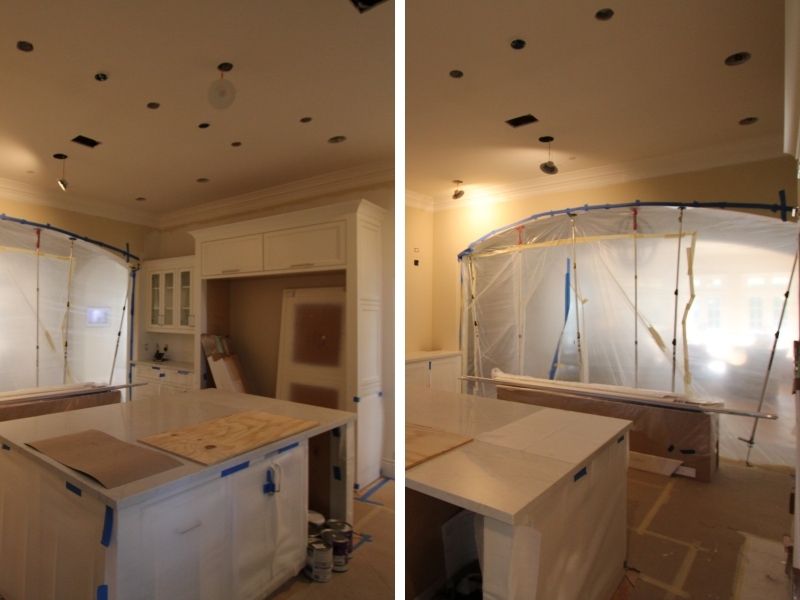 Like many homeowners in Tri-Valley and Lamorinda regions, these homeowners had plenty of home remodeling experience—just never before with Gayler Design Build. When asked if there was anything different this time around, the Danville homeowner replied, "It's been a night and day difference! This is the only time I haven't been frustrated or nervous. Gayler's process, which openly communicates expectations and details every step, has made all of the difference. It's been a welcome change and it fits my personality. Doing things 'on the fly' does not."
Creative solutions are often needed in home remodeling projects, particularly in a kitchen that is the hub of the home. For these Danville homeowners, they had one critical concern. It involved creating adequate space and accommodations for their 250-gallon salt water tank.
It took careful planning and collaboration with the Aquarium company to make sure the custom cabinet filled every requirement. Gayler Design Build structurally engineered the cabinet and reinforced the wall to accommodate the tank's size, weight, plumbing, and electrical needs.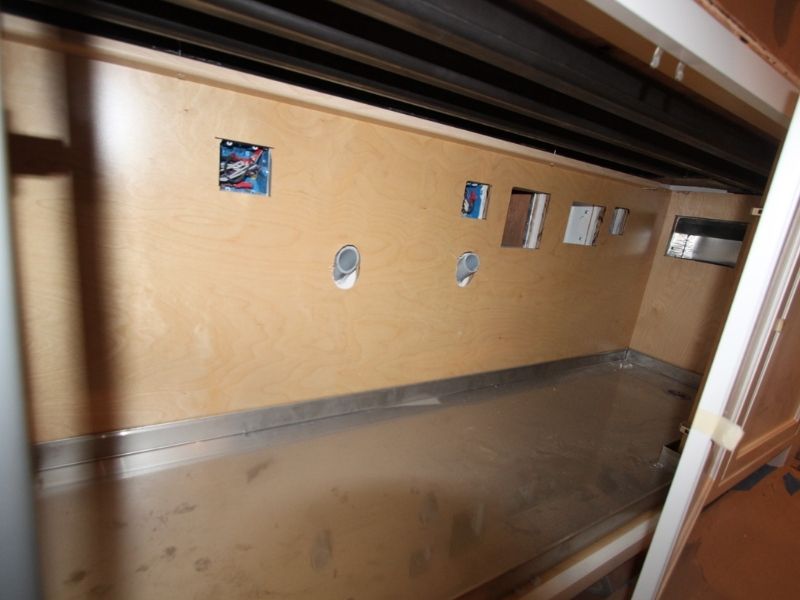 Although nothing can be done about the challenges that come from living in a home during construction—that comes with the territory—these Danville homeowners had plenty to say about their experience so far. "As I said before, Gayler's approach and detailed process has made all the difference. We love Paul. He's great at communicating and even over communicating. Gayler has made it as painless as possible. They've been on schedule, as they committed. There was a delay on some materials at some point during the remodel. They reworked the schedule to find other things to work on to keep us on track. They effectively coordinate with their subs, also. We're big fans of Gayler!"