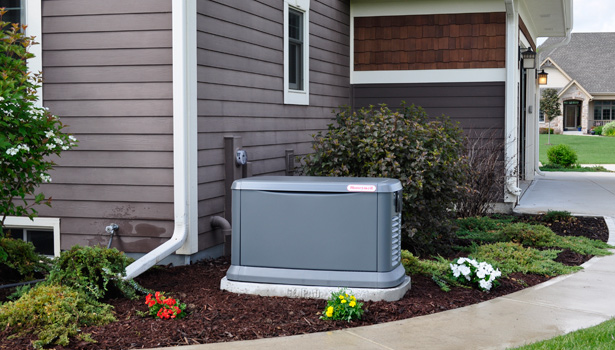 Power outages are on the rise across the country, but they've become especially significant throughout the state of California. According to Bloomenergy, in California power outages rose 25 percent in 2019 from the 20,598 blackout events in 2018, impacting close to 30 million people throughout the state. Many of these outages are actually planned, and with the average length of a planned power outage lasting nearly two days, there's the potential for a lot more homeowners to be impacted, and for a longer period of time.
Whether you are renovating your home or just want a source of standby, backup power for when these outages occur, home generators are becoming increasingly popular throughout California, and the Bay Area in particular. In this post, we'll take a closer look at the value of these appliances and how they can keep your lights on—and your other key appliances operating—during an outage, planned or otherwise. Consider these generator benefits and options:
Common Causes of Power Outages (and Associated Costs)
Whether it's a devastating storm, wildfire or rolling blackout due to excessive heat waves and wind, power outages are becoming more and more common. In fact, it's estimated that 87 percent of all power outages are caused by severe weather, a number that's doubled since 2003. Other causes involve operator error, equipment failure and voltage reduction (not to mention planned outages).
Regardless of the cause behind a power outage, the associated costs have the potential to be significant. In fact, nationwide costs from power outages are believed to run American households up to $150 billion annually. Some of the potential consequences include the likes of food loss and having to spend money on a hotel or alternative accommodations. While it may not be as much of an issue in California as it is elsewhere throughout the country, busted pipes from a lack of adequate heating can lead to flooded basements and potentially thousands of dollars in mold remediation cleanup. A halt in sump pump operation can also lead to flooding on a property's lower levels.
The good news is that there's an easy, convenient way to keep the lights on when the power goes out—and you can do it by acquiring a home generator.
The Benefits of Owning a Home Generator
There are three main benefits of owning a home generator for backup power purposes:
Safety
Compared to portable generators, you won't have to worry about the likes of power cords and/or gas cans to make sure it gets up and running. Because of this, the risk of a fire hazard and accidental carbon monoxide poisoning is greatly reduced. The bottom line is that home generators are much safer than alternative sources of secondary power.
Convenience
Think of your home generator a bit like an insurance policy to offer peace of mind that the lights will stay on and critical appliances will be powered if your primary source of power goes down. What's more is that you won't even have to do anything – your generator will just kick on automatically for seamless uninterrupted service.
Value
Home generators are investments. Not only do they provide an essential service, but they also offer value in other ways. For instance, they can help reduce your insurance premiums. They can add to your home's overall safety. And they can increase the resale value of your home when it's time to sell.
What Size Generator Do I Need for My Home?
To determine what size generator you need for your home, you first need to do your homework to decide what it is that you're looking for in a generator. Some questions that you'll need to answer are:
How much output do you want/need? Generators come in various sizes, ranging from smaller units for RVs and camping to larger units to power an entire home. Small, camping generators provide output in the range of 1,000 to 3,000 watts, while whole-house generators often deliver upwards of 10,000 watts.
What critical appliances do you want to power? To get a more specific idea of generator size, make a list of all the critical appliances that you'll want to stay running during an outage. You can likely estimate the output of each appliance or refer to the user's manual. You can also use a wattage calculator to help you determine the output.
What's the difference between starting watts and running watts? These are key terms that you'll want to know and properly account for. Starting watts are the output that it will take to kick an appliance into operation for the first few seconds. This number is generally higher than running watts. Once an appliance is up and running, the output will decrease to running watts. For example, a typical air conditioner has a starting output of 2,200 watts and a running output of 1,500 watts.
Once you determine what the output of your critical appliances are, you can make a more educated decision on the type and size of generator you need. It's best practice to select a model that's slightly larger than what you'll need it for. This is because you never want to overload a generator or run a generator at full capacity. A generator that runs at full capacity is likely to produce a lot of noise and require more maintenance over time than one that has extra wattage to spare.
Installation and Permit Requirement Considerations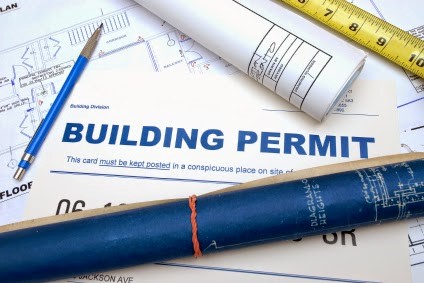 After you determine the size generator you need, the next step is to ready for its installation. But before it can be installed, there are a few key boxes that you need to check off:
Fuel Source
Propane or natural gas? The fuel source you choose will dictate where the generator can be placed and whether or not you'll need to run additional lines to it.
Placement
Does your municipality require any home generator to be placed discreetly or in an enclosed space? How far back does it need to be installed from the property? Is there a noise ordinance that you have to abide by? Make sure you're considering all of these variables.
Permits
The final step prior to installation is to submit engineering drawings to your municipality's planning and/or building department. These drawings will detail much of the variables that we've discussed above and ensure compliance with local regulations. After submitting these drawings, you can apply for the appropriate permits. Typically, you'll need to be approved for a general building permit, a fire permit and an electrical permit. These often come with additional fees and may take several weeks to get approved.
CARB Compliant
For California homeowners, all generators need to be California Air Resources Board (CARB) compliant. CARB compliance ensures that whole home generators are abiding by the state's greenhouse gas emissions requirements to help reduce air pollution and slow the pace of climate change.
Green Alternatives to Conventional Home Generators
While conventional gas, diesel and propane home generators might be the most common types available today, there are various green alternatives for the environmentally-conscious property owners to select from. Green alternatives include:
Solar
If your home is powered at least partially by the sun, then it's already supplementing the energy that it receives from the grid and will continue to provide power to your home in the event of an outage. We'd suggest having a battery back-up installed so that energy is stored and you're not just pulling energy when the sun is up. Tesla's 'Powerwall' is a battery that stores energy, detects outages and automatically becomes your home's energy source when the grid goes down. Unlike gasoline generators, Powerwall keeps your lights on and phones charged without upkeep, fuel or noise. Pair with solar and recharge with sunlight to keep your appliances running for days.
Biodiesel
Biodiesel generators run on plant or vegetable-oil based fuel. This fuel mix helps limit dependence on conventional fossil fuels and is also believed to produce lesser amounts of greenhouse gas emissions.
Fuel Cell
Fuel cells have been a key buzz phrase for a number of years, and with the cost of such technology now starting to come down in price, they become a more viable alternative to the conventional ways of powering appliances.
Contact Gayler Design Build Today
If you're interested in learning more about how to incorporate a new home generator as part of your home remodel contact Gayler Design Build today by calling 925-820-0185 or fill out our contact form.