Considerations for Homeowners of Smart Home Automation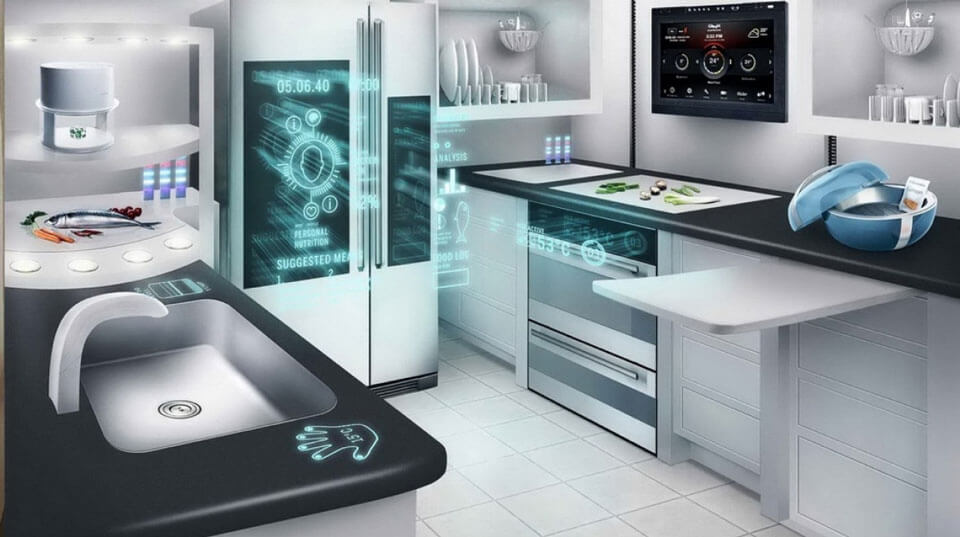 Image Courtesy of HD Tech
Let's face it. We love our devices. From smartphones and laptops to smart TVs and tablets, we have more information at our fingertips than ever before. Most of us don't know how we ever lived without these products. And, now we are looking to add these modern conveniences to every square inch of our homes.
According to a January survey conducted by PricewaterhouseCoopers of 1,000 consumers, 26% of respondents currently own a smart home device. However, 65% feel excited about the future of the technology, and 43% are planning or considering a future purchase.
As smart home technology has steadily proliferated across the market for the last decade, more companies are developing a wide range of tech-smart products that touch just about every room in the home. Moreover, the shift to a wireless environment has greatly lowered the installation and equipment costs of these products making them even more appealing to homeowners.
Ultimately, the goal of smart home automation is to simplify maintenance of the home—make life easier. We can use a smart thermostat to keep us comfortable when we're home and save energy when we're not. We can use security cameras to make our homes more secure, and smart locks that automatically lock our doors. We can cook food better using smart appliances, and smart motion sensors to turn our lights on at night.
If you're contemplating a remodel, consider familiarizing yourselves with these smart home technology products and their capabilities, and incorporating them into your design plan.
SAFETY FIRST
Security in the form of smart locks, doorbells and cameras are giving homeowners the ultimate peace of mind, whether they are at work or out of town on vacation. Companies like Nest and Netgear are manufacturing security cameras that offer 24/7 live video streaming on your phone or tablet, motion and sound alerts, and two-way audio, just to name a few.
SET AND FORGET
Smart thermostats provide an efficient way to automate your home's heating and cooling system, allowing you to 'set and forget' the temperature of your home at various times of the day. This function is not only convenient, but helps stabilize your home's temperature and control costs. Smart thermostats save homeowners 5 to 15 percent each year on their heating bill.
LIGHTS OUT
As we mentioned before in a previous blog article, lighting is an important element of home design. Add lighting control to the mix, and you take it to the next level—adding convenience, safety and energy savings.
Beyond transforming your lighting for entertainment or a romantic dinner, smart lighting technology allows you to turn lights on (or off) in one room or the entire home with just one press of a button. You can also schedule lights to turn off automatically when you leave a room, or use a vacation mode setting to simulate lighting usage, giving the appearance the someone is home.
And, new voice-activated assistant devices like Amazon's Alexa or Google Home can work with many smart lighting products on the market today, making lighting a room as simple as saying "turn on the light".
SOUNDS OF MUSIC
Similar to lighting, voice-activated assistant devices are available to play your favorite music with a simple verbal command. If you're interested in a robust multiroom stereo system, products like Sonos, which connect directly to the Internet, allow you to play different songs in different rooms. Or, you can group rooms together, all while maintaining independent volume control on each unit.
SMART KITCHEN APPLIANCES
Large companies like LG and Samsung have spent the last several years creating larger connected kitchen appliances. LG has a SmartThinQ fridge that lets you check their status on your phone so you can see if someone left the door open or you can request that it make more ice for your upcoming party. Samsung's Family hub refrigerator has its own touchscreen that can act as a communication center for your home allowing you to shop for food, organize your family's schedules and even entertain right from your fridge.
SMART BATHROOM TECHNOLOGY
Bathrooms have also come along way. No longer just a utilitarian space, they have evolved into a room of convenience and luxury—from crystal chandeliers and heated floors to deep soaking tubs and oversized showers. So, it's no surprise that smart home technology has also made its way to the commode. Kohler has developed a new line of smart bathroom products, to include a toilet that gives you the ability to customize it to your personal preferences, e.g., Bluetooth music syncing or heat in the seat; and a shower that you can adjust (temperature or water flow) through an app on your phone or voice command.
WHERE HOMES ARE GOING
As more homeowners become familiar with smart home automation and its uses (and as it improves and proliferates into lower-priced models), more people will surely adopt the new technology. Are you an early adopter of technology, or are you a laggard? Take a quiz to find out.
No matter what type of technology adopter you are, if you're planning a home remodel, make sure to consider smart home technology when creating your home design plan. With the plethora of smart home technology out there today, we can only expect homes to adapt to the way we live today, in virtually any way possible.
But when you do, it will be important to consult a professional who can help you gain insight into the more technical aspects of smart home installation, and make sure the system works properly and is easy to use—namely, ensuring your home's network is sufficiently secured and properly configured to handle the system's demands.
Want an expert opinion on your smart home automation plan? We're here to help. Contact us today for a complimentary consultation or sign up for one of our free home remodeling seminars.