Winter has gone, spring and summer has sprung and fall is around the corner. It's the perfect time to start planning your remodel. From large spatial kitchens to fabulous outdoor living spaces, here's what we're seeing as this year's hottest remodeling trends:
Living Large with a Smaller Footprint
Gone are the days of "McMansions" or "bigger-the-better" mansion-style homes. Now, for many, a thoughtfully designed smaller home achieves the expansiveness of a large home without the added expense:
Open Floor Plans
The great room concept continues to be a popular trend. Homeowners today value living spaces that naturally flow from one room to another, creating a feeling of openness. Larger windows and sliding pocket doors are fabulous ways to let in more natural light and make the home feel bigger.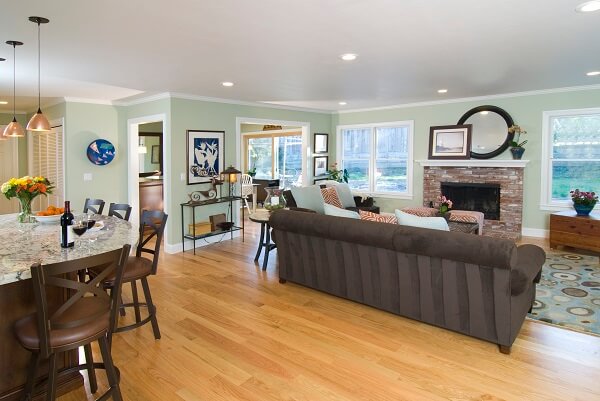 No More Foyers
In keeping with the open floor plan trend, many homeowners are electing to eliminate the formal foyer all together, instead incorporating this space into the home's primary living space. In its place, focal points like oversized double doors or statement lighting are used to welcome guests.

Open Ceiling
Similar to removing walls, opening up the ceiling creates a wonderful feeling of spaciousness in any home. Vaulted (or cathedral) ceilings create a bright, airy feeling, fooling the eye into making the room appear much bigger. An added benefit to vaulted ceilings is that they also provide a much-needed venting area for unwanted hot air.

Designing the space with tall, high windows and/or skylights will bring in much needed natural light. You can also make a bold statement by adding wood plank covered cathedral ceilings that draw your eye immediately upward.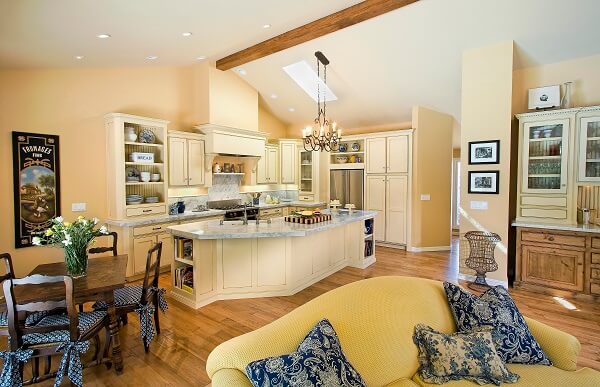 Ditch the Dining Room
For many families, the formal dining room is used for family gatherings or special occasions, particularly around the holidays. The rest of year it gathers cobwebs and dust. Consequently, many homeowners are choosing to incorporate this valuable living space into an open floor plan instead, or repurposing the room into a library or home office.

Main Floor Master Suites
Accessible main floor primary suites are becoming popular to homeowners who are looking to retire and stay in their homes long term. They are also popular for multi-generational families looking to accommodate older family members who are, or will become, physically unable to negotiate stairs. Main floor primary suites are also desired as a quiet sanctuary away from the second-story bedrooms.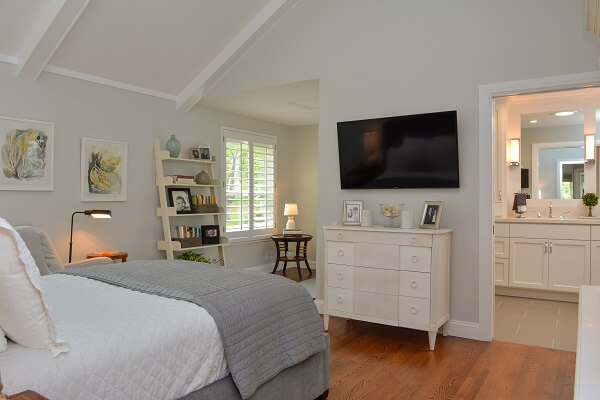 Luxurious Master Bathrooms
Creating a spa-like retreat in the primary bathroom is a trend we don't see slowing down anytime soon. Choose between large walk-in showers with dual heads, soaking or negative edge tubs, custom walk-in closets, heated floors, and mood lighting, just to name a few, to create your own personal oasis.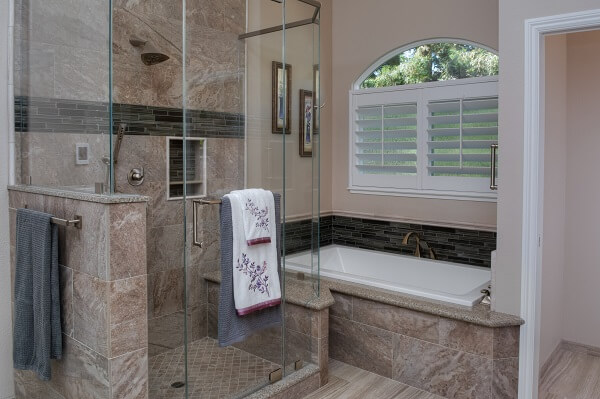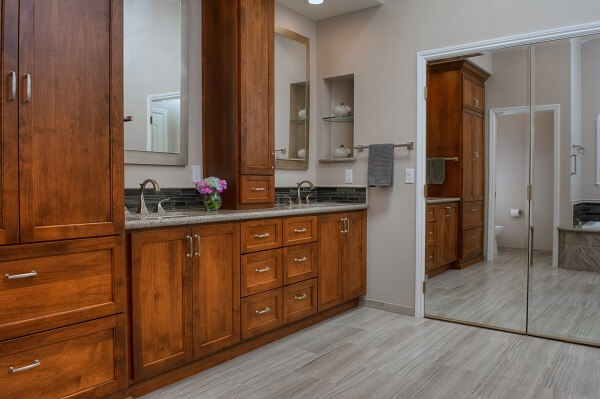 For more ideas on how to add luxurious touches to your bathroom, enjoy these 9 perfect features, courtesy of Houselogic.
Large, Spacious Kitchens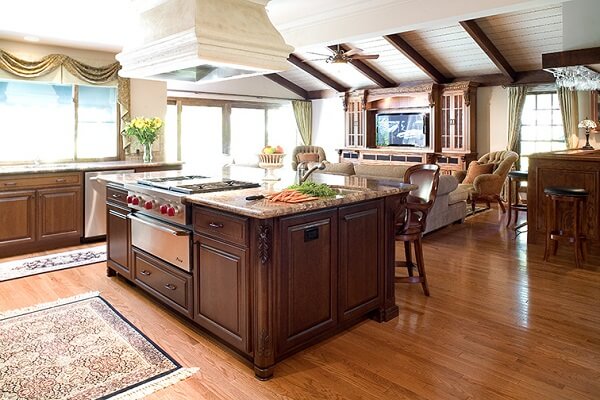 At the "heart" of our homes, and the popular open floor plan concept, is the kitchen—the more space the better. Many homeowners are using back-to-back or double kitchen islands, allowing for one designated space for food preparation and the other for serving, eating and socializing.
Another trend we see is in the finishes. Formal touches like moldings, exposed beams and custom built-ins that were found in formal dining rooms are now showing up in the kitchen. Unique shelving units and cabinets are being used to hide appliances like coffee makers and toasters to keep the look streamlined.
"Get Away" Rooms
While the open floor plan solves the spatial need for family gatherings, many homeowners also need a quiet space to unwind. Designers are responding by incorporating spaces like reading nooks, meditation spaces or game rooms. And with wine tasting becoming more popular than ever, dedicated wine rooms, complete with serving and seating areas and even custom bottle storage, are making a come-back in home remodeling activity today.
Textured Surfaces
With the growth in all things organic and natural, textured surfaces have been a mainstay in 2016. By using variations in texture, i.e., mixing and matching materials like natural stone and textured woods in both the interior and exterior design of the home, homeowners are getting the beautiful, custom look they desire.
Outdoor Great Rooms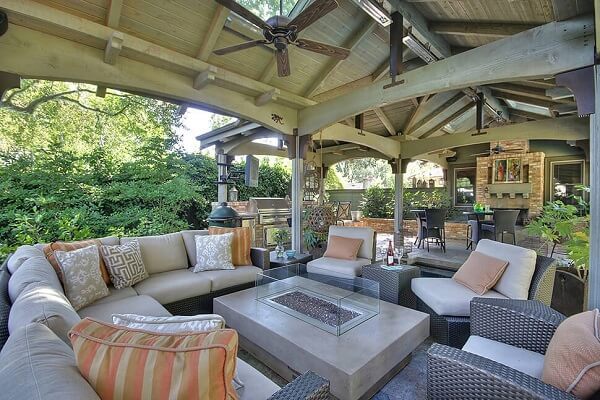 Our warmer climates are inspiring a move away from homes with well-defined indoor and outdoor living spaces, and instead encouraging a blend between the two. Architectural elements like floor-to-ceiling windows, retractable walls and stackable doors are used to create a seamless transition from the outdoors in.
Outdoor kitchens/great rooms are all the rage including unique touches like pizza ovens and counter top coolers to wall-mounted televisions, comfortable plush seating and al fresco dining areas.
To plan your perfect outdoor kitchen, read this valuable article on how to design and plan your ideal outdoor kitchen.
Is it time to plan your next home remodel? Contact Gayler Design Build today!
Related Services