The year 2020 has brought plenty of surprises, that's for sure. Accentuating the positive helps get us through, such as making the most of life's simple pleasures. One such silver lining is spending more quality time at home with family and close friends. Looking around, we're noticing spaces in our homes we otherwise took for granted, or ignored altogether: unused or under-used corners, closets, and small rooms; long hallways, mezzanines, and ceilings.
Another unexpected benefit of this crazy year has been appreciating the value of creativity and improvisation. Out of necessity we've learned how to reinvent ourselves and where we live, work, and play. So as we gaze at a dusty but open space underneath the stairs, or at a large but neglected storage cabinet, ideas pop into our minds for many smaller but exciting remodeling projects. Now is as great a time as any to transform what we have and make it even better!
Under the Stairs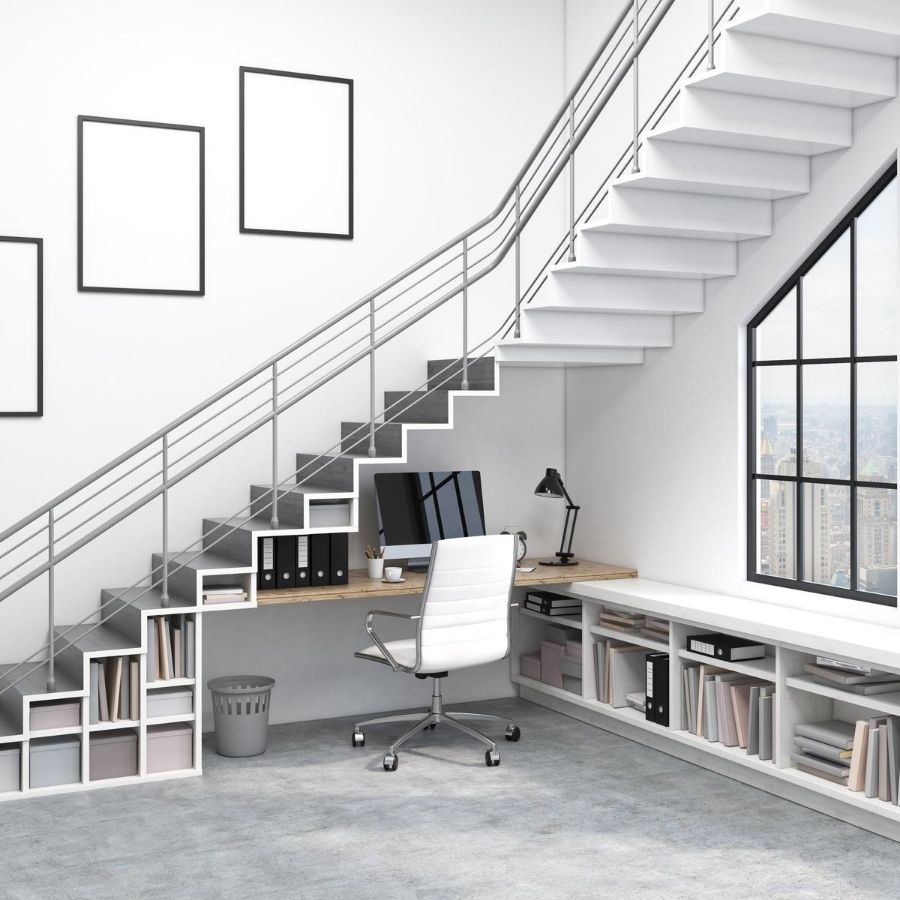 Most of the unused spaces around your home are of structural or architectural necessity, such as the typically overlooked triangular region beneath stairs. Homeowners turn to creative designers or design-build firms like Gayler Design Build to turn these abandoned cubic feet into beautiful and functional places for book and shoe shelves, storage areas, coat closets, pet and kid zones, and even tiny home offices. The accessibility is useful for suitcases, backpacks, and other bulky but frequently used items.
Tucked in a Corner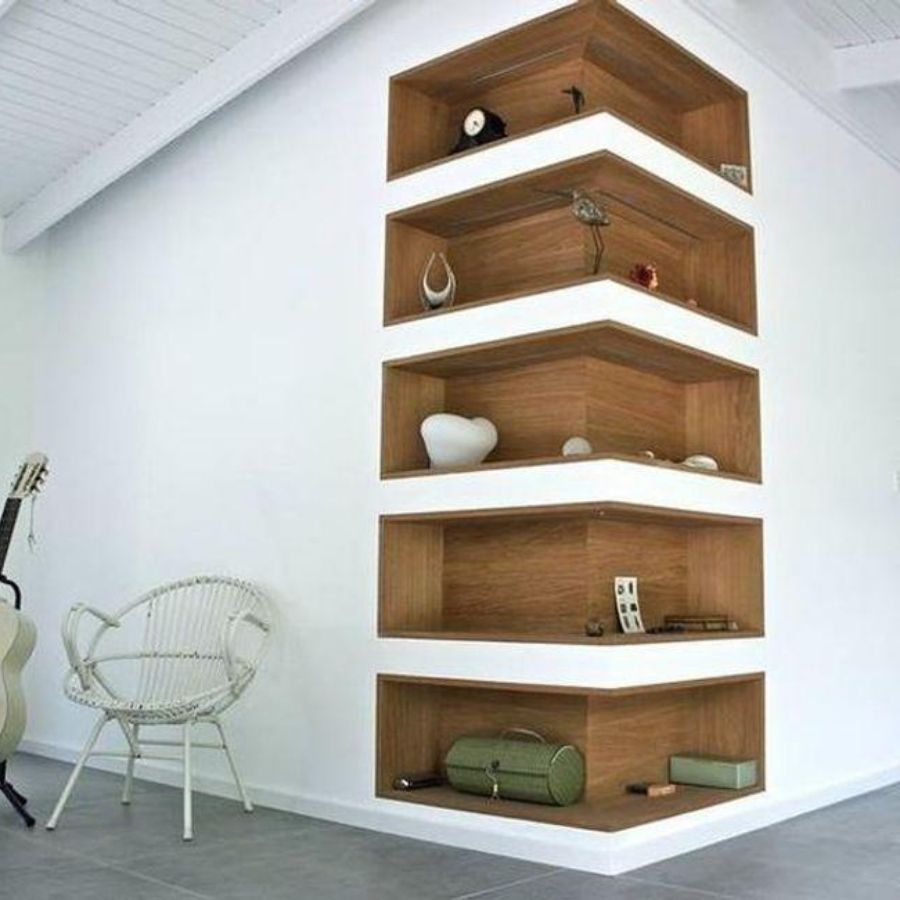 Awkward corner areas are also notorious space grabbers, 90-degree angles that seem to have no useful purpose except to fill the gap between large pieces of furniture, a fireplace, or a structural column. Depending on where, such a neglected corner can, with ingenuity, become a gorgeous seating bench, mini-bar, storage rack, lamp stand, or pot for an exotic plant. Wall sconces and other hanging fixtures can further bring out the best in the corner you use the least.
The Forgotten Closet
We tend to be creatures of habit, falling into patterns simply because that's how we do things. One common habit is "forgetting about" a bedroom or far-flung closet that's otherwise ideal for a host of different uses. With a dollop of remodeling finesse from a design-build firm like Gayler Design Build, an abandoned closet can transform into a lovely powder room, mini office, or extra storage area. Some plumbing and electrical work could even give you a fully functional laundry room.
Long Hallways & Mezzanines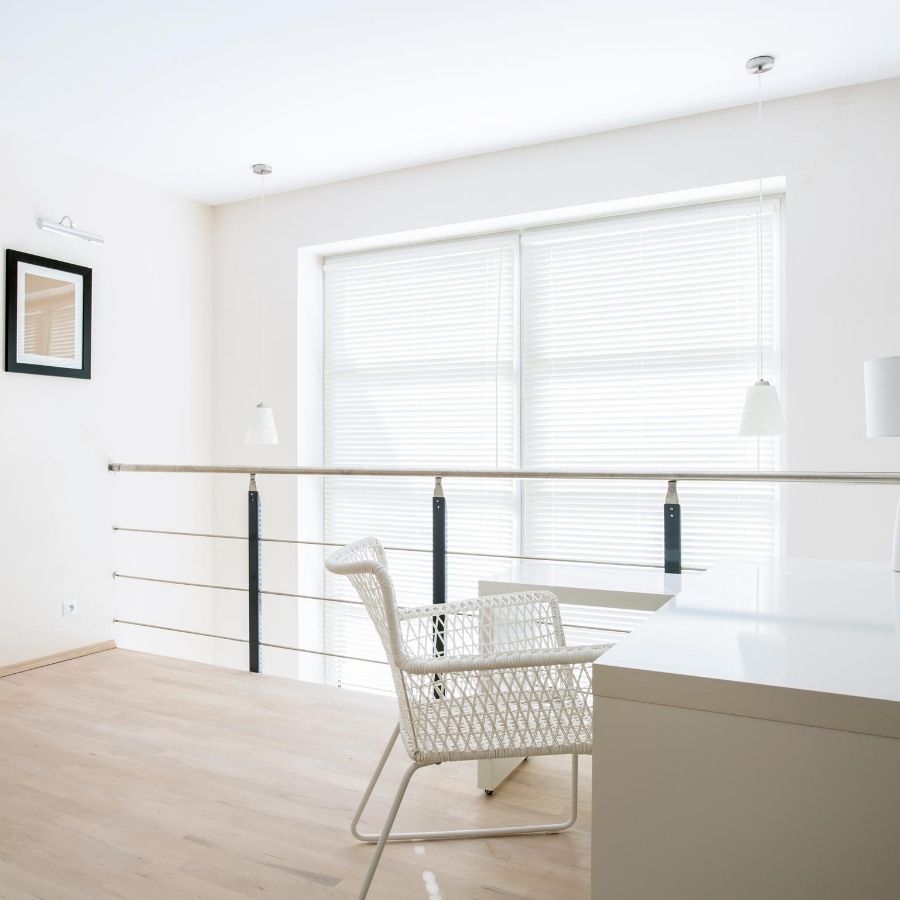 The structural features of your home that enable you and your family to get from one room to the next are also often ignored and under-utilized. Long hallways tend to be wide enough for hundreds of square feet of shelving, nooks, and other appealing and useful storage areas. Mezzanines are similarly over-looked, otherwise terrific spots for mini reading rooms, a computer station, and tuck-away seating and even twin-sized beds and dresser drawers.
Hidden Spaces
Many areas throughout your home are taken for granted because you don't notice they're there. Using sliding "barn doors" and hatches give access to cubic feet of usable space in a living room to hide a flat screen TV; sliding drawers and whole workstations can appear seemingly out of nowhere when tucked inside cabinets, drawers, and counters in your kitchen; and entire beds and hideaway sleeping quarters can lurk behind clever panels in family rooms and dens.
Under the Ceiling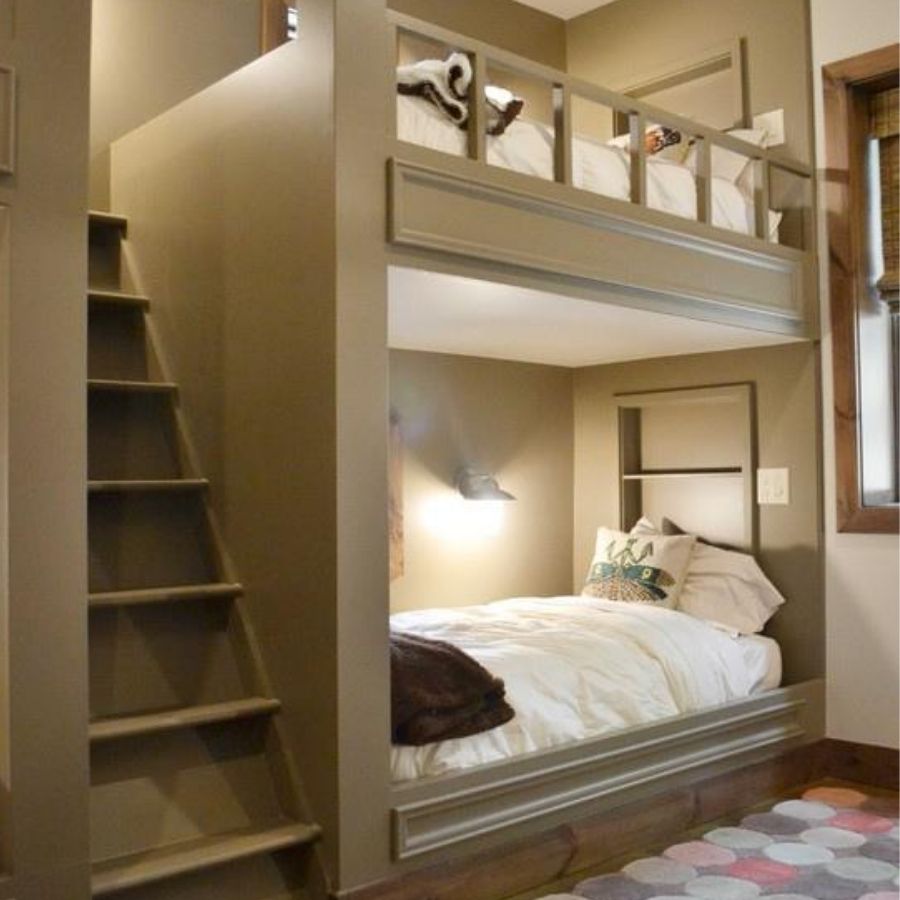 Photo Courtesy of WeKnowHowToDoIt.com
The good news about high ceilings is they can give a living space an open and airy feel; the bad news is hundreds of cubic feet are literally left to thin air. Transform that unused volume into any one of multiple options, depending on your needs and the area you're enhancing. For example, add an extra loft bed within a children's bedroom or guest room; place a lovely wine rack overhead in your kitchen; or add handy storage shelves above entertainment or work spaces.
Make Your Unused Spaces Usable with Gayler Design Build
Gayler Design Build is an unrivaled, award-winning design-build firm with 20 national and regional design awards. Founded in 1961 and located in Danville, CA, they serve the Tri-Valley and Lamorinda regions. With an enviable 22-year track record, Gayler has completed every project on time and on budget, including creative projects like the unique spaces covered here.
Gayler's thorough planning process, quality of craft, dedication to excellence and clear communication keeps each project on track at every step. Family-owned and headed by George and Darlene Gayler, and their son Chris, their five-year written warranty means they stand behind their work and their word. Their teams operate with COVID-19 best practices, including six-foot distances, meetings by text or phone, use of protective barriers, and more.
Sign up for their newsletter and contact them for a complimentary design consultation today!