Most homeowners have, at one time or another, needed more space—because the size of their family has changed or they need space for current lifestyle activities.
Today, homeowners are looking at their garages as an ideal solution. They see them as being an answer to a much-needed new home office, exercise room, "apartment" space, guest room, or hobby room. With existing structural walls, a roof, and a concrete foundation, it can seem like a plausible alternative, especially since they are more affordable than building an entirely new room from scratch.
But, as plausible as it seems, you'll want to give these ideas for converting your garage some thought. As with most ideas, there are pros and cons to consider for each.
How Will You Use the New Garage Space?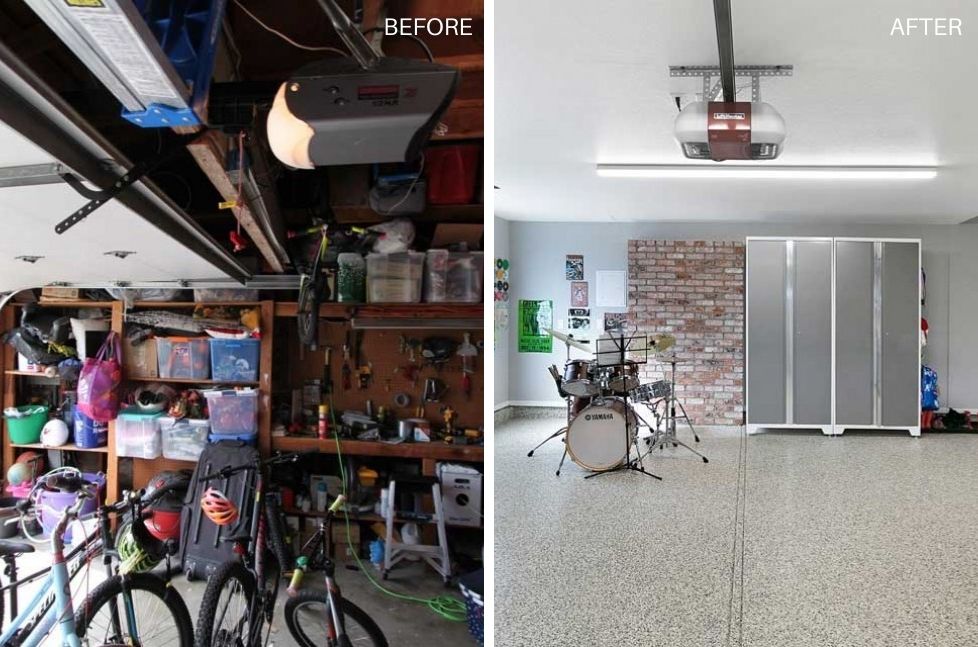 The best advice is to take the time to analyze your needs thoughtfully, make a complete list detailing your must-haves, and then sit down with a design-build firm to explore your many possibilities. As you move from the planning stage of your remodel toward construction, remember that doing the job well will add value to your home, while cutting corners may subtract value.
Are you going to convert a single or two-car garage space? Do you have room to convert an attic above the garage or will you be converting the existing space? Are you designing and building a home office or exercise room, a new bedroom that will require a window and closet, or a full-scale apartment with plumbing and electrical needs?
Your design and construction plan should also be balanced with your budget. Explore a wide variety of creative options with your contractor. That's what they are there for!
What About Your Vehicles, Tools, and Yard Equipment?
Part of the benefit of an attached garage, of course, is that it provides all-weather convenience and safety for your family and your vehicles. Chances are, it's also housing a wide variety of yard and sports equipment, tools, and seasonal decorations.
If you are converting your attached garage, you will need to explore alternative options for storing your vehicles and your tools or equipment. You may consider building a carport for your vehicles, for example, and move any stored items to a shed in the backyard or a basement. Either way, you will need to consider the ramifications of giving up garage space for both of these purposes.
Consider the Zoning and Legal Issues
Municipal and subdivision rules and building regulations or fire safety may determine whether you actually have the right to convert a garage from its intended purpose. Be sure to check this first. You'll also want to check local zoning codes and HOA regulations for any necessary approvals. Some municipalities may require you to have a certain number of off-street parking spots.
Consider also, if you convert an attached garage to a new living space, you will be adding square feet of living space to your property, impacting your property taxes.
Design Basics: the ABC's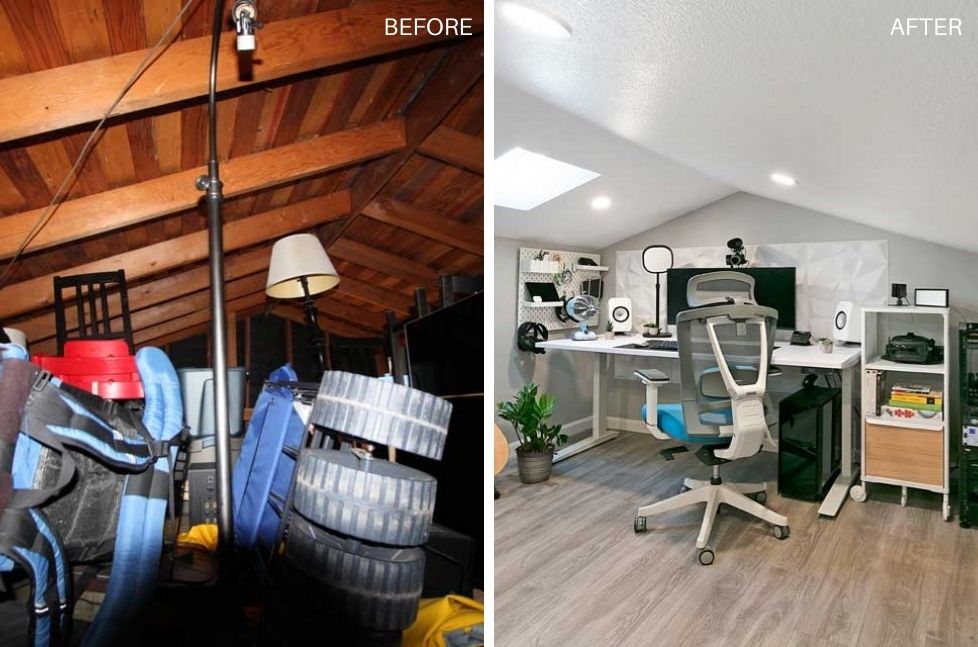 When planning a garage conversion, there are several structural design basics that you will need to tackle early on.
Insulation: Many garage walls are not insulated or insufficiently insulated to serve as living space. Typically, garages are made of concrete blocks, so they tend to be cold. In this case, you'll need to add insulation to the walls, floor, and ceiling before deciding how to heat and cool your space.
Flooring: Garage floors typically slope toward the garage door or a floor drain which allows water to drain from vehicles when they are pulled into the space. If you are converting a garage into a living space, you will likely need to level the floor. A contractor will explain your various options.
Electrical Wiring: Your existing garage no doubt has electricity, including one or more switched lights and two or three electrical outlets. However, the existing wiring may not be sufficient for your planned purposes. For example, if you are converting a detached garage to some form of living space, you might be able to run additional wiring from the house through an underground conduit. However, if your converted garage will be used for a kitchen, you'll need additional circuits just for the appliances alone.
Heating and Cooling: Again, your intended room use will determine actual heating and cooling requirements. If your existing HVAC system can extend into the additional space, that is the simplest solution. Otherwise, another option would be an independent system, but you'll want professional advice. If the new living space is planned for only part-time or seasonal use, you may also be able to get away with a less invasive option.
Plumbing: This is one of the most problematic details you will address. While supplying water to the garage is relatively easy, drainage can be an issue. You'll need to consult a plumber to go over your options. If you are fortunate enough to have a utility room connected to the garage, you might be able to convert it to a bathroom, for example. Count on your biggest expense being plumbing lines that have to be added to your garage space.
Windows: Light and air in a living space are vital considerations. You will probably want to add at least one good-sized window, perhaps a sliding door or a set of French doors, and/or an entry door to the new space. As you think about your intended uses and refine your plans, the best options should become obvious.
Architectural Detail: When you're converting a garage, you'll need to consider the exterior and make it look like it has always been a part of the house, taking into consideration the siding, colors, window and door styles, etc. Done properly, a garage conversion can be a seamless addition to your home.
Yard and Landscape: How you integrate the converted space with your home, yard, and landscape will depend on your garage's location in relation to your home and its site. But don't neglect the overall impact of the conversion on the visual appeal of the house.
Rely On The Experts at Gayler Design Build
If you are seriously considering converting your garage into a livable space, Gayler Design Build is the ideal resource to help you weigh the pros and cons. With over six decades of experience remodeling homes in the Lamorinda and Tri-Valley areas, Gayler Design Build has the expertise and local market knowledge to answer your questions and offer pertinent advice.
Our design staff is exceptionally creative, but we are also attuned to modern trends and solutions. We love discussing ideas and helping residents build their dream homes.
Let us help you sort through your space issues, and potential garage conversion. We publish a monthly newsletter that's filled with ideas and information — why not join our mailing list and start there as you begin to consider ideas for your project? Sign up for one of our informative webinars and become acquainted with our team and our work. Then, when you're ready to get down to brass tacks and convert your ideas into reality, call us at (925) 820-0185, or we can schedule an appointment to meet with you (virtually or in person) at your convenience.