Now that the kids have moved out of the house, what are you going to do with all that extra space? Why not look into remodeling your Contra Costa County empty nest to create the home and features you've always wanted? The possibilities are endless! Here are some great ideas to get your creativity flowing.
Break Down Walls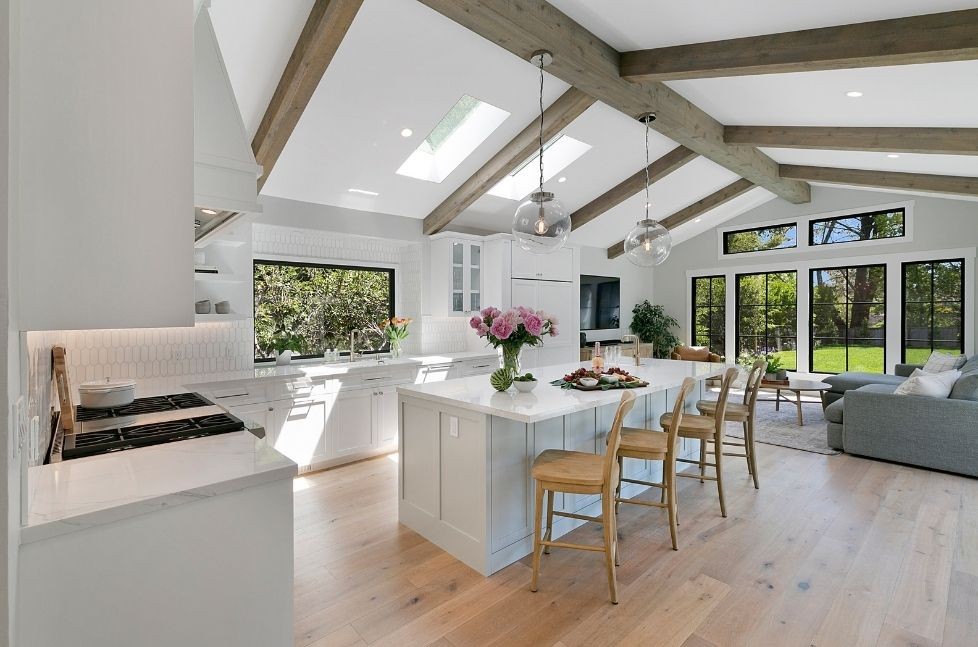 If you no longer need all the bedrooms, consider taking down walls between living spaces and first-floor bedrooms to create a large, open-concept area. An open floor plan gives you additional options for entertaining, dining, and relaxing.
You aren't limited to just first-floor expansions. Break down walls to turn an unused upstairs bedroom into an oversized primary closet, a spa-like primary bathroom, a home office or a second living area.
Create a Second Primary Suite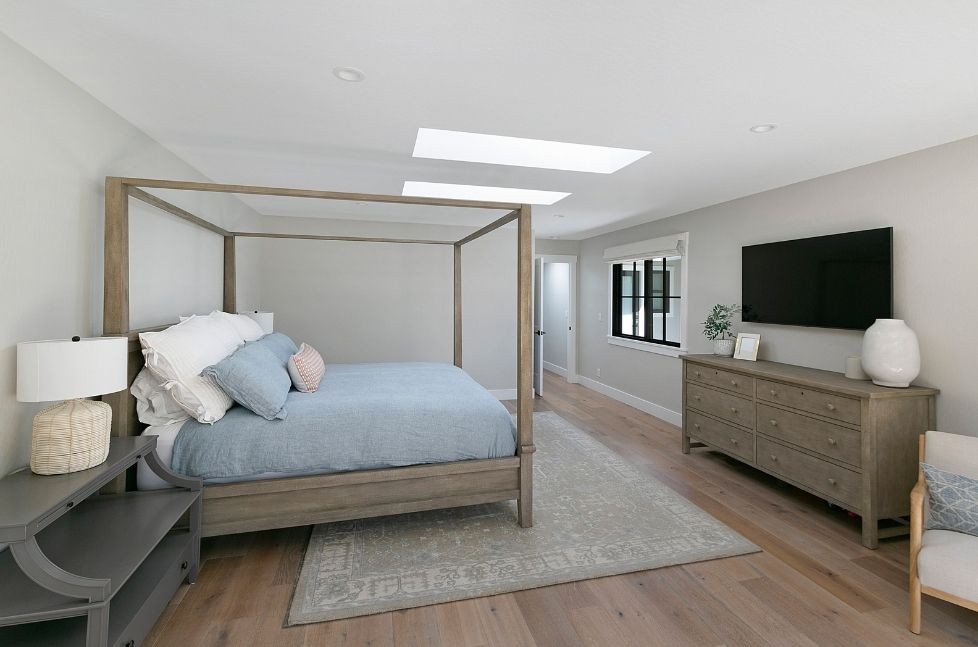 The kids won't mind if you take their old bedrooms and convert them into a second primary suite. It offers them an even better place to stay when they come to visit!
A second primary suite can also provide you with a lovely guest room including its own private bathroom. With a larger space, you can fit a king-sized bed, a sitting area, a big-screen TV, and even a wet bar for morning coffee.
Some couples prefer to sleep in separate bedrooms or to have separate areas in the home in which to retreat for some private time. Your second primary suite can serve this purpose as well. Incorporate features you like to make it your own private sanctuary.
Expand Your Primary Bedroom
The very picture of luxury is a large and sumptuous primary suite. By expanding into an adjoining bedroom, you can create more space in your private retreat. Don't forget the features you can add other than just space…think of the joy you'll receive from an oversized walk-in closet, a spa-like bathroom, or a fireplace-warmed sitting area.
Turn a Hall Bathroom into a Second Primary Bathroom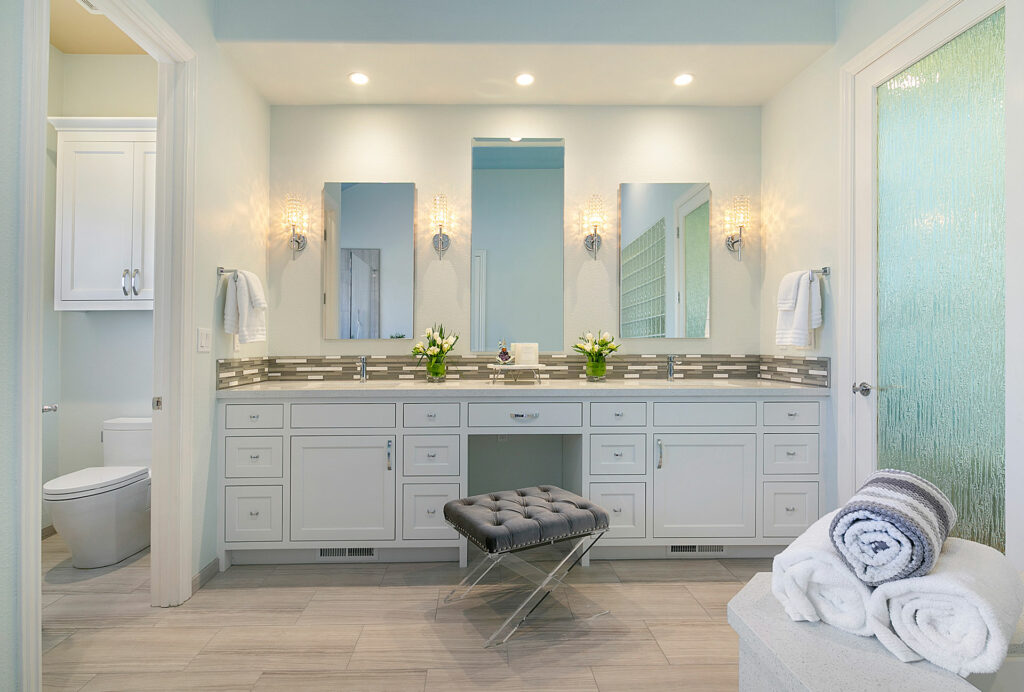 Why not turn that unused hall bathroom into a second primary bathroom that you or your partner can claim as their own? You would no longer have to share the same bathroom!
Create Dedicated Spaces in Secondary Bedrooms
Haven't you always longed for your own craft room or home gym? One of the biggest treats you can give to yourself is a dedicated room for your favorite pastimes or hobbies.
Turn an unused bedroom into a space dedicated to a specific activity or purpose. Create a private home office, an artist's studio, a sewing room, a yoga room, or even a wine cellar. If you can imagine it, we can likely create it.
If you would still like your dedicated room to serve as a guest bedroom, install a drop-down Murphy bed in a cabinet that provides storage as well as an extra sleeping room.
Consider Accessible Design Upgrades
Empty nesters are generally older and need to think about living safely in their homes. As you remodel, now may be the time to look at universal design features throughout your home that can help you age in place.
Install non-slip surfaces
Widen doorways
Create a walk-in shower
Switch knobs to handle-style levers
Install grab bars near toilets, and in baths and showers
Remove thresholds
Improve lighting; add task lighting
Raise electrical outlets 30" from the floor
Consider multiple countertop heights
(See our related post: Universal Design Principles: Ideas to Incorporate into your Next Home Remodel.)
Splurge on Amenities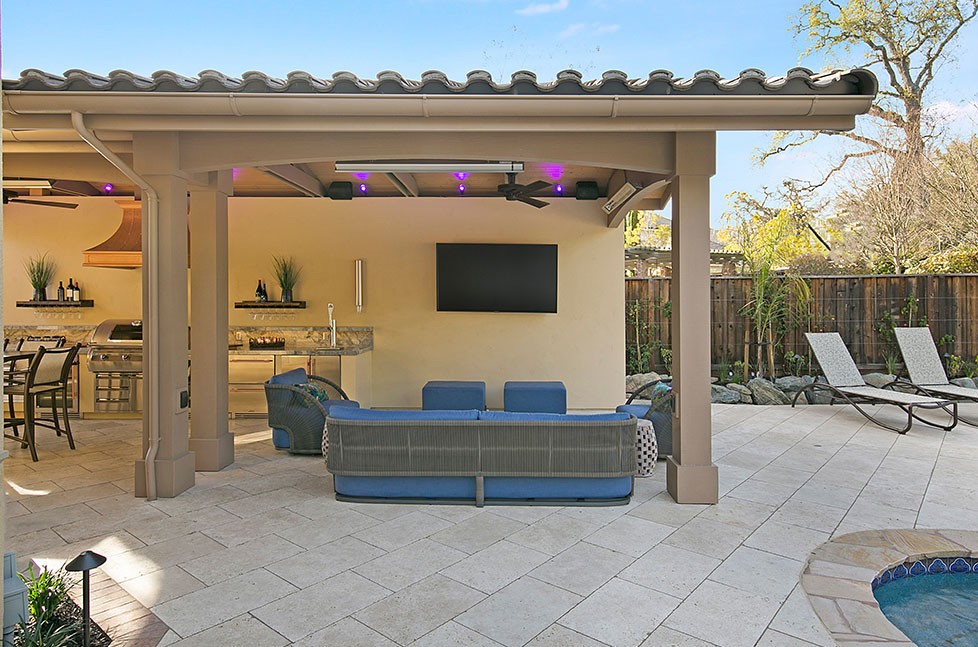 Take advantage of the empty nest by splurging on those posh amenities you have admired in magazines for years. Even small upgrades can make a big difference.
Swap out carpeting for hardwood floors
Get the white carpet, and don't be afraid to use light colors you've been hesitant to use in the past
Create a chef's kitchen
Upgrade the kitchen and bathroom cabinetry
Create a sophisticated dining room for entertaining
Outfit an outdoor entertainment area with an outdoor kitchen
Install high-end and energy-saving appliances
Trade an unused tub for a light-filled walk-in shower
Refresh the paint, furniture and artwork
Think Ahead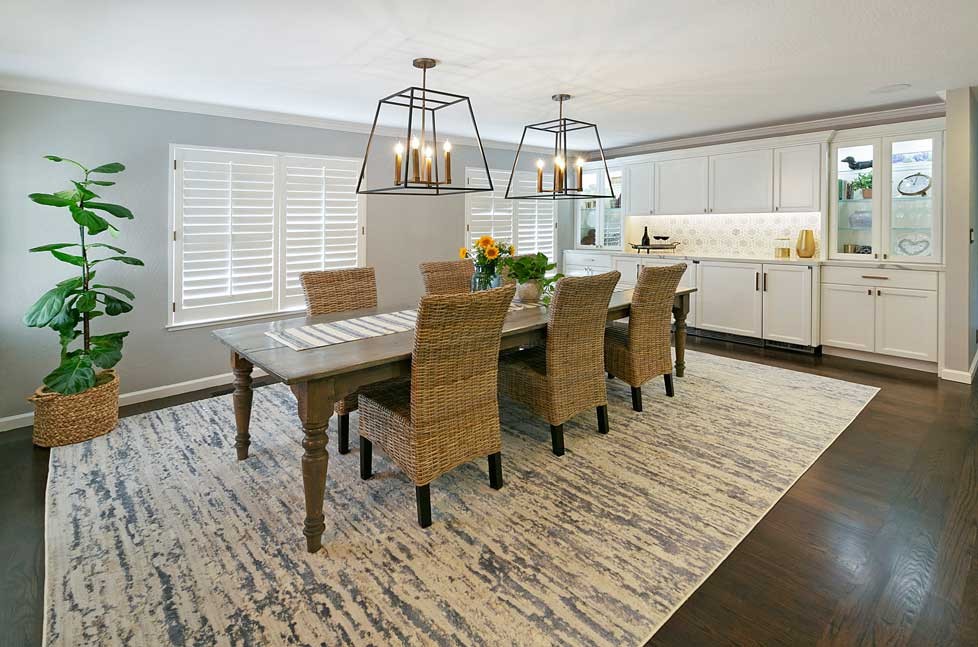 Give some thought to the future uses for your home as you design your remodel. When the kids return for a visit, will you want to gather around the dining room table for a big family meal or holiday celebration? Do you need to plan spaces for grandchildren to sleep or play? Even though visits may occur occasionally, you'll want to be able to comfortably accommodate your adult children and their expanding families.
Create Income Opportunities
The empty nest may give you an opportunity to transform an unused space into an income-generating endeavor. Consider creating a basement apartment and using it as an Airbnb rental. Or lease out a room or a portion of your home as a short-term rental for businesspeople transferring to your region or college students for a semester, for example. Using a scheduling app, you can block out dates and times when the room is not available, as for when family visits.
Another way to create income is to dedicate a room to a home business. Use the space as "company headquarters," production, or for inventory storage.
If you are considering using your home as a rental unit or a home business, check with local Contra Costa County laws. You may be required to have a business license and insurance coverage, and pay taxes on any income.
Work Through Emotions
Having an empty nest may not be an easy transition for all. There are a number of emotions tied up in having the kids leave home. You may be excited about the next chapter in your life and yet experience grief or regret at the same time. This can leave you feeling vulnerable.
Instead of the extremes of leaving the kids' rooms intact, or clearing them out immediately, opt for a middle ground. Have the children take what they want, and pack up any mementos you'd like to keep before you dispose of what's left over. You may even want to discuss your remodeling plans with your adult children before embarking on your projects. This can help to smooth the transition.
Remodel Your Contra Costa County Empty Nest with Gayler Design Build
Since 1961, Gayler Design Build has been remodeling homes in the Tri-Valley and Lamorinda areas of California. And we are the only design-build firm with an unbroken record of on-time and on-budget project completions. It's something we're extremely proud of.
We want you to be proud of your home renovation too. That's why we work with uncompromised values. It's how we define our company, and what we believe in. When you want to remodel your empty nest home in Contra Costa County, trust Gayler Design Build.
Learn more about our design-build process, and visit our portfolios for inspiring photographs of some of our previous remodeling projects. When you're ready to talk about remodeling, contact Gayler Design Build at 925-820-0185 for a complimentary in-home design consultation. Or use our contact form to schedule your appointment.
Want more inspiration? Sign up for our newsletter and follow us on social media!