A FAMILY LEGACY
Committed to reliable, high-end residential remodeling
A local leader in design-build excellence. Hundreds of homeowners' lives improved each year.
Flawless Design.
A Clear Plan.
Instant Assurance.
As a third-generation, family-owned design build remodeling firm, Gayler facilitates tailor-made home remodeling experiences delivered on time and on budget.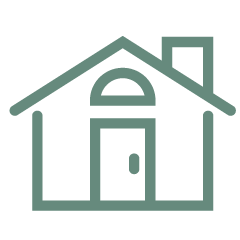 A Legacy of Dependability
Built from traditions and a dedication to values since 1961, Gayler Design Build is committed to delivering a higher standard of customer service and quality craftmanship. Our personal reputations depend on it.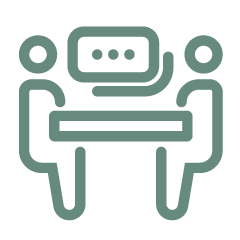 Timeless Home Design
As a homeowner, you want your home to be high-end, from the smallest finishes to the most significant details. At Gayler, you work with a creative team of designers who work collaboratively with you, focused on transforming your ideas into the home you imagined.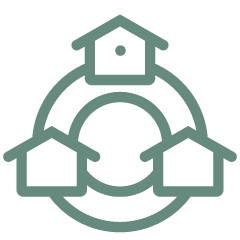 Project tracking on auto-pilot
Knowing where your project is at any given time is crucial, especially with our busy lives. That's why you are given real-time, 24/7 access to your project details through our online scheduling software and assigned a dedicated project manager. The results? Speed, accuracy, and complete transparency.
Let's Get Cooking! Indoors and Outdoors!
Join us for the last luncheon seminar of the year, Friday, November 3 at 12 PM
Trusted by hundreds of people,
businesses, and institutions around the region…
…who believe that a great remodeling experience is reliant upon a well-orchestrated process,
a dedicated team with integrity, and open communication. 
Gayler Design Build delivered our gorgeous new primary bathroom on time and on budget. They were professional and meticulous every step along the way. We lived and worked in our house throughout the 12+ week remodel and they were respectful and left the house clean and safe every day.
Learning more about the "design-build" concept made us lean towards this company. After researching all of their reviews and even talking to some of their former clients, we knew that it was worth it for us to entrust them with our project. From the very first meeting until the last walkthrough, we were guided with precision and care. No question was ever a problem or too trivial for them…They treat you like family and we are happy to call them friends!
We are so happy with our remodeling project. Gayler Design Build has the entire process down to a science. So many friends who have remodeled their homes using other contractors have horror stories of their projects. Ours was quite the opposite. We felt at ease throughout the entire process. We knew our home was in good hands with Gayler Design Build.
When people believe in what they are doing and love
what they do, the results are spectacular.
Every number tells a story.
Regional and National Awards
Years consistently on time and on budget
Years serving Contra Costa County

390 Diablo Road, Suite 210
Danville, CA 94526
(925) 820-0185
Open Monday through Friday
8:00 AM to 4:00 PM PST
Never miss a newsletter
By subscribing, you confirm that you're happy for us to send you our latest home remodeling articles, news, and events.