Danville, California is situated in the San Ramon Valley 30 miles from San Francisco. Flanked by the Las Trampas Ridge to the west and the Diablo Range in the east, the town stands in full view of the majestic Mount Diablo. It has a small-town charm offering many community programs and events; and offers top-notch schools with a wide variety of shopping, dining, and outdoor activities for anyone who visits or calls Danville home.
Our Design-Build Home Remodeling Services in Danville, CA
Whole House Remodels
Timing is key when it comes to starting construction on your home. Rather than doing multiple remodels over time, you may consider a whole house remodel—to save money and minimize frustration. You will save on materials by buying in bulk, you'll be inconvenienced once rather than multiple times over multiple remodels, and you'll only have to deal with zoning issues once as opposed to a lifetime of annoyances, just to name a few. And, you have the advantage of working with Gayler Design Build to lead you through the entire project, from concept to completion, ensuring you end up with the home of your dreams, delivered on time and on budget.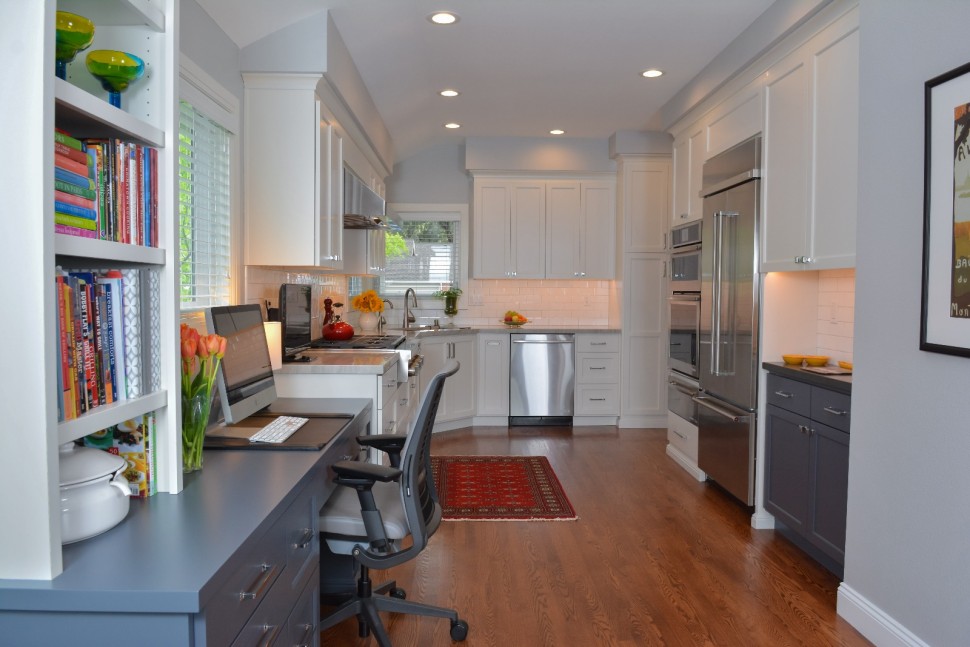 Whole House Remodel in Danville, CA
Kitchen Remodels
Kitchens are "the center of the home". It's where we congregate, entertain, and relax. That's why it's also the room we need to feel the most comfortable. If your current kitchen doesn't cater to your every need, functionally or aesthetically, perhaps now is the time to consider making a change.  Lucky for you, our design and construction team is here to help you plan a kitchen space that will serve your needs for many years to come.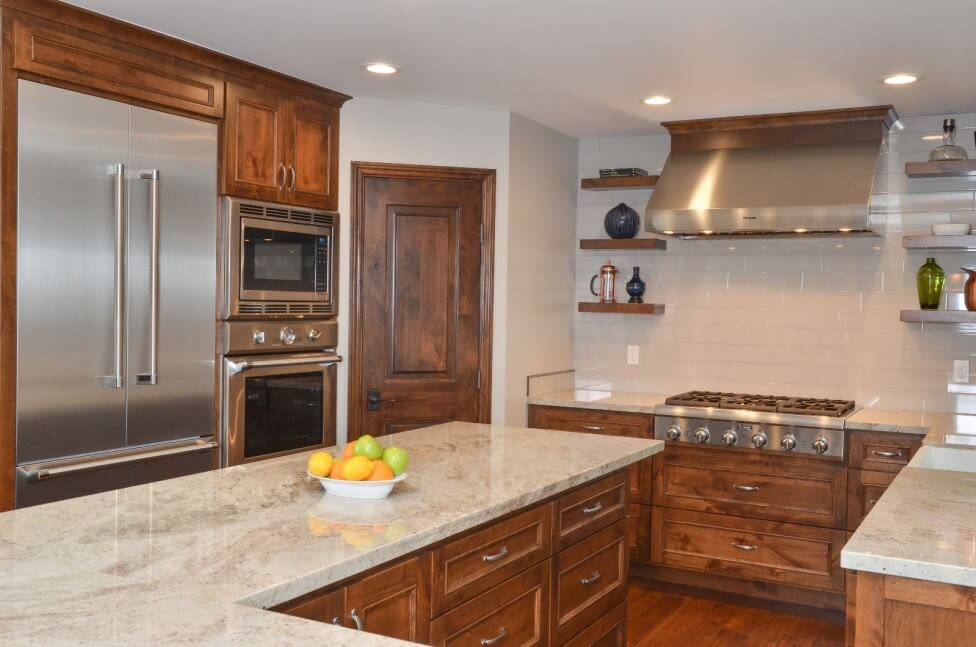 Kitchen Remodel in Danville, CA
Bathroom Remodels
Bathrooms continually top the list of most popular rooms to remodel. Thinking of replacing your tub with a seamless shower? Want a spa-like experience in your home? Our design team is an expert in combining beauty, form, and function to create a bathroom that dares to impress.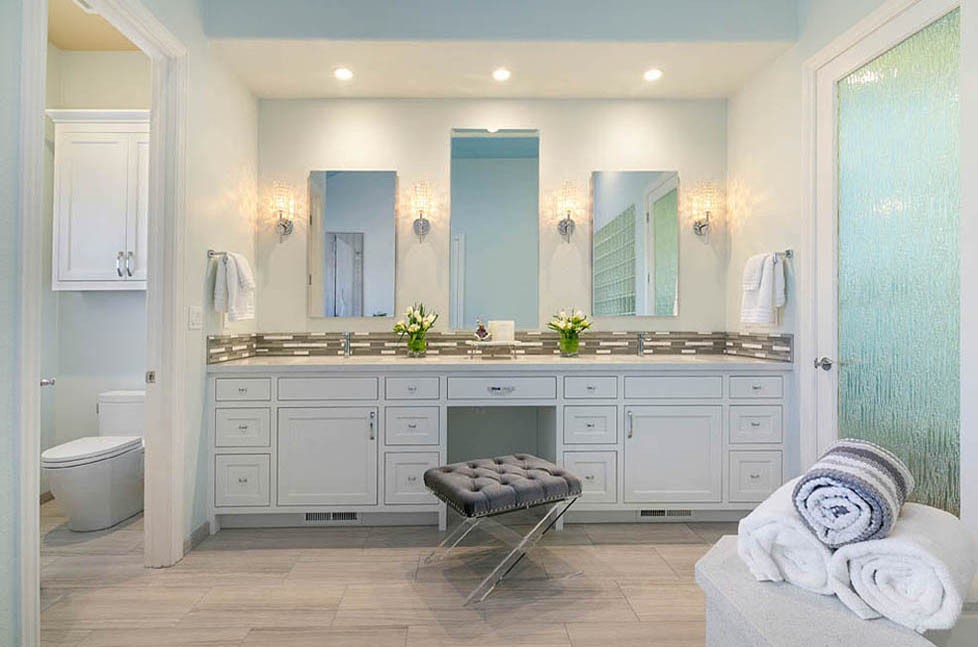 Bathroom Remodel in Danville, CA
Home Additions
Feel like you're running out of space in your home, but don't want to move? Before you call a realtor, consider adding more space with a room addition.  Gayler Design Build will evaluate your home to determine what sort of infrastructure changes need to be made to provide you with the extra space you need. We'll then walk you through the process—every step of the way.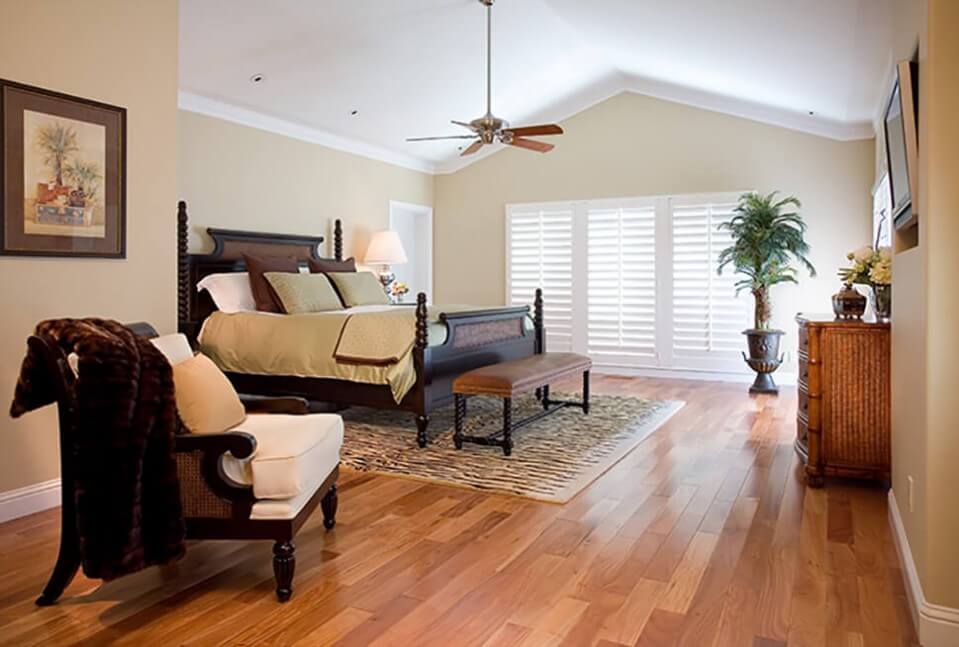 Room Addition in Danville, CA
Outdoor Living Spaces
With the temperate climate in and around Danville, many homeowners love to spend time outside.  And, an outdoor living space allows you the ability to extend your liveable space into the backyard—"bringing the inside out".  As you explore outdoor kitchen and patio ideas, keep in mind that creating a relaxing, stylish outdoor living space or outdoor room can greatly increase the appeal and value of your home and provide an oasis for friends and family to enjoy in supreme comfort. Gayler Design Build is just the expert you need to bring these indoor/outdoor elements together.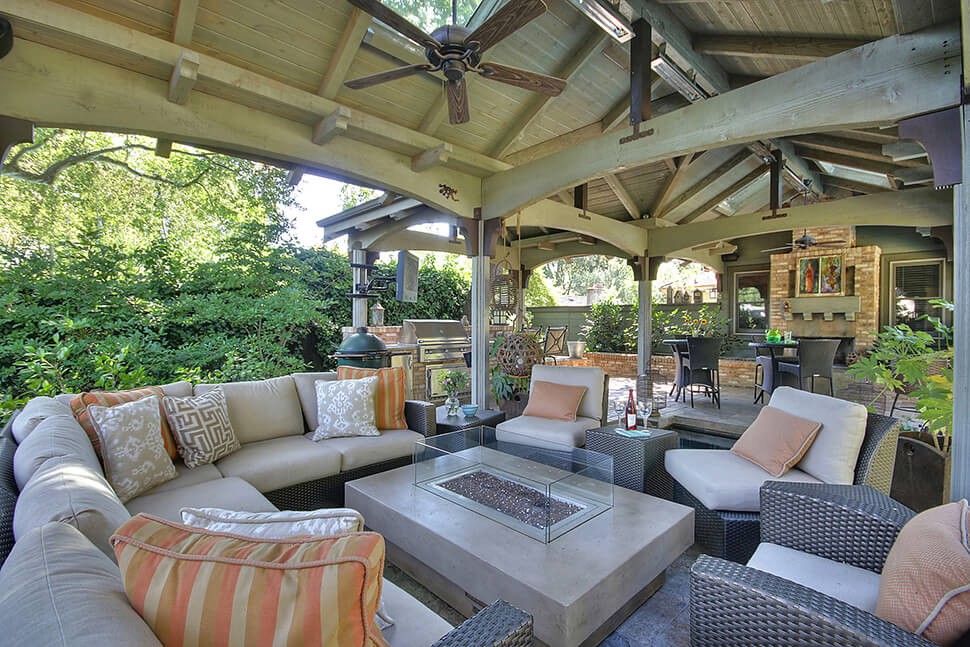 Outdoor Living Space in Danville, CA
ADUs
Accessory Dwelling Units in California are rising due to the booming real estate market, escalating home prices and rising property taxes. If you're fortunate to have the square footage on your property, an ADU or granny flat may be the perfect solution for creating flexible space for you, an aging family member, a young adult child starting out on their own, or even generating flexible income. Gayler Design Build helps you plan every detail, no matter how small, to accommodate your ADU lifestyle needs today and in the future. We also guide you through the ever-changing state and local building requirements, so you don't have to.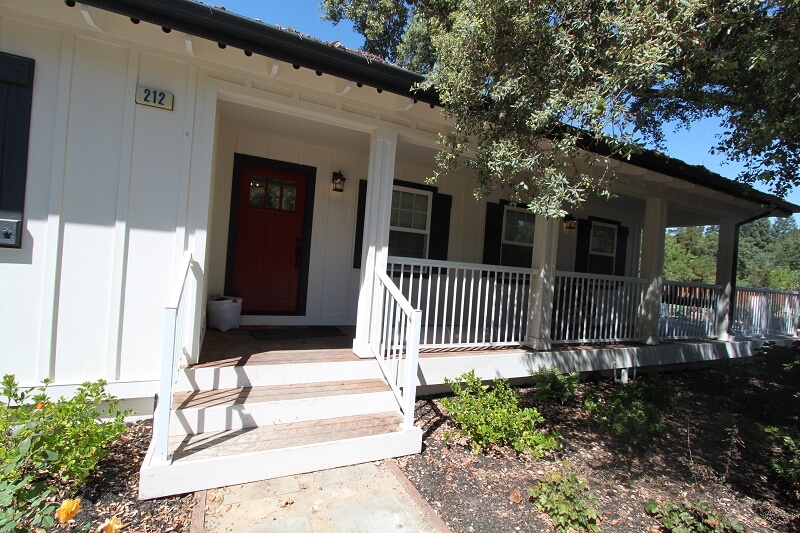 ADU Guest House by Gayler Design Build
Danville Design Build Home Remodeling Services
With a 23-year consistent track record of delivering projects on-time and on-budget and a 5-year warranty that extends coverage 5 times the industry standard, we are proud to deliver superior design-build services to homeowners in Contra Costa County. Inspired to start your own home remodel?  Take the first step by giving our
design team a call
.  Or sign up for one of our
free home remodeling webinars
to get your home remodeling project off the ground.
Get started on your home remodeling project today
Design and construct your home remodel with the peace of mind that your project will be done right—six decades of experience caring for homeowners, using reputable contractors, quality materials, insurance protection, and more.

390 Diablo Road, Suite 210
Danville, CA 94526
(925) 820-0185
Open Monday through Friday
8:00 AM to 4:00 PM PST
Never miss a newsletter
By subscribing, you confirm that you're happy for us to send you our latest home remodeling articles, news, and events.