Welcome to the family-owned business of Gayler Design Build. Owned and operated by George, Darlene, and son Chris Gayler. Founded in 1961, Gayler has proudly served Walnut Creek and the surrounding areas for 61 years, delivering high-end kitchen and bathroom remodels, room additions, outdoor living spaces, and whole house remodels. Enjoy consistent project delivery and budget management, reliable customer service, and exceptional design and construction expertise under this robust professional remodeling team. Learn about their highly effective design-build process, evidenced by the consistent 5-Star reviews from your friends and neighbors on Google, Houzz, Facebook, and GuildQuality.
The City of Walnut Creek, CA
Walnut Creek is a city in Contra Costa County, California, located in the East Bay region of San Francisco, about 16 miles east of the city of Oakland. With a rare blend of 2,800 acres of open space, a vibrant downtown, and a performing arts center, Walnut Creek offers something for everyone.
Our Design-Build Home Remodeling Services in Walnut Creek, CA
Whole House Remodels
Generally, owning a home is one of the biggest investments you can make— often where money spent improving it is realized later in its resale value. Just as important, most of us spend more time in our house than anywhere else.  So, making sure it's genuinely comfortable and functional, can go a long way toward boosting your quality of life. Whether you need more space for your family, or a new layout that better matches your lifestyle, Gayler Design Build will guide you through all of the important questions you need to answer to make your whole house remodel work for you now, and years to come.
Considerations include opening up small, closed-off room(s) into large flowing spaces; updating cabinets, appliances, and fixtures to fit a customized design aesthetic; and even adding a new room or addition.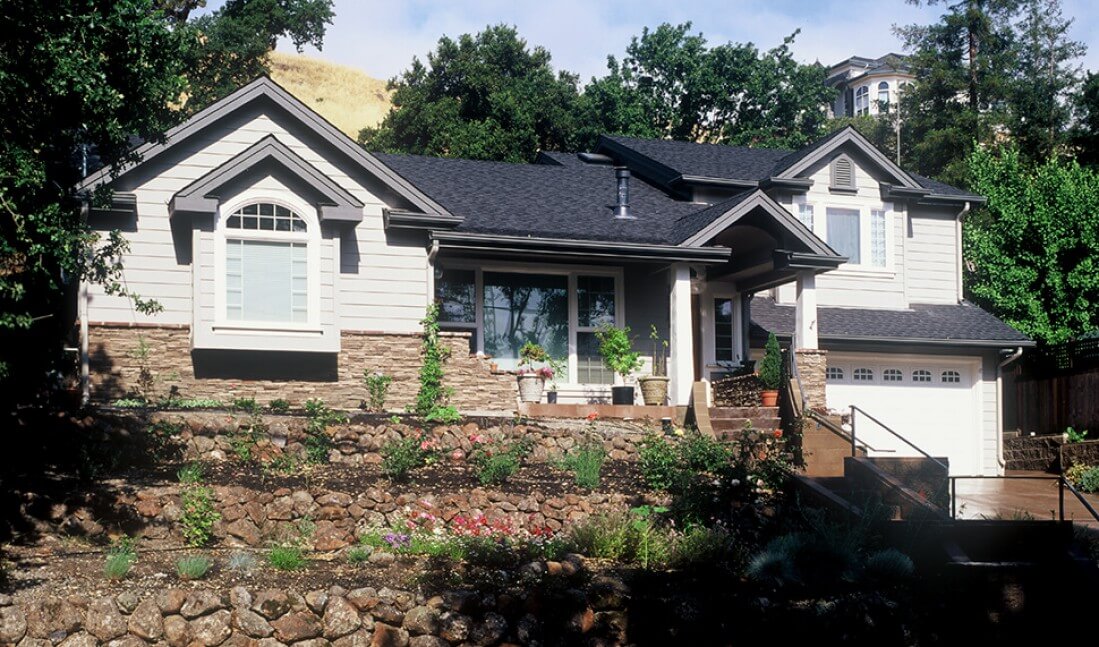 Whole House Remodel in Walnut Creek, CA
Kitchen Remodels
Often coined "the heart of your home," kitchens are a reflection of your lifestyle. They should complement your home's architecture, accommodate your cooking and entertaining needs, and have plenty of functional storage space.
A kitchen remodel is no easy task, and takes careful planning. Do you have a kitchen that no longer serves your needs? Are you coveting the latest kitchen appliances or longing for more storage space?  Get help working with the kitchen experts at Gayler Design Build who can guide you through a proven, organic process of addressing your needs, to include space planning, natural and ambient lighting, lifestyle needs, budget, timeline, etc.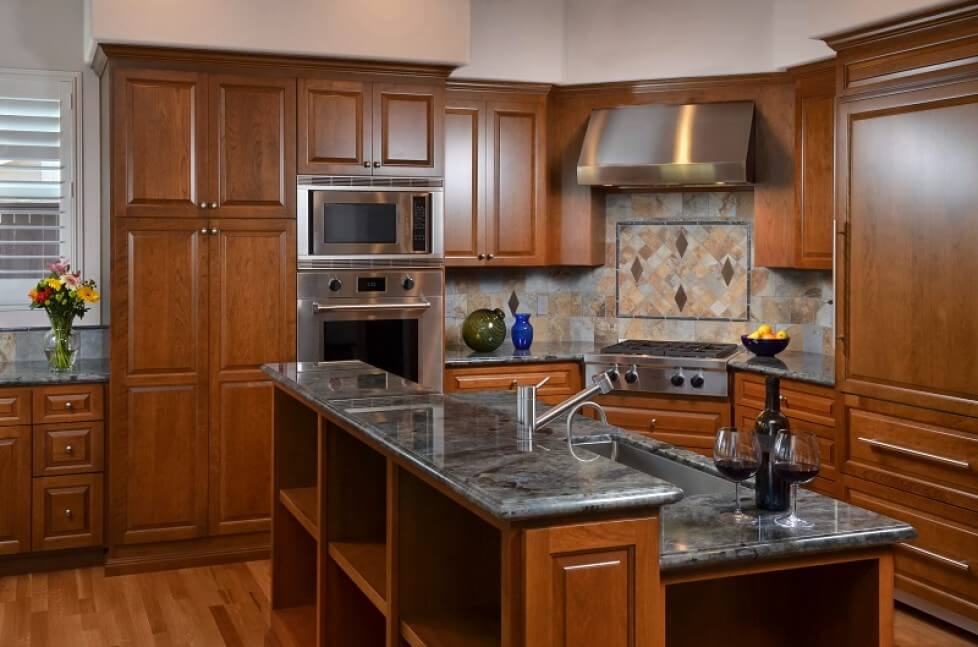 Kitchen Remodel in Walnut Creek, CA
Bathroom Remodels
Bathrooms are no longer just a utilitarian space. Instead, they're coveted as the single room in your home that can help you relax and unwind from a hectic day.  If your bathroom doesn't elicit feelings of comfort and enjoyment —it's worn or outdated, small and cramped, or does not reflect your lifestyle, perhaps it's time to consider a bathroom remodel. Consult the experts at Gayler Design Build. Our bathroom remodeling process starts with a complete evaluation of your needs, desires and budget requirements.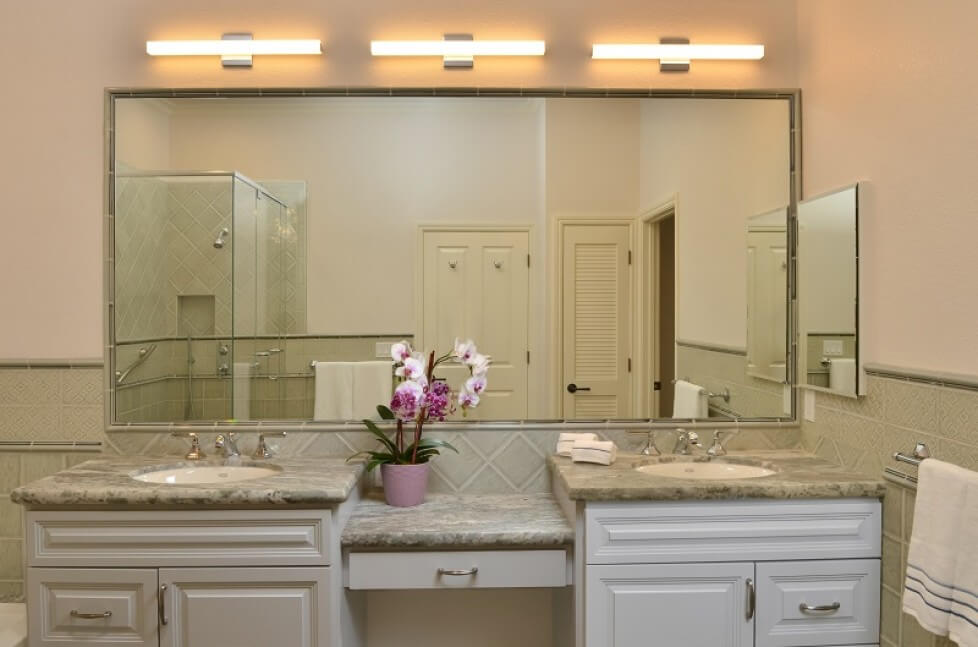 Bathroom Remodel in Walnut Creek, CA
Home Additions
Since your home is one of the biggest investments you can make, renovations add to its value. Any money you spend on your home can normally be recouped in equity. As a result, no matter the size, building a home addition may turn out to be the best decision you can make.  Our clients have added home additions for these reasons, to name a few:
New private bedroom/bathroom

New home office

New hobby room (man cave, craft room, game room)

Expand existing living space (e.g., kitchen, living room, etc.)
Gayler Design Build utilizes a proven design-build process to ensure every step of your home addition is carefully navigated and is as enjoyable as possible.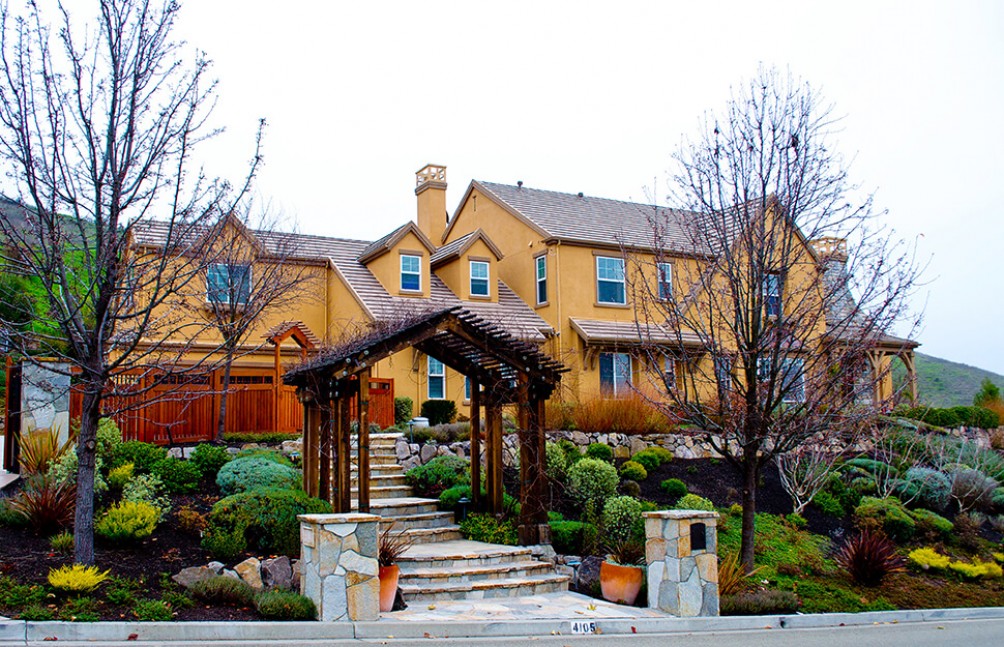 Home Addition by Gayler Design Build
Outdoor Living Spaces
With an average of 262 sunny days a year, Walnut Creek homeowners enjoy spending time outdoors.  Once just a place to add patio furniture and a small grill, nowadays, homeowners are maximizing their outdoor living space by building living rooms with televisions, outdoor kitchens and fire pits, and even pizza ovens. Get inspiration and expert advice on your outdoor living space from the design and construction specialists at Gayler Design Build.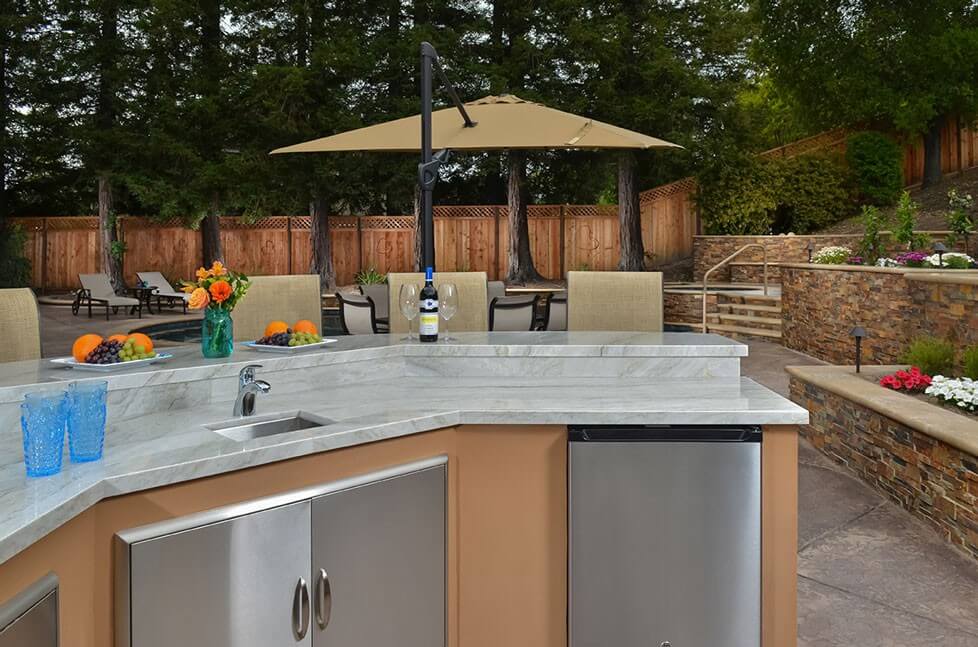 Outdoor Living Space by Gayler Design Build
ADUs
Growing in popularity, particularly in California to combat the rising housing shortage, are Accessory Dwelling Units (ADUs), otherwise known as in-law suites or granny flats. This small, self-contained residential unit, is a housing solution for many families, which provide:
Multigenerational living space

Comfortable accommodations for frequent guests

Flexible housing solutions for aging parents or adult children

Additional rental income or future resale value

Separate space for a hobby or unique living space

Entertainment / pool house / game room
Also important to note: the regulations surrounding ADUs are constantly changing and vary from city to city.  lf you're considering one for your property, make sure to sign up for one of our complimentary ADU seminars or call us to learn more. Get the help you need navigating the process of building a small home on your property.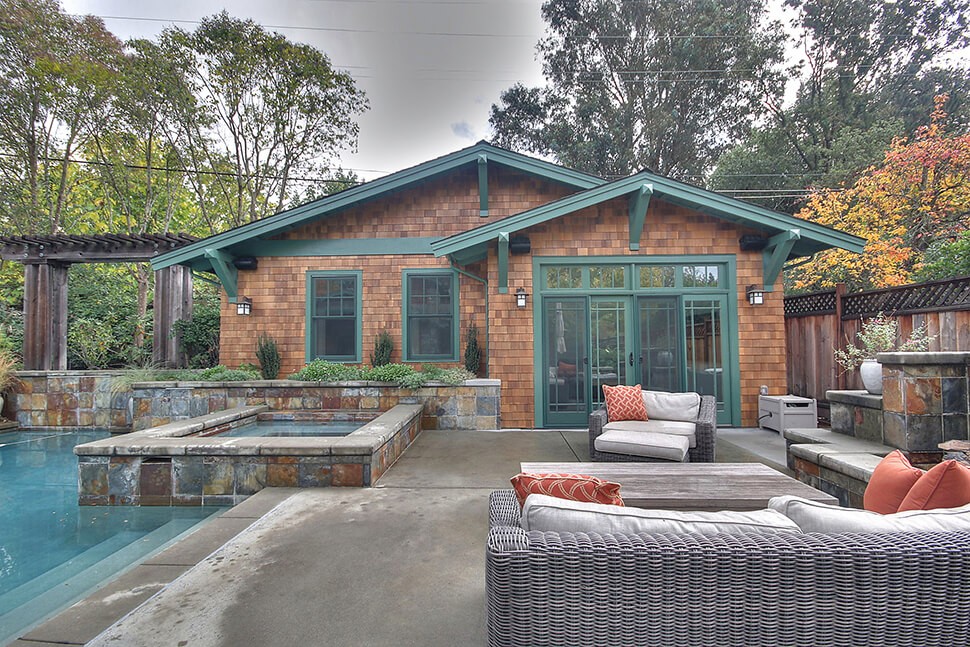 Outdoor Living Space by Gayler Design Build
Walnut Creek Design Build Home Remodeling Services
When it comes to choosing a remodeling contractor in Walnut Creek, be sure to do your research.
Take advantage of our complimentary Home Remodeling Guide —designed to help you take the stress out of planning your next home remodel.
Subscribe to our bi-monthly newsletter chock full of expert remodeling advice, tips, and home remodeling design ideas. And, don't forget to follow us on Facebook (@GaylerDesignBuild) or Instagram (@Gaylerdesignbuild) to experience the true mastery that is luxury design-build remodeling.
Ready to get started? Call us today to request a complimentary design consultation.
Get started on your home remodeling project today
Design and construct your home remodel with the peace of mind that your project will be done right—six decades of experience caring for homeowners, using reputable contractors, quality materials, insurance protection, and more.

390 Diablo Road, Suite 210
Danville, CA 94526
(925) 820-0185
Open Monday through Friday
8:00 AM to 4:00 PM PST
Never miss a newsletter
By subscribing, you confirm that you're happy for us to send you our latest home remodeling articles, news, and events.