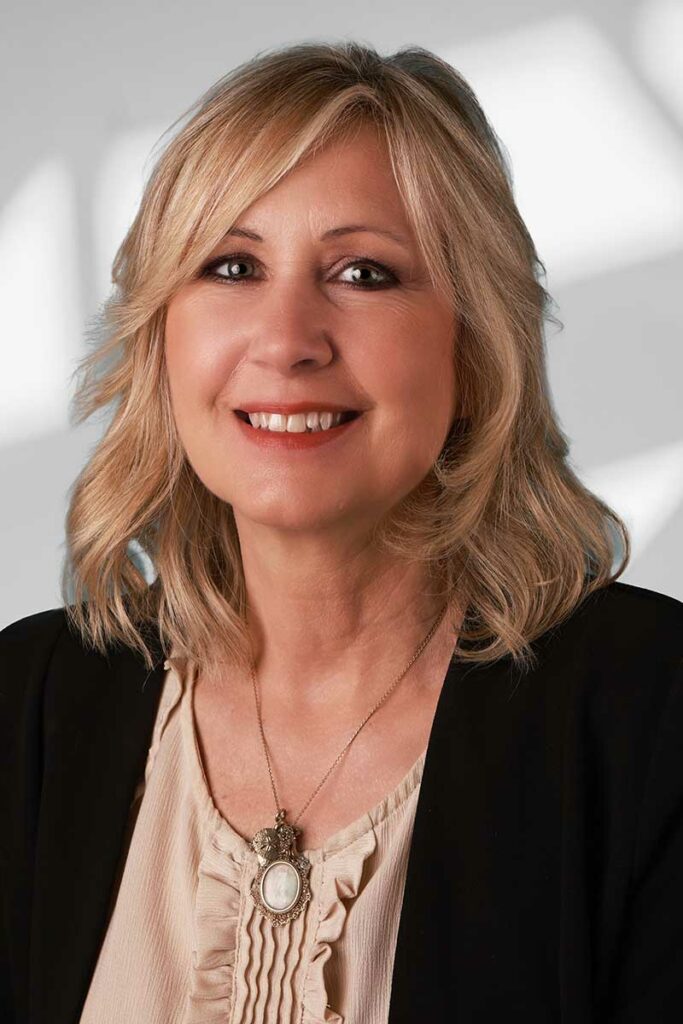 Donna Ellering
Admin Assistant
Favorite way to spend the weekend
When it comes to rest and relaxation, my "happy place" is on the water. I find blissful happiness boating and partaking in water sports. I also enjoy outdoor activities with friends and family—anything from golf to horseback riding to bocce ball.

Favorite remodeling project(s)
While I enjoy and respect what goes into all residential transformations, I particularly like kitchen and bathroom remodels. They are high-trafficked areas of the home that can be uniquely designed to accentuate a homeowners' distinctive design style and functional needs. Priceless!

Professional passions
Nothing is more rewarding than communicating well with clients, putting them at ease and bringing joy and comfort to their home remodeling process.

Education, years of experience, certifications, etc.
With a background in business administration and over 20 years as a customer service agent, Donna brings warmth, joy and a positive energy to the Gayler office team.

Fun fact
When I'm not working, I find any excuse to travel. I also enjoy interior painting.


390 Diablo Road, Suite 210
Danville, CA 94526
(925) 820-0185
Open Monday through Friday
8:00 AM to 4:00 PM PST
Never miss a newsletter
By subscribing, you confirm that you're happy for us to send you our latest home remodeling articles, news, and events.