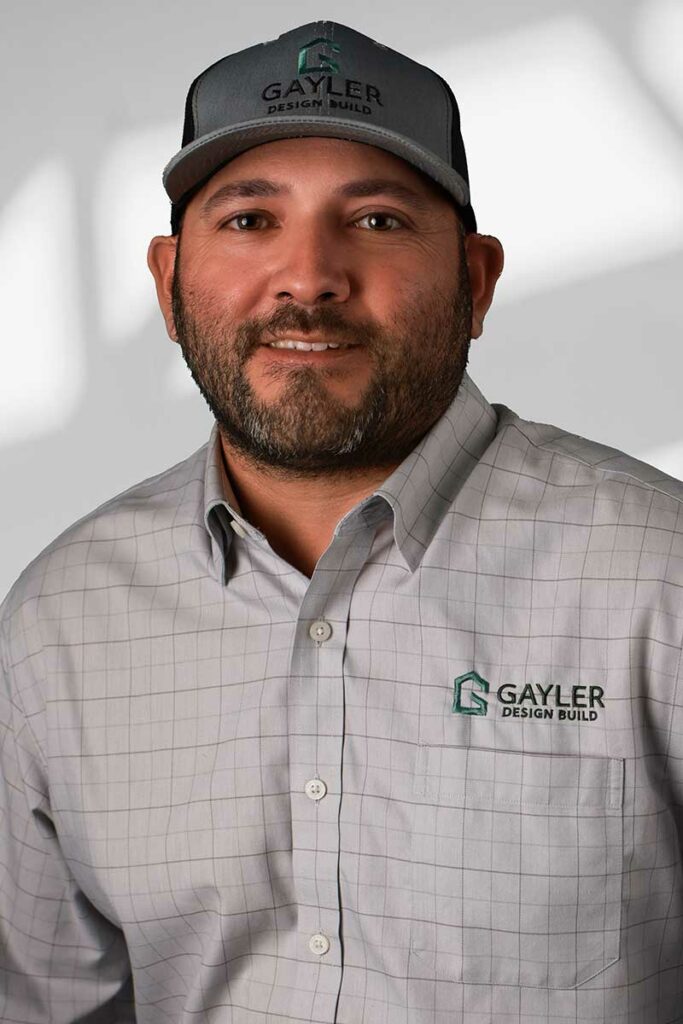 Genaro Alvarado, Jr.
Production Manager
Favorite way to spend the weekend
I love riding and working with horses, spending time with my family, catching some sun, and boating all summer long. I also love hunting, fishing, and working on trucks.
Favorite remodeling project(s)
I find large, complex projects particularly challenging and engaging.
Education, years of experience, certifications, etc.
I have an AA degree from Shasta College. I'm also a Licensed General Contractor, with 15 years of construction experience in various phases of construction, from operating heavy equipment, and rough and finish carpentry, to managing jobs from start to finish.
Fun fact
Growing up, I actually hated construction. My father would make me help him after school when I was very young. And I avoided all jobs related to construction. But it eventually grew on me, and then I started to love it. As I got older, I worked at places like Caterpillar, a motorcycle dealer, Farming Fleet, etc. After finishing college, little did I know I would end up loving this industry as a career. It's not just a job, it's who I am, it's the thing I love to do and that I'm very passionate about.

390 Diablo Road, Suite 210
Danville, CA 94526
(925) 820-0185
Open Monday through Friday
8:00 AM to 4:00 PM PST
Never miss a newsletter
By subscribing, you confirm that you're happy for us to send you our latest home remodeling articles, news, and events.