Having a bathroom off of your primary bedroom is no longer just a necessity. Homeowners are using this space to create spa-like retreats within their home and enjoying it as a place to calmly prepare for the day and escape from the worries at night. If you're tired of your en suite primary bathroom and want to make a change, you'll want to read these planning and must-haves for your remodel. 
Why is it called an en suite?
The term en suite comes from the French, and means "following." In terms of real estate, it is used to describe a bathroom that is directly connected to a bedroom so as to form a suite of rooms. In many cases, the en suite bathroom is only accessible from that bedroom, as with a primary suite, but the term can also refer to bathrooms that have a second entrance, as from a hallway or second bedroom. 
#1: Determine Your Needs and Wants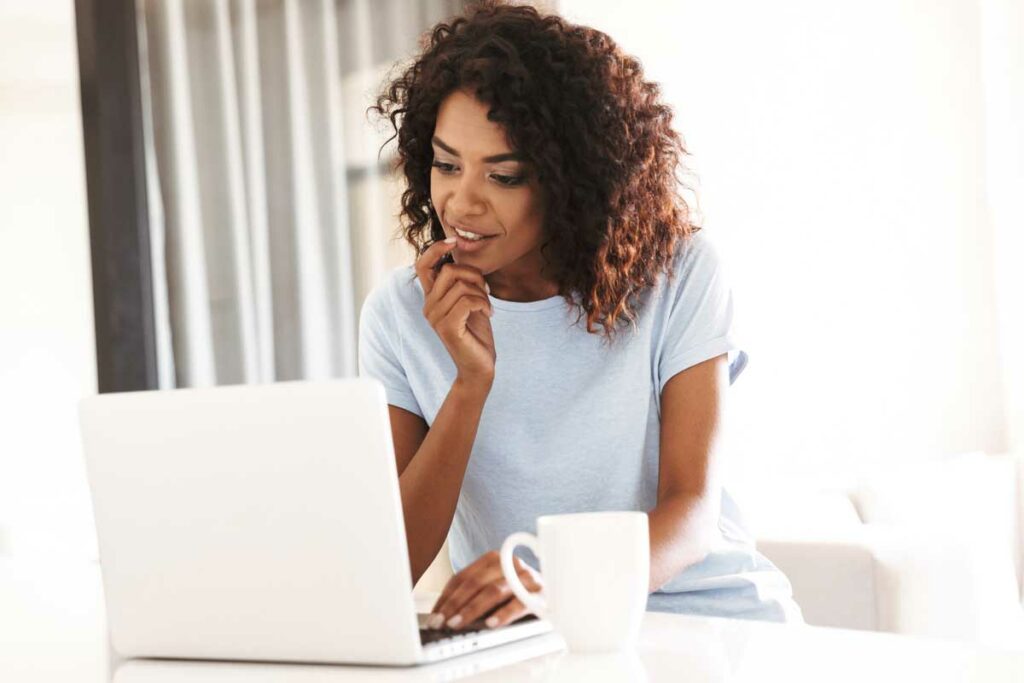 You should come to your remodeler with an idea of both what you want and need in your primary suite renovation. Do you want a larger shower, a soaking tub, double vanities, or a steam shower? Do you need more space for storage, a larger turning radius for wheelchair access, or features for aging in place?
Don't worry about cost just yet. Gather ideas at this point into a design idea notebook. Include your thoughts, and photos or articles you've clipped. Peruse Houzz and Pinterest for visual images you like, and copy them into a design file. The more you can narrow down what you want or don't want, the easier it is for your remodeler to design your unique space.
Mistake to avoid: Not having any idea of what you want before speaking with a remodeling contractor.
#2: Create a Budget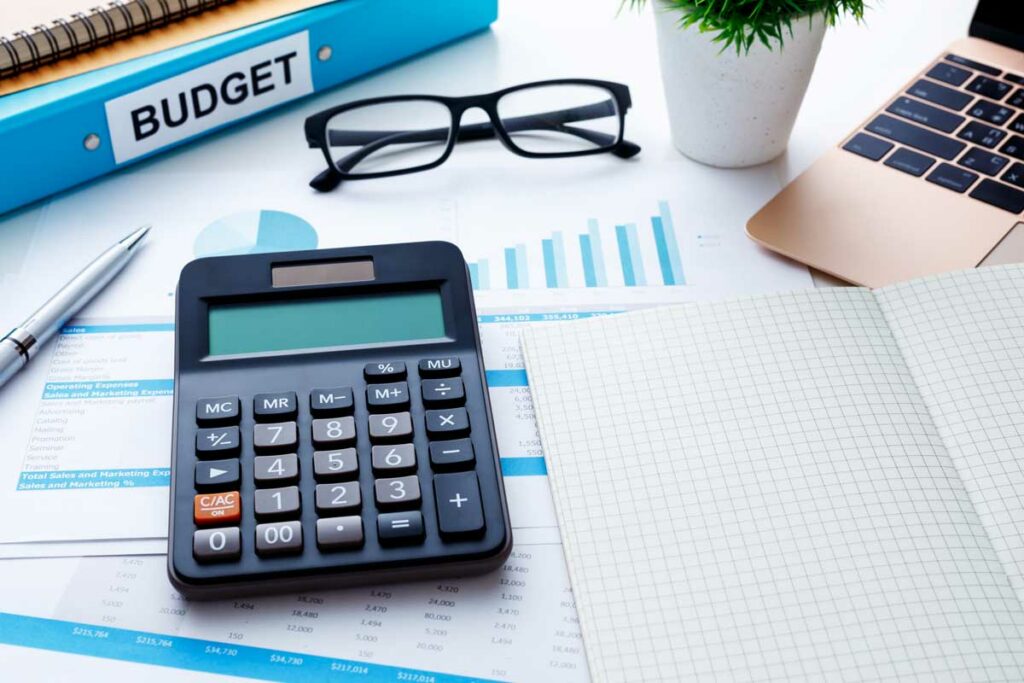 It would be nice to have an unlimited budget for your en suite remodel, but that's not usually the case. Look at your finances and talk about how much you can realistically afford. This helps set parameters on what is actually feasible when discussing your project with your remodeling company. But bring your ideas. There are likely ways to incorporate some of those extras you may not have thought you could afford!
Mistake to avoid: Not being realistic about what you can really afford or not afford.
#3: Consider Location and Layout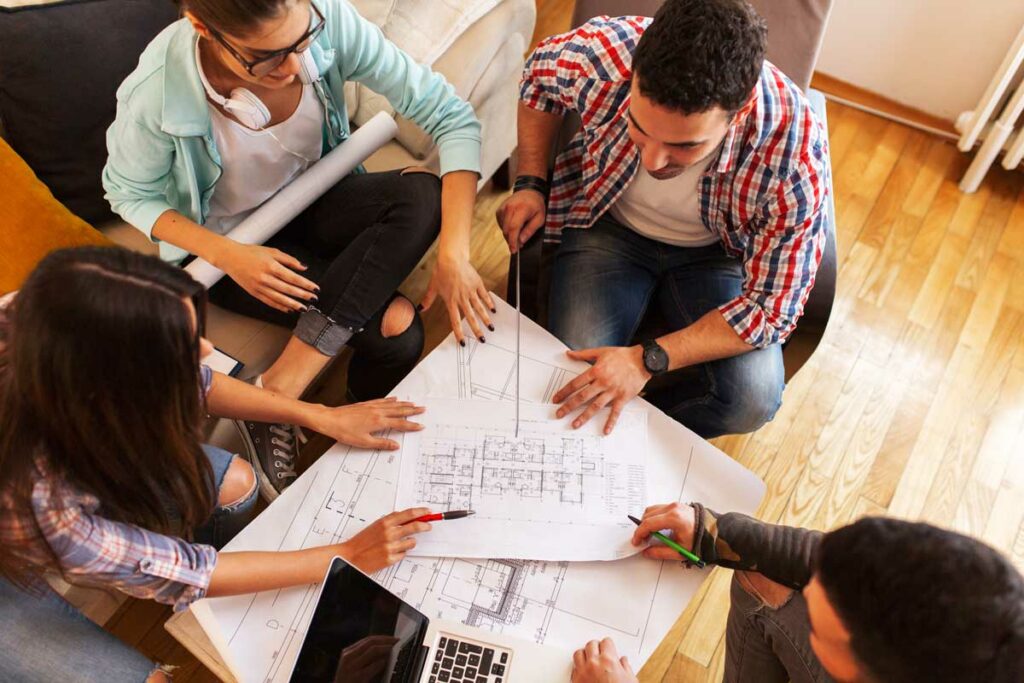 A qualified design-build remodeling firm will look at your existing space and offer suggestions and recommendations on what is feasible within your budget. But you need to decide whether you want to remodel an existing primary en suite, add an en suite bathroom to a primary bedroom, bump out the primary bedroom to make it larger, or create a whole new addition.
In terms of layout, think of the items you'd like to have included, and where you might want them to be placed. Do you want:
A bathtub or shower; or both
A wet room
The bathroom open or closed to the bedroom
Walls removed to create a larger bathroom (consider structural impacts and increase to budget)
A seating area within the bathroom or shower
Space for more than one person to be using the bathroom
A separate toilet area
Enhanced storage
Dressing area
Makeup vanity & mirror
Laundry area
Universal Design features
 Mistake to avoid: Trying to fit too much into a too-small bathroom space.
#4: Think About Aesthetics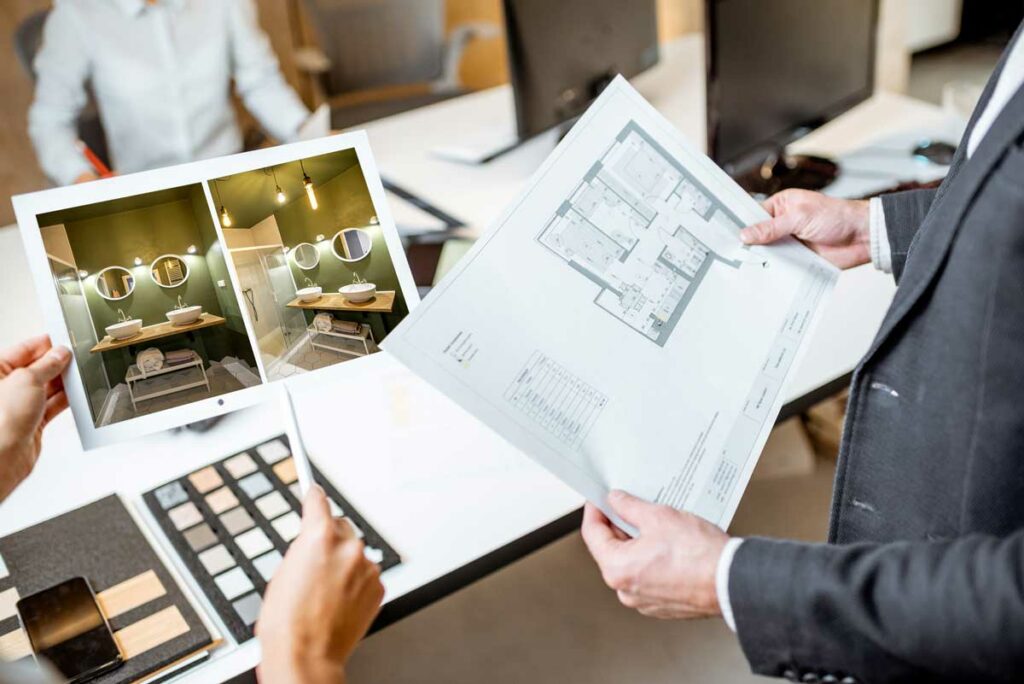 Your primary bathroom is more than where you just care for your personal hygiene and prepare for the day. It should be a serene place to unwind and relax. Here's where the ideas you've collected in your design files come into play. Show your remodeler the styles, colors and features you like and describe how you would like your bathroom to look and feel. If the en suite bathroom is open to the bedroom, you will want to create a cohesive blend between the rooms.
Aesthetics can include:
A better view
Types of flooring
Textures
Color schemes
Designs
Lighting
Beauty
Sound
Mistake to avoid: Not including your personality and personal touches. 
Related: 9 Most Common En Suite Planning Mistakes to Avoid 
 #5: How About Amenities?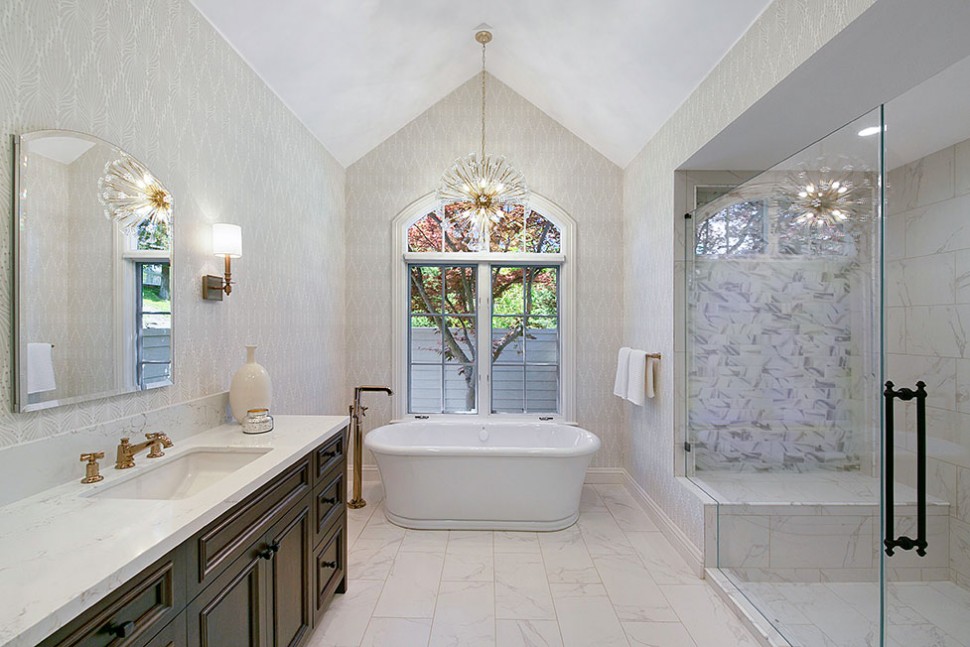 Here's where you can dream. What features would you really like to have in your en suite bathroom? Make a list of which ones are "must-haves" and which are "like-to-haves?" Your design-build remodeler will want to work all of the must-haves into your plan, and give you as many of your luxury items as possible within your budget.
Here are some of the most popular amenities:
Shower & Bath:
Fogless, heated mirror in the shower
Steam shower
Multiple and/or rainfall showerheads
Low-curb shower
Shower door/glass wall options
Jetted tub
Custom Storage:
Drawers or pullouts including integrated power sources for storage of tools like hair dryers and curling irons
Miscellaneous Amenities:
Heated flooring
Heated towel racks
Smart toilet
Custom mirrors
Touchless faucets
Unique hardware
Custom sound integration
Custom lighting, with lighting zones, and adjustable and task lighting
Door & window styles
Fireplace
Mistake to avoid: Skimping now and regretting it later.
#6: Don't Forget About Storage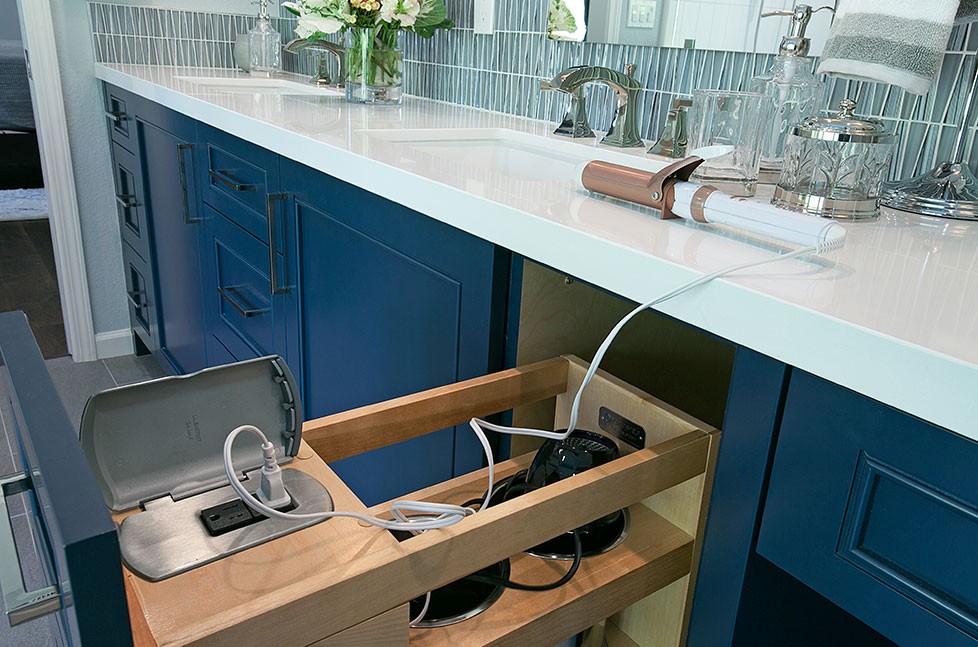 Having places to put everything will help keep your new en suite bathroom clean and tidy. During the design phase, talk about how you will use your bathroom and for what items you'd like to create storage. In addition to the normal cabinetry and linen closet, some homeowners want to incorporate one or more closets or even a walk-in closet into their bathroom area. Others prefer to have their clothing closets within the primary bedroom.
Consider all types of storage that can be created, both built-in and free-standing. They can include:
Vanity and wall cabinetry: closed storage for grooming tools, products and linens
Drawers: store cosmetics and grooming tools
Open shelving: to display items or have them readily at hand
Medicine cabinet: for smaller, easy-to-access items
Linen closet: to store towels, sheets and other items
Walk-in closet: for clothing and personal items
Free-standing: custom or purchased cabinets, storage ottomans, baskets or other storage vehicles
Mistake to avoid: Not planning ahead for storage needs.
Choose a Design-Build Remodeling Firm like Gayler Design Build
The biggest piece of advice in planning your en suite primary bathroom is to choose an experienced design-build remodeling firm to work with—like Gayler Design Build. Working with one firm for both your design and construction is essential for coordination and successful completion of your project.
We work hard to give our clients the bathroom of their dreams, and are extremely proud of our unblemished 23-year record of on-time and on-budget delivery. It's proof of our commitment to excellence in the coordination of our communication, processes and award-winning teams. It is our goal to provide each client with the highest-quality experience and exceptional results. Not to mention our unprecedented five-year written warranty!
Gayler Design Build is a family owned and operated remodeling company serving the Tri-Valley and Lamorinda areas of California. We understand your neighborhoods and have worked in many of the older homes in our area. And we'd love to help you transform your home.
When you're ready to remodel, contact us for a complimentary consultation at 925-820-0185, or submit your request through our online contact form.
For inspiration, tips and trends, subscribe to our newsletter, view our Bathroom Design Portfolio, and download our free guide to preparing your home for remodeling.