Bathroom Remodeling Gallery
Large Spa-Inspired Bathroom Remodel
Our client's goal for this residential renovation was to transform an outdated primary bathroom into a dreamy transitional design that was inspired by a spa, promoting rest and relaxation.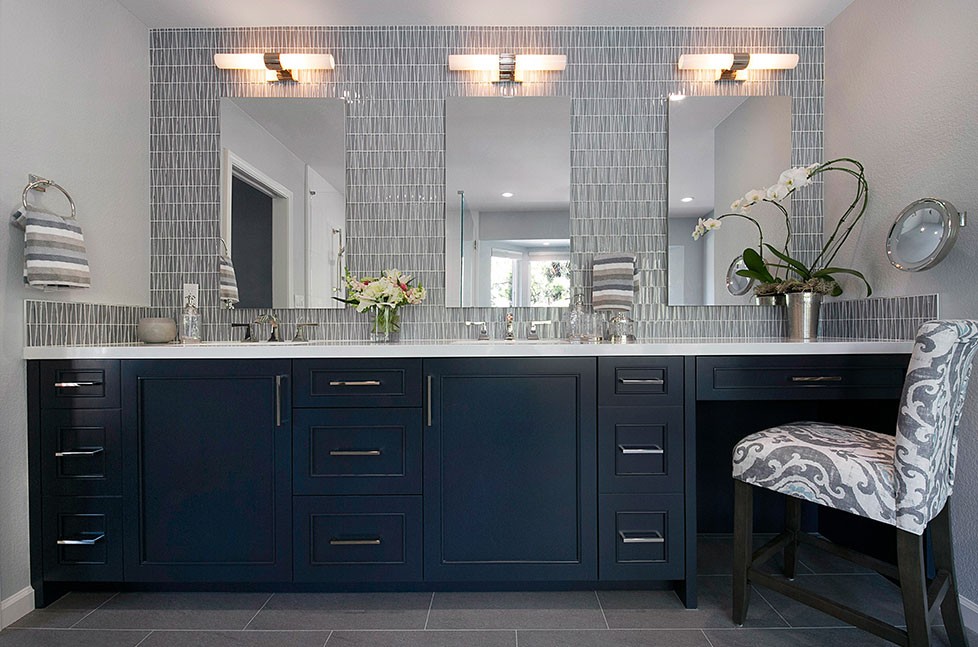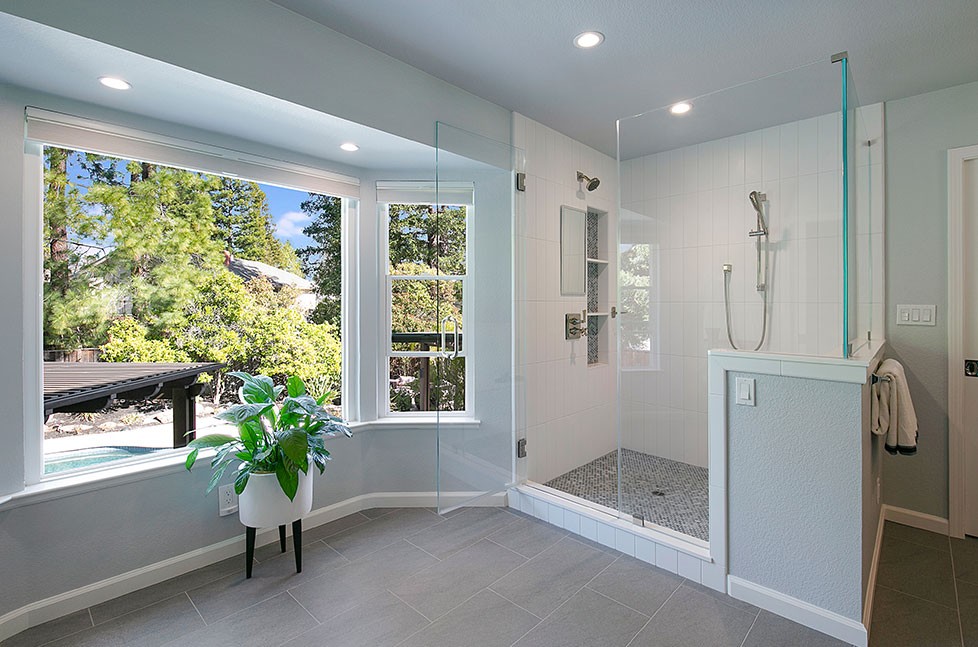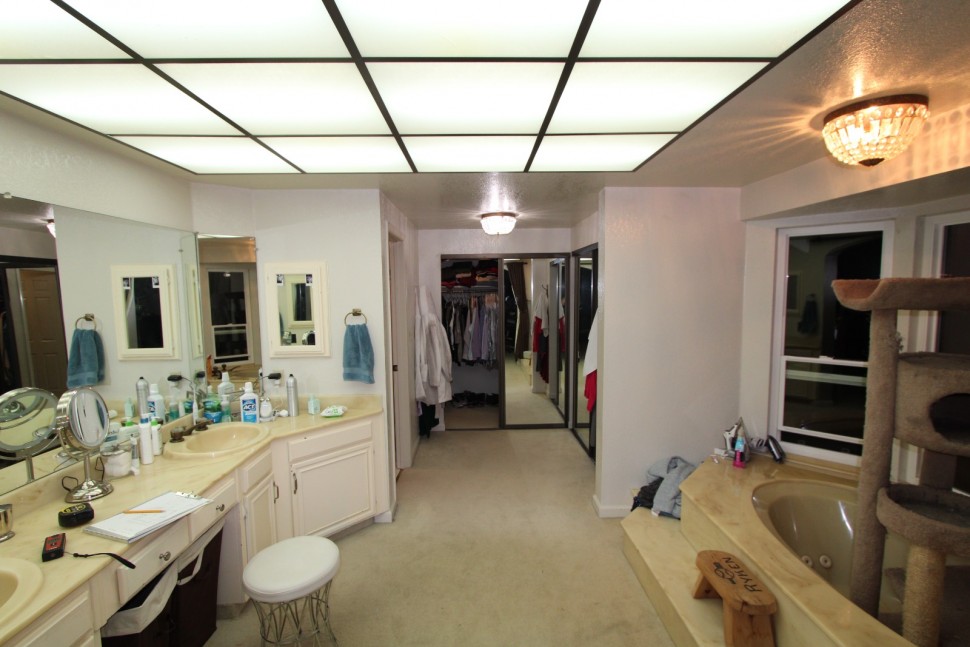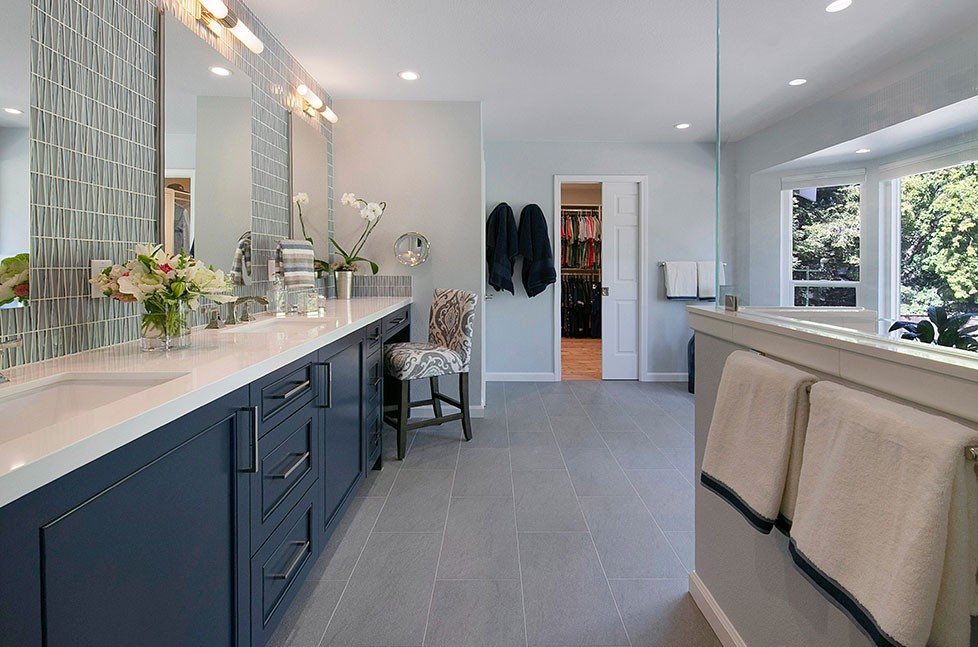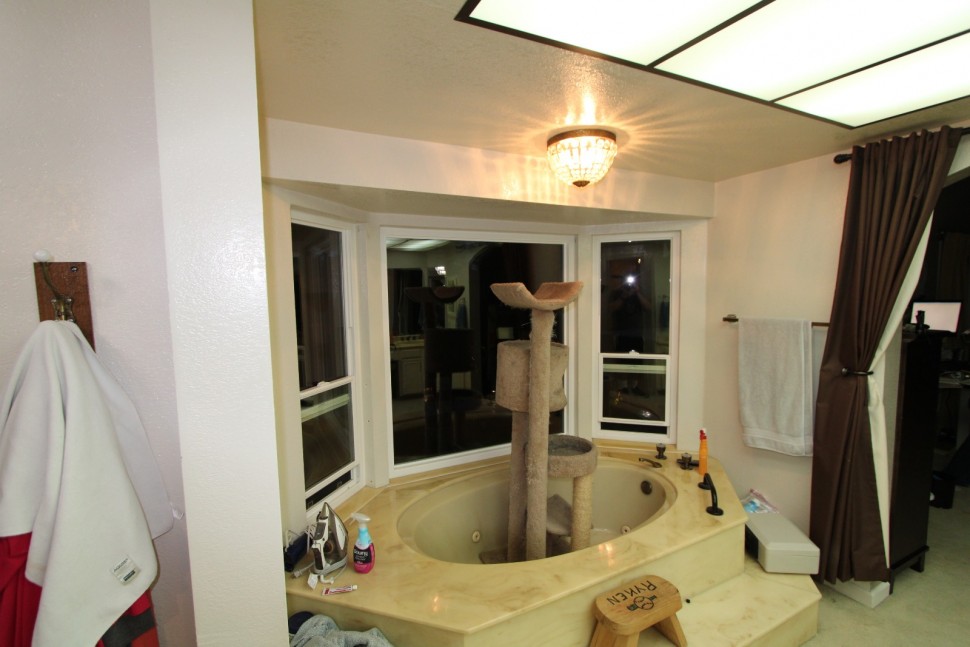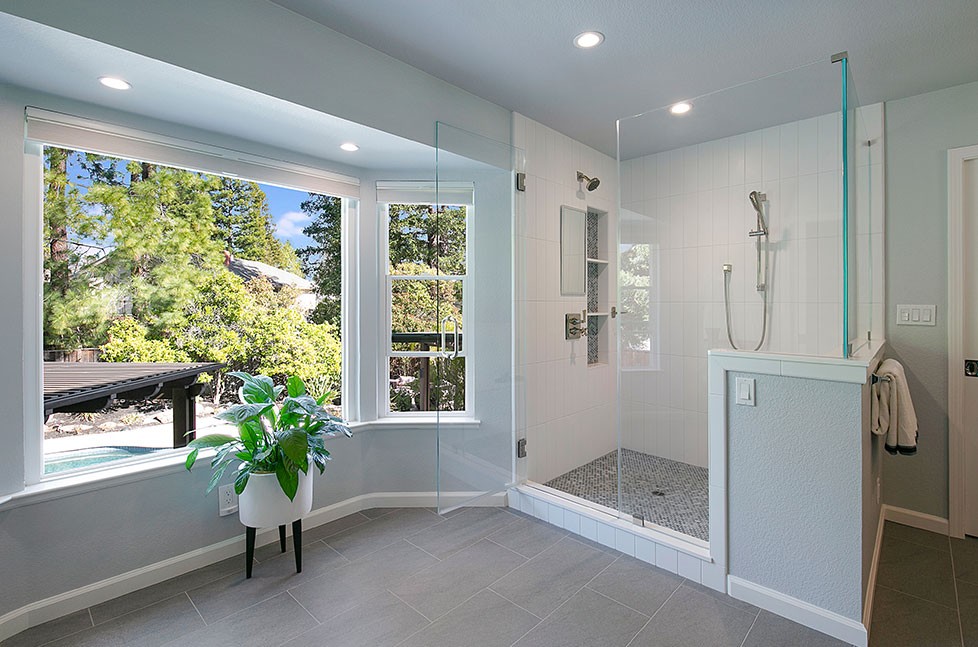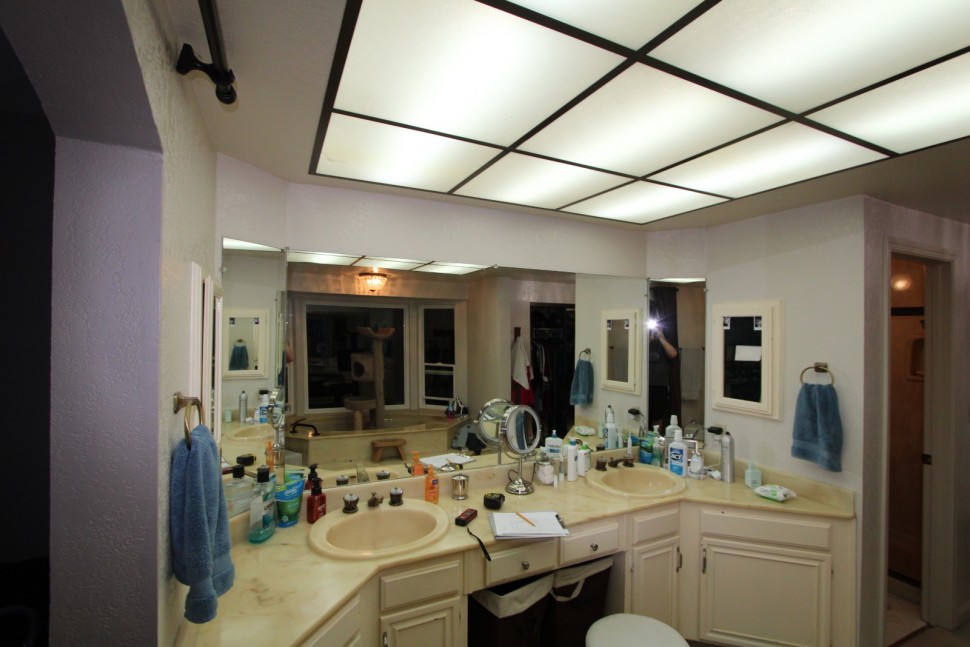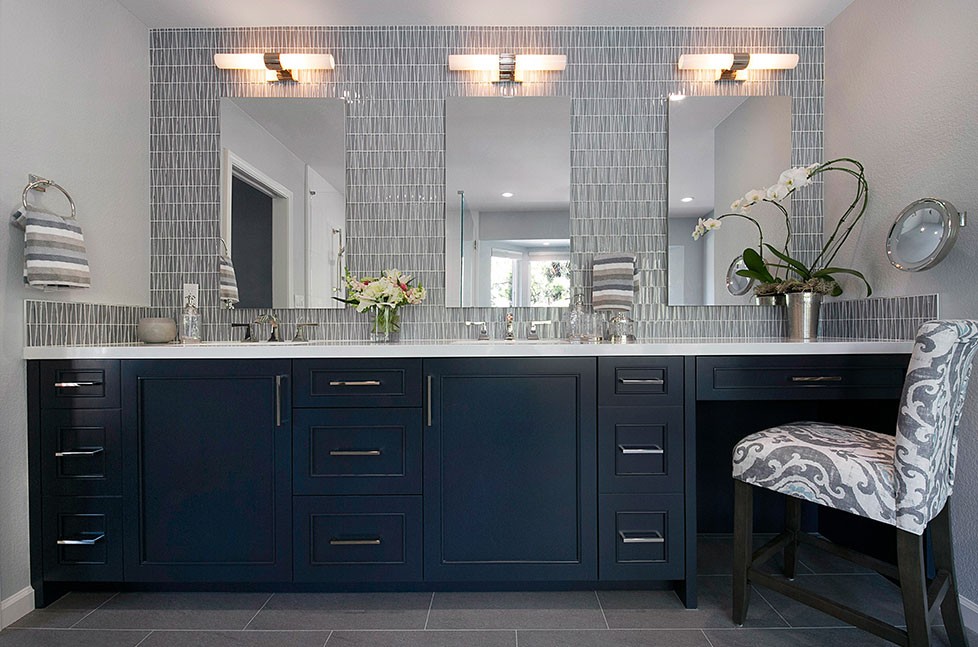 Challenge
One issue we had at the start of the project involved working around the COVID-19 restrictions—implementing and managing job site safety protocols that ensured anyone working on the job site, and the client, felt safe and protected.
We also had to come up with a creative design solution for nearly doubling the bathroom's storage capacity while keeping the space functional and aesthetically pleasing.
Solution
To achieve the look that our client was looking for, a complete demolition of the bathroom was necessary. With practical purpose in mind, the primary bathroom was custom-designed with a large walk-in shower, full-length double vanity, and radiant floor heating.
Read More
To allow enough space for a new shower with a bench, we borrowed 4' x 14.5' of space from the adjoining primary bedroom. After removing the unused, oversized tub, we took down the wall that sectioned off the existing closet area, created a new closet space in the back of the bathroom, and added a new double vanity. This created better flow and increased storage capacity and of course improved the aesthetics, which took into account color, balance, movement, pattern, scale, shape, and visual weight. Universal design features were also incorporated into the space, factoring in safety and improved accessibility.
To accommodate the client's need for easier personal care, we added a fog-free mirror in the shower and a built in "beauty bar,'" which included an organized makeup drawer, innovative drawer outlets, and pull-out storage for personal hair care tools, hygiene products, accessories, etc.
Complementing the deep blue cabinets, we chose a palette of watery blue accents, including a glass tile vanity wall in a trapezoid pattern that acts as a striking feature in the room. Clean quartz countertops offer low maintenance and allow the tile wall to stand out in its glimmering beauty. The matte finish tile on the shower walls is easy to maintain and helps hide water spots.
Large format, rectified tile in a medium toned gray covers the entire floor completing the look and pulling together the desired "relaxing retreat" that the homeowners envisioned.
Result
The client's design selections in concert with our carefully executed design-build process resulted in a flawlessly executed project. These homeowners were thrilled to receive a new primary bathroom that now soothes and relaxes—their own in-home spa retreat.
Ready to discuss remodeling ideas for your bathroom?

390 Diablo Road, Suite 210
Danville, CA 94526
(925) 820-0185
Open Monday through Friday
8:00 AM to 4:00 PM PST
Never miss a newsletter
By subscribing, you confirm that you're happy for us to send you our latest home remodeling articles, news, and events.