Bathroom Remodeling Gallery
An Elegant Transitional Primary Suite Remodel in Alamo
The owners of this tranquil home in Alamo were ready to update their primary suite. The primary bathroom was too small and lacked adequate storage, vanity counter space, and closet space, making it feel cramped and limited in functionality.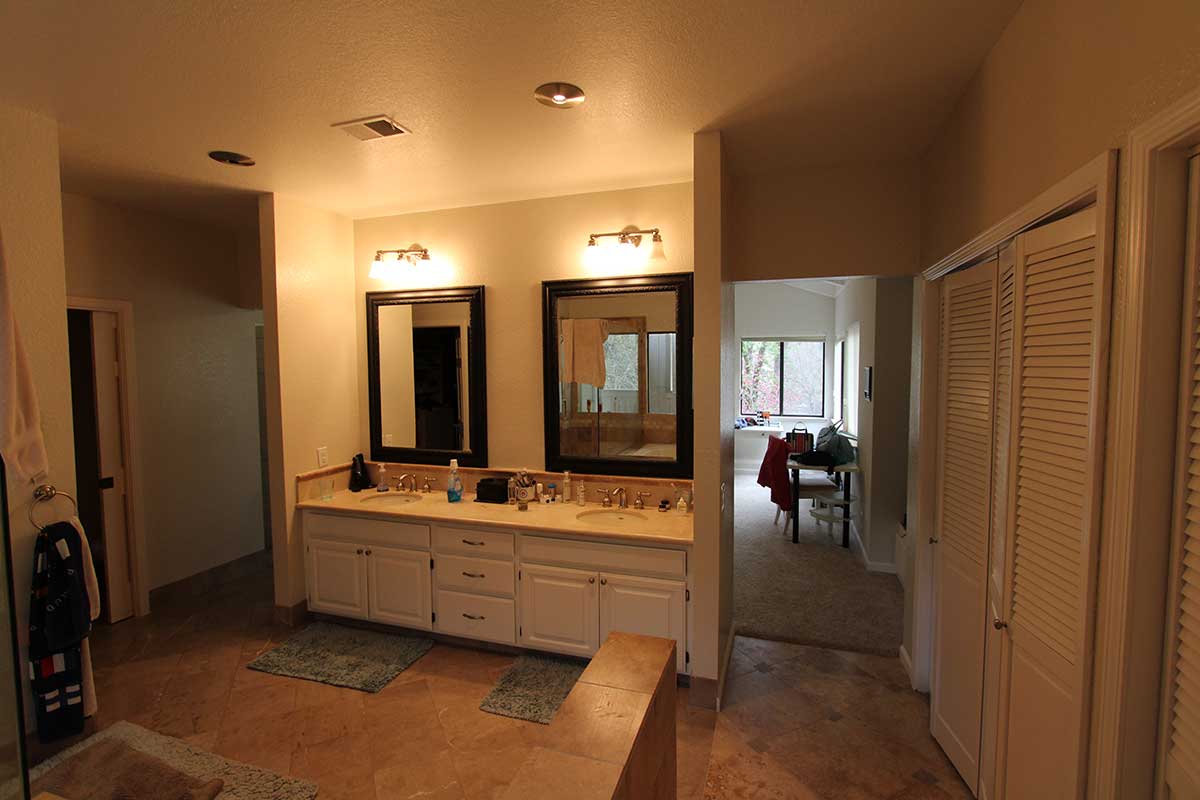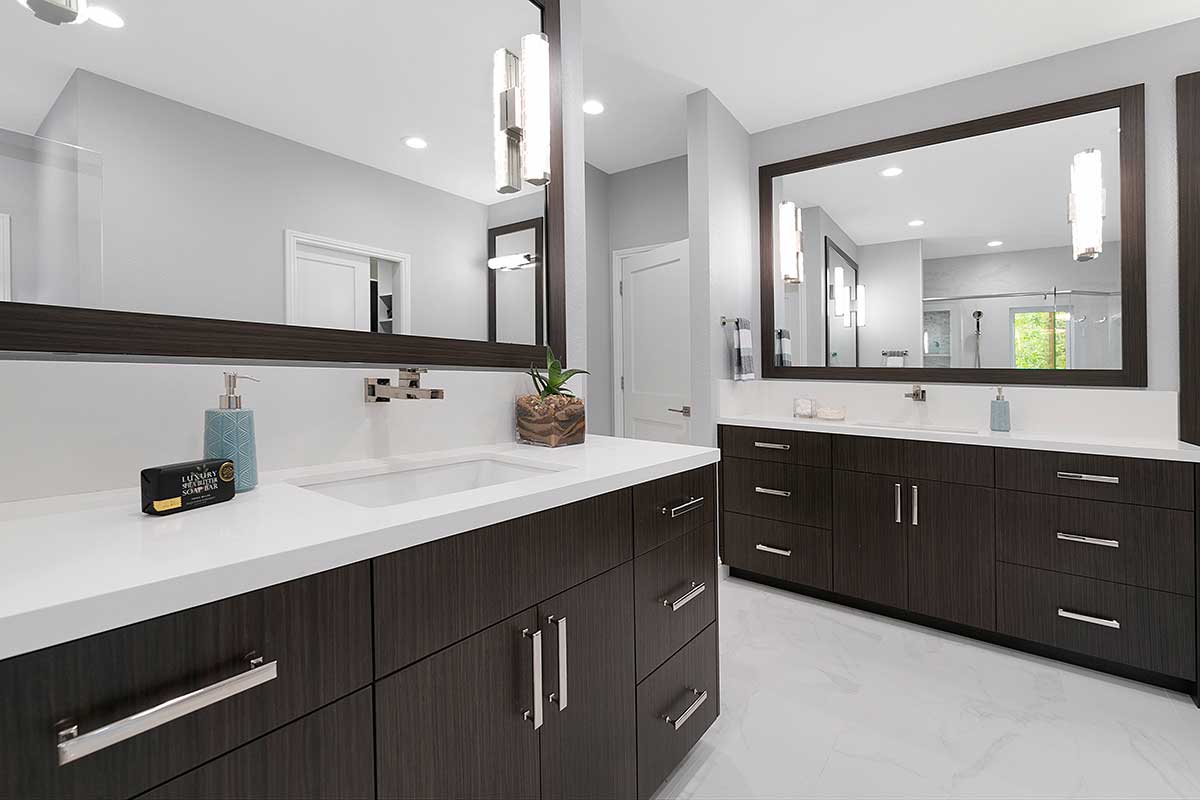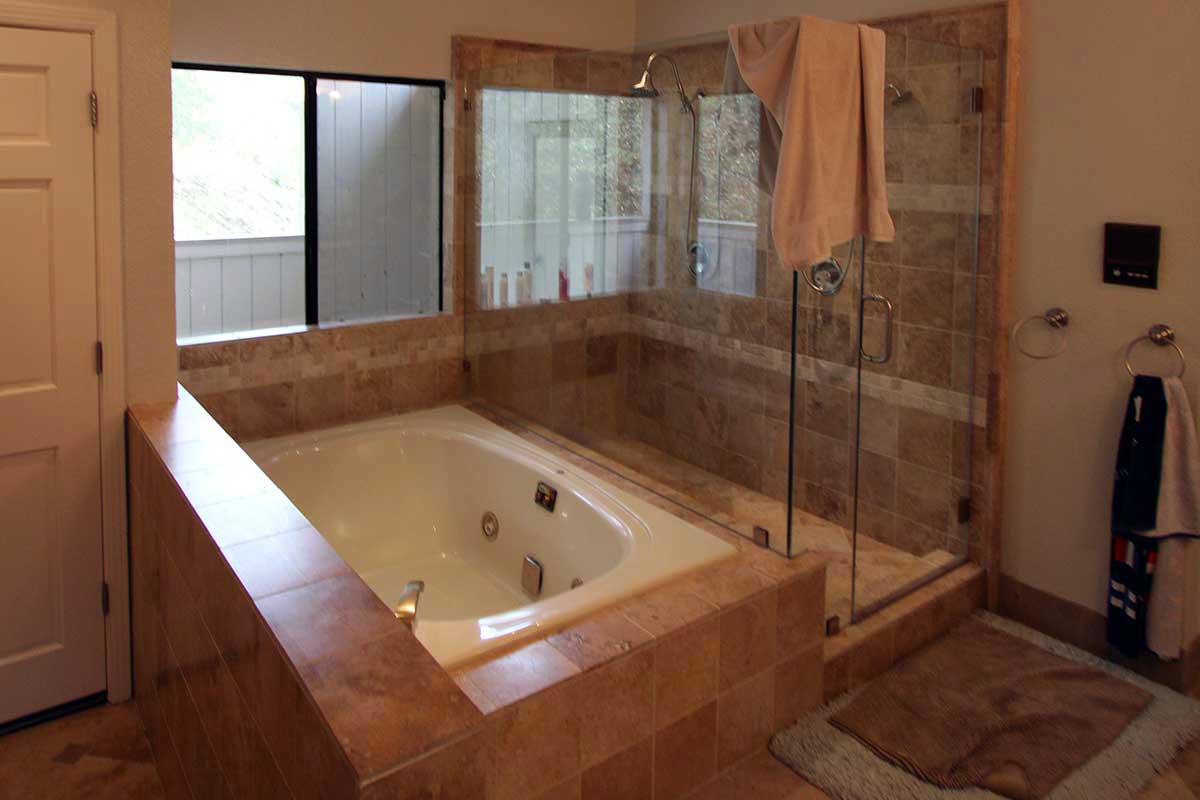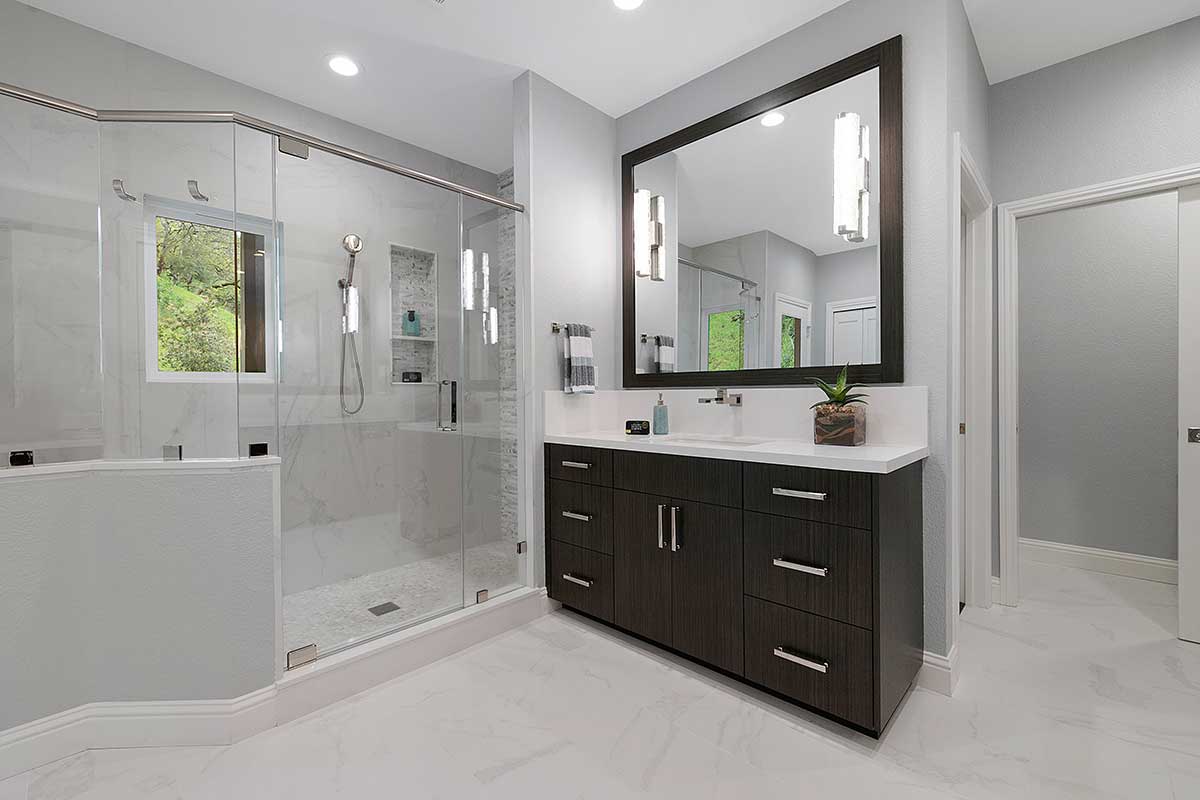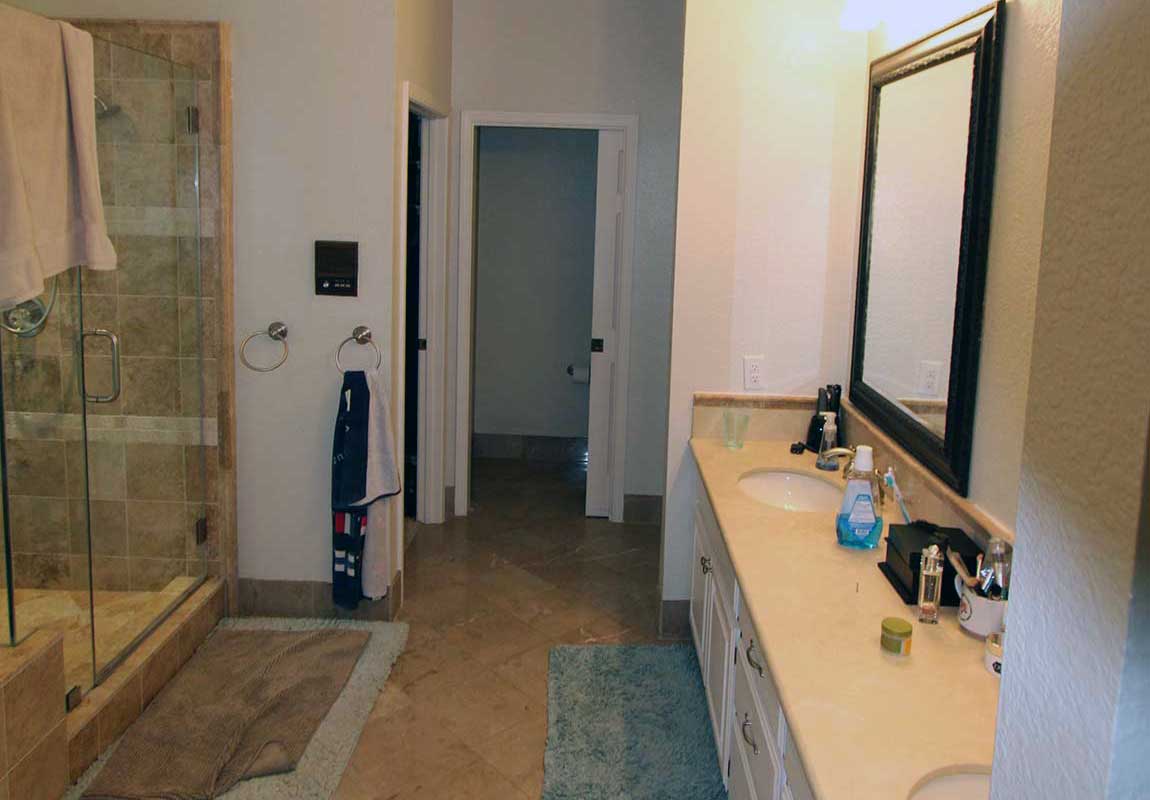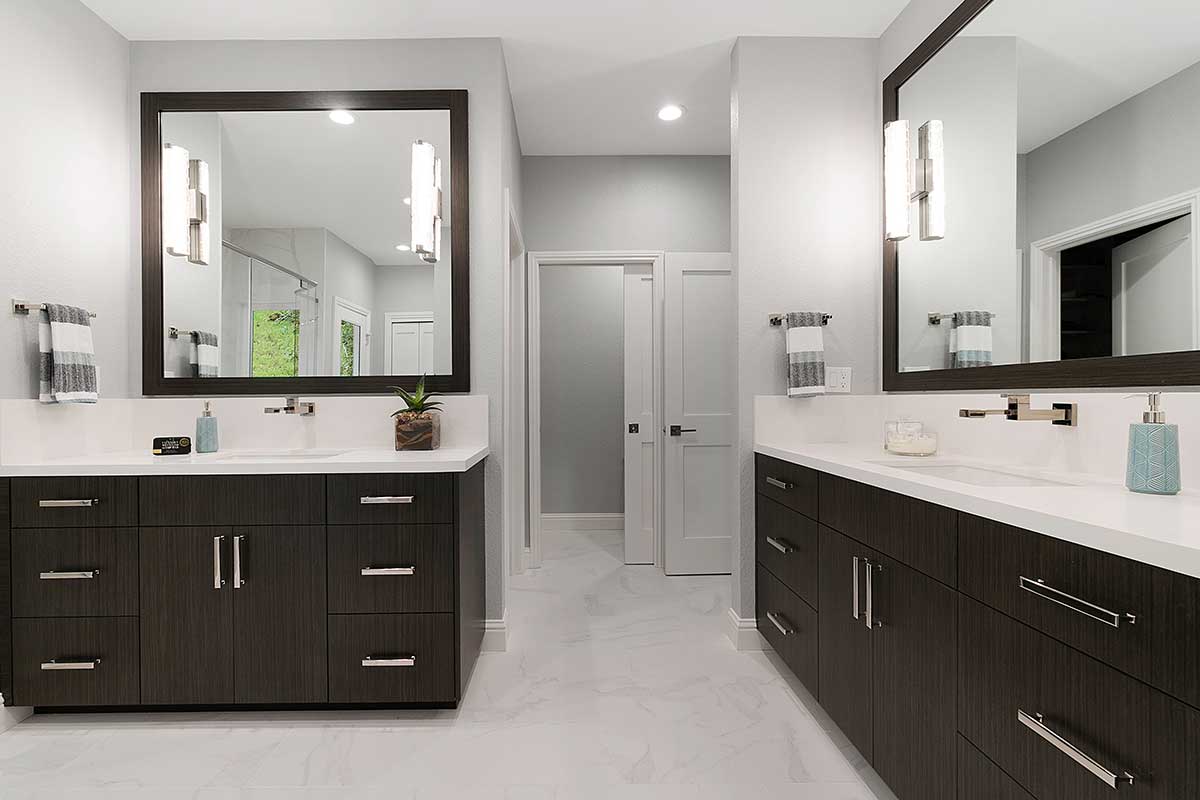 Challenge
They wanted an oversized walk-in shower with luxury upgrades that included an inset nook for bath products and a custom bench seat. Addressing the issue of storage, we also prioritized the inclusion of a linen closet in the space.
Solution
To accomplish these objectives, Gayler's design team got to work coming up with a luxury dream bathroom design that fit the couple's functional needs and shared transitional design tastes.
Read More
The primary bedroom, along with both closets in the primary bathroom, were laid with LVP 9" wide plank flooring creating consistency and a natural flow between the two spaces. The primary bathroom features stunning 12 x 24 floor tiles in white porcelain Calacatta that perfectly complement the polished Cotton White quartz countertops with a 1 ½ inch eased edge. This same slab was also wrapped around the top and sides of the shower bench seat to tie the spaces together.
The bathroom is furnished with upgraded materials, including the shower feature wall, polished, linear staggered Calacatta porcelain, custom shower niche, polished nickel plumbing fixtures and wall-mounted vanity faucets.
Result
The final outcome of the remodel was a primary suite that was a perfect size for the client's needs, complete with improved storage capacity and a dramatic improvement in both comfort and aesthetics. The bathroom suite was transformed beautifully, striking a balance between luxury, comfort, and practicality. The result is a space that exudes both style and elegance, a perfect addition to the client's home.
Ready to discuss remodeling ideas for your bathroom?

390 Diablo Road, Suite 210
Danville, CA 94526
(925) 820-0185
Open Monday through Friday
8:00 AM to 4:00 PM PST
Never miss a newsletter
By subscribing, you confirm that you're happy for us to send you our latest home remodeling articles, news, and events.