Consultation Confirmation
Thank You!
Thank you for contacting Gayler Design Build. Our team appreciates you reaching out to us with your home remodeling needs. Your inquiry is very important to us.
If you've just started your search for remodeling contractors, we welcome you to read about design-build remodeling and also download our eBook on The 3-Bid Myth: Uncover the Facts.
Rest assured one of our team members will respond to you within one business day to discuss your project needs. Our office hours are Monday through Friday, 8:00 AM to 4:00 PM PST. We look forward to connecting with you soon.

Preparing your home for a remodel?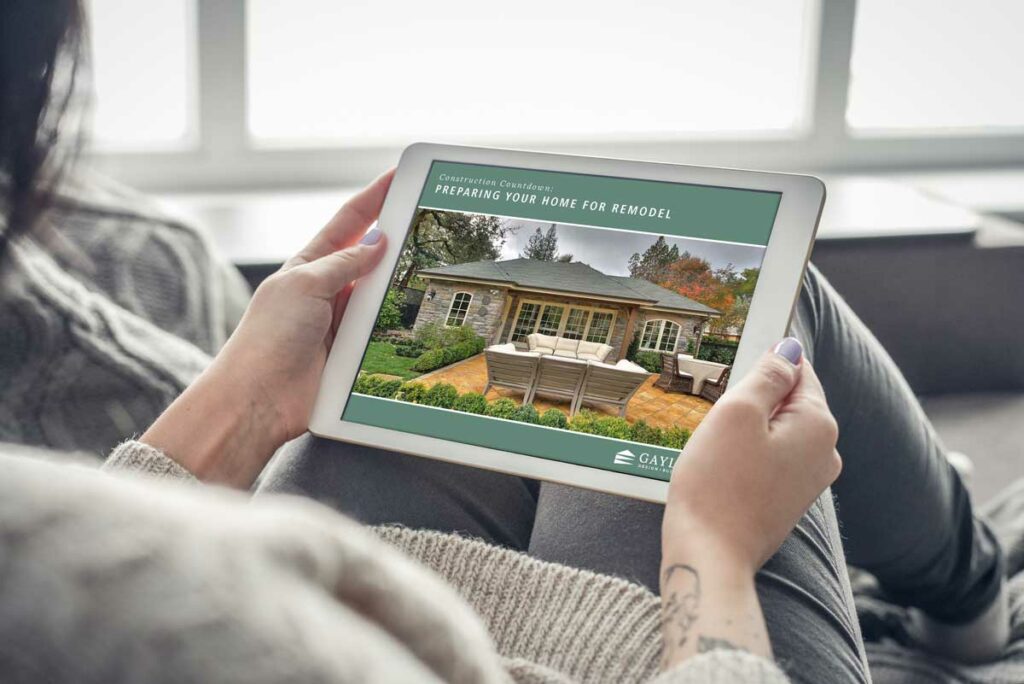 390 Diablo Road, Suite 210
Danville, CA 94526
(925) 820-0185
Open Monday through Friday
8:00 AM to 4:00 PM PST
Never miss a newsletter
By subscribing, you confirm that you're happy for us to send you our latest home remodeling articles, news, and events.