Alamo Backyard Project
Today's outdoor spaces have homeowners re-envisioning what it means to enjoy cooking, dining, and entertaining in the great outdoors. And, this Alamo outdoor delight is no exception.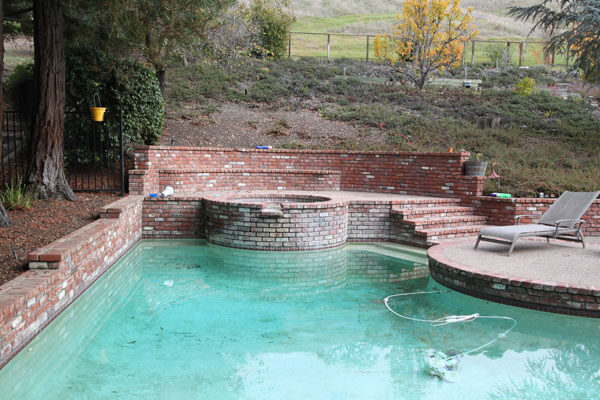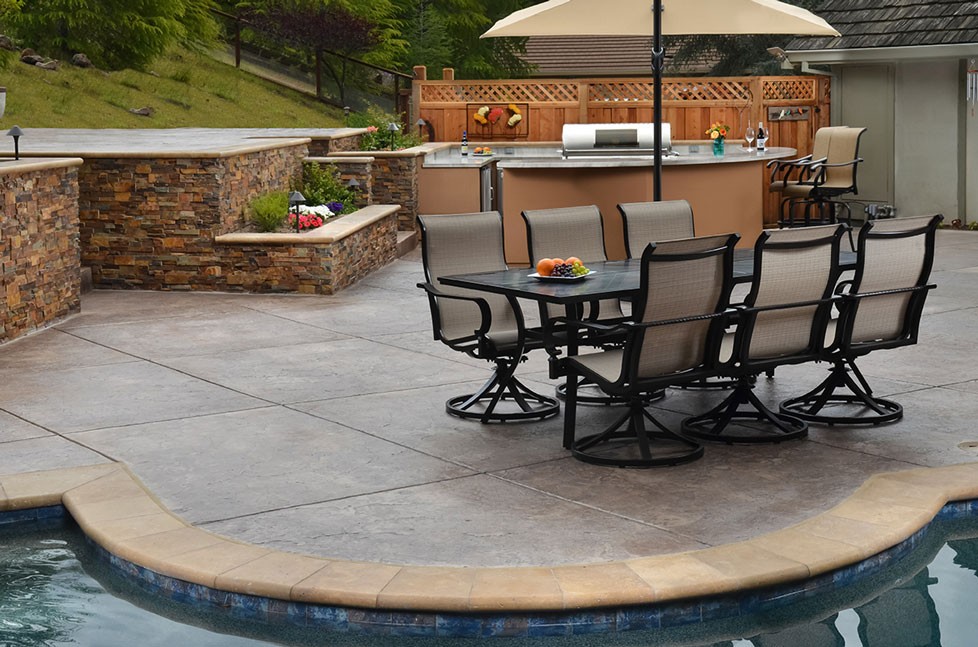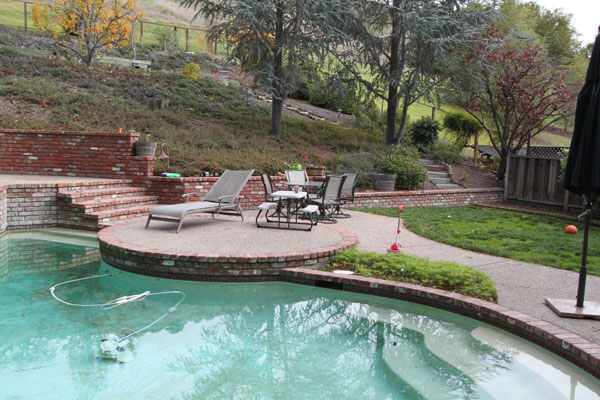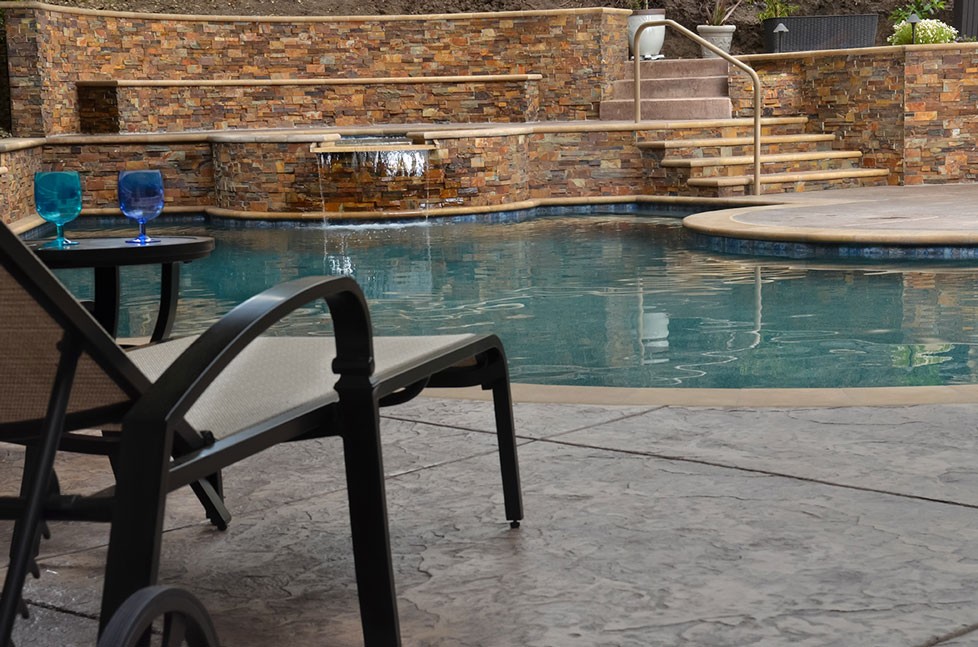 Pool
With a large backyard and existing pool that needed upgrading, the homeowners wanted to build an outdoor haven with a spa/pool, outdoor kitchen, dining area, sitting area, and sunning area. A major challenge was grading the hillside, which took up a majority of the backyard area. The design process put the pieces of this puzzle together, creating a beautiful flow to the adjoining outdoor areas. The small brick retaining walls were removed and replaced with new retaining walls with ledge stone veneers. The pool was finished in Aztec cobalt blue tile, and the pool deck was concrete-stamped in a pebble base color with a rough stone texture (for slip-resistance) and walnut antique release.
Outdoor Kitchen
The goal for the outdoor kitchen was to create a highly functional space that would make outdoor entertaining effortless and enjoyable. To provide cooking versatility, the space features a built-in grill, undermount sink, dual stainless steel refrigerators (one for kids and one for grown-up beverages), and plenty of countertop surface space. The kitchen is finished with white pearl marble countertops, weather-tight cabinetry, and a long bar that seats eight comfortably.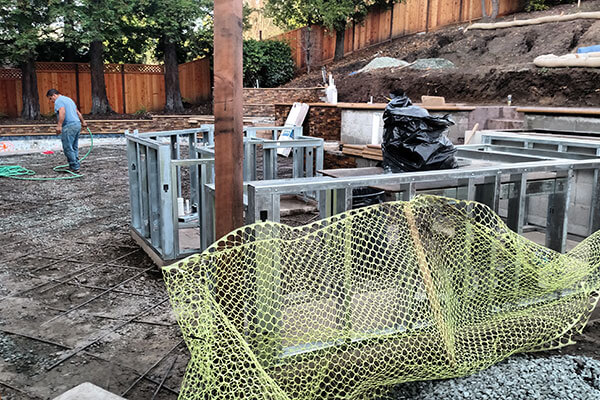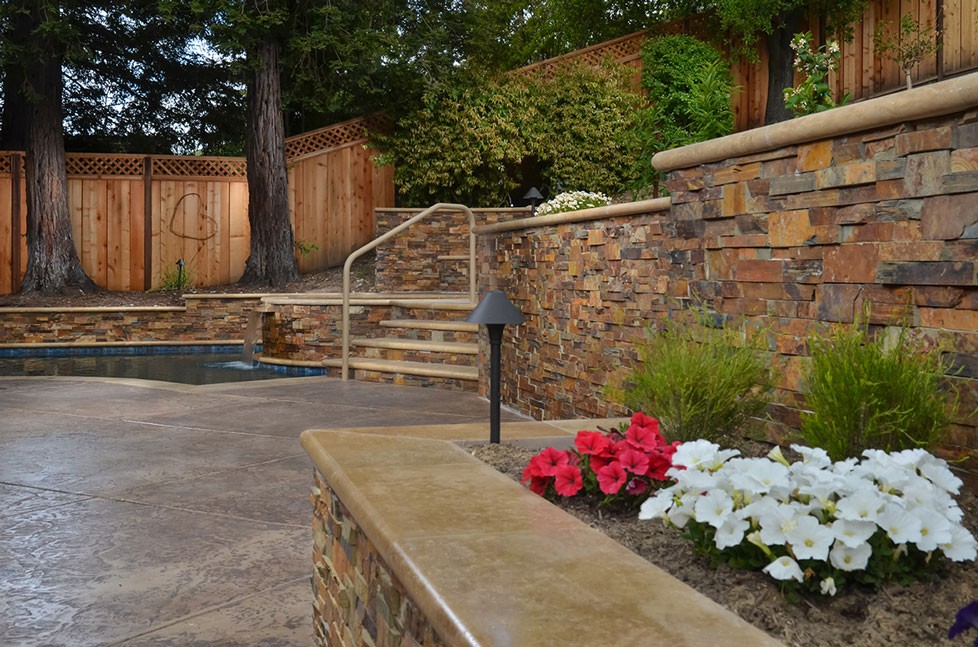 Ready to discuss remodeling ideas for your outdoor living space?

390 Diablo Road, Suite 210
Danville, CA 94526
(925) 820-0185
Open Monday through Friday
8:00 AM to 4:00 PM PST
Never miss a newsletter
By subscribing, you confirm that you're happy for us to send you our latest home remodeling articles, news, and events.