Poolside Outdoor Living Space in Danville, CA
The natural setting of this backyard, which backs up to the surrounding hillside, is one of the appealing aspects of this property that the homeowners loved most. With an existing pool, the increased functionality of the property was desired.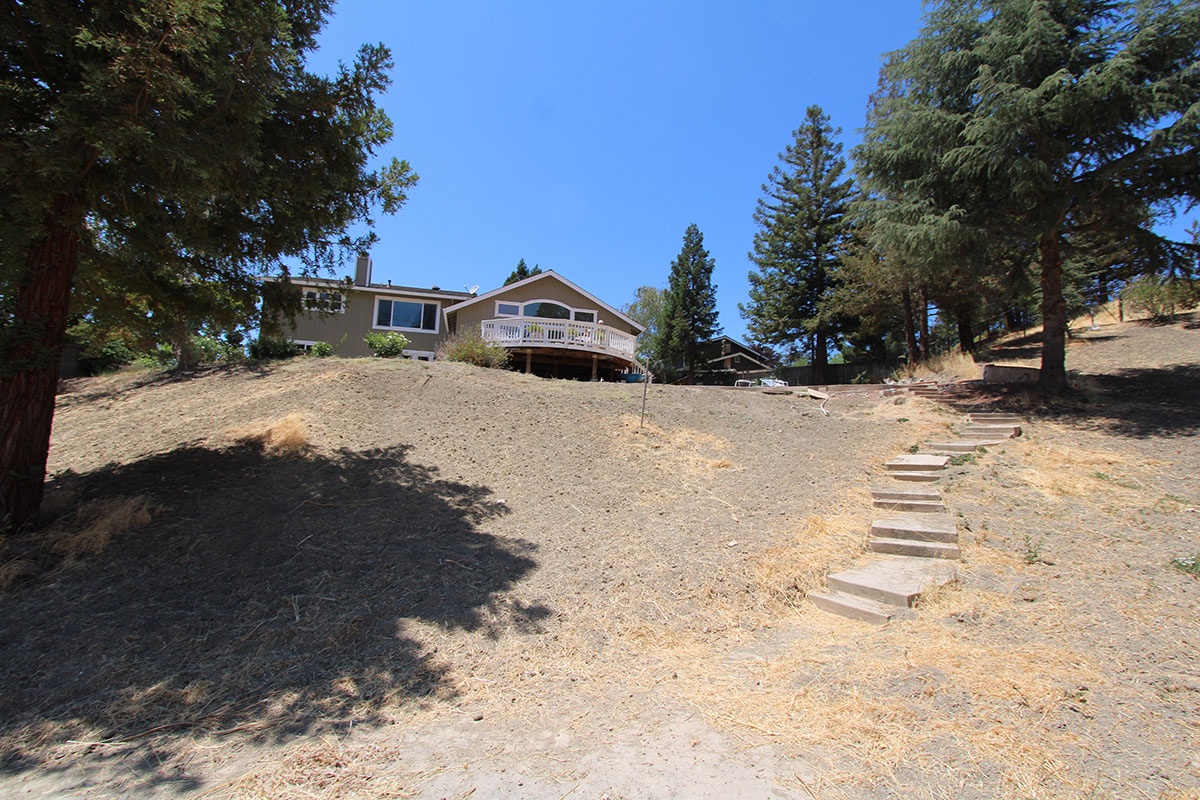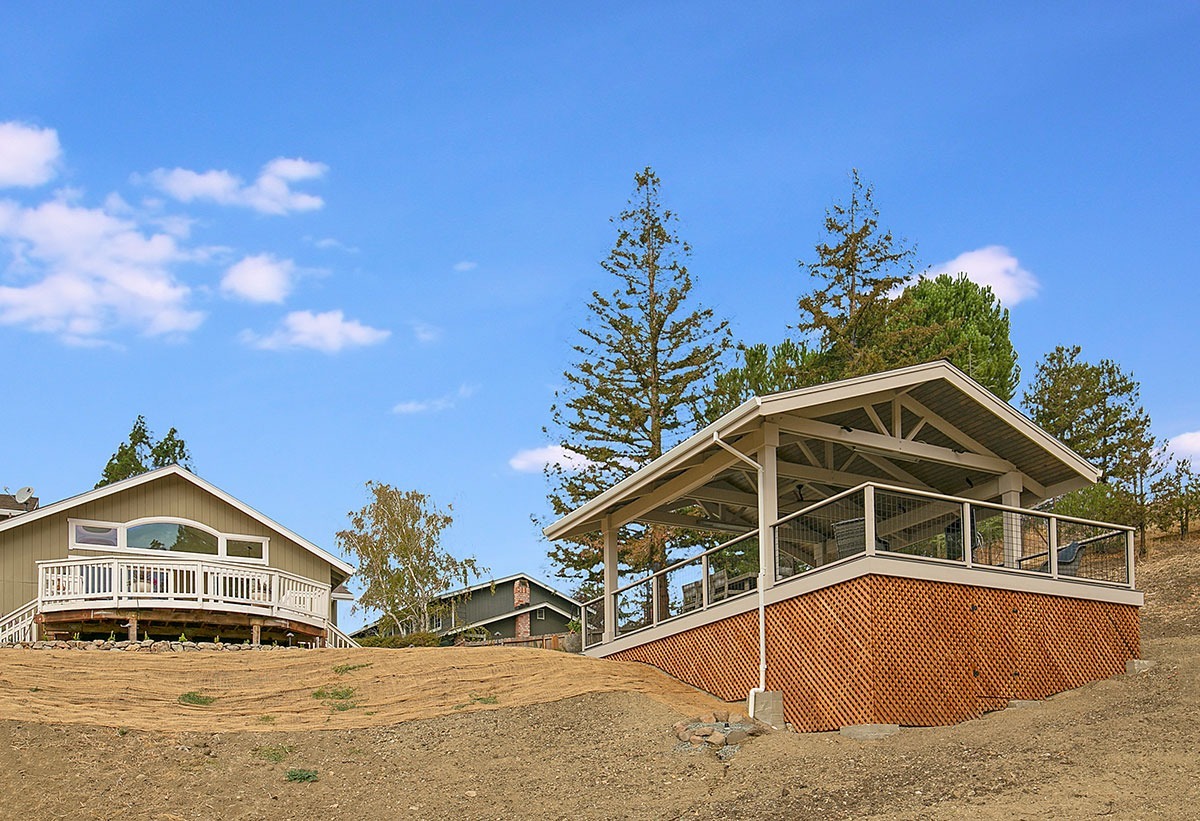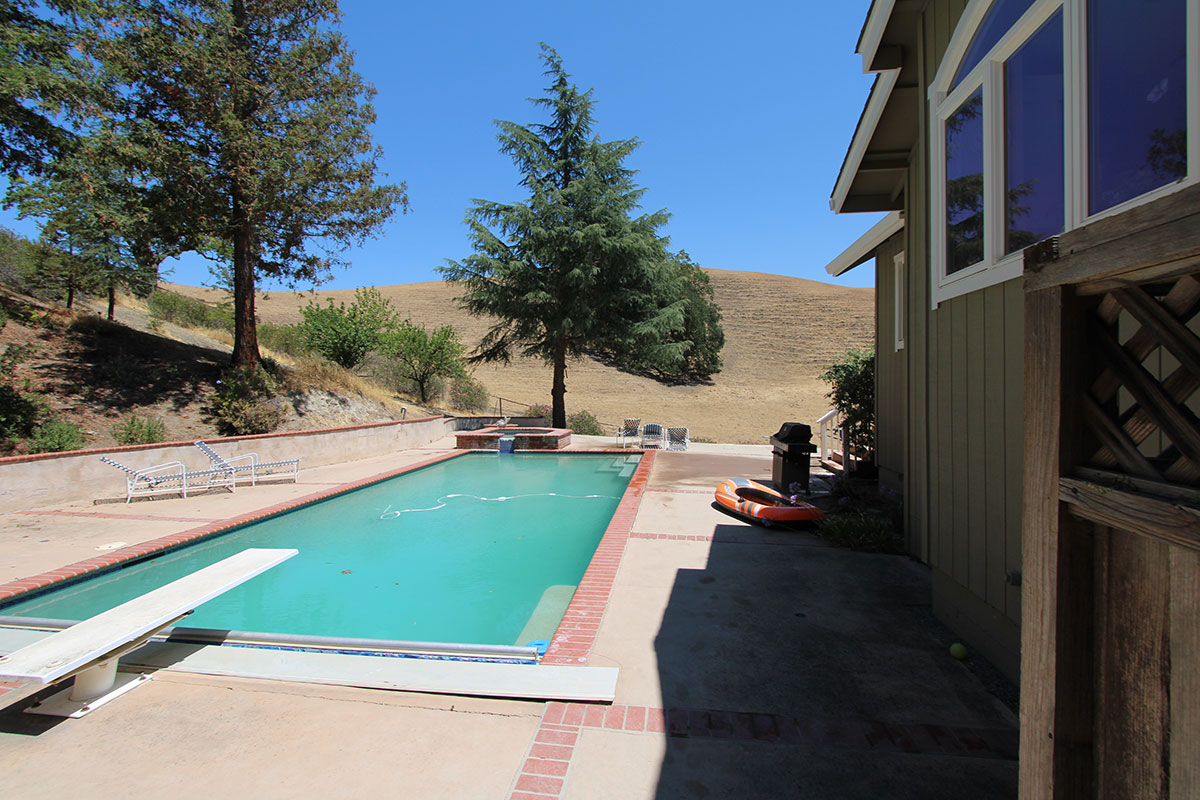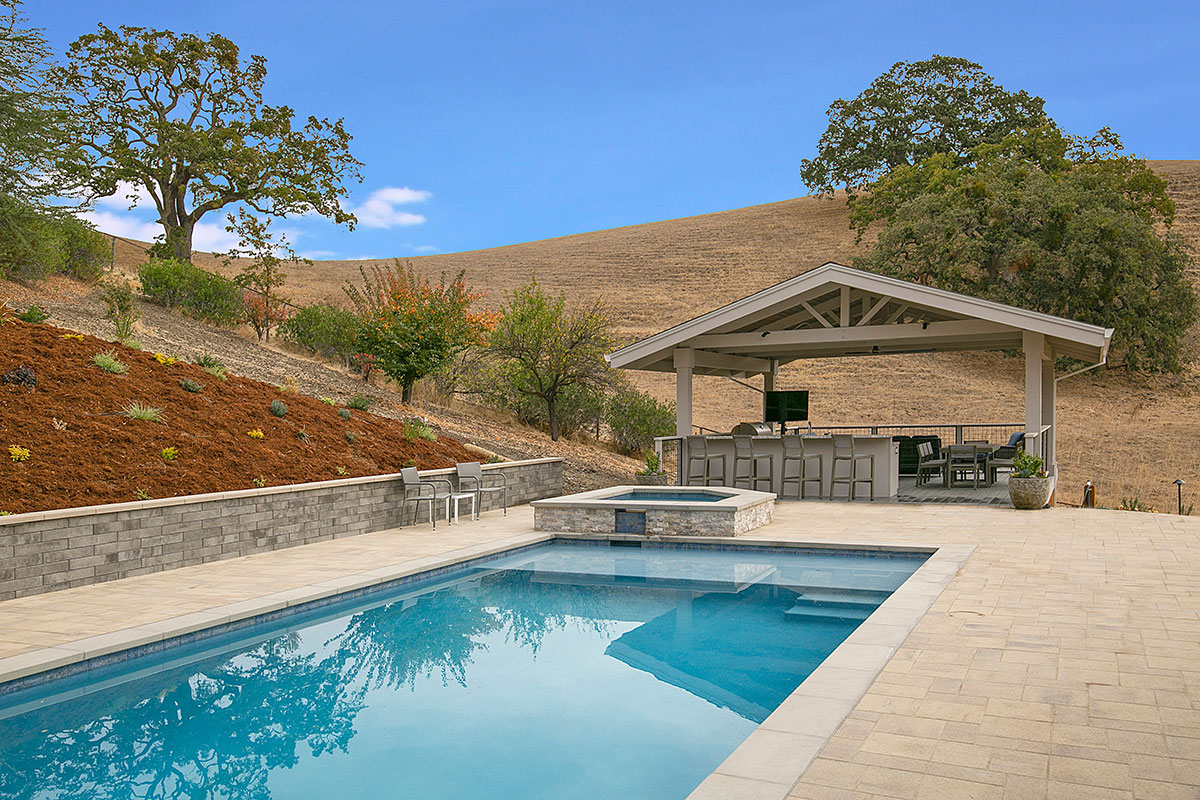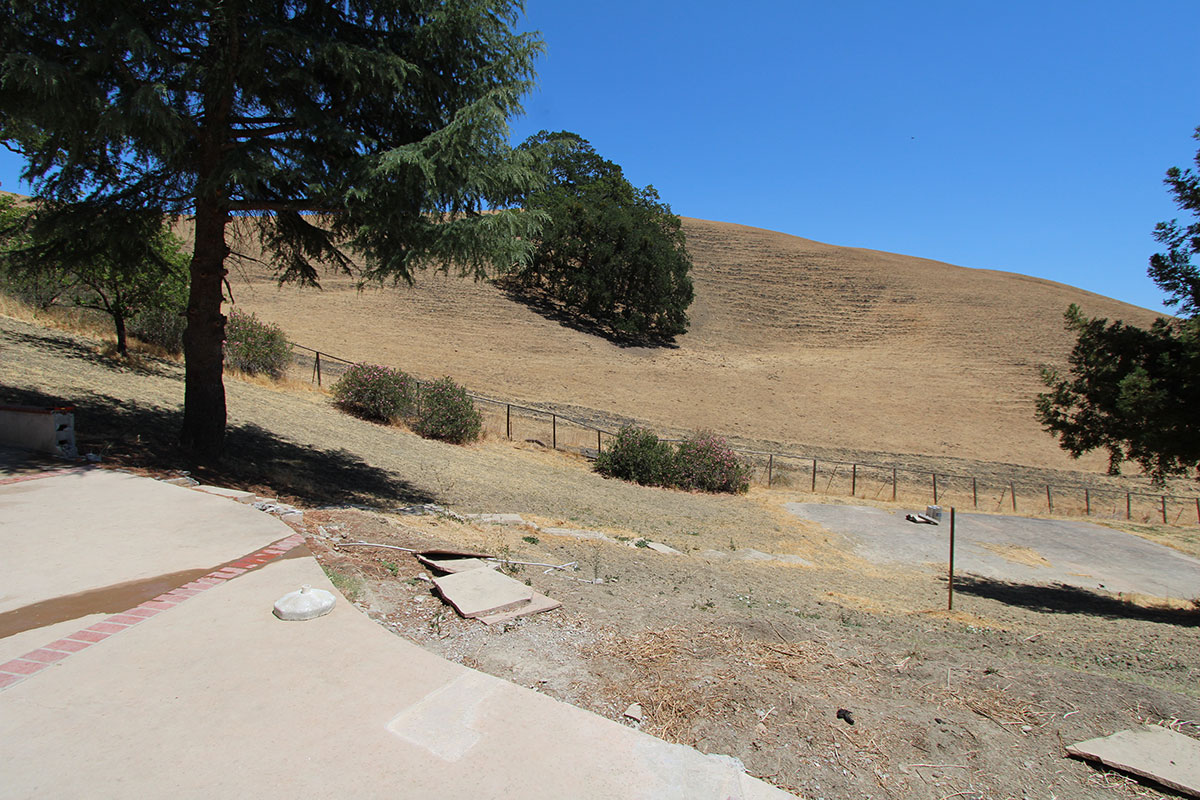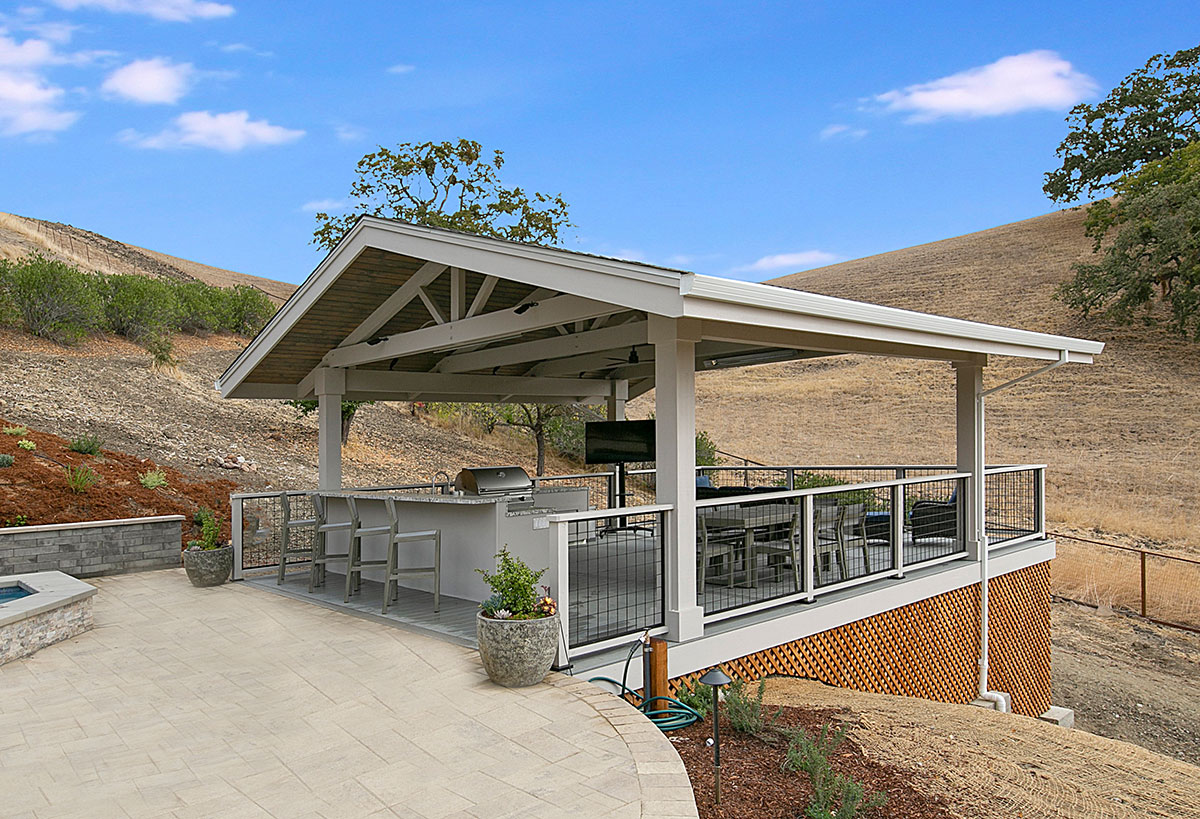 Client Need
Since these Danville homeowners enjoyed entertaining and spending time outdoors, they were ready to remedy the condition of their sloped backyard to design and build a new outdoor kitchen and living room area. It was time for a creative backyard makeover that would transform a section of their property into usable, entertainment space.
Challenges
This property had a natural slope that required quite a bit of grading work in order to install the new deck on level ground and prevent drainage issues. Also, a structure had to be built on piers to support the new deck and kitchen/living space.
Creative Solution
The new covered patio area was designed in a large, functional layout to accommodate seating for hosted family gatherings and outdoor BBQs. The built-in outdoor kitchen was designed in Blue Nile polished granite with a two-tier peninsula for maximum seating and weather-resistant stainless steel drawers, cabinets and appliances. A stunning Trex composite deck was also designed into the space with an open metal railing that provided an unencumbered view of the surrounding hillside.
Result
Ultimately, this outdoor living space was made into a functional entertainment area off of the pool, with plenty of room to enjoy California sunsets, cozy "get togethers" by the fire, and all-out, game-day celebrations. The new space is even a planned venue for the homeowners' son's upcoming wedding.
Much attention was given to ensuring the space complemented its existing surroundings and remained the peaceful setting that the homeowner desired.
Ready to discuss remodeling ideas for your outdoor living space?

390 Diablo Road, Suite 210
Danville, CA 94526
(925) 820-0185
Open Monday through Friday
8:00 AM to 4:00 PM PST
Never miss a newsletter
By subscribing, you confirm that you're happy for us to send you our latest home remodeling articles, news, and events.