Kitchen Remodeling Gallery
Alamo Transitional Kitchen Remodel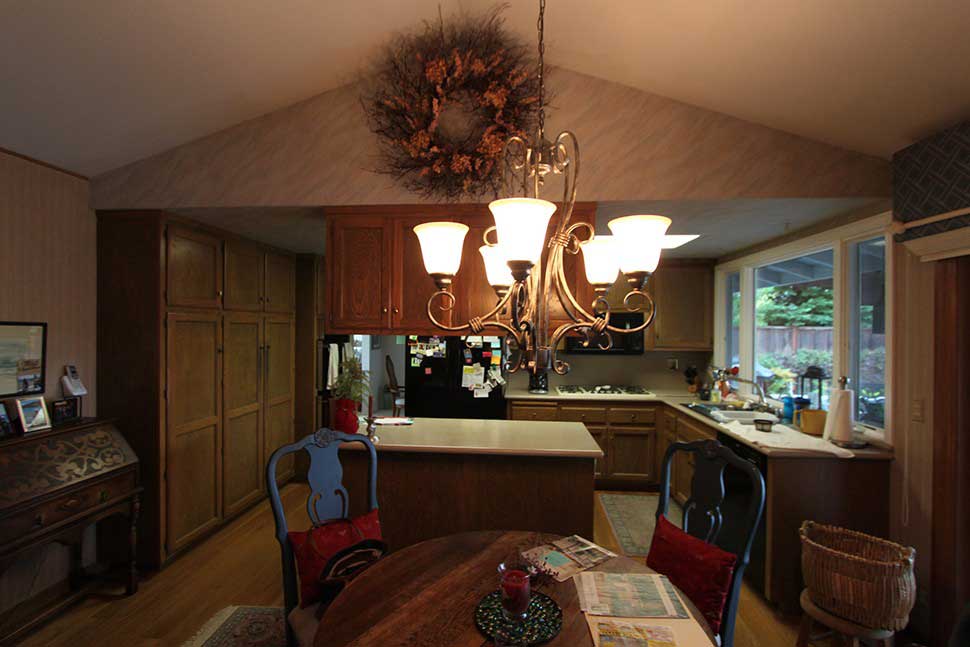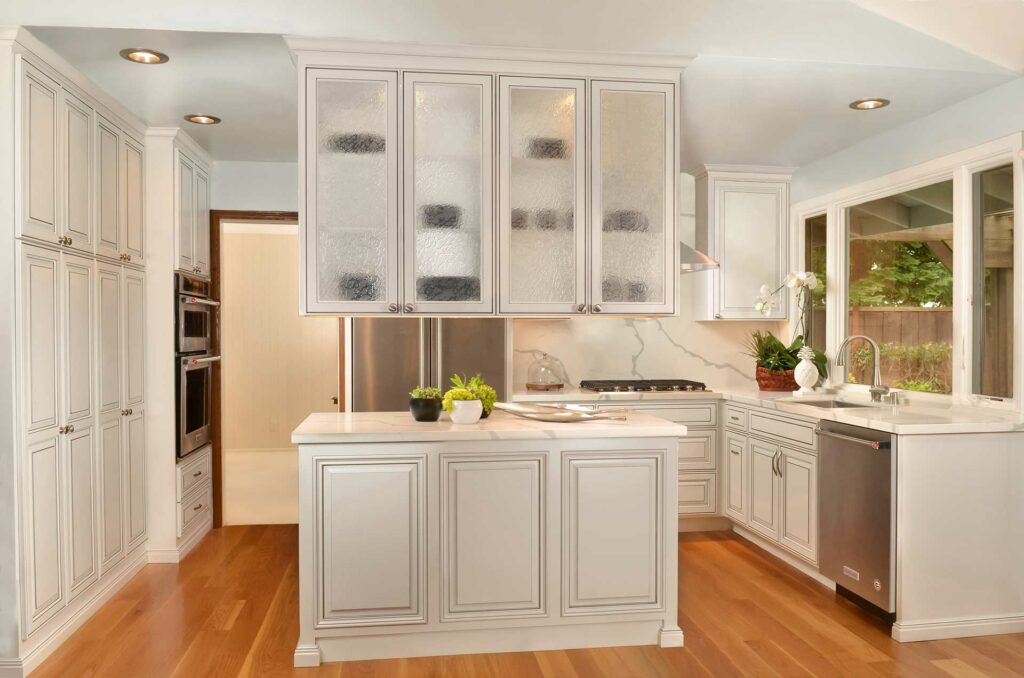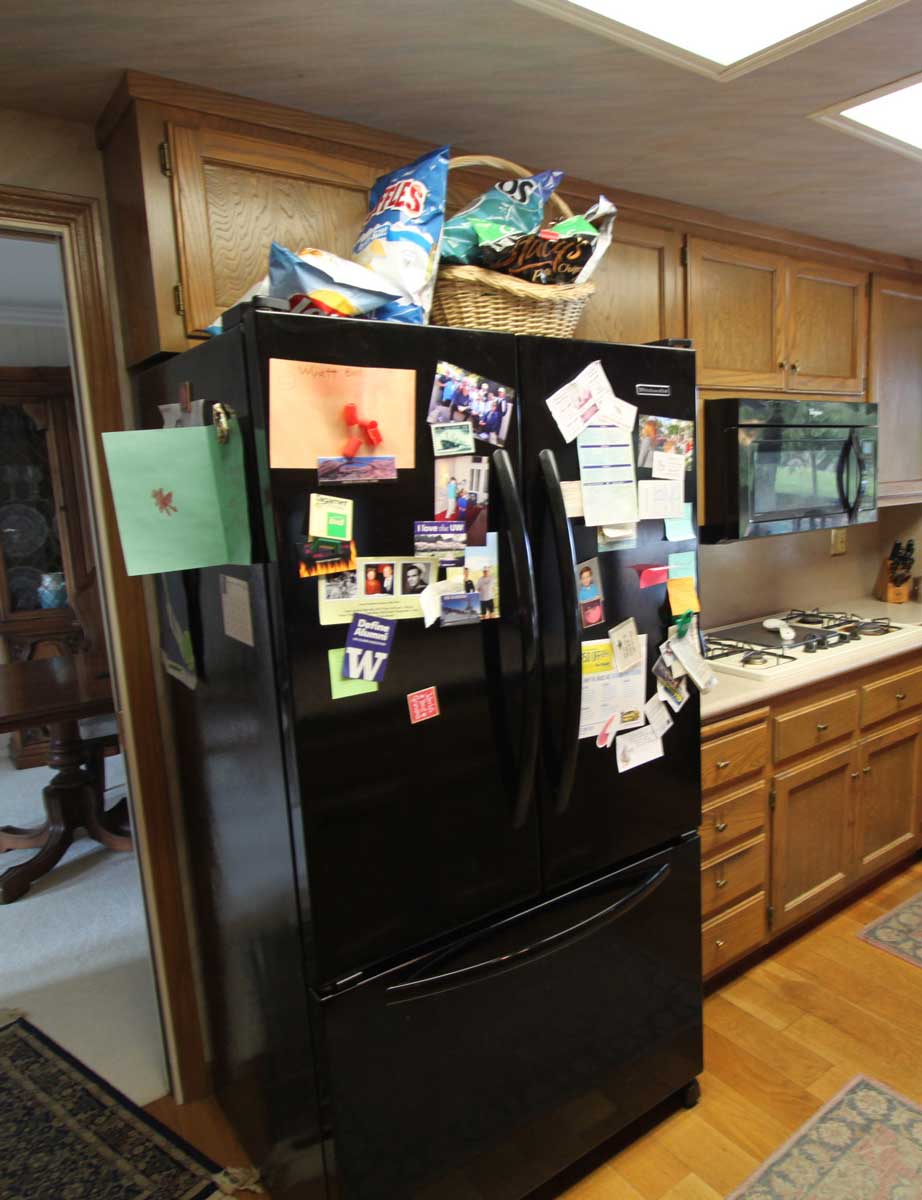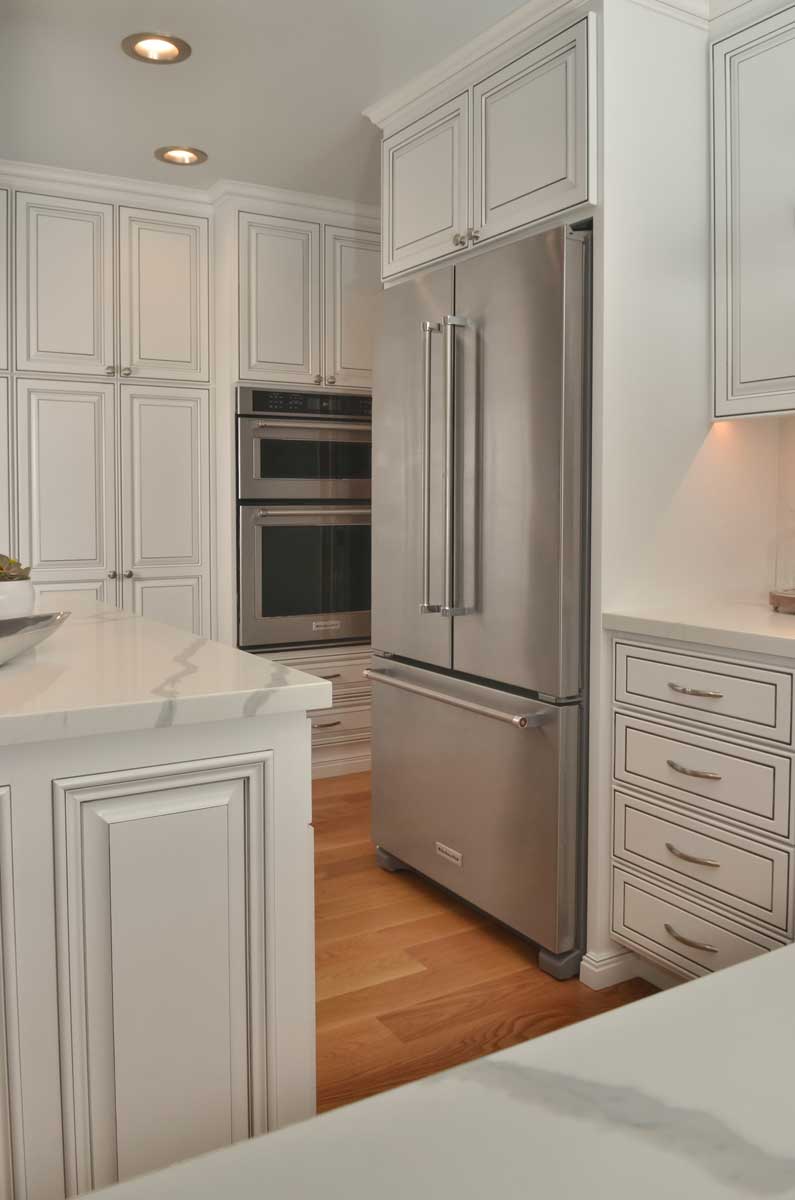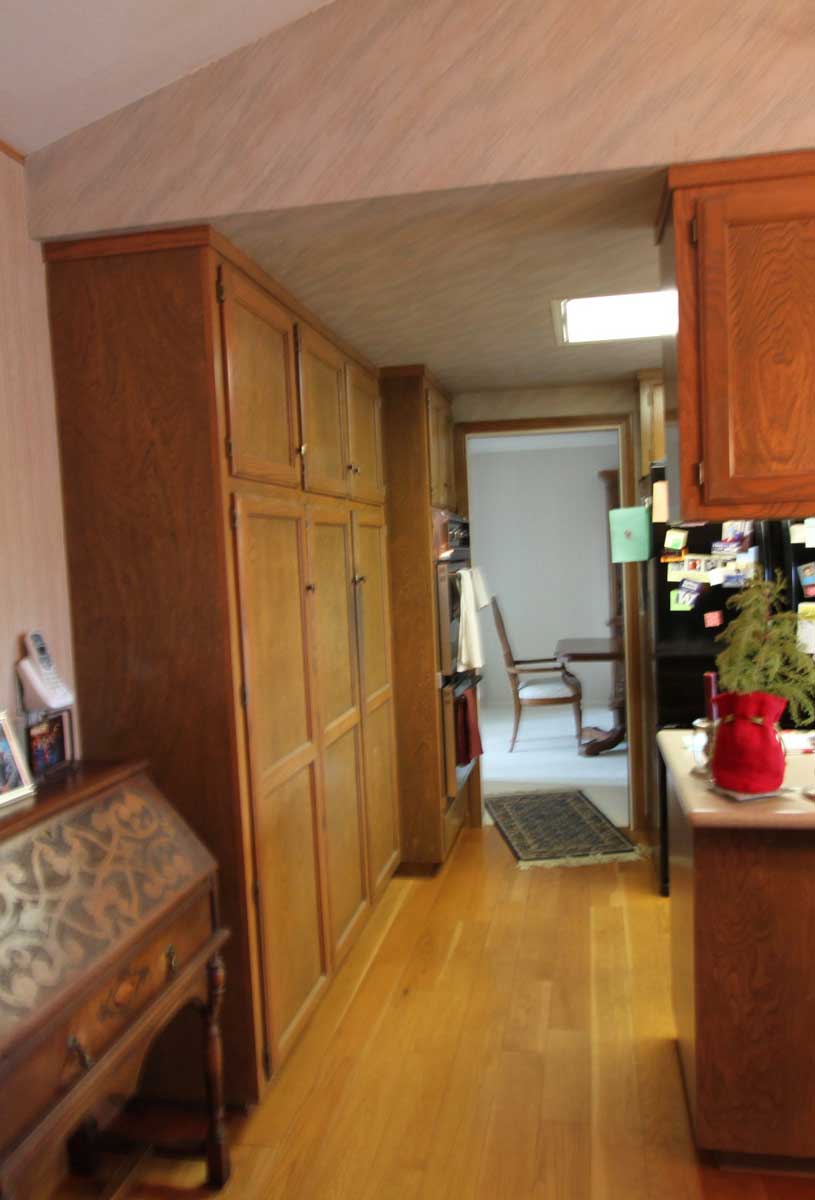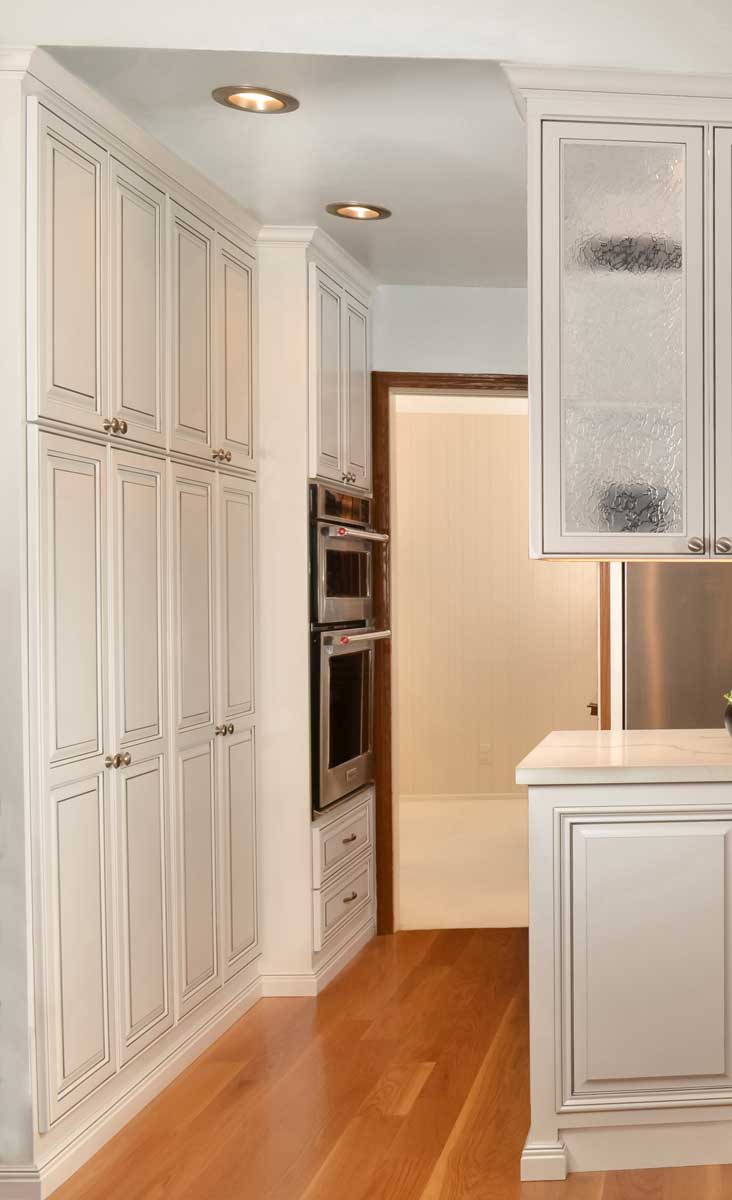 Challenge
When our clients decided to renovate their dated kitchen, they wanted an enjoyable, casual dining space for their friends and family (particularly their beloved grandsons), with plenty of additional storage. While they were not interested in changing the existing layout, they were interested in updating the style of kitchen, adding new lighting and additional storage, and improving its function.
Solution
This wonderful couple approached Gayler Design Build with the hopes of creating a timeless look for their new kitchen. Gayler Design Build achieved this by delivering a beautiful, transitional design that seamlessly blended both traditional and contemporary elements.
Upper cabinets were installed above the center island along with dual-sided cabinet doors and Delta Frost textured glass, which you cannot see through, but allows light to shine through. This created a beautiful focal point in the kitchen on either side of the island and created a more open feel. The remaining cabinets were painted in a striking white with gray glazing—a simple overlay cabinet with clean lines. The upgraded built-in pantry was designed to maximize storage, and the family gained a convenient double pull-out trash cabinet for ease of use.
Read More
Beautiful, maintenance-free quartz countertops were installed. In addition, the quartz was placed on the back wall behind the stainless steel Zephyr hood, eliminating the need for a separate backsplash and making cleanup a breeze. Finally, under cabinet lighting was added to brighten up the space and make food preparation easier.
Result
The clients, who had also hired Gayler Design Build to complete a primary bathroom remodel, knew Gayler was the perfect choice to bring their vision of a newly remodeled kitchen to life. Familiar with Gayler's attention to detail, streamlined processes and easy and open communication, it was a clear decision to work with Gayler Design Build again.
In fact, this couple was so happy with their remodel, they referred Gayler to their daughter who completed a gorgeous bathroom remodel.  With each Gayler remodeling project, our clients have taken an extended vacation after their final materials were reviewed and selected.  Each time, they came back with a stunning home renovation that they love—completed on time and on budget.
Ready to discuss remodeling ideas for your home?

390 Diablo Road, Suite 210
Danville, CA 94526
(925) 820-0185
Open Monday through Friday
8:00 AM to 4:00 PM PST
Never miss a newsletter
By subscribing, you confirm that you're happy for us to send you our latest home remodeling articles, news, and events.