Kitchen Remodeling Gallery
Danville Contemporary Kitchen Remodel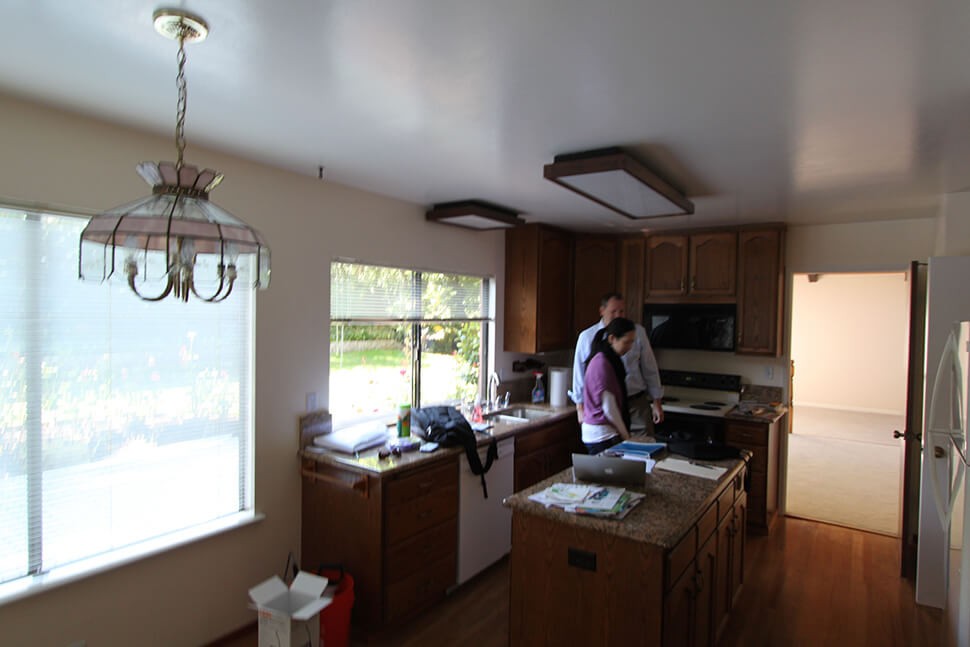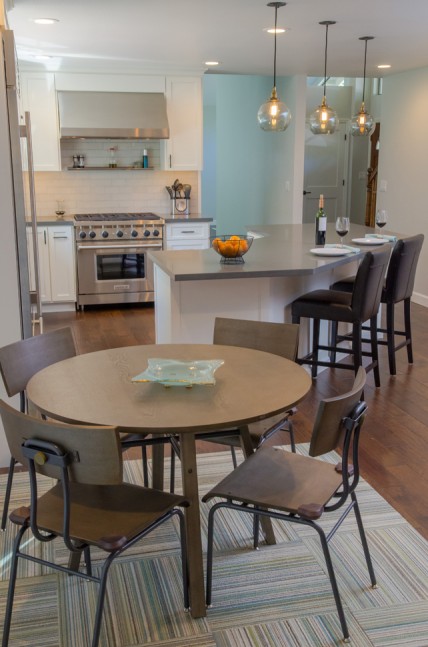 Before
The clients main goal was to open up their Danville kitchen and keep it light and airy. A large functional island with plenty of cabinet storage that serves as a place for the kids to do homework was a must. Durability and easy to clean materials were necessary for the young family.
After
They selected white cabinets, a light color tile subway backsplash and a subtle taupe paint color. The medium grey Caesarstone counters and darker wood floors add contrast and depth to the space. The metal shelf above the range was a special touch that added interest to the backsplash, they loved the idea of putting oils and spices above the range because of the ease and functionality it offers, it also keeps clutter off of the counter top. It was so nice to have clients that were open to design solutions that fit their lifestyle and design style, they were very easy to work with and had a vision of how they wanted their kitchen to feel when it was complete. I think we created the perfect space for this family!
Ready to discuss remodeling ideas for your home?

390 Diablo Road, Suite 210
Danville, CA 94526
(925) 820-0185
Open Monday through Friday
8:00 AM to 4:00 PM PST
Never miss a newsletter
By subscribing, you confirm that you're happy for us to send you our latest home remodeling articles, news, and events.