Kitchen Remodeling Gallery
Open Floor Plan Kitchen Remodel in Danville
This young family came to Gayler Design Build with a desire to give their home extraordinary new life centered around an open, functional floor plan and a warm, transitional design theme.
The interior rooms were disjointed and lacked an intuitive, functional room flow, particularly in the kitchen and living room areas. As part of a whole house remodel, these homeowners wisely enlisted Gayler Design Build to design and renovate their space.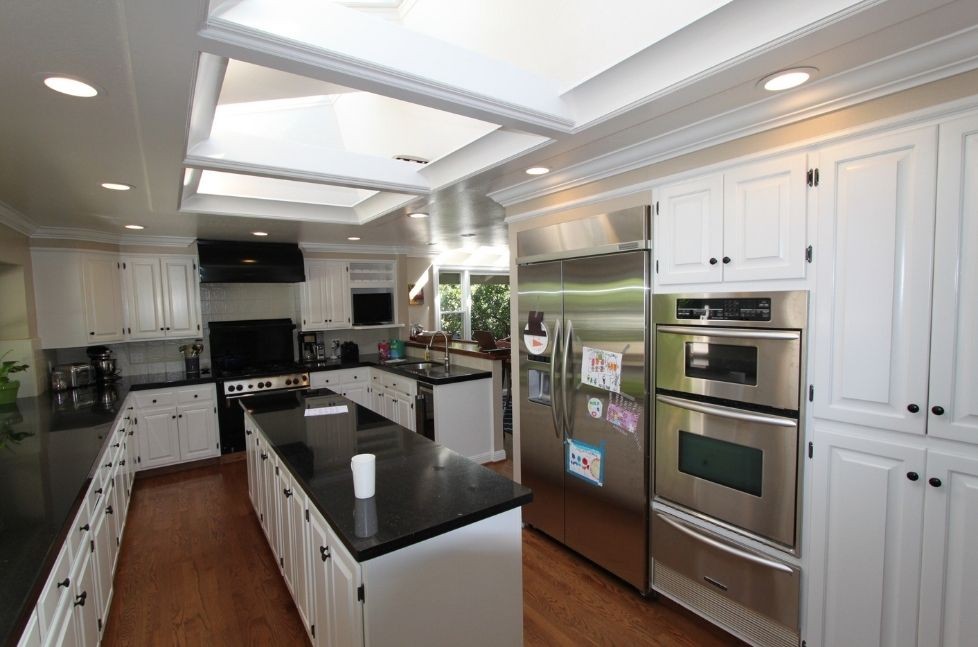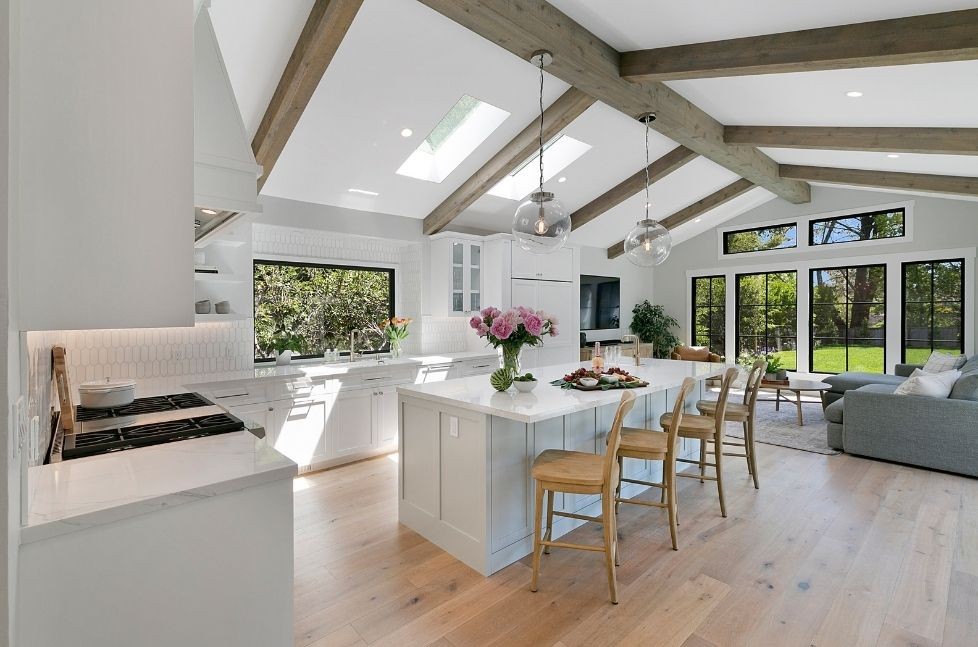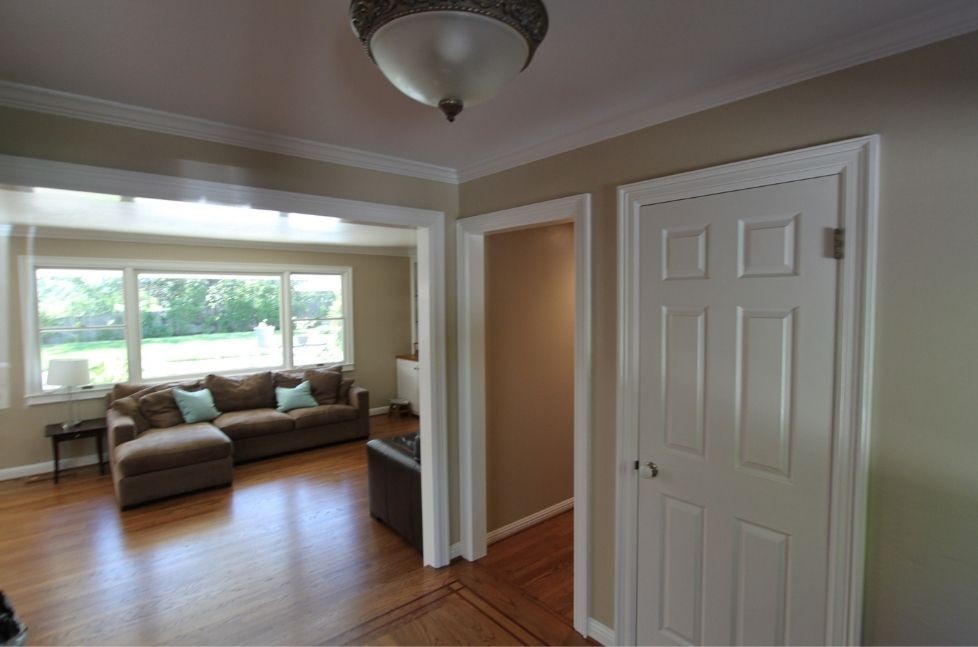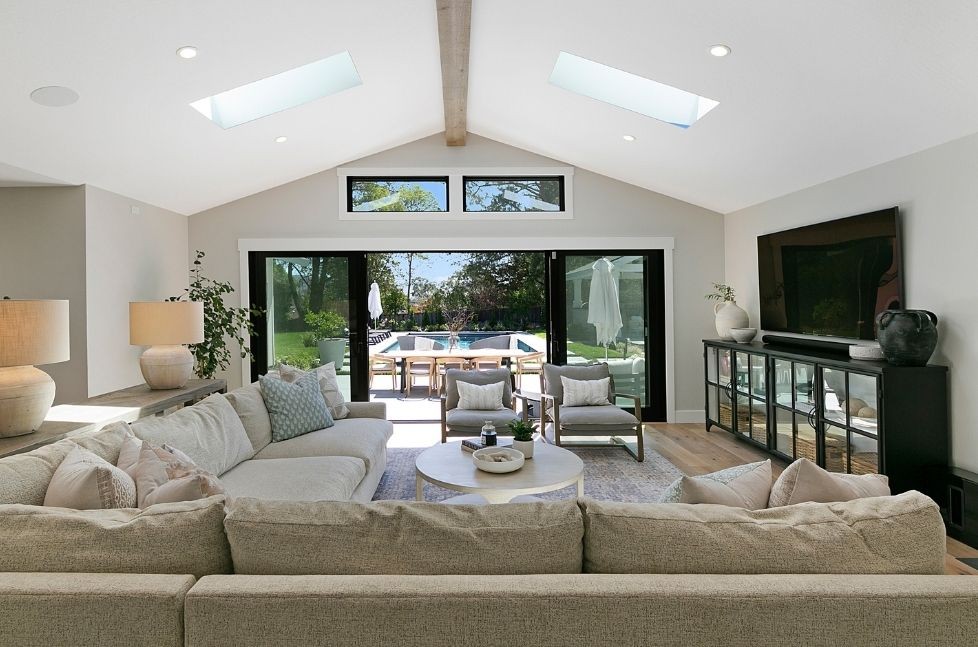 Challenge
Built in 1967, this home was designed with multi-levels—steps down to a couple of rooms. Raising these sunken rooms was the first priority. The floors were framed up and raised to one level, creating a seamless look that instantly improved the room flow.
In order to further open up the space, load-bearing walls were removed and replaced with large structural beams in the kitchen and family room— taking ten crew members to install.
When it came to building the two additions onto the back of this home, it required extra roof space. As such, it was important to design the shape and slope of the roof to match the existing structure. Aesthetically, it was also important to complement the home's exterior design. Because the roof shape in the back was varied—combining a dutch gabled, gabled, and hip roof—it was important to create a cohesive design. Gayler designed and built a new sloped roof that was both practical and aesthetic.
Although this home remodel took place during the months of COVID-19, all safety precautions were strictly adhered to. All the while, the family spent most of their time in their large garage which they transformed into a home away from home.
Solution
After opening up the kitchen and living room space, the kitchen was designed with the client's timeless design selections. It features a large center island painted in a Stonington Gray factory finish. The perimeter cabinets are designed in a frameless maple shaker painted in a "Super White" factory finish. All cabinets are topped with stunning white quartz countertops.
Other features include a stunning full ceiling height tile backsplash – a 12×12 Viviano Marmo Dolomite picket pattern mosaic set in an elegant vertical pattern. These homeowners also chose top-of-the-line appliances to include a 48" Wolf gas range with six burners and an infrared griddle; a 48" Sub-Zero built-in side-by-side refrigerator/freezer; a Bosch 24" custom-panel dishwasher; a Bosch 24" drawer microwave; and Zephyr wine cooler.
The living room was completely renovated and enlarged 150 square feet by pushing out a rear wall. The ceiling was raised and vaulted, which naturally draws the eye upward and creates a sense of volume and spaciousness. New, larger windows as well as 12' x 6'8" four-panel sliding glass doors aid in letting in more natural light, creating an inviting living space to entertain and gather with family and friends.
Result
This young family is thrilled with their new space, which welcomes the splendor of the backyard into every main gathering place in their newly remodeled home. Upon entering the home, the grandness of the space—light, bright, and airy—now immediately evokes a feeling of warmth and splendor, style, and beauty.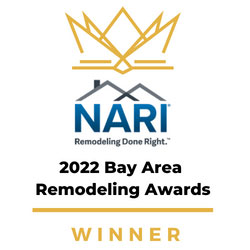 Ready to discuss remodeling ideas for your home?

390 Diablo Road, Suite 210
Danville, CA 94526
(925) 820-0185
Open Monday through Friday
8:00 AM to 4:00 PM PST
Never miss a newsletter
By subscribing, you confirm that you're happy for us to send you our latest home remodeling articles, news, and events.