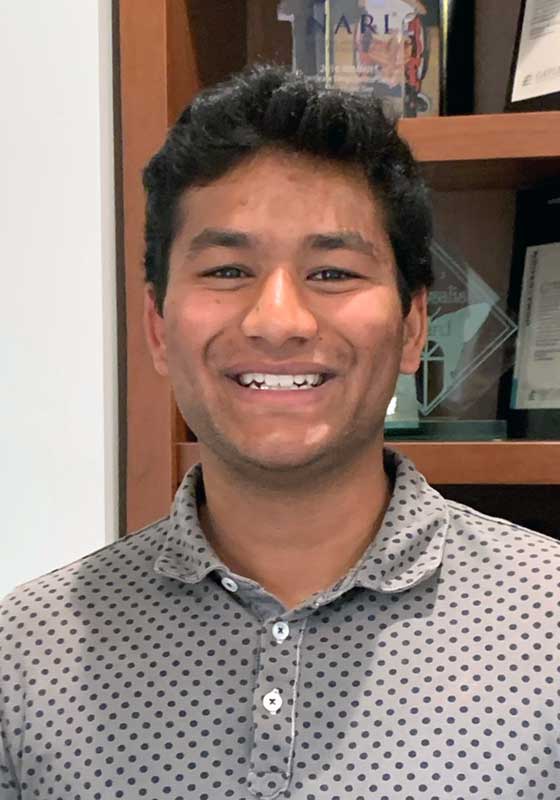 Tarun Rajan
Carpenter's Assistant
Carpenter assistants like Tarun are the boots on the ground in the remodeling industry. They help Lead Carpenters with all aspects of their jobs, from cutting wood to installing drywall and everything in between.
Growing up in San Ramon and now living in Danville, Tarun developed a love for building at an early age—starting with Legos, robotics, and then ultimately completing large home improvement projects at an early age in high school.
Beyond his carpentry skills, Tarun is a graduate of UC Davis with a major in Managerial Economics and a minor in Technology Management, bringing a diverse set of skills to our production team. He is also known for his commitment to efficiency and quality craftsmanship.
When Tarun isn't working, you'll find him golfing or snowboarding with friends on the weekend. His favorite remodeling projects to work on are home additions, ADUs, and outdoor living spaces.
Fun fact: He is a beekeeper and loves classic cars.

390 Diablo Road, Suite 210
Danville, CA 94526
(925) 820-0185
Open Monday through Friday
8:00 AM to 4:00 PM PST
Never miss a newsletter
By subscribing, you confirm that you're happy for us to send you our latest home remodeling articles, news, and events.