Kitchen Remodeling Gallery
Kitchen Great Room Remodel in Alamo, CA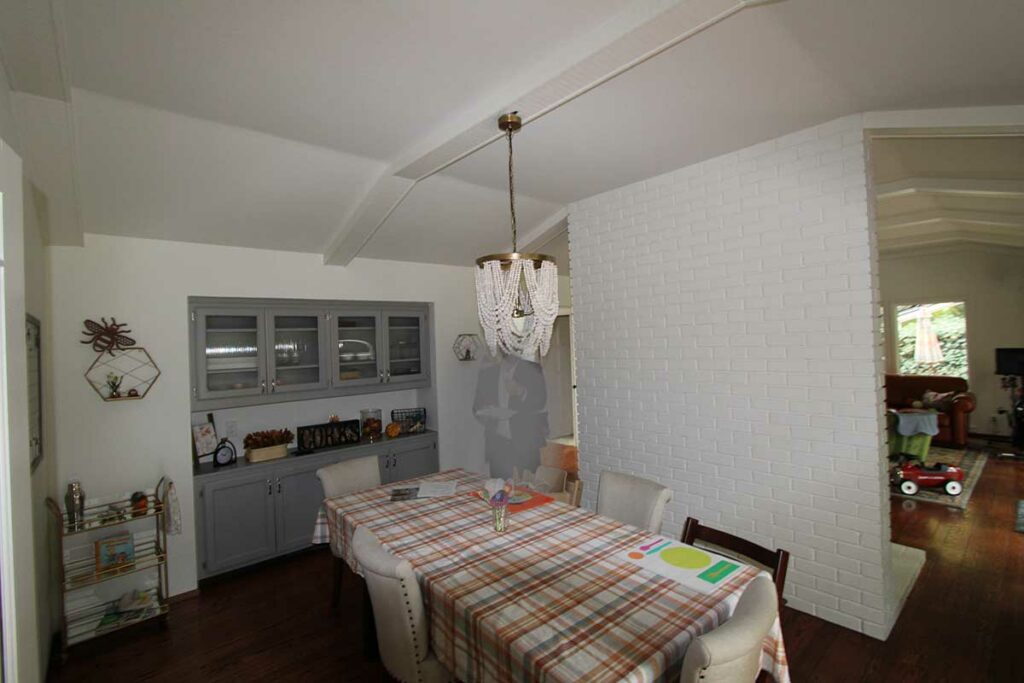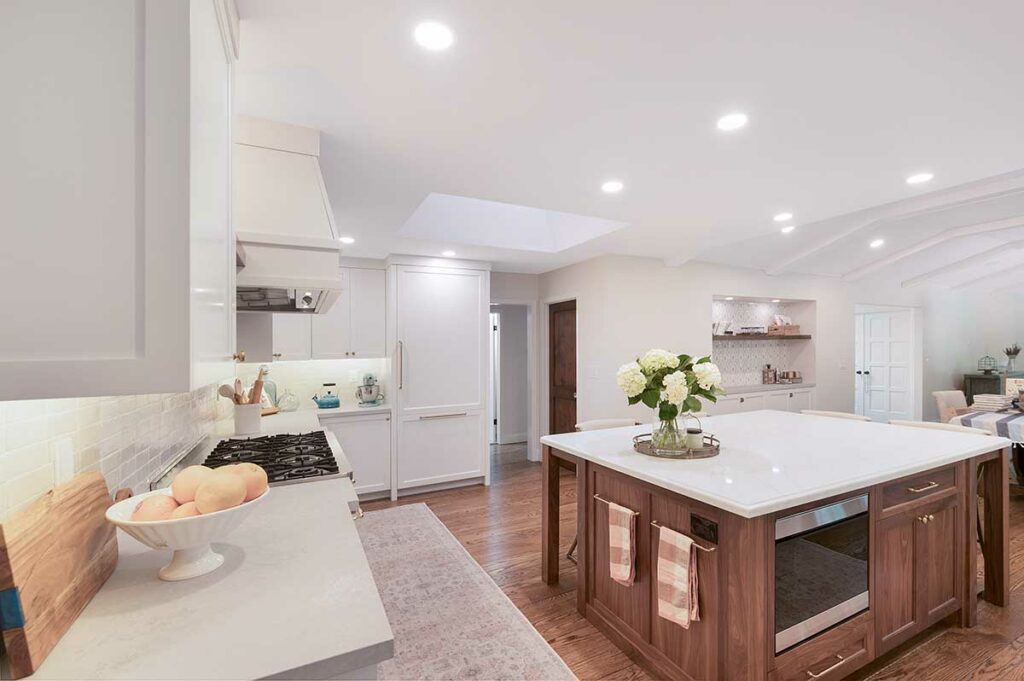 Challenge
Our clients came to us in need of an improved kitchen layout to cater to their growing family. The existing kitchen was disconnected from the dining and family room, and a substantial fireplace acted as a barrier, making both spaces appear confined and restricted.
Solution
For this kitchen and great room, we started by removing the fireplace that separated the dining room from the living room areas; and removed the wall that divided the kitchen and dining areas. After the walls were down, we designed a stunning new great room that perfectly aligned with the clients' needs and unique style.
Read More
The new, spacious kitchen layout allowed us to incorporate a large center island into the space with seating for four, perfect for accommodating the needs of their growing family.
To achieve an organic and timeless look, we incorporated Zellige backsplash tiles in the kitchen, beautifully complementing the traditional white and walnut cabinetry. Additionally, we transformed an outdated bar area, adding a new tile backsplash, a sleek walnut shelf, and elegant cabinetry.
As a final touch, we restored the hardwood floors to their former glory, completing the transformation into a space that exudes warmth and sophistication.
Result
Our clients now enjoy a completely transformed living space that perfectly caters to their lifestyle. The remodeled kitchen offers ample room for multiple cooks, enhanced storage utility, and a host of other incredible features, making it a hub of functionality and comfort.
Ready to discuss remodeling ideas for your home?

390 Diablo Road, Suite 210
Danville, CA 94526
(925) 820-0185
Open Monday through Friday
8:00 AM to 4:00 PM PST
Never miss a newsletter
By subscribing, you confirm that you're happy for us to send you our latest home remodeling articles, news, and events.