Kitchen Remodeling Gallery
A Traditional Kitchen Remodel Designed with
Existing Floors in Danville
After completing a primary bathroom remodel with Gayler Design Build in January 2020, these Danville homeowners returned to Gayler looking to update their kitchen. One caveat to starting the remodel was protecting the home's 40-year-old soft blue-grey handmade ceramic floor tile. It would not only need to be protected during the remodel; it would influence the overall design.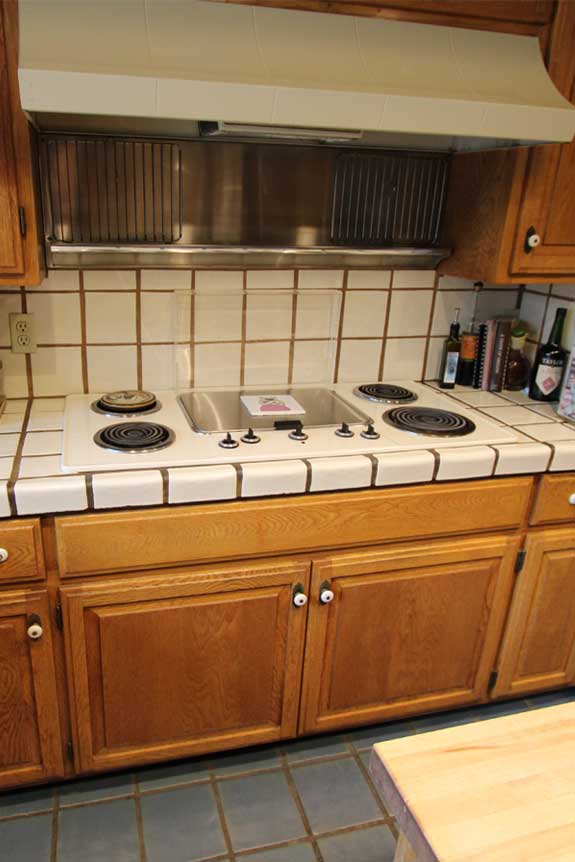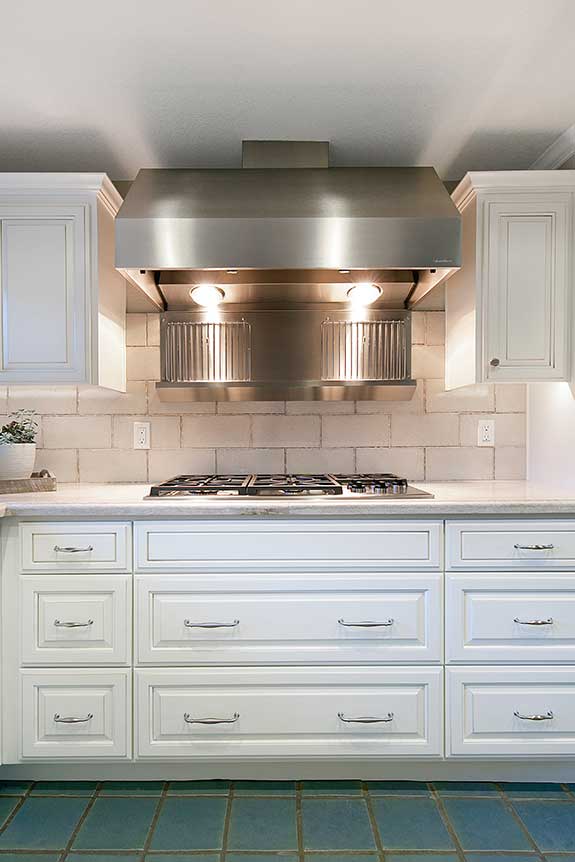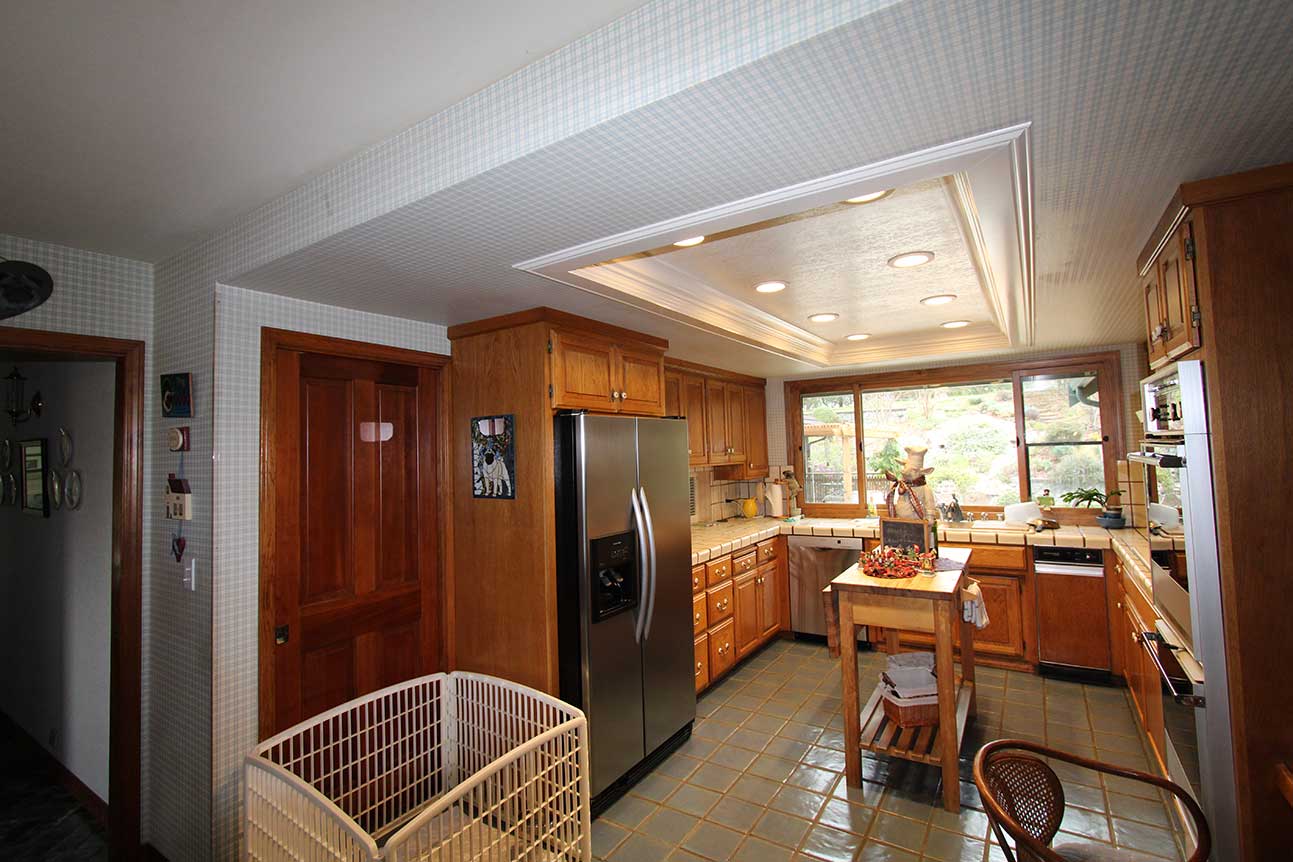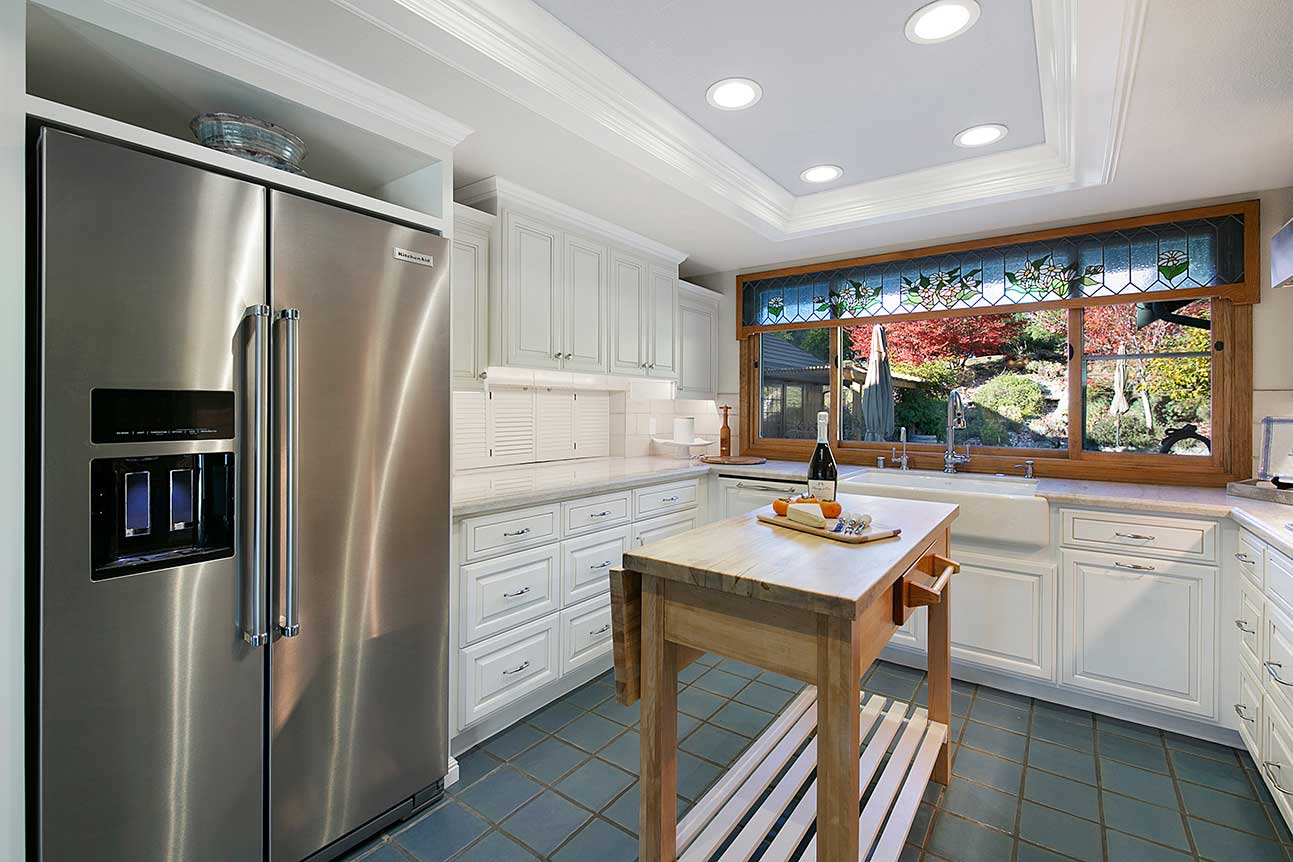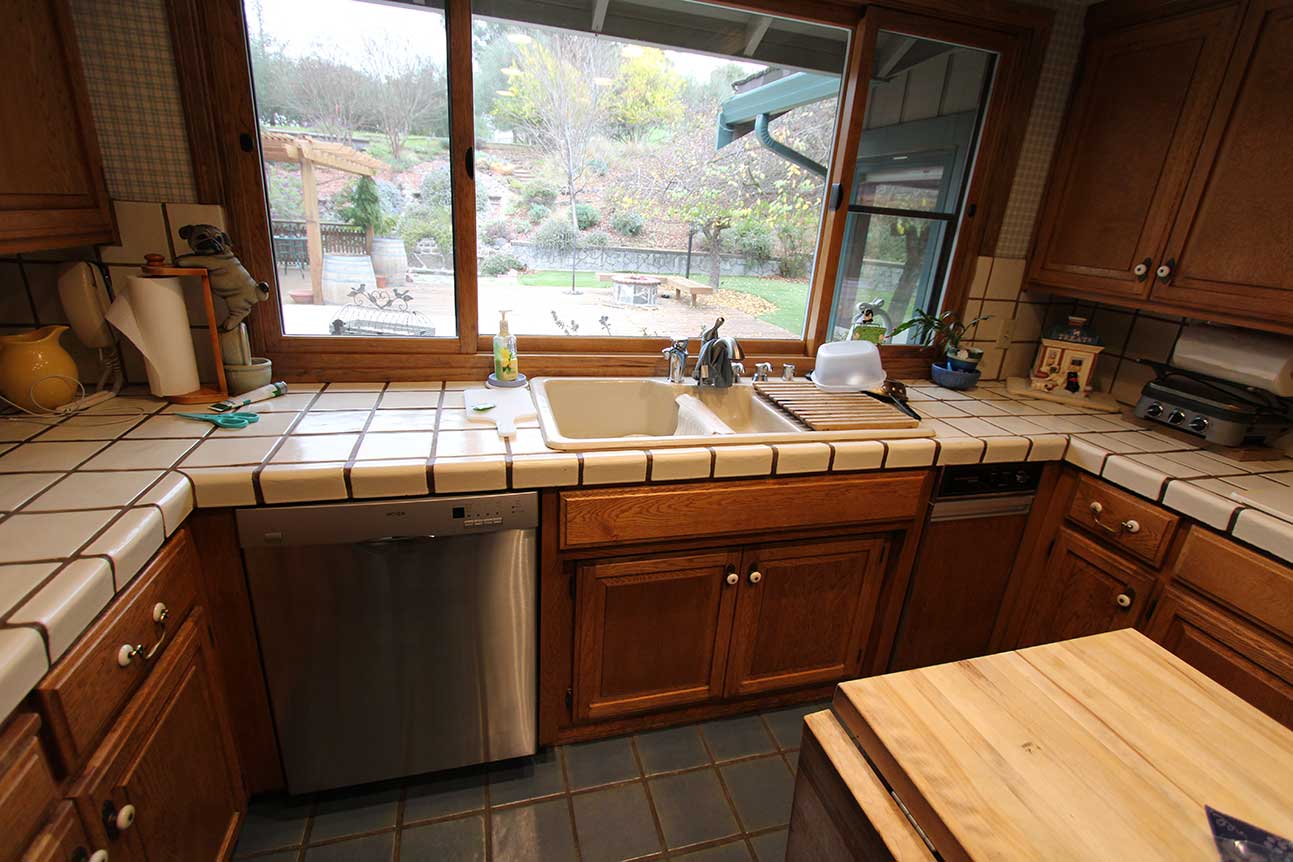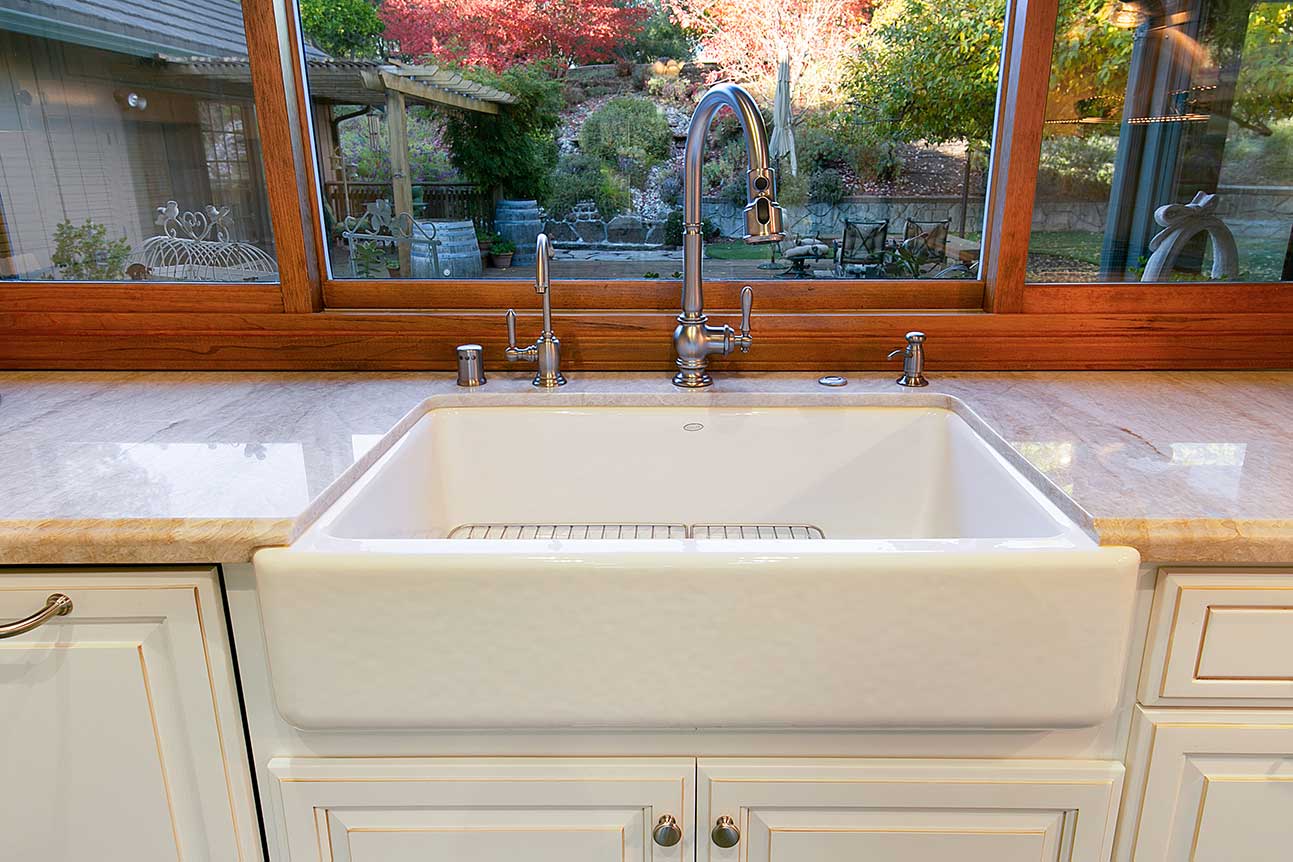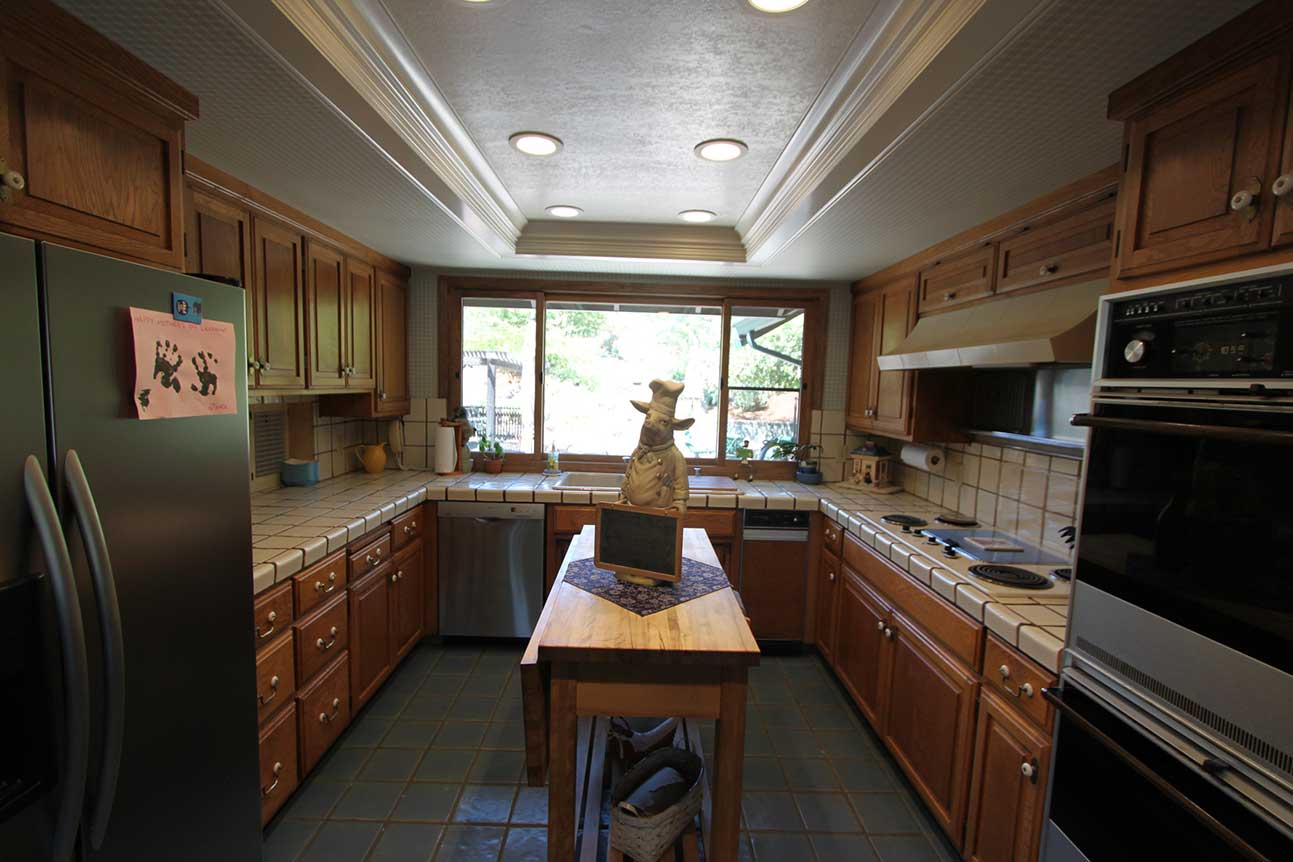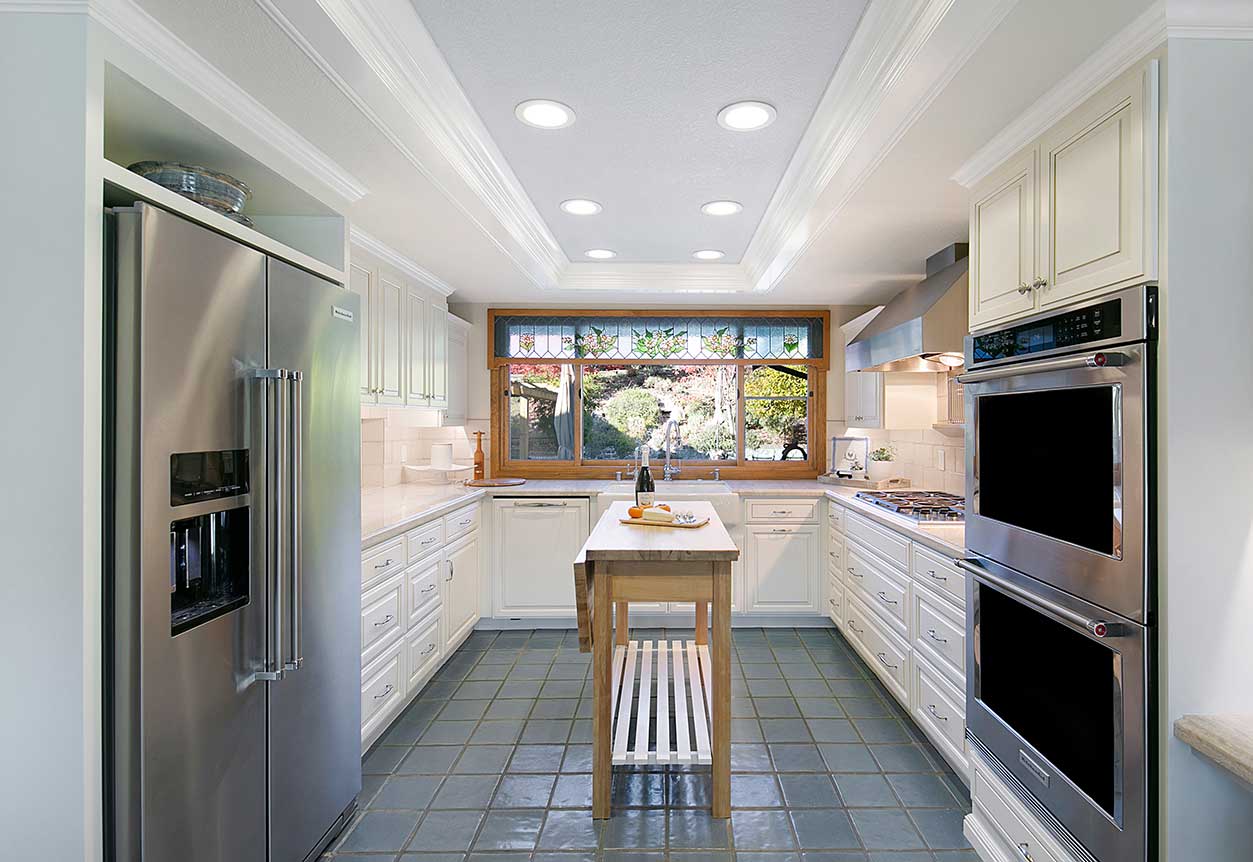 Challenge
They originally thought they wanted to keep their existing cabinets, while updating the rest of the features. After weighing the costs and benefits of restoring the original cabinets vs. replacing them, they realized that it was much more sensible to replace the cabinets with Swiss Coffee Shaker-style doors, creating a desirable, modern farmhouse aesthetic.
Solution
The custom cabinetry was topped with beautiful quartzite Taj Mahal slab countertops. Creating a focal point in the room, we designed a custom stainless steel range hood that came with attached heating lamps and custom shelving. Completing the look is a custom accent-painted coffer ceiling in blue-gray, and a beautiful handmade glazed ceramic beige backsplash.
Result
The result? The kitchen elements (old and new) came together beautifully, creating a comfortable, functional work space that the owners now enjoy cooking and entertaining in.
Ready to discuss remodeling ideas for your home?

390 Diablo Road, Suite 210
Danville, CA 94526
(925) 820-0185
Open Monday through Friday
8:00 AM to 4:00 PM PST
Never miss a newsletter
By subscribing, you confirm that you're happy for us to send you our latest home remodeling articles, news, and events.