Kitchen Remodeling Gallery
Blackhawk Transitional Kitchen Remodel
This California couple in Blackhawk kept telling themselves, "We're only going to be here for two years so we'll just live with our home the way it is."  Well, two years turned into twenty and they finally decided it was time to remodel. After attending one of Gayler Design Build's Kitchen and Bath Remodeling Seminars, they knew that Gayler was the remodeling firm they wanted to work with.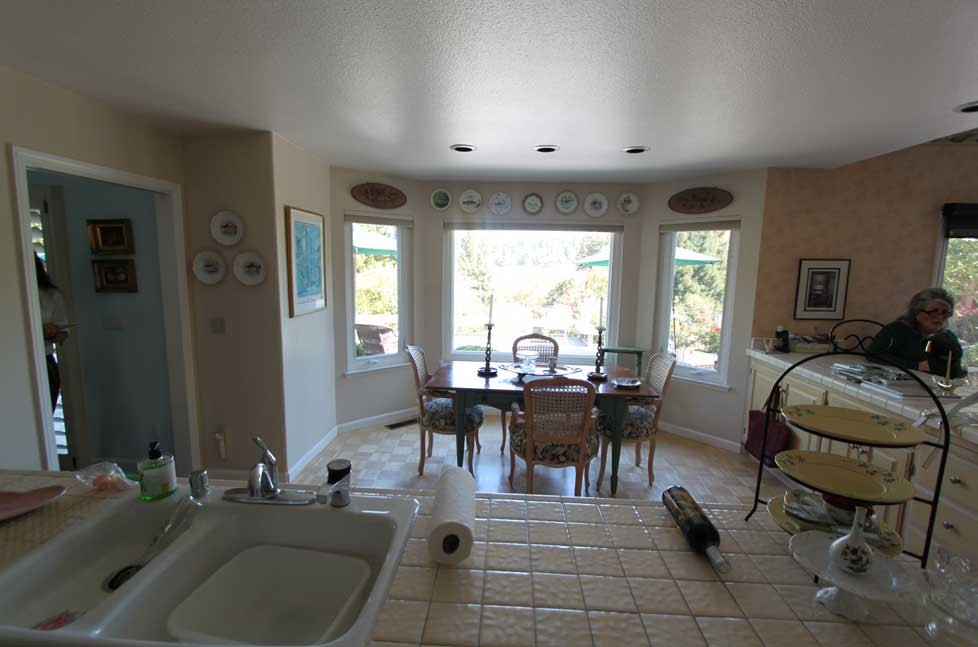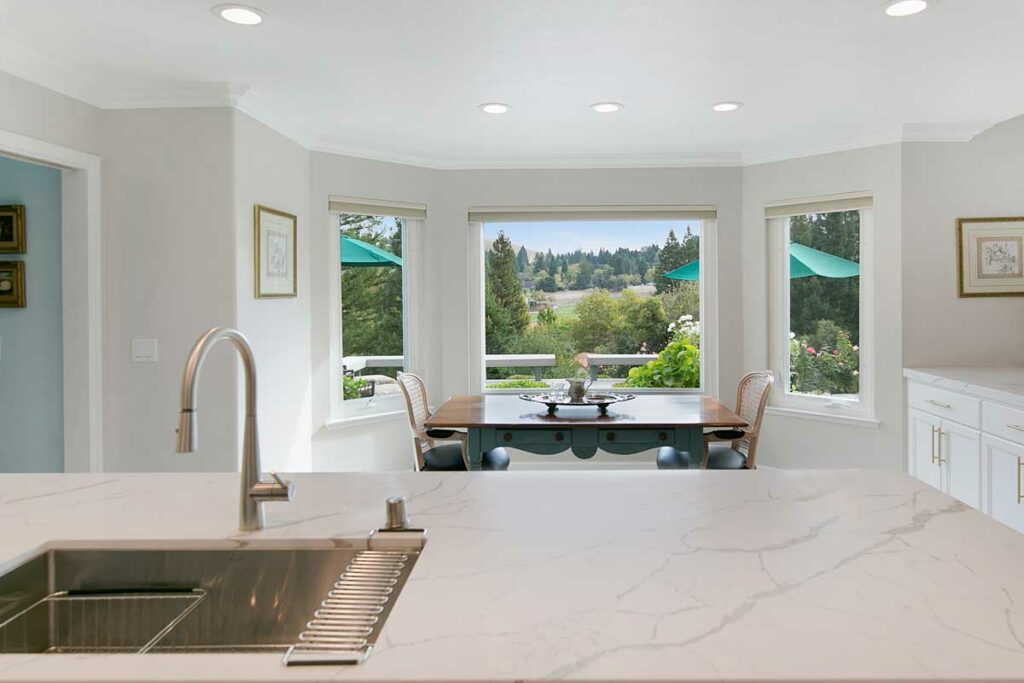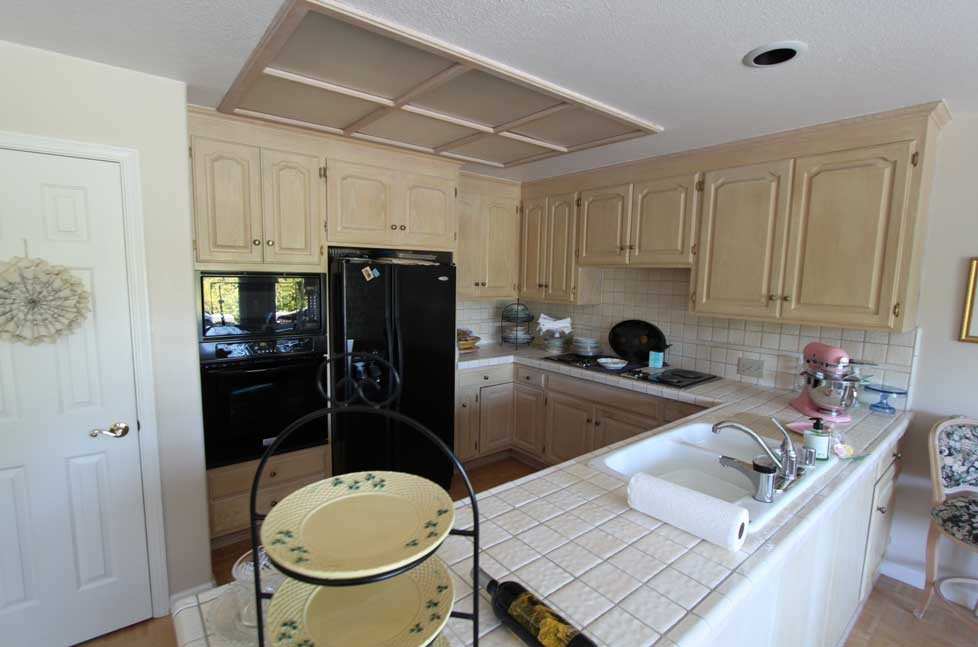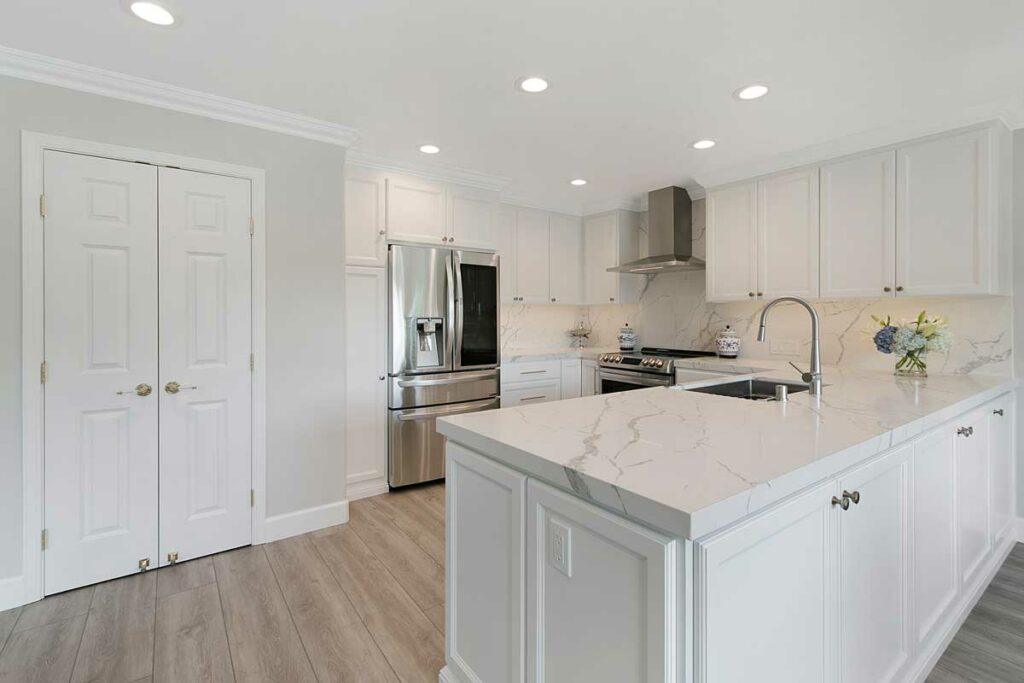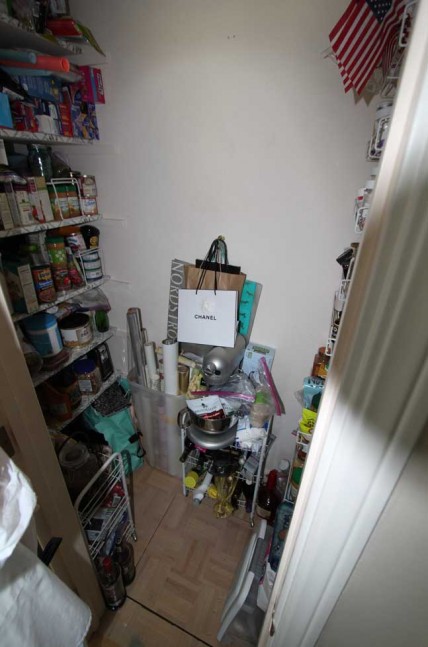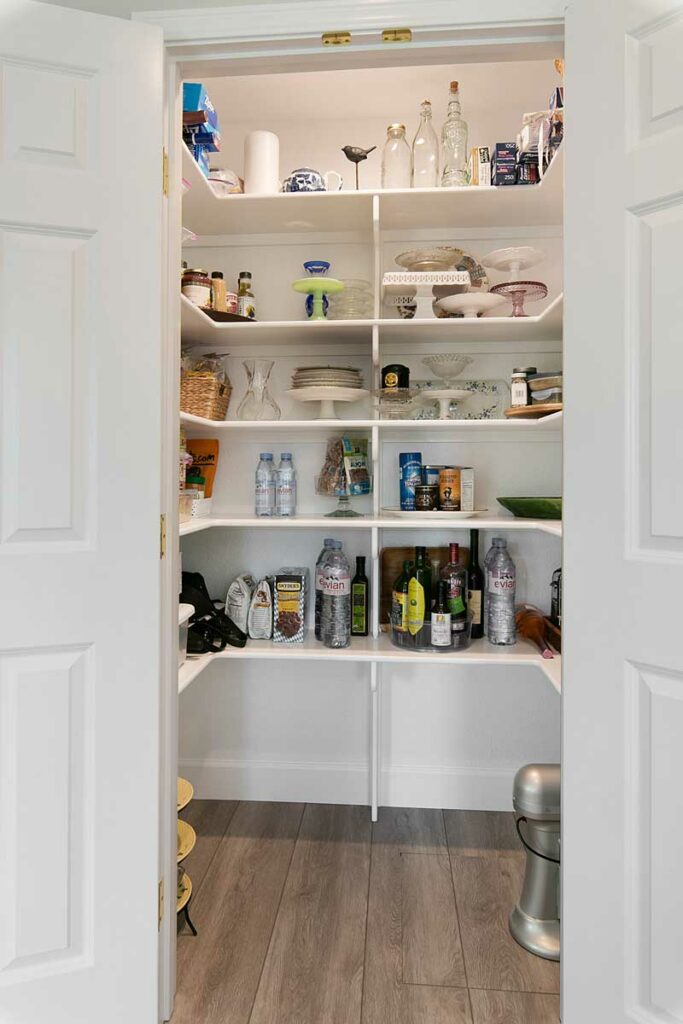 Challenge
Looking to keep the existing footprint of their kitchen and downstairs bathroom the same, our clients wanted to update and modernize both, while improving the functional use of the space and adding much-needed storage. 
In addition, the electrical subpanel, originally found inside the existing kitchen pantry, made the pantry inefficient and off-center on the main kitchen wall. 
Solution
To solve this issue, Gayler relocated the subpanel to the garage, which allowed our design team to reconfigure the entire pantry and center it on the main wall, making it more accessible and visually appealing. The sink peninsula was widened to make it more functional for food prep and everyday use. Gayler then shortened the peninsula next to the eating area, which improved traffic flow and access from the dining nook to the family room. The existing double oven was removed and replaced with an electric range, a stainless steel hood, and additional cabinetry storage.
The dated maple cabinetry was replaced with custom pure white recessed style cabinets accented with gold-colored hardware. Both the countertops and the full-height backsplash were designed with a stunning marble-inspired Calcutta Laza Quartz slab. The existing wood floor in the family room, kitchen, and office were replaced with LVP (Luxury Vinyl Plank) flooring, chosen purposely for its beauty, comfort and easy maintenance.
Result
These Blackhawk community homeowners couldn't be more thrilled with the results!  They loved the ease of the remodel, and they now enjoy the look of their new kitchen so much that they leave the doors of their new pantry open to admire the inside as they walk by!
"Gayler has perfected a program/renovation model that is clear, brilliantly cohesive and presents the entire arc of a project. There are no surprise or hidden costs. The budget was sharply watched, respected and great efforts were made to ensure beautiful results whilst maintaining allegiance to budgetary perimeters…Gayler's clarity and regularity of communication was helpful and reassuring. Paul, our amazing project manager, is superbly skillful conveying every single detail and remarkably patient with any questions and concerns…When Heaven needs a contractor, God calls Gayler Design Build. You should too!"
—Desiree and Andy
Make sure to explore the before and after transition of their downstairs bathroom.
Ready to discuss remodeling ideas for your home?

390 Diablo Road, Suite 210
Danville, CA 94526
(925) 820-0185
Open Monday through Friday
8:00 AM to 4:00 PM PST
Never miss a newsletter
By subscribing, you confirm that you're happy for us to send you our latest home remodeling articles, news, and events.