Kitchen Remodeling Gallery
Danville Transitional Award Winning Kitchen Remodel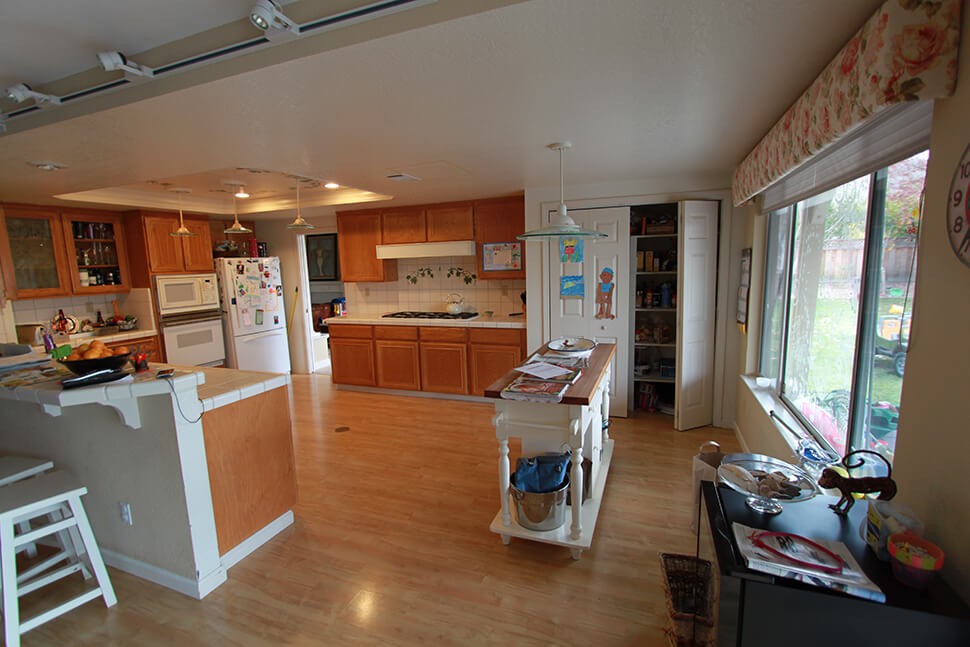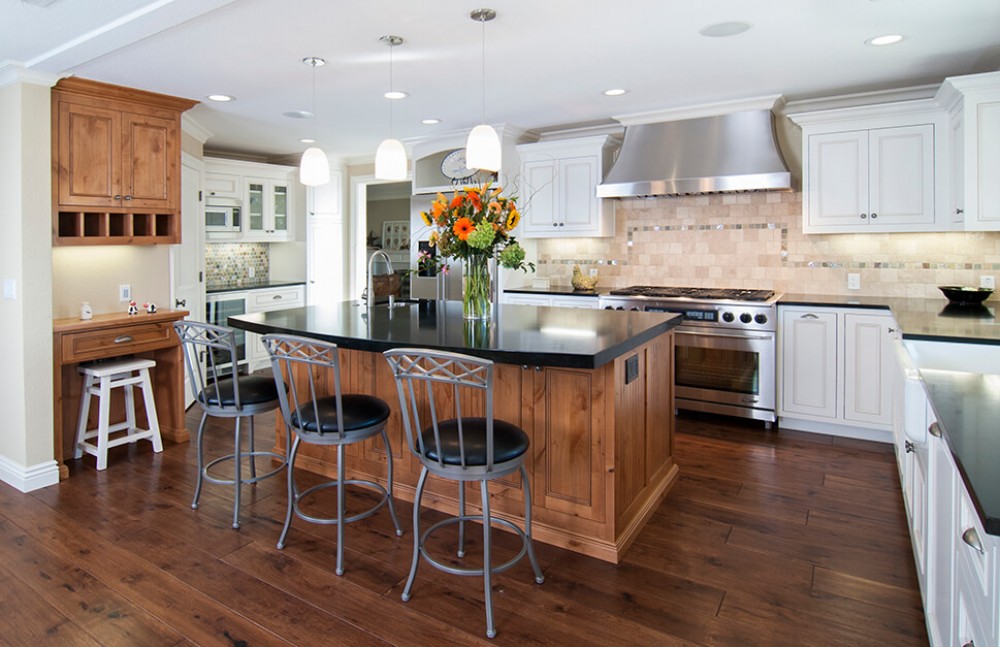 Before
This kitchen was in desperate need of an update. All of the appliances were white and out dated with oak raised cabinet doors and oak floors. The area felt too enclosed and really needed the ceiling raised. The floor plan was a strange configuration and didn't incorporate cabinets into the kitchen window area which would increase the much needed storage space for this kitchen.
After
We changed the kitchen foot print and added cabinets to house all of the clients kitchen needs. An oversized 7ft wide island gave them bar seating and even more storage. Beautiful "eye-candy" was added using 3 clear glass pendant lights on suspended cables. Family friendly soap stone was used for the counters which is non pourous and resistant to heat – perfect for the young family.
Ready to discuss remodeling ideas for your home?

390 Diablo Road, Suite 210
Danville, CA 94526
(925) 820-0185
Open Monday through Friday
8:00 AM to 4:00 PM PST
Never miss a newsletter
By subscribing, you confirm that you're happy for us to send you our latest home remodeling articles, news, and events.